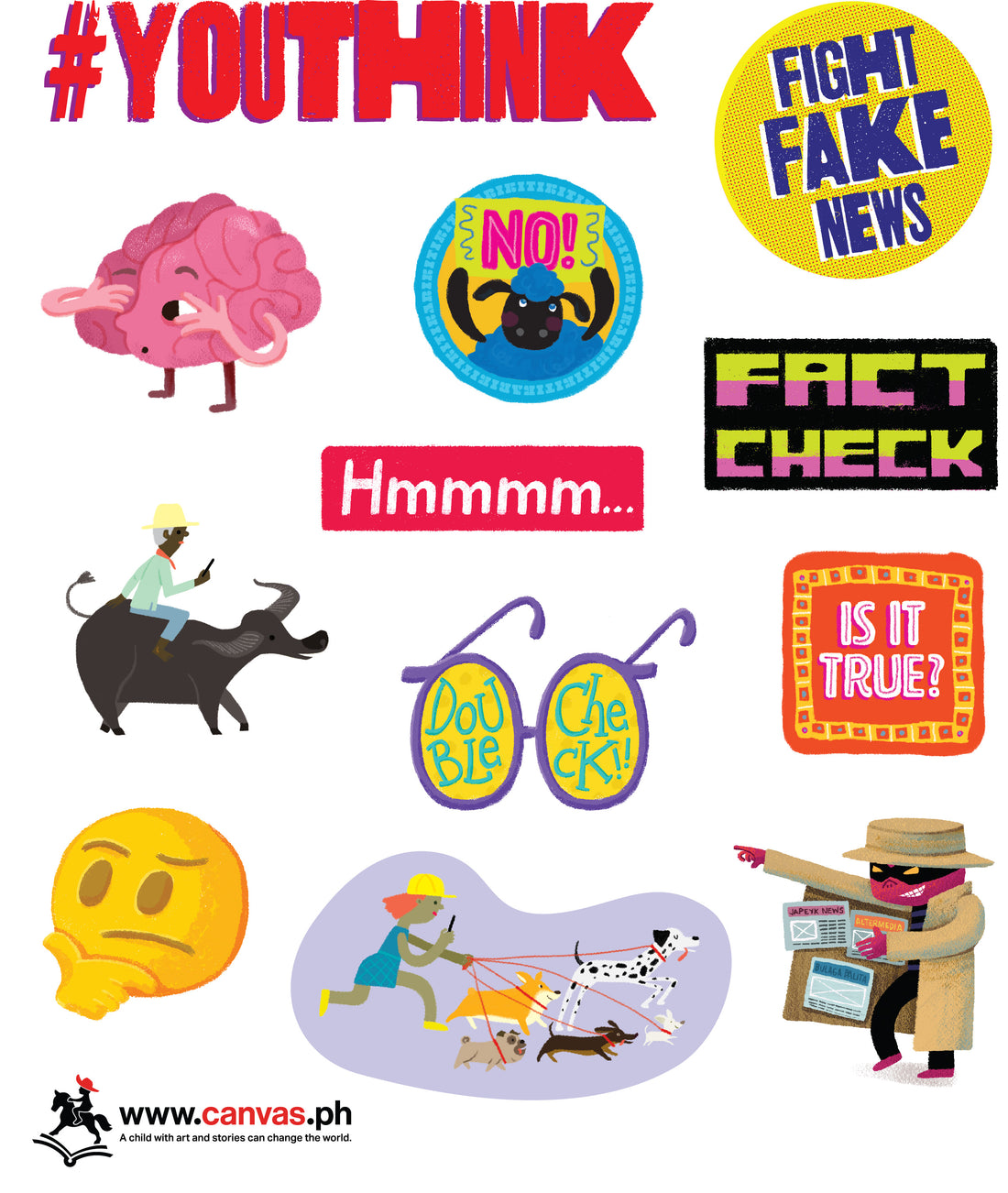 #YouThink: Fight Fake News stickers
Show everyone your stand against fake news with this 12-piece sticker sheet inspired by one of our best-selling activity books, #YouThink: Fight Fake News, featuring illustrations by Liza Flores, Abi Goy, Frances Alvarez and Jamie Bauza and design by Studio Dialogo.
These stickers are perfect for crafting and customizing journals, notebooks, laptops—or anywhere you might think of!
About the book: #YouThink: Fight Fake News is a zine-style activity book geared for kids ages 12 to 18. It unpacks false information and the many forms that it may take such as misleading information, fake photos, and deep fakes. It also discusses how context matters and even our emotional reaction to posts can be a sign that it is fake. The book comes with letters from different experts from science, health, media, and politics on how to be safe.
BUY ONE, DONATE BOOKS TO JUAN! A part of your purchase will go to book donations to children from the disadvantaged communities in the Philippines in support of CANVAS' One Million Books for One Million Filipino Children Campaign.