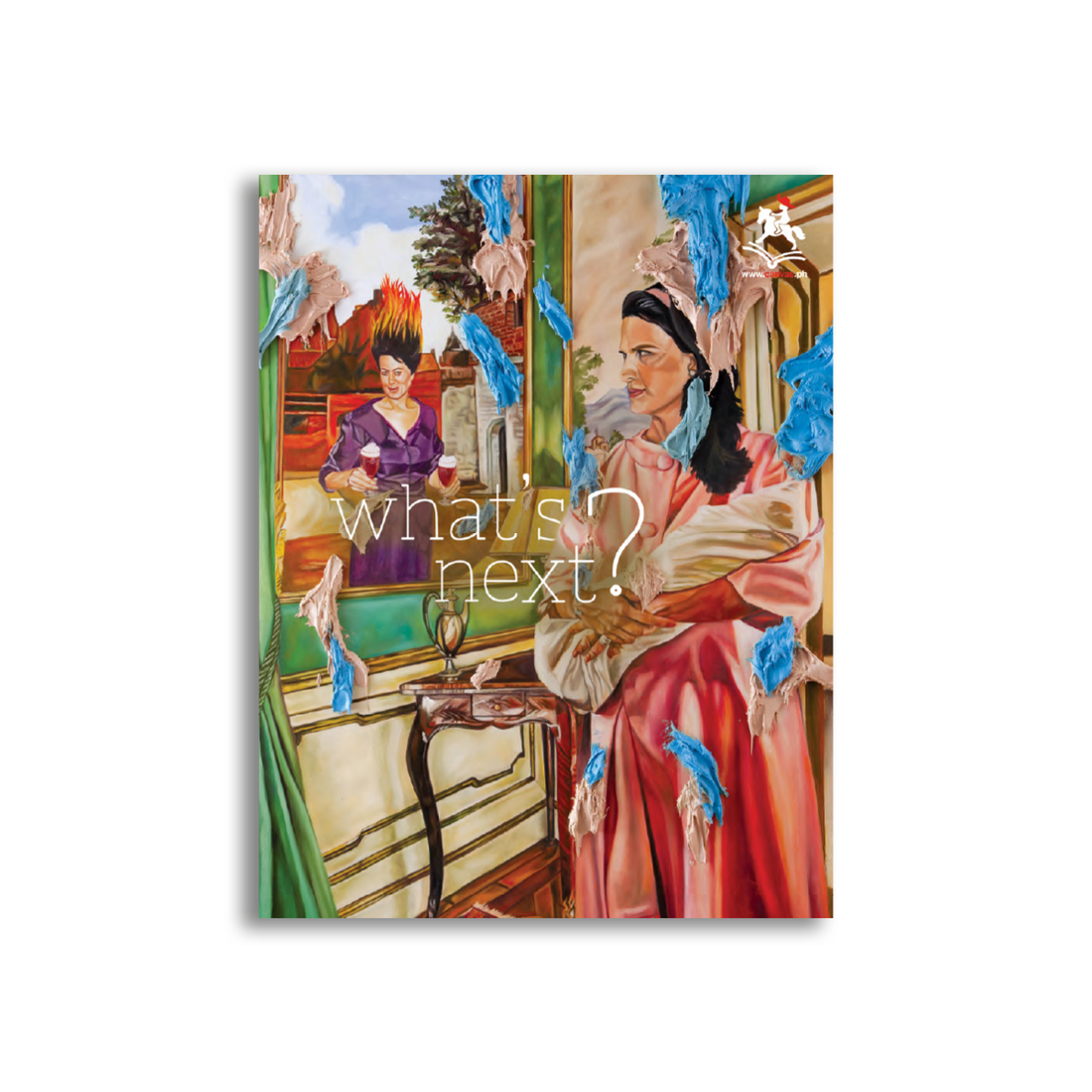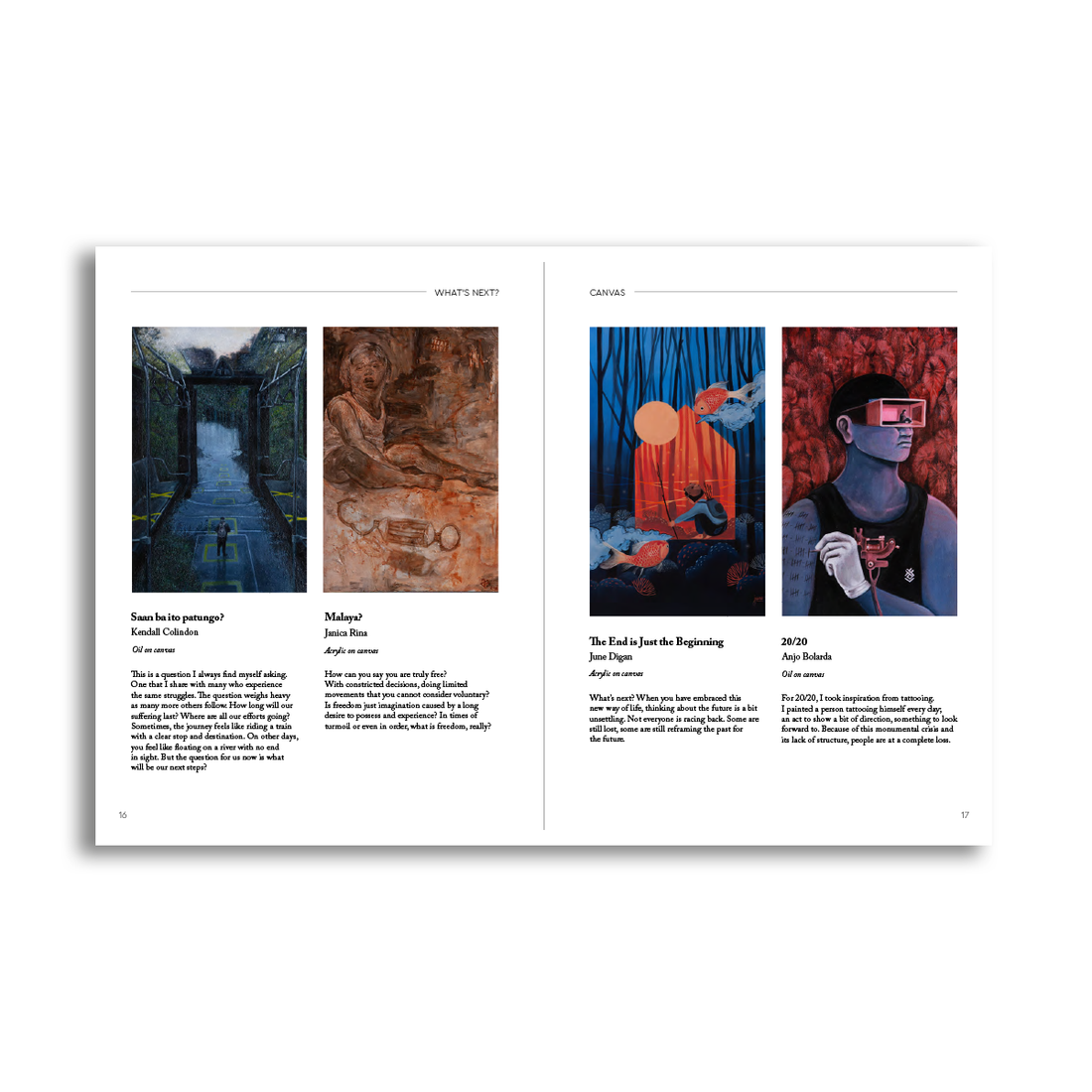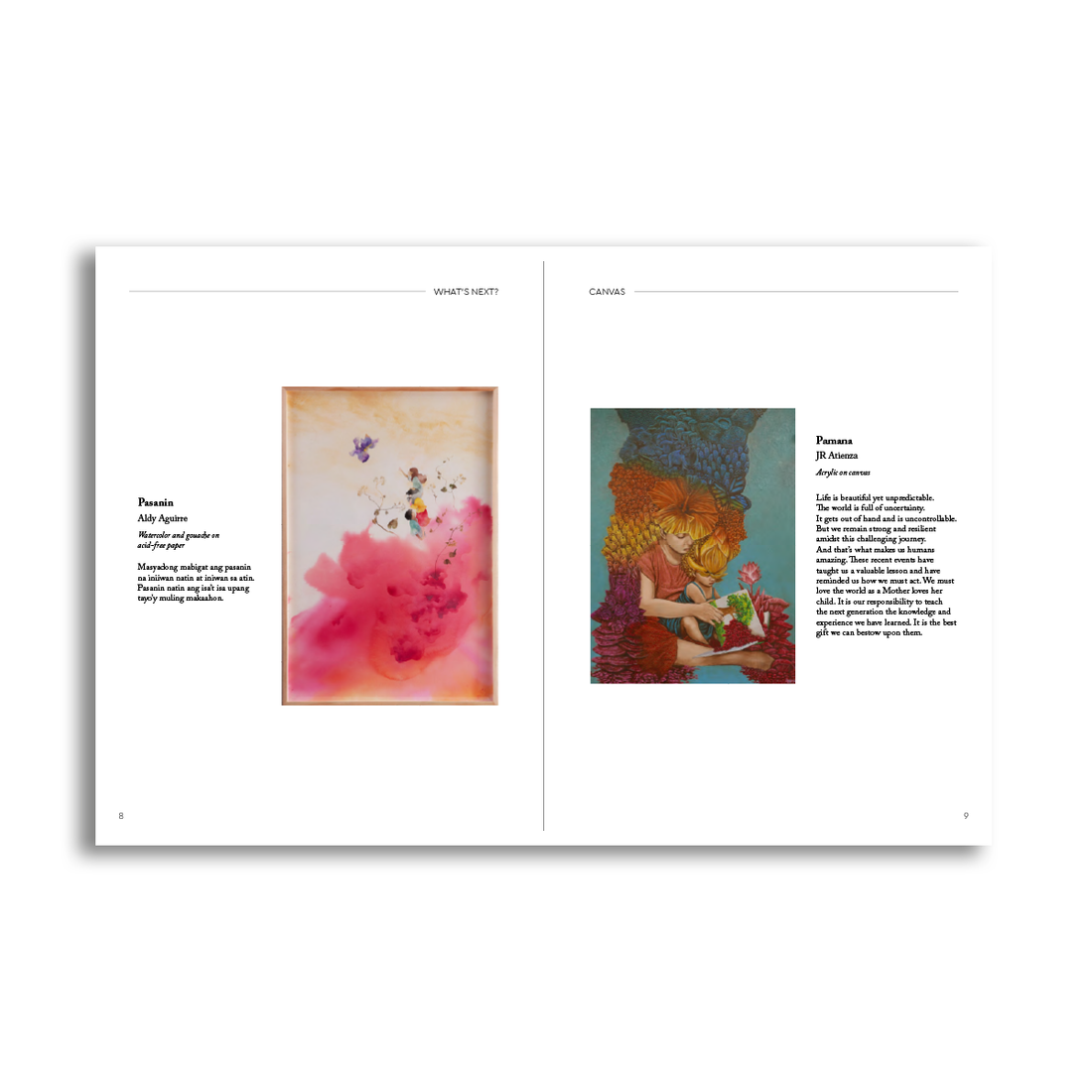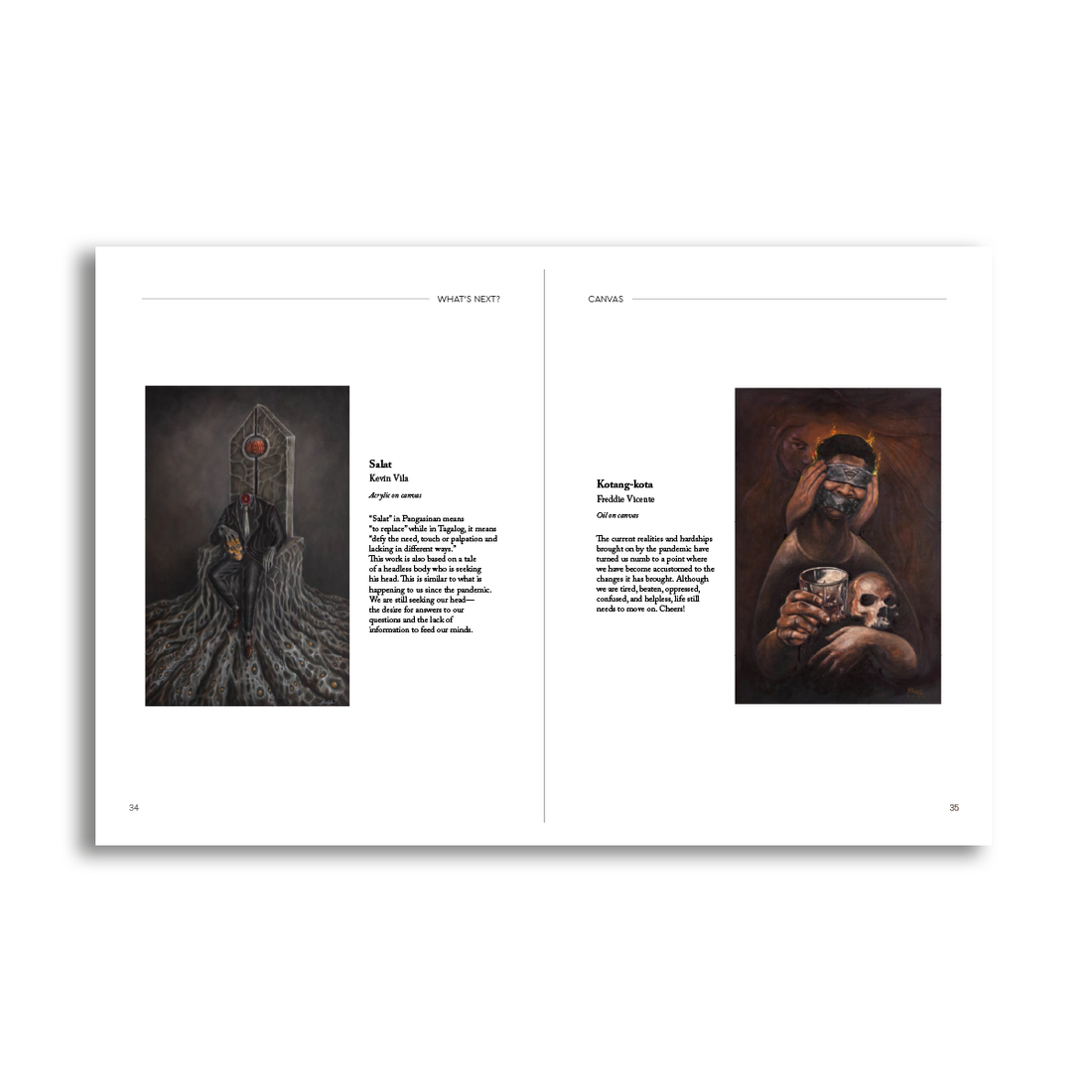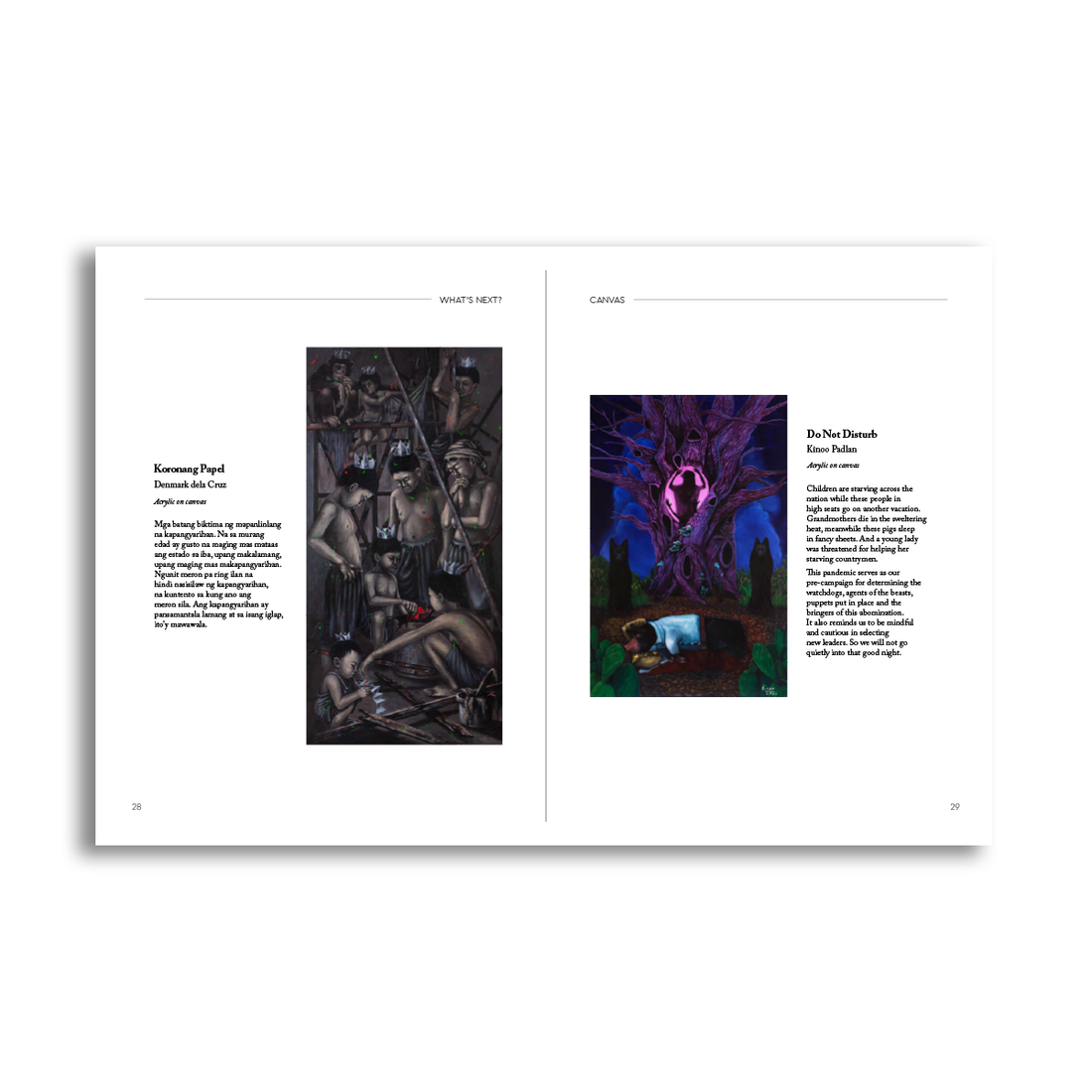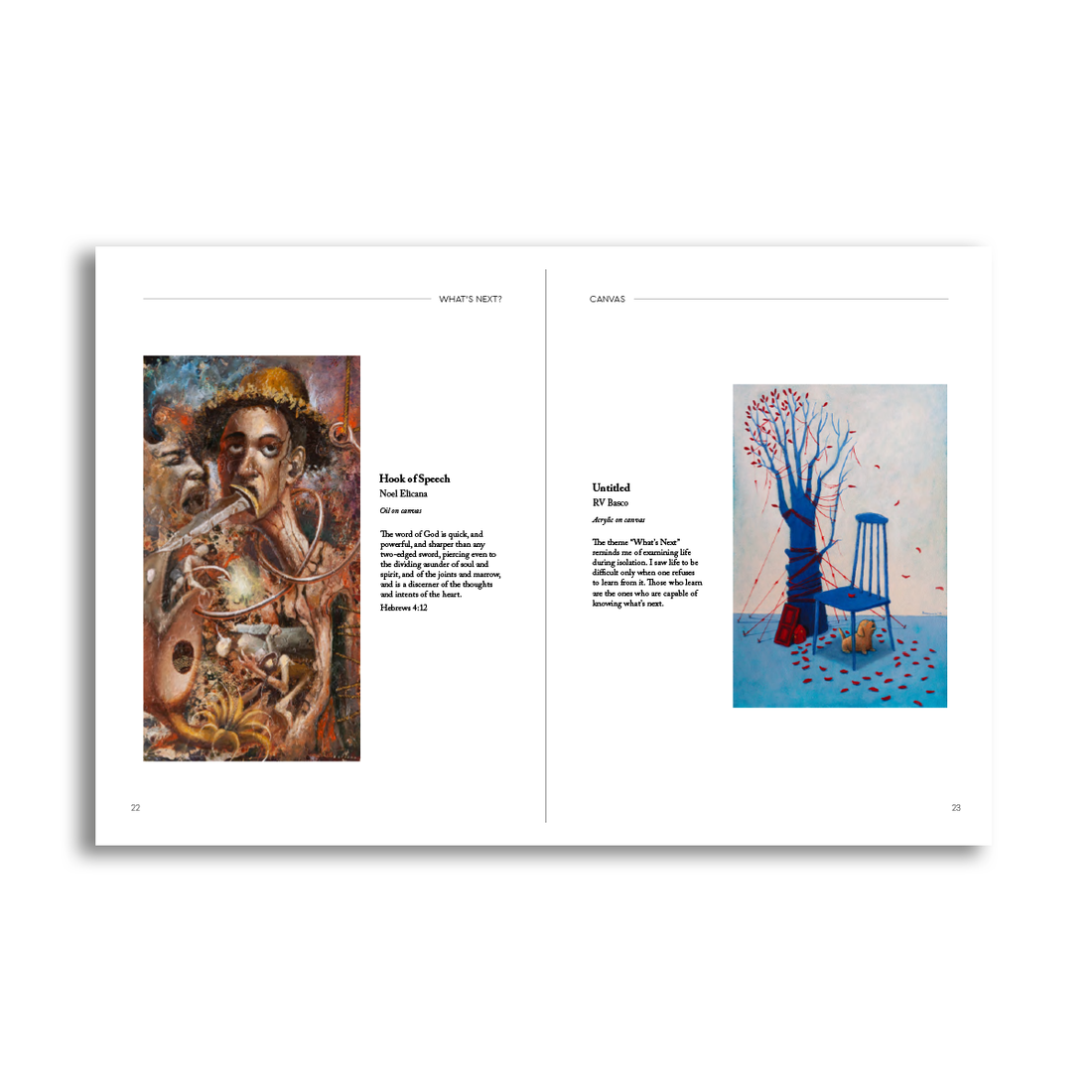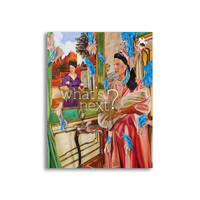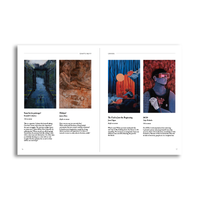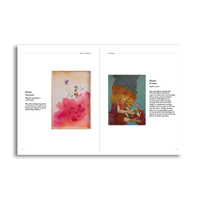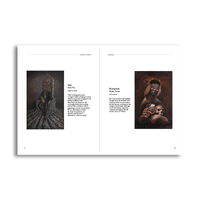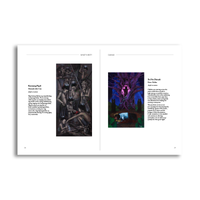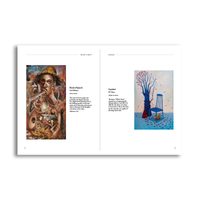 An art catalog published by The Center for Art, New Ventures and Sustainable Development (CANVAS).
ABOUT THE CATALOG: 
The COVID-19 pandemic reconfigured much of how we go about our daily lives. We go through the motions of what we call the new normal defined by temperature checks, face shields and face masks, dry, isopropyl-soaked hands and Zoom meetings. We have a lot more time for ourselves, and yet we seem to be busier than ever. Meanwhile, we hold our collective breath as we impatiently wait for more vaccine rollouts and for herd immunity. 

This perplexing state of limbo leaves us wondering about life post-pandemic. Is it already here? What, then, is next?
This is the question we challenged artists to think about as the theme for this year's Art for Development Outdoor Banner Project. Their responses are as thoughtful as they are diverse. There is worry, to be sure. And yet, despite all the frustration and cynicism, there is also the reassurance of hope.
In "ordinary" times, these works would have been converted into art banners and displayed in various pedestrian-friendly public venues. In light of ongoing health protocols, the artworks and reflections will instead be published as a book, and distributed to public schools and reading rooms across the Philippines.
 In this manner, we hope that this project fosters continuing reflections and conversations as we move forward into our shared future. 
BUY ONE, DONATE BOOKS TO JUAN! 
A part of your purchase goes to book donations to children from the disadvantaged communities in the Philippines in support of CANVAS' One Million Books for One Million Filipino Children Campaign.