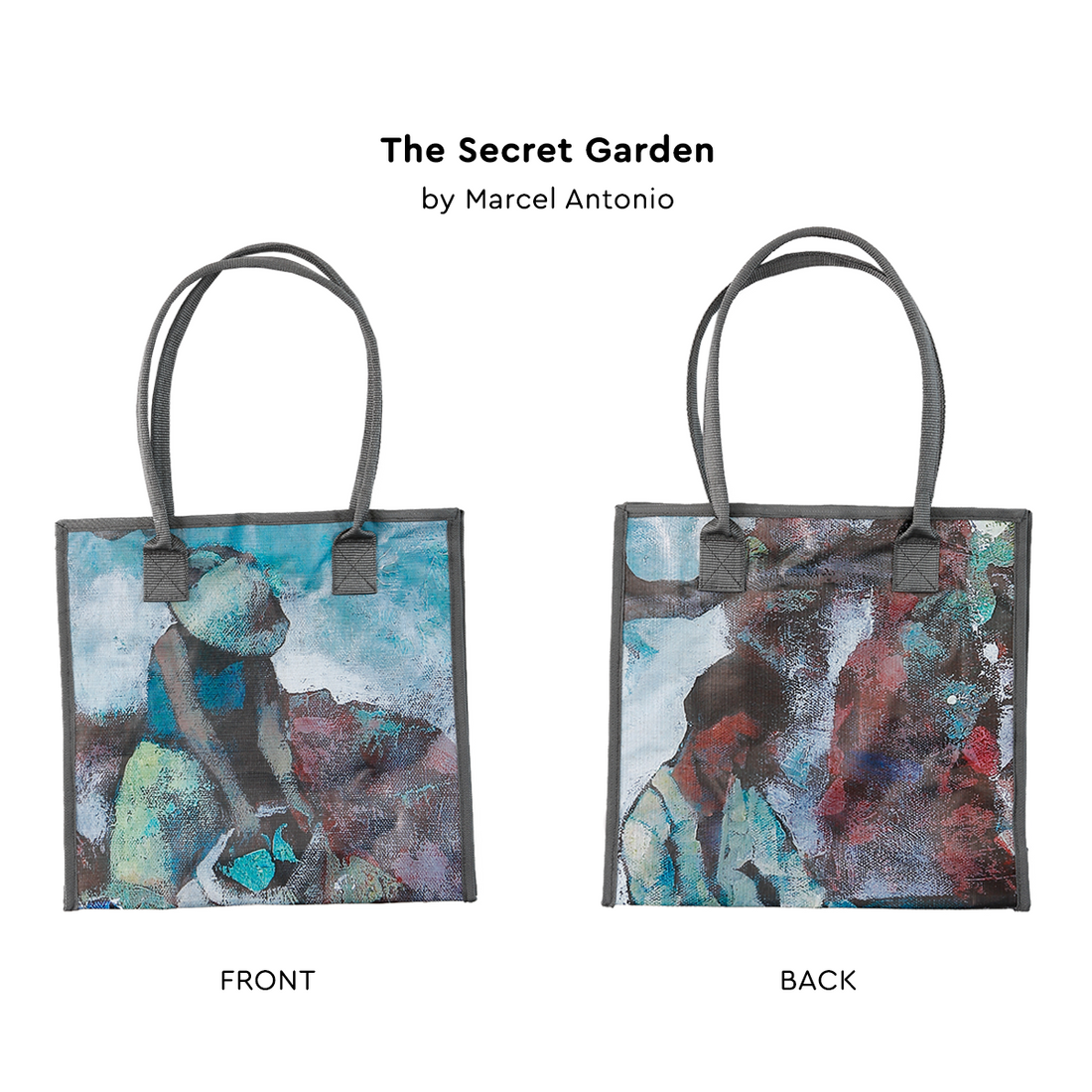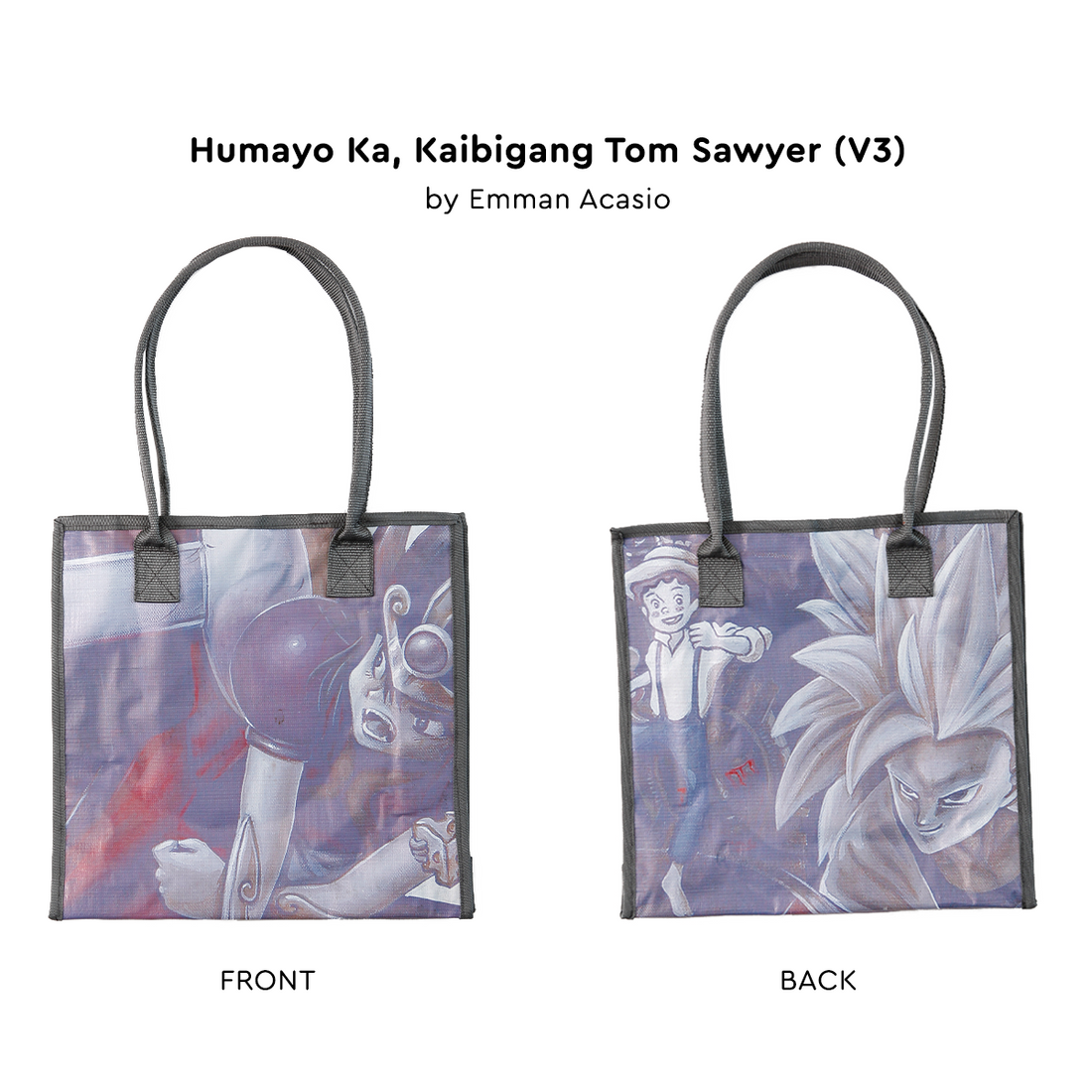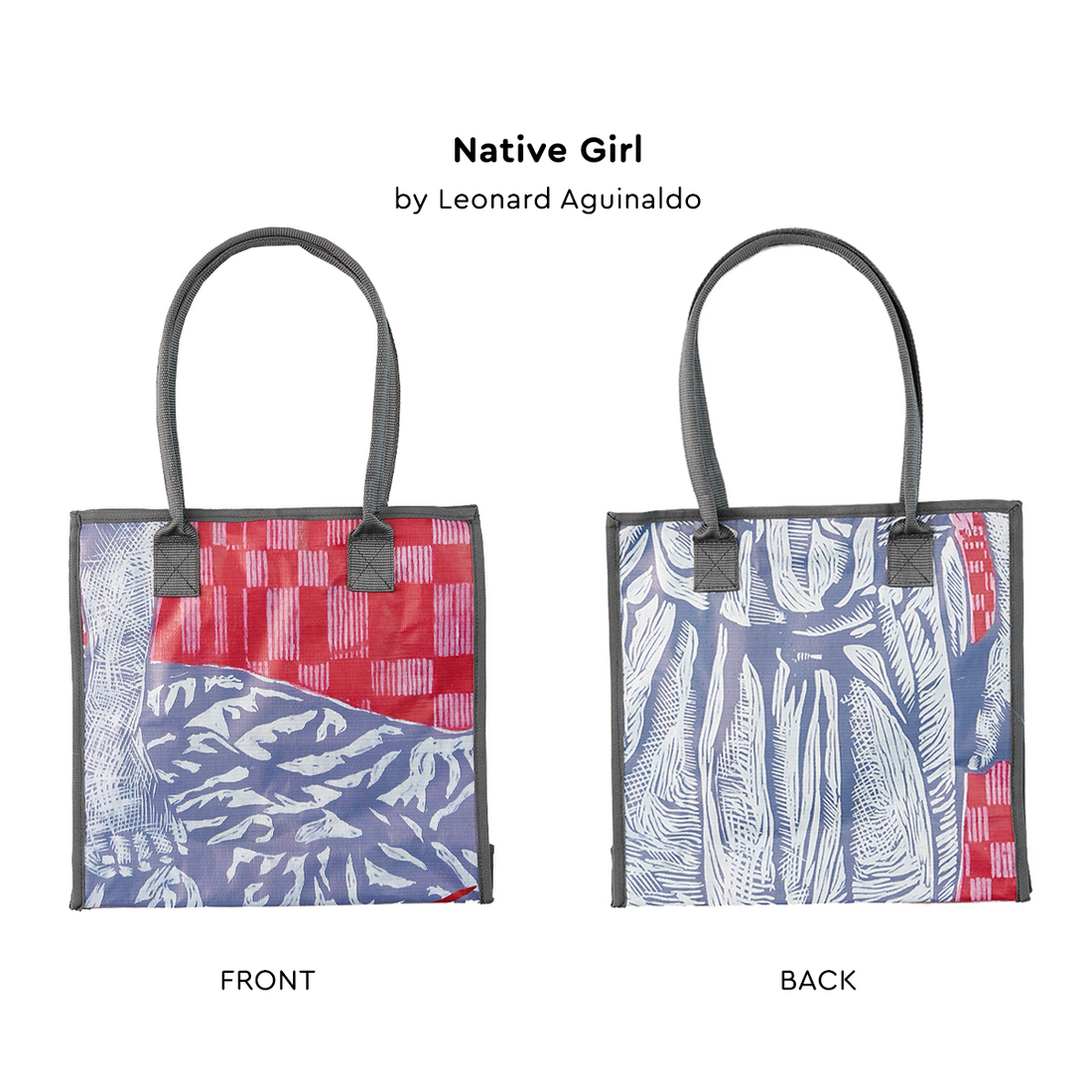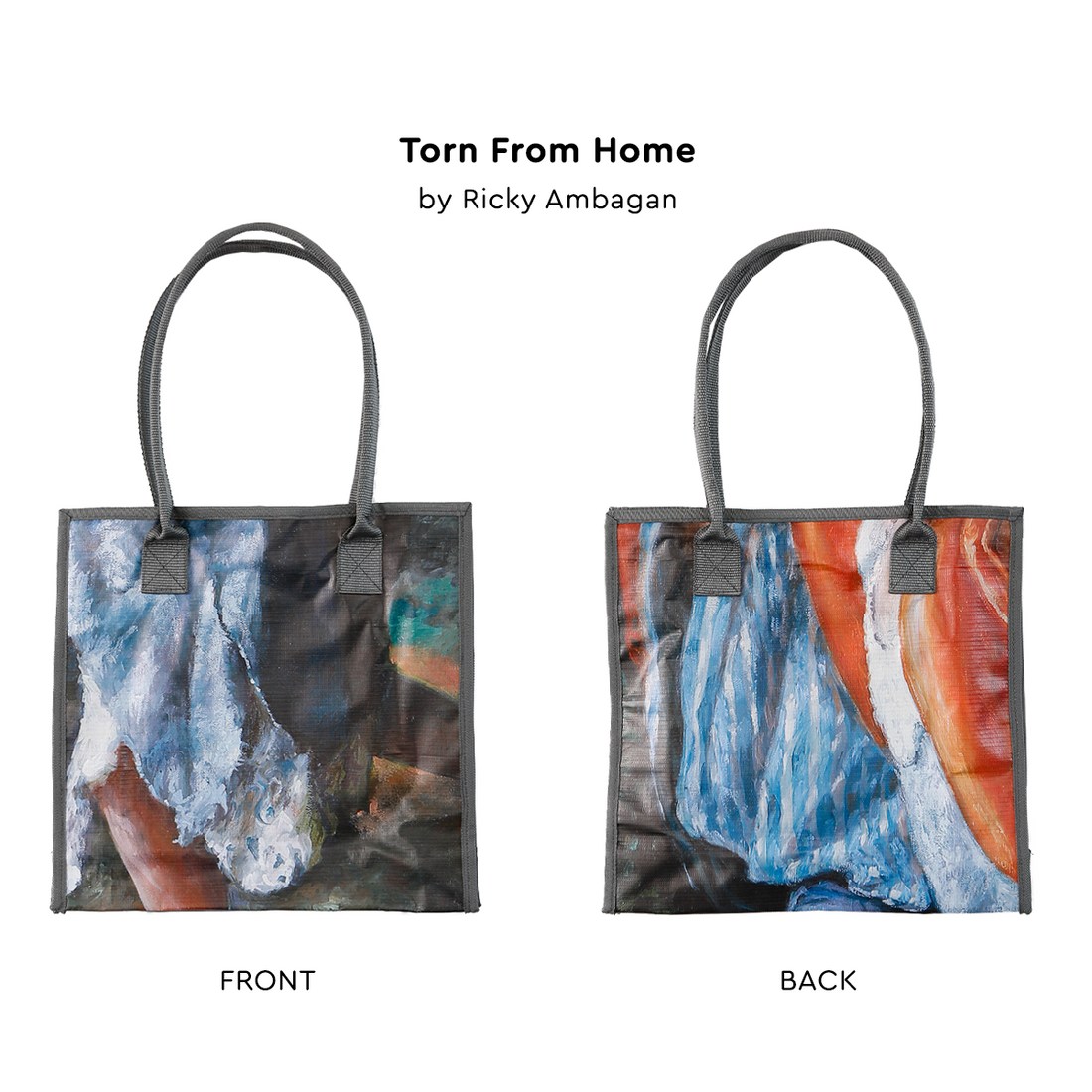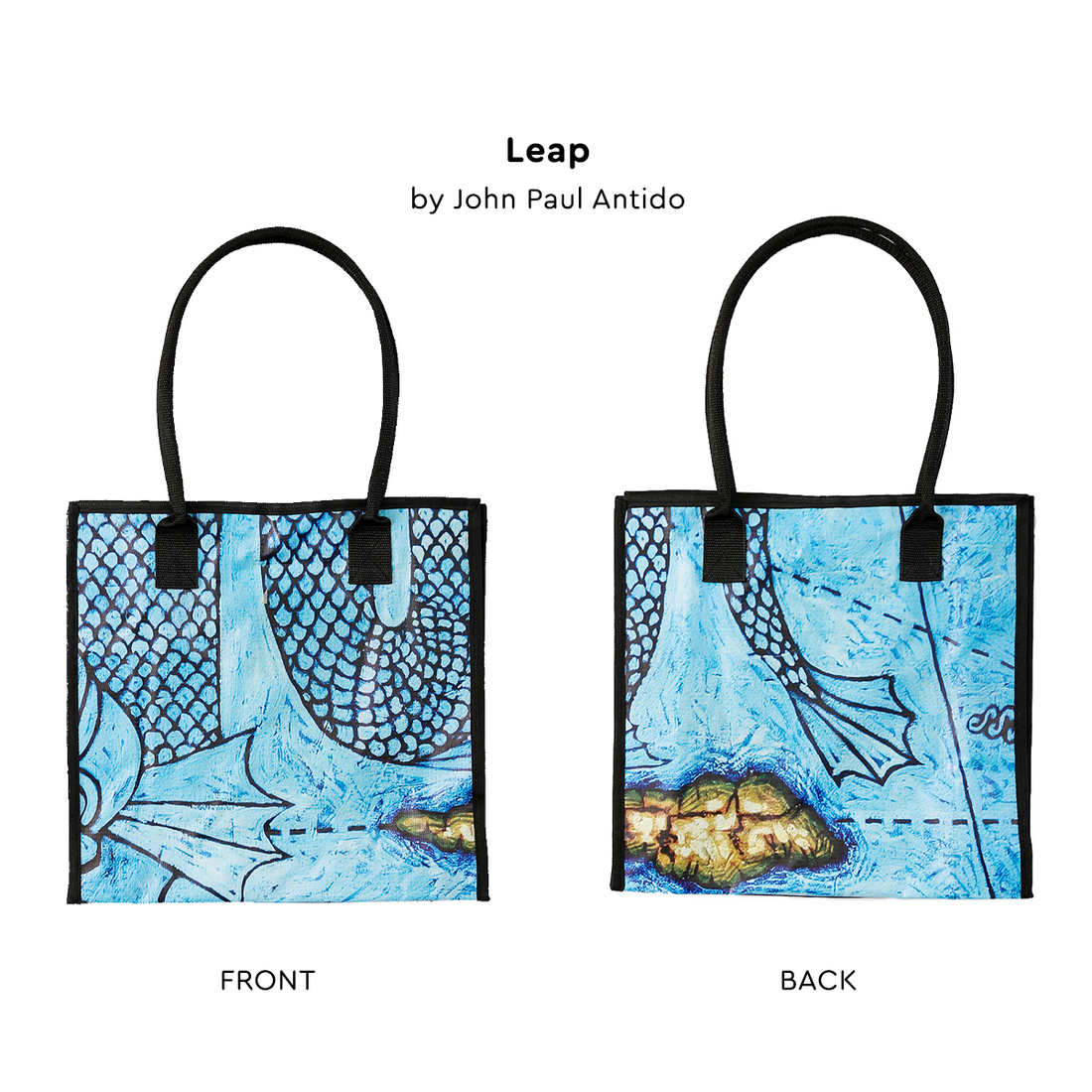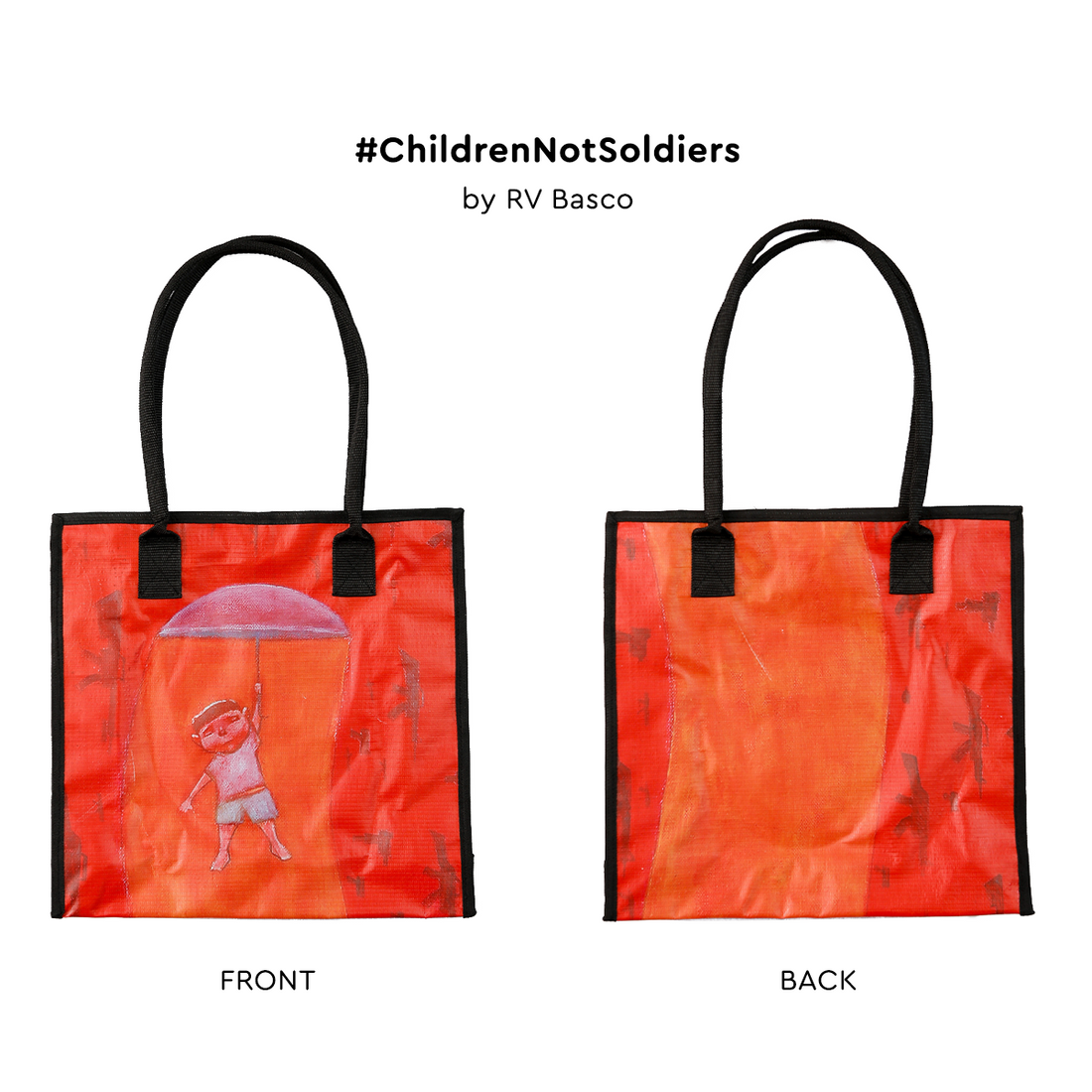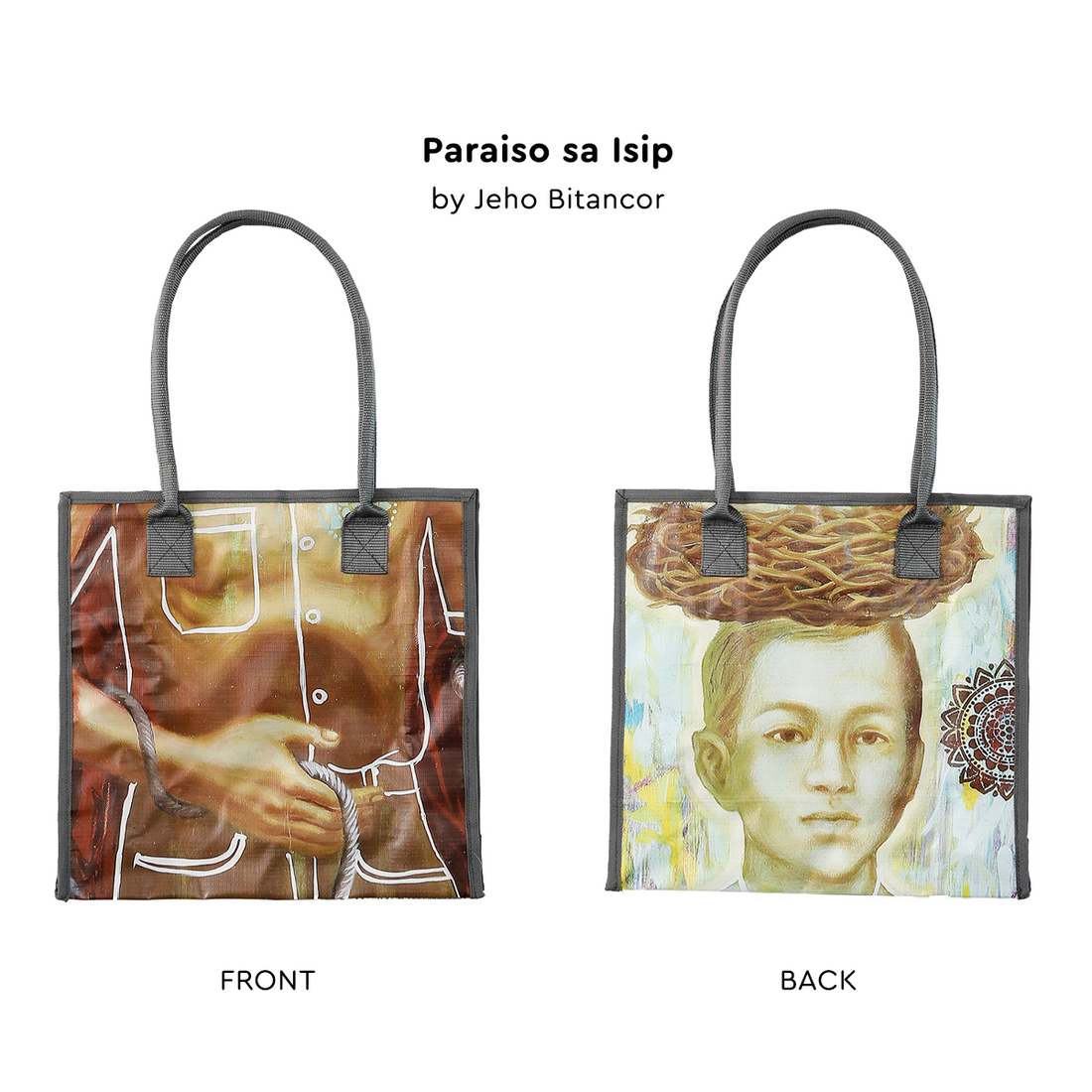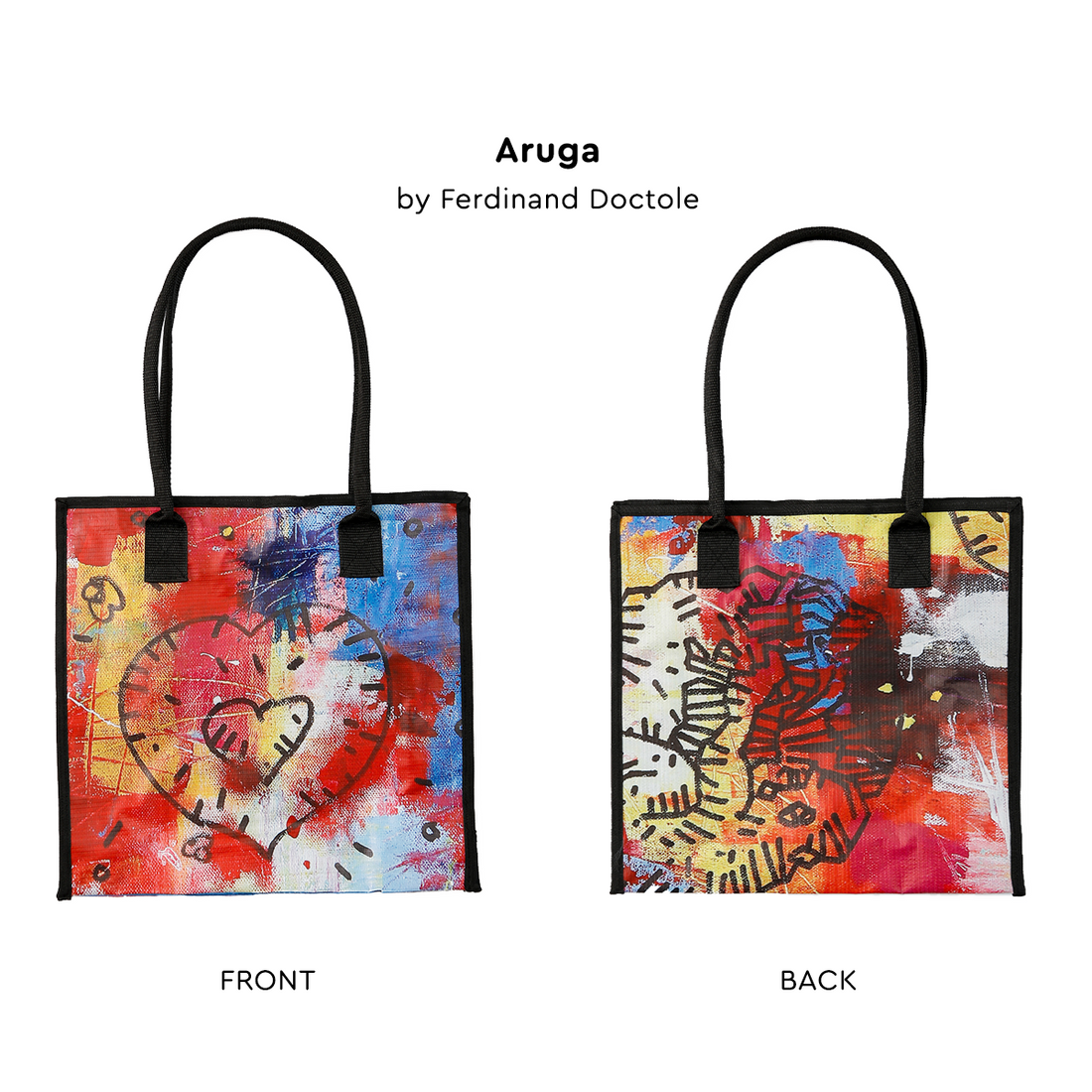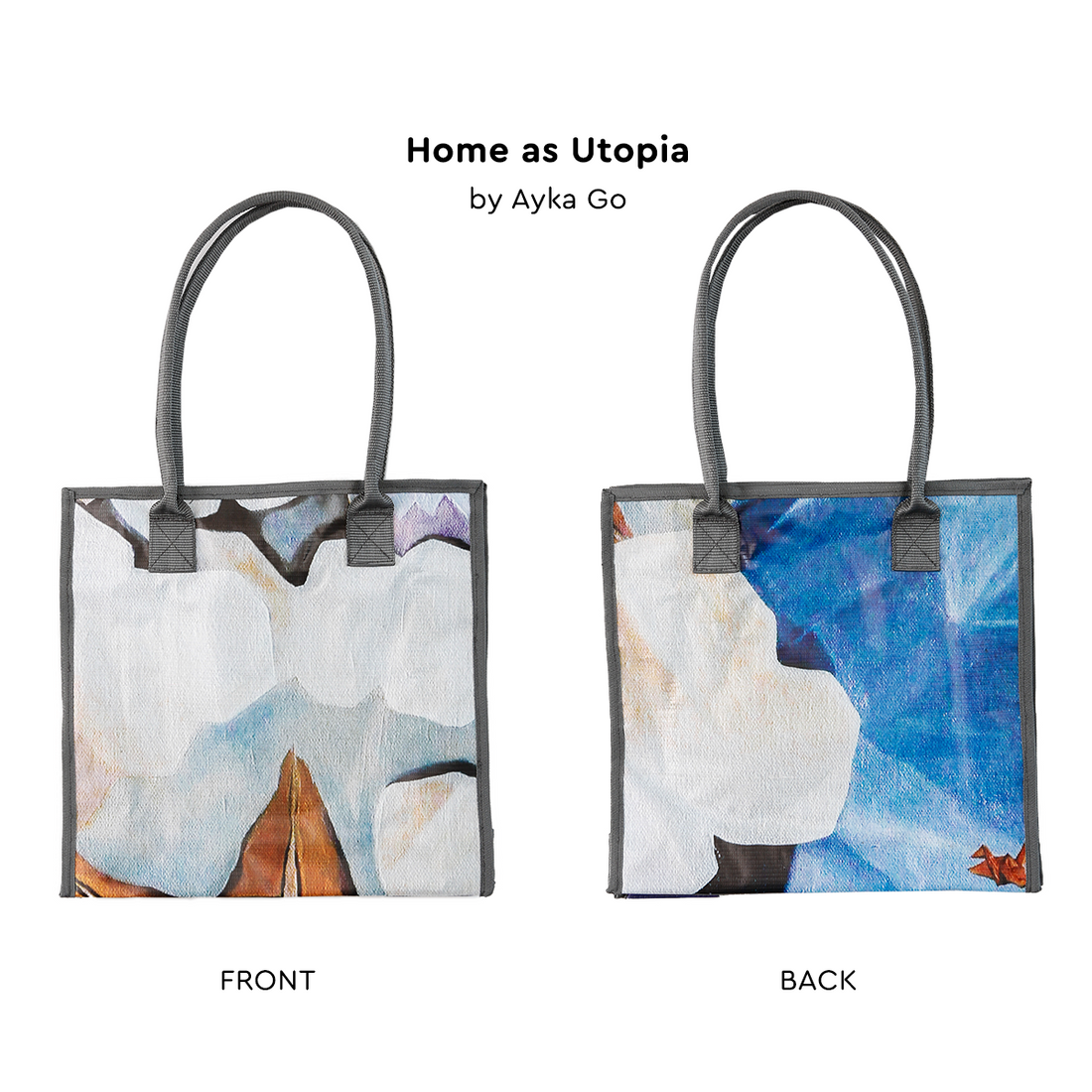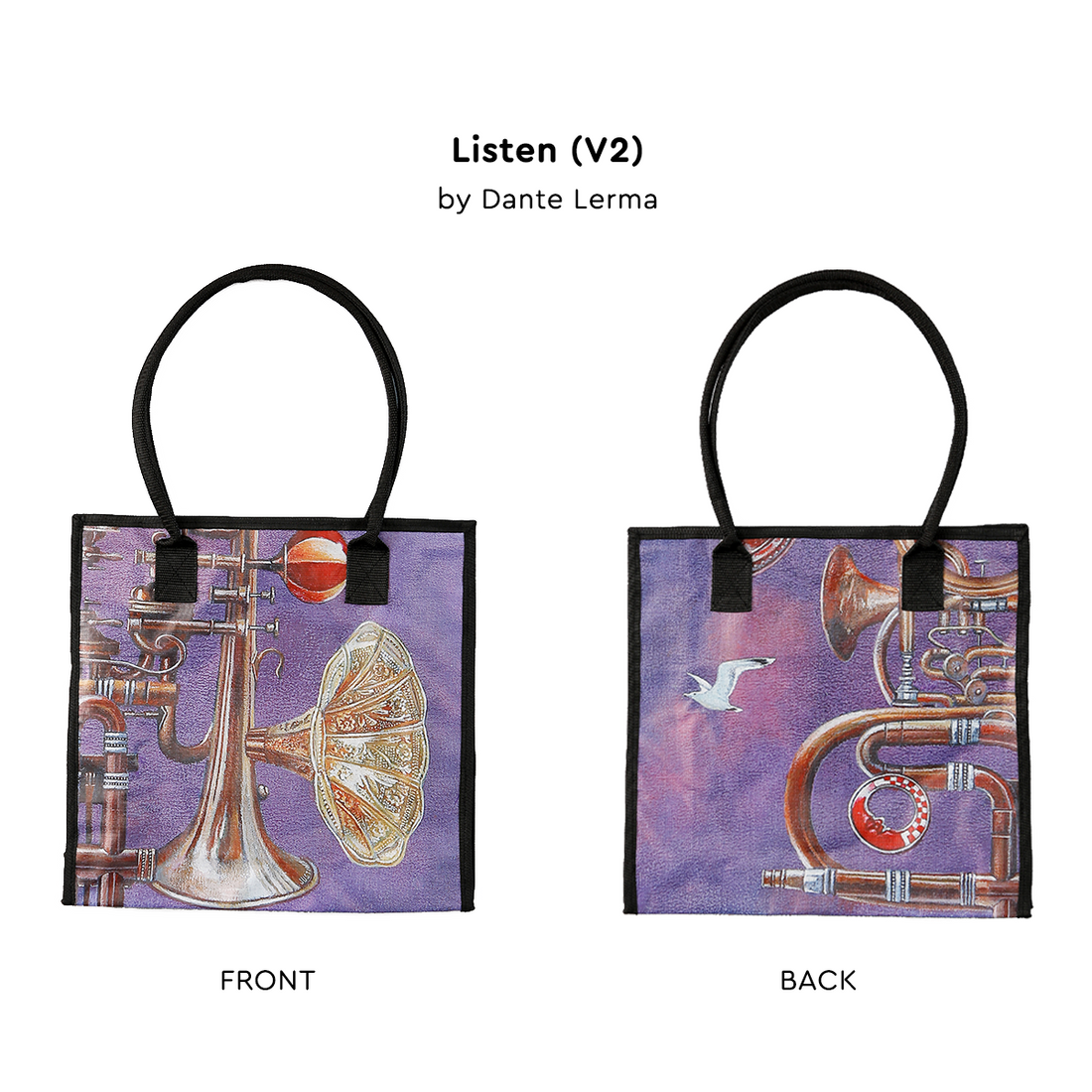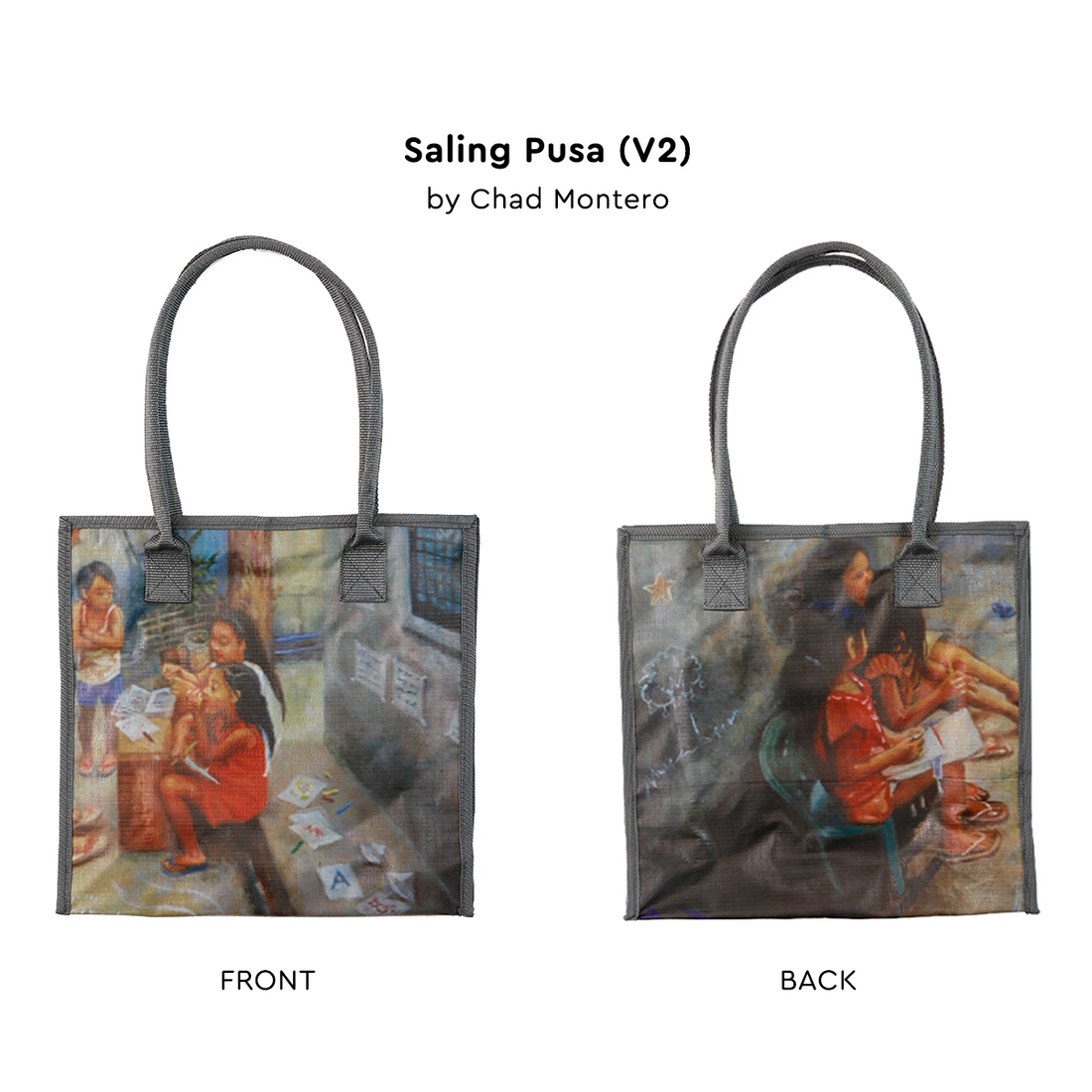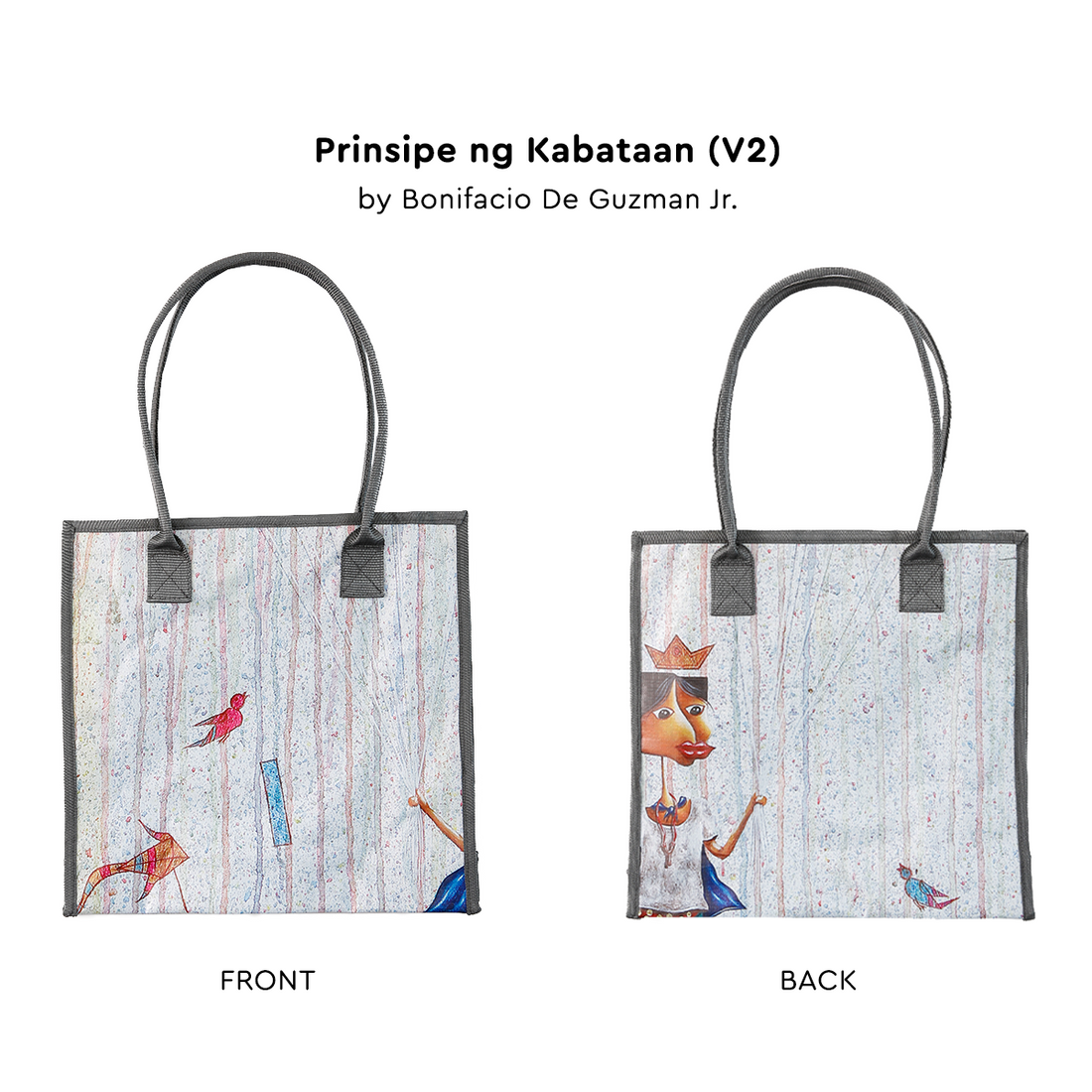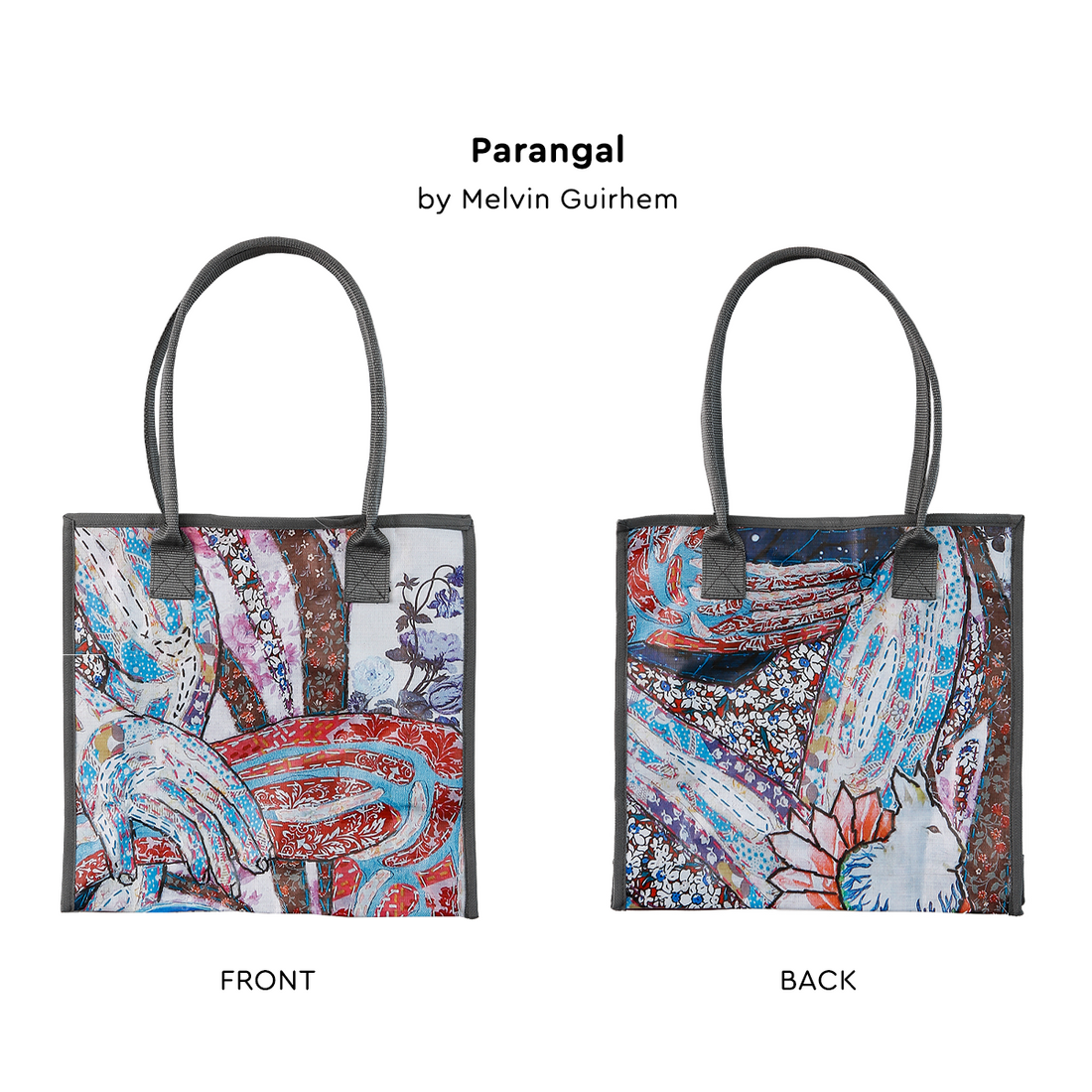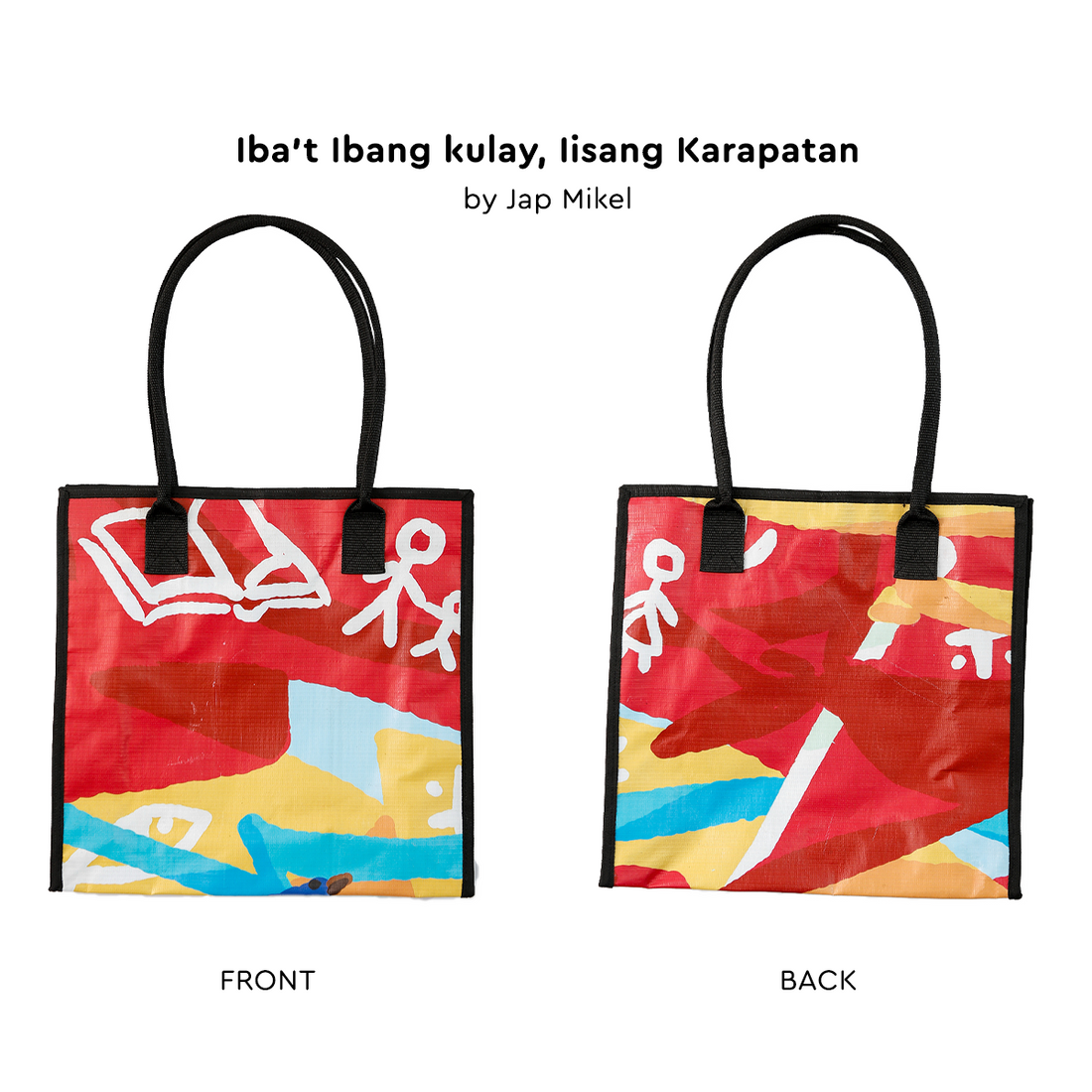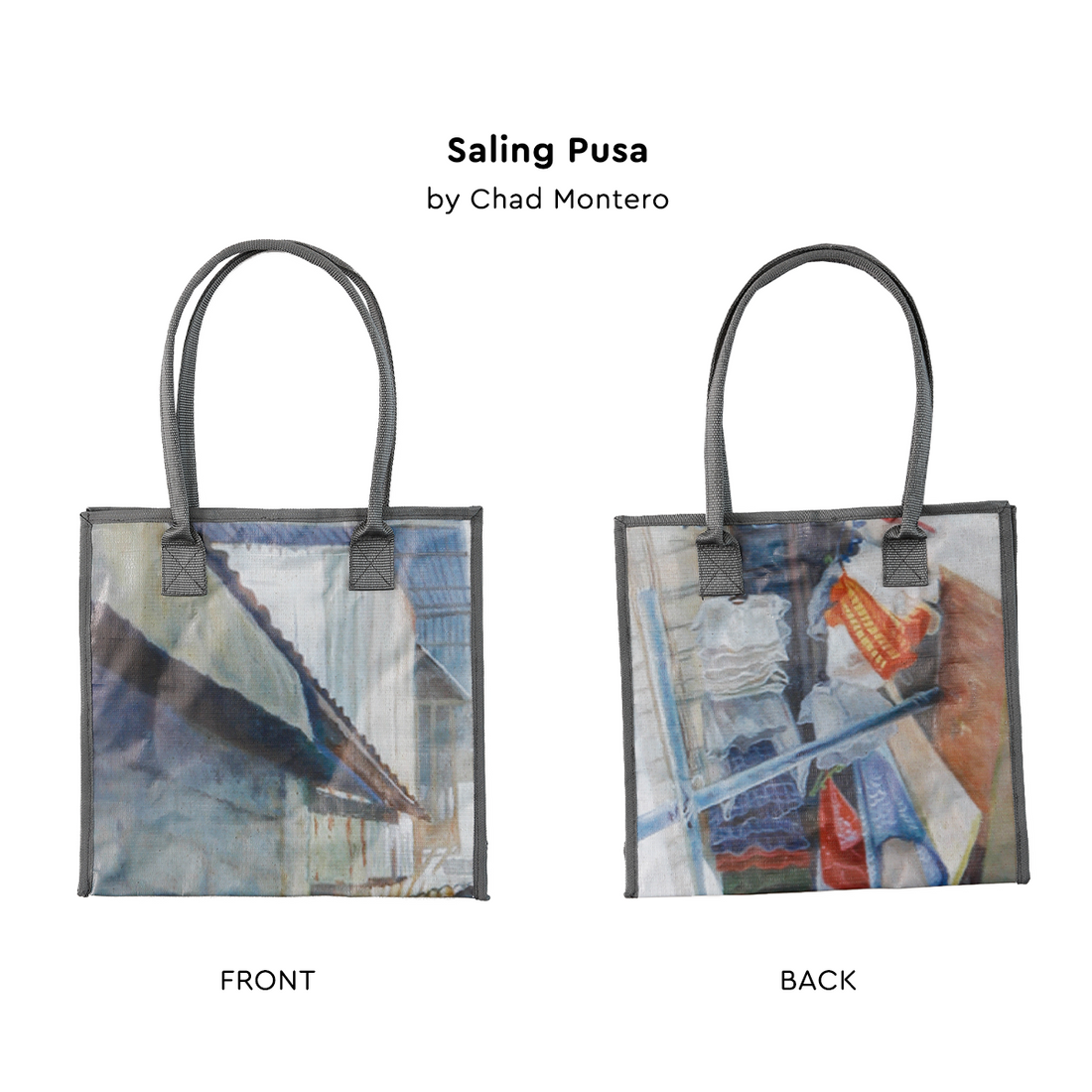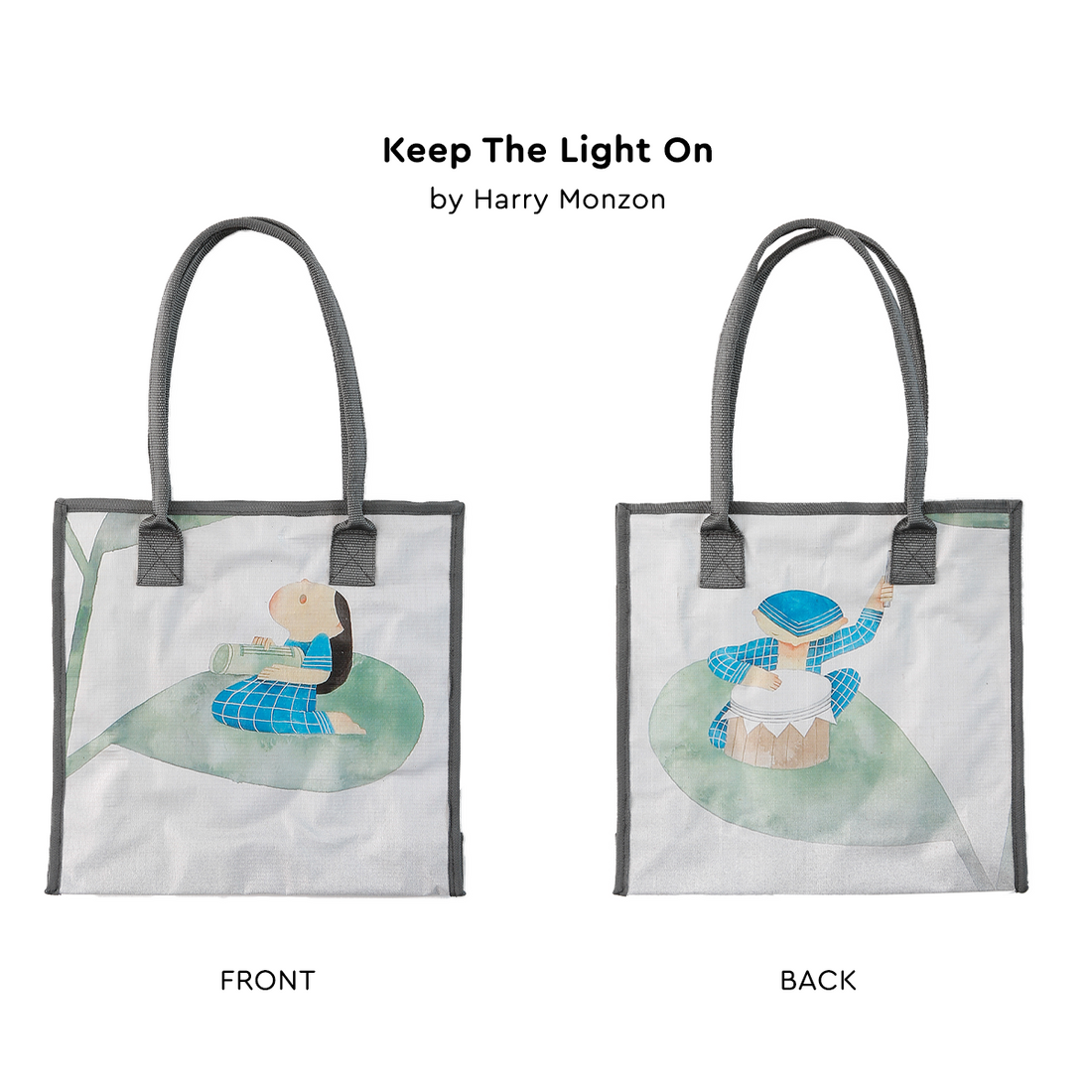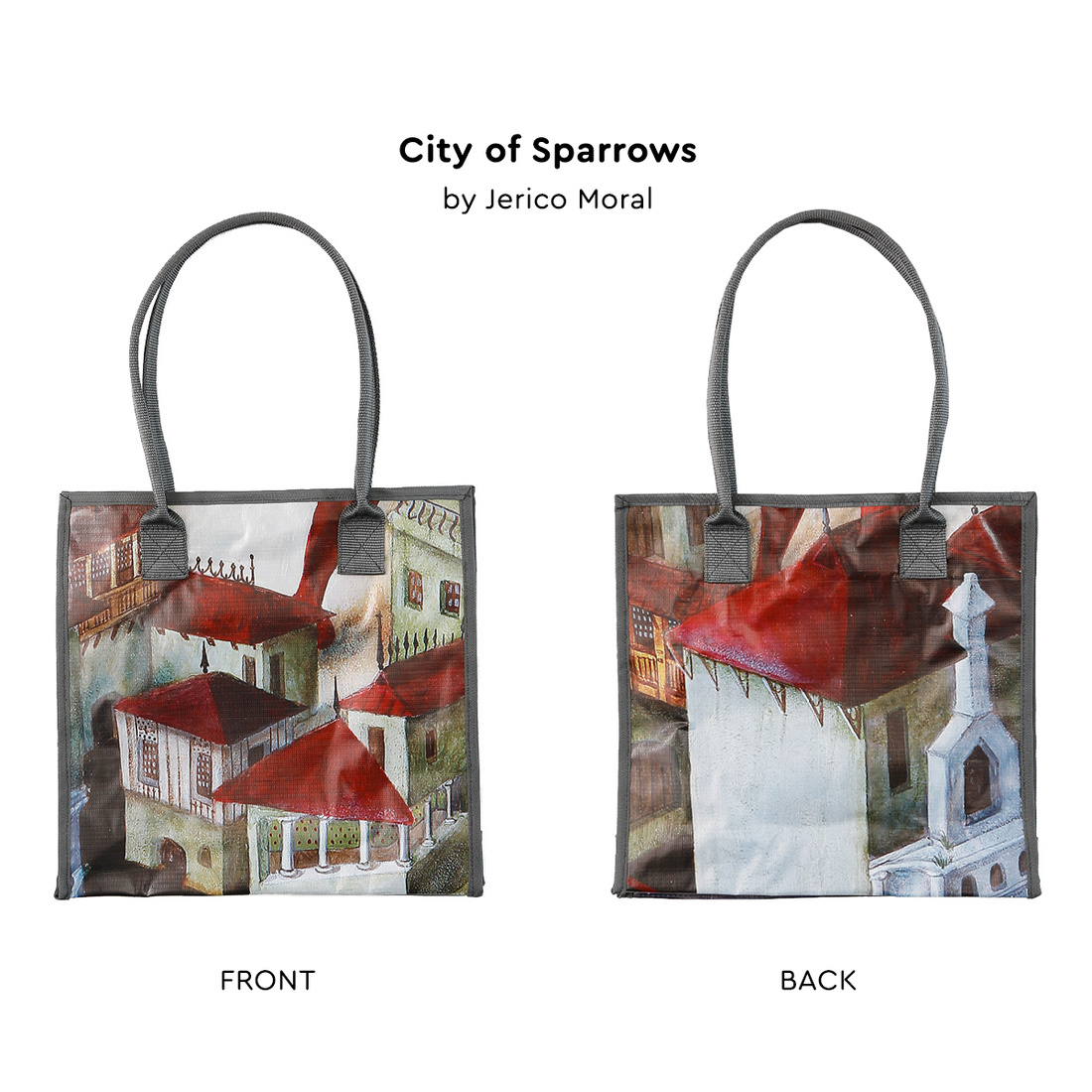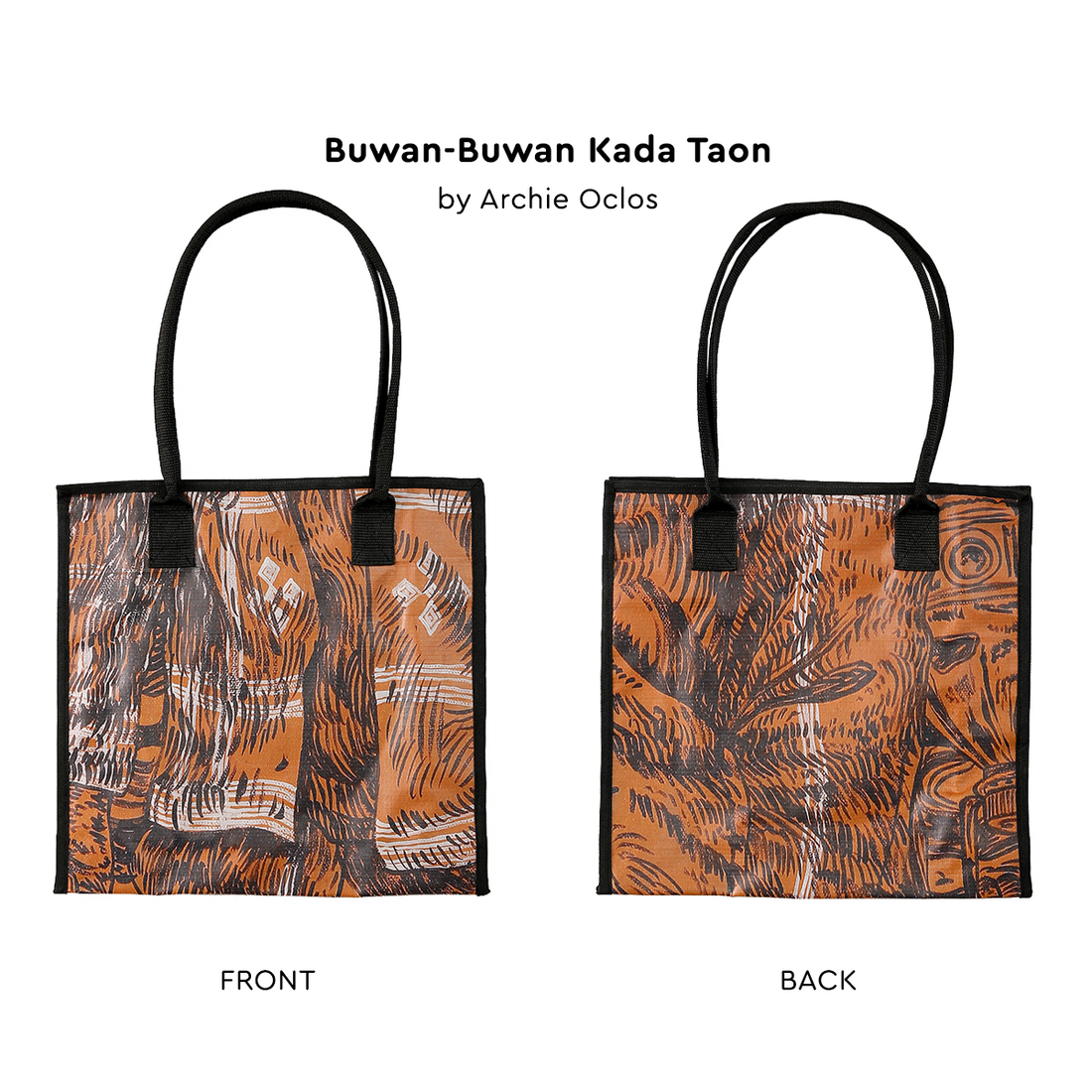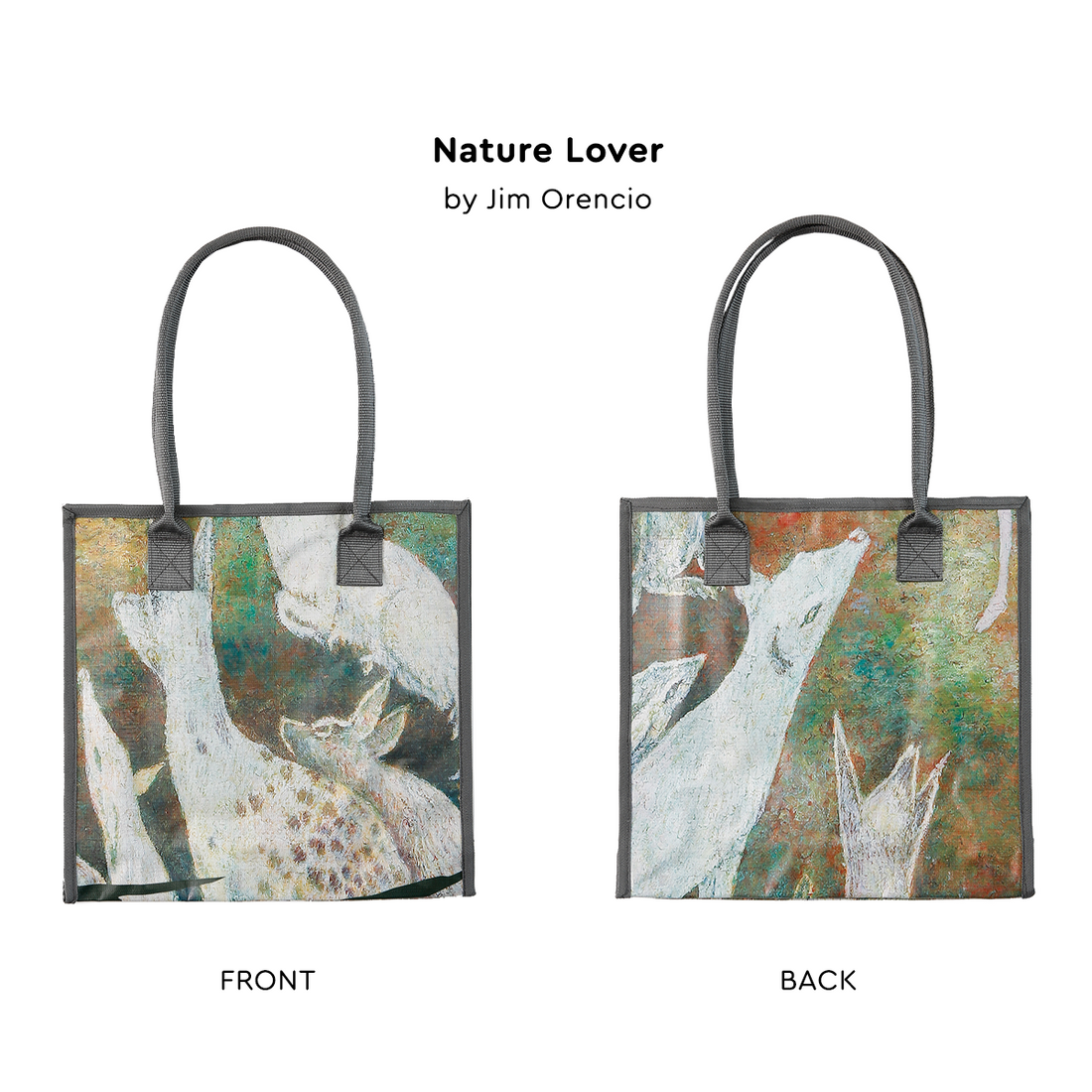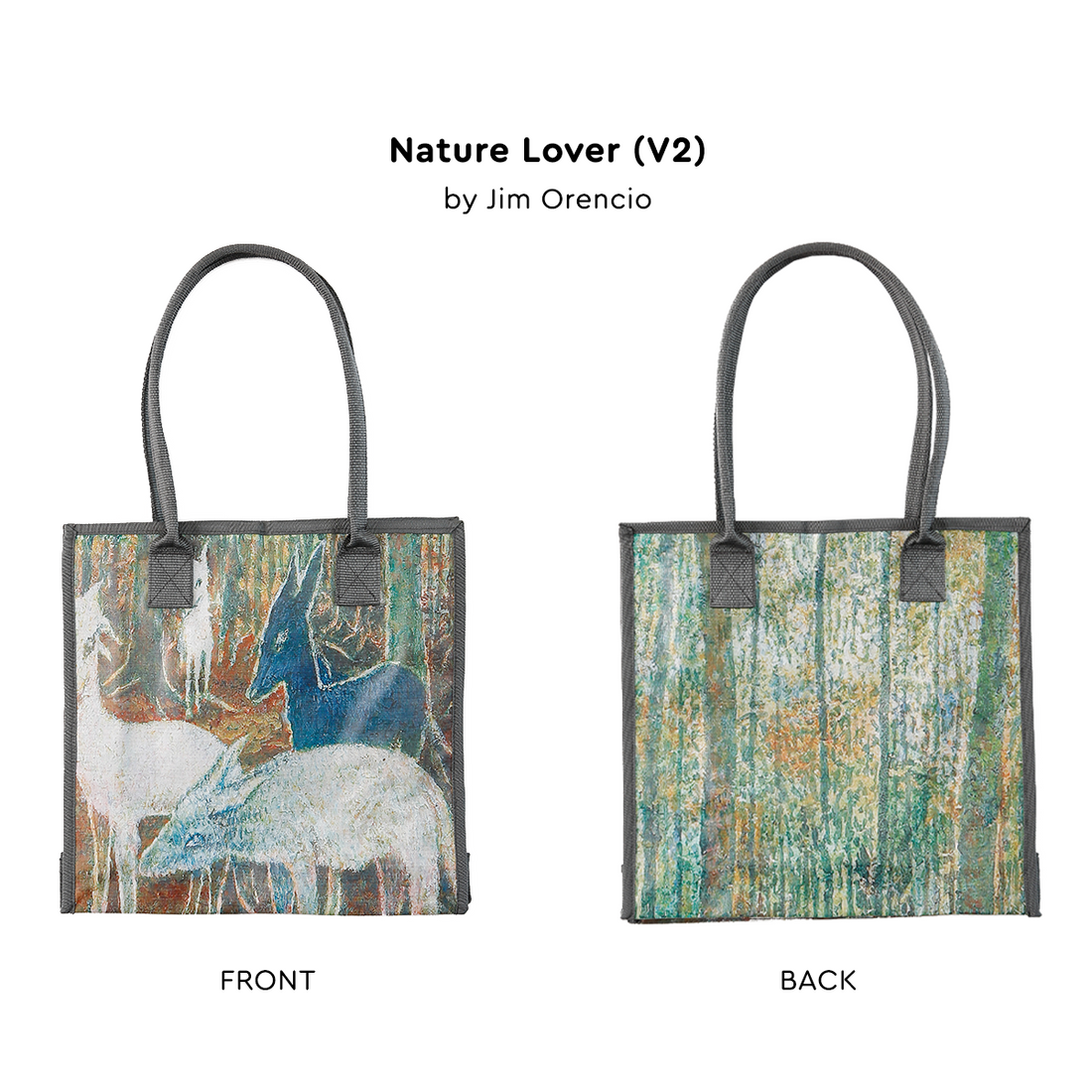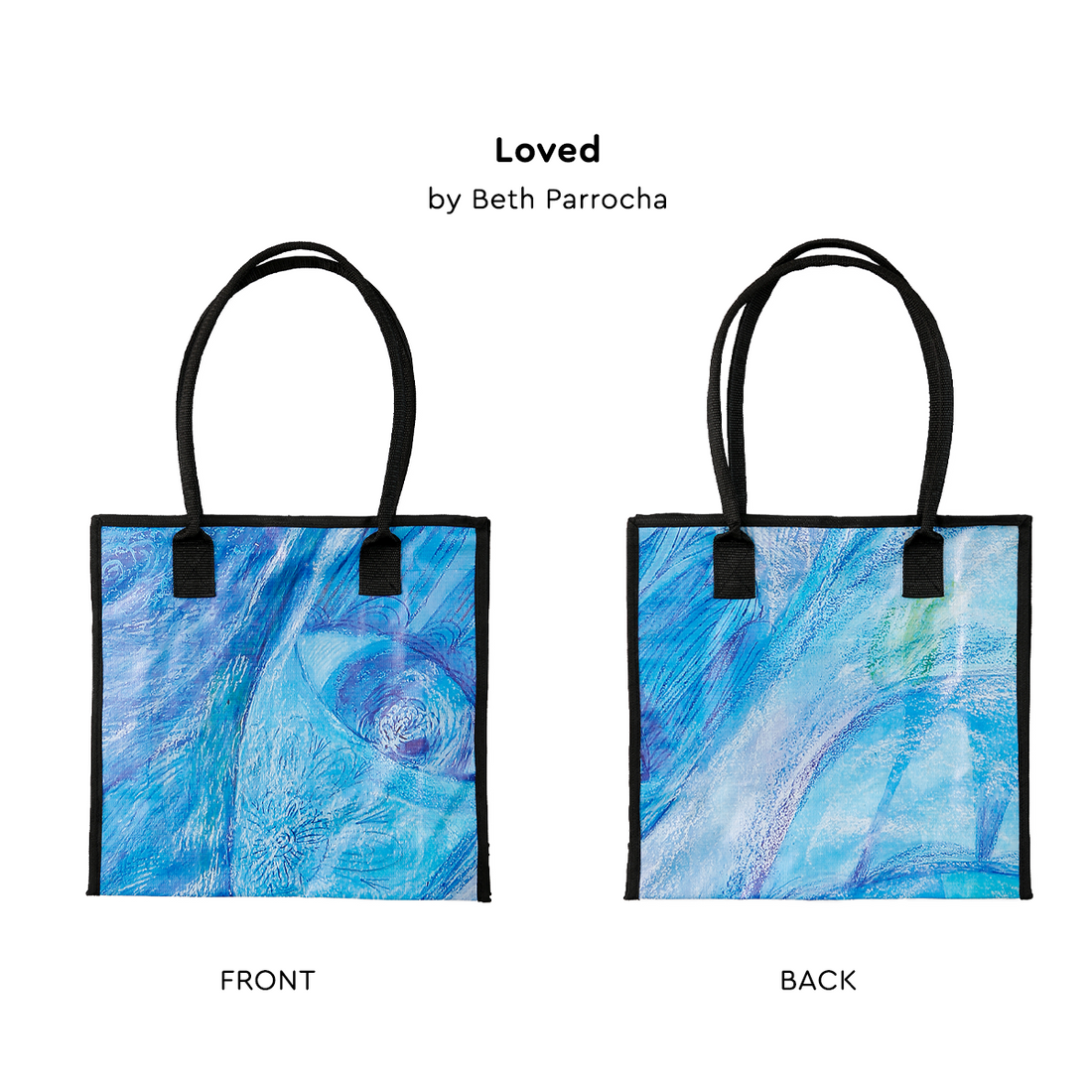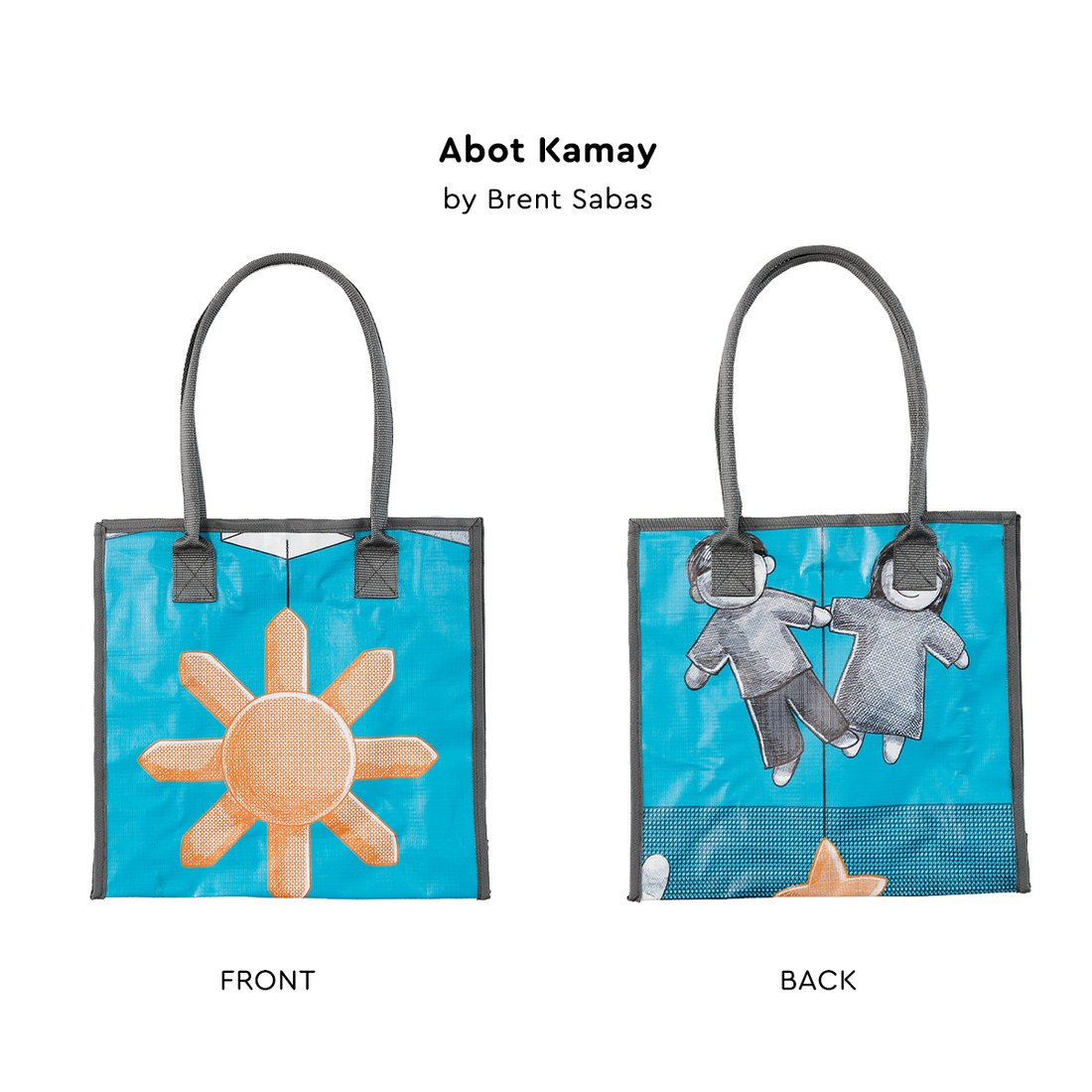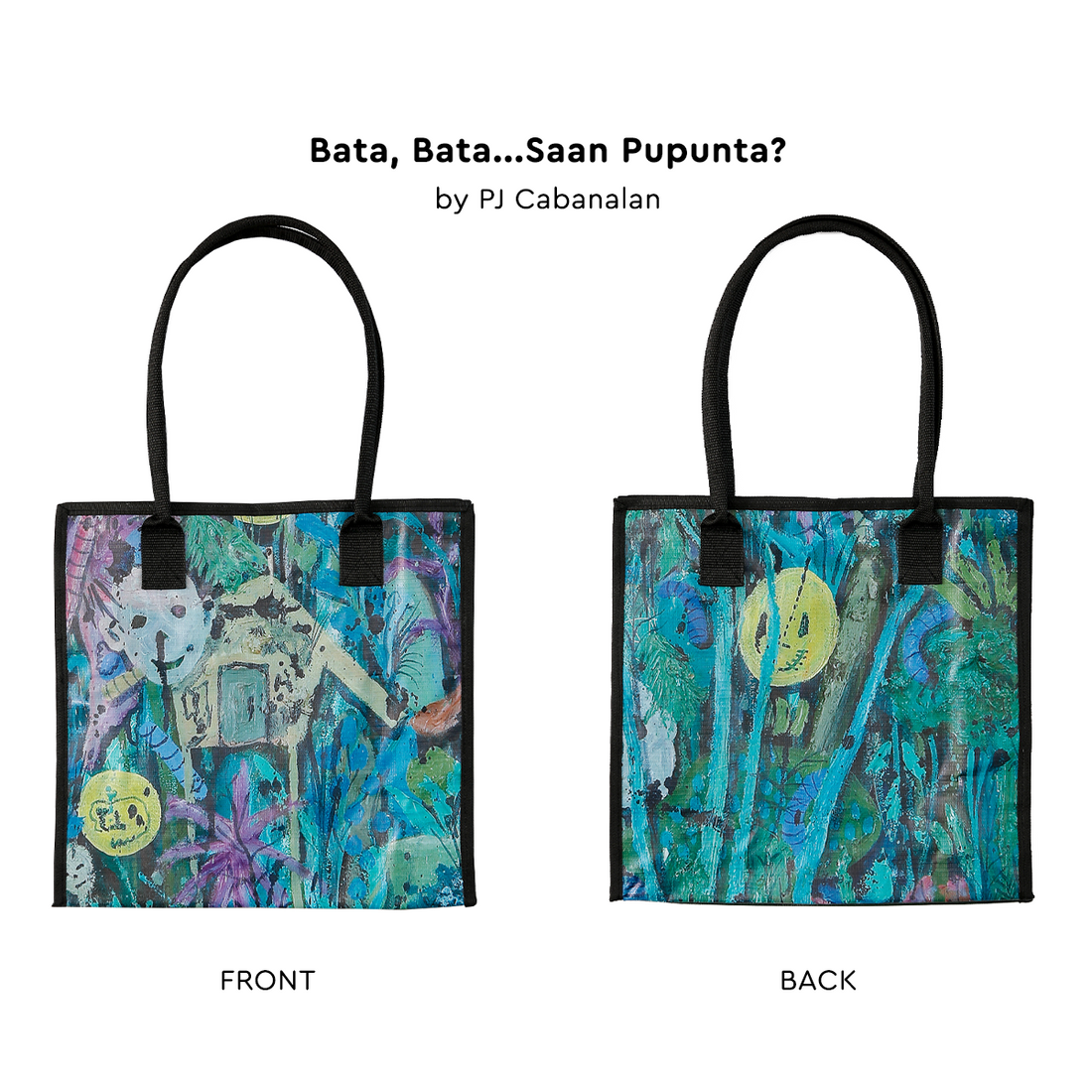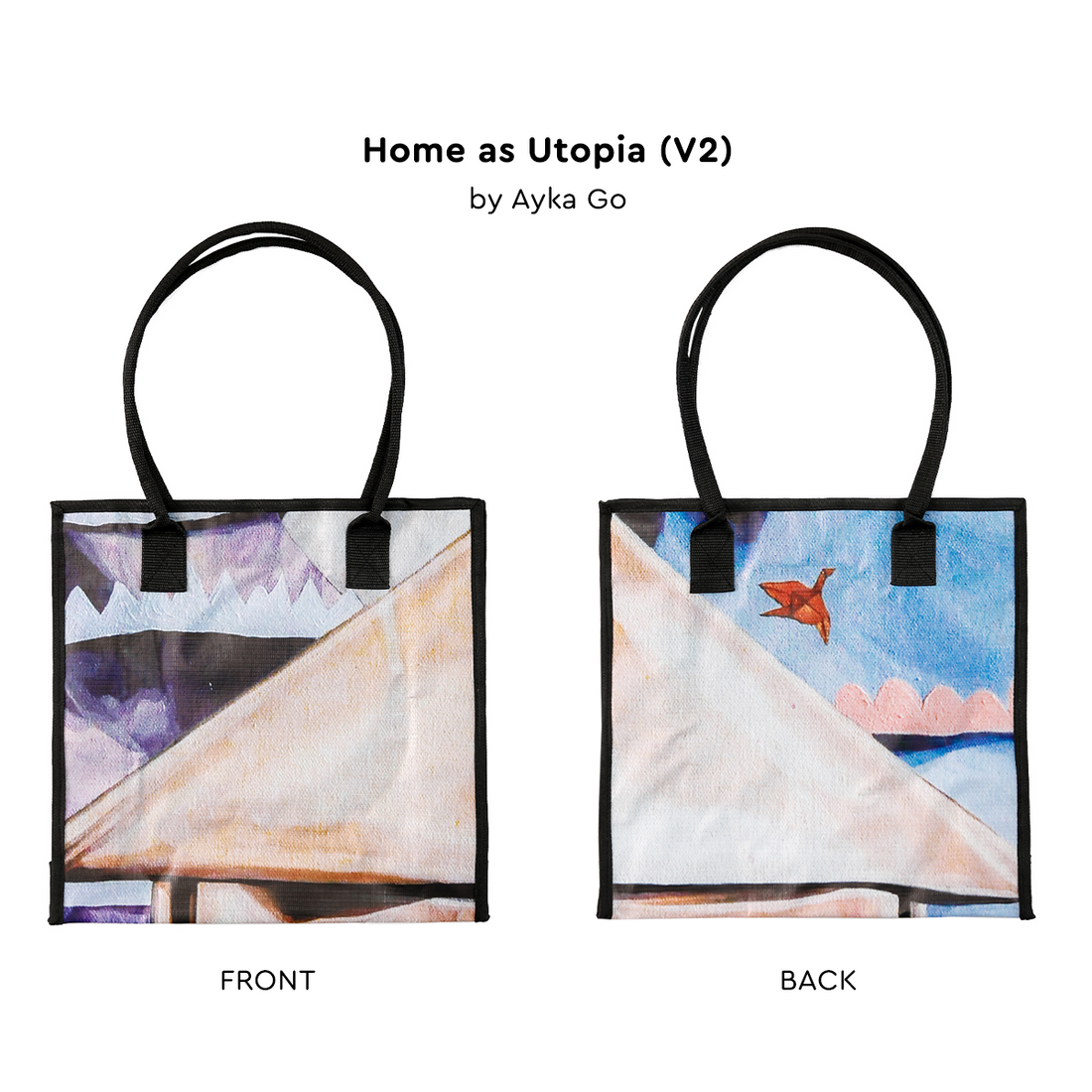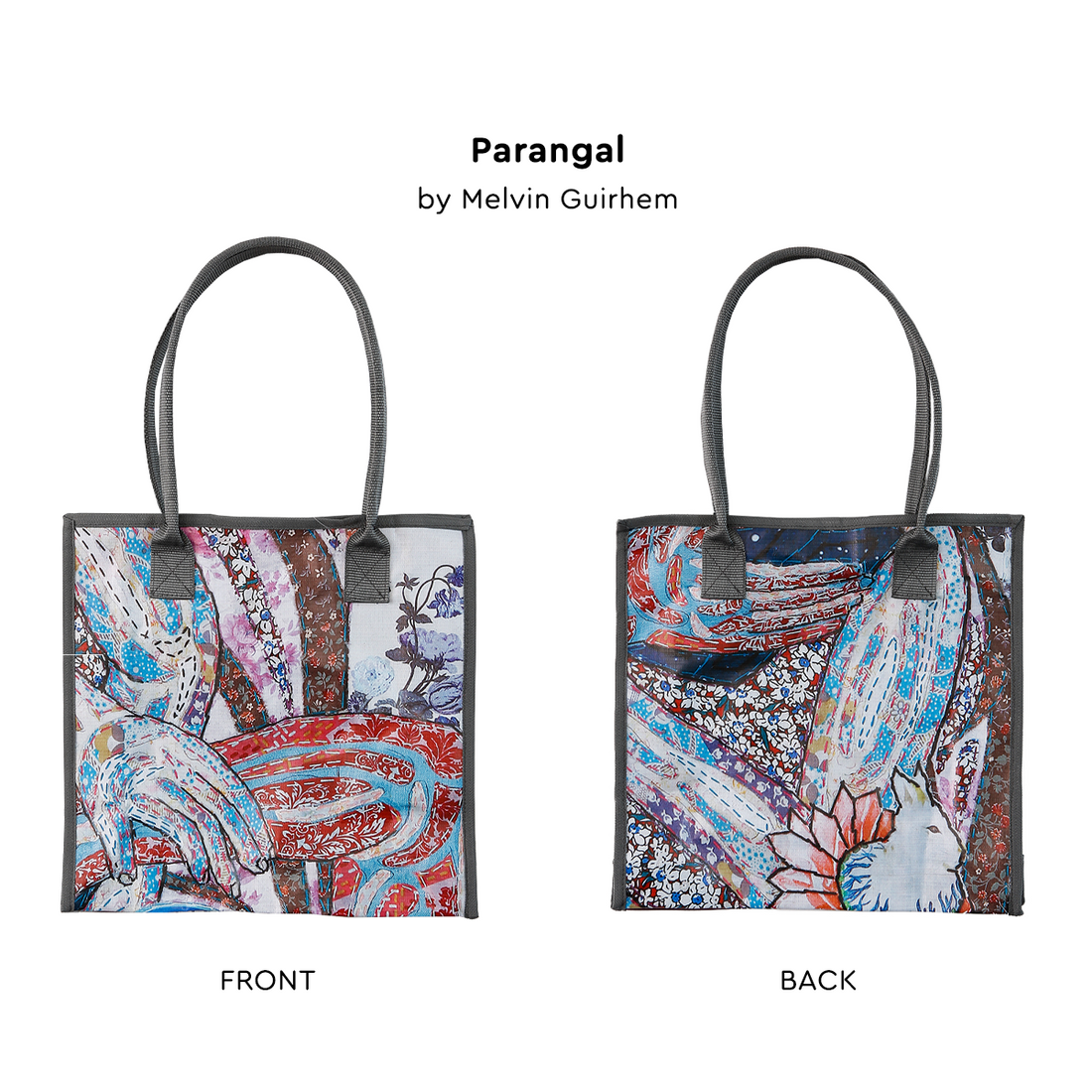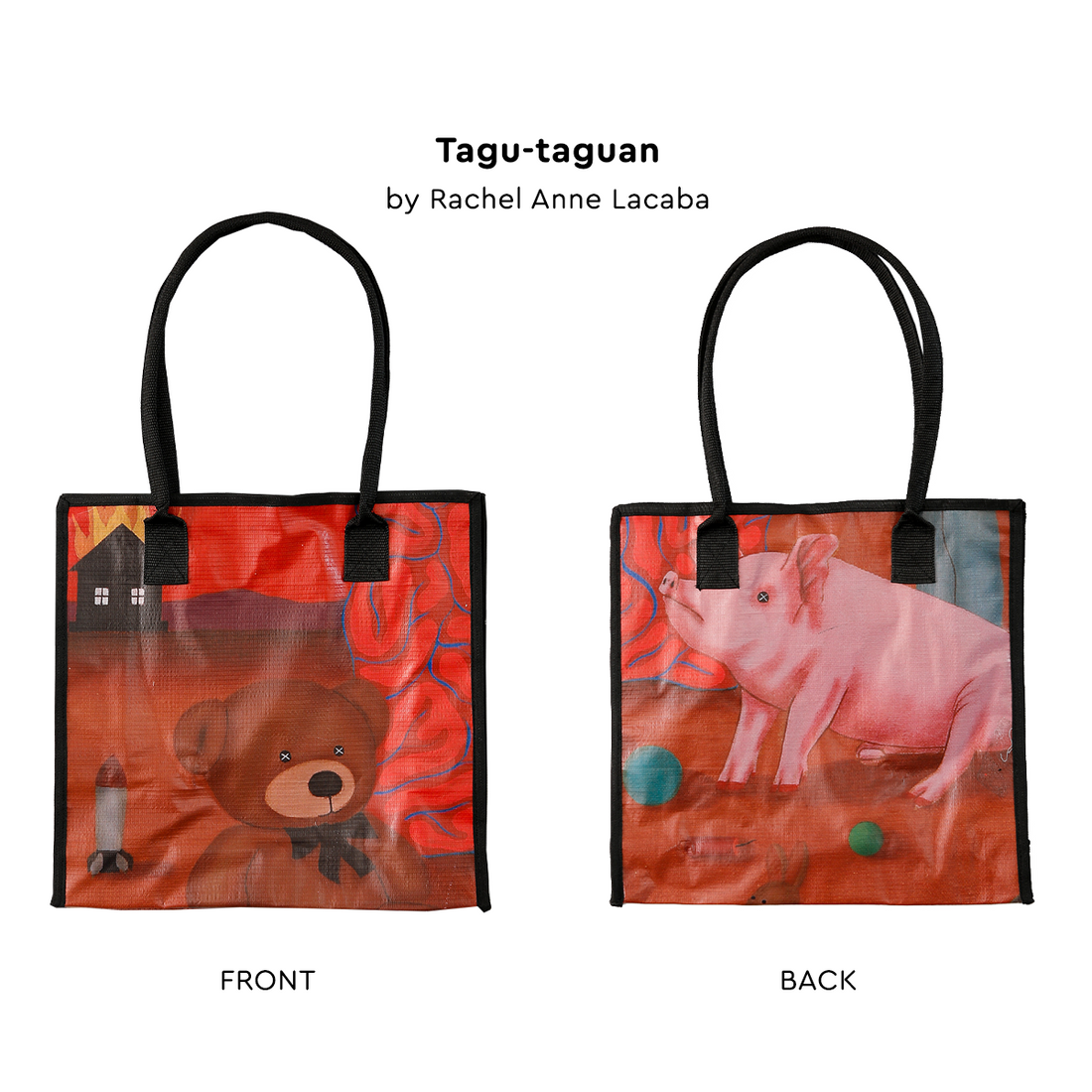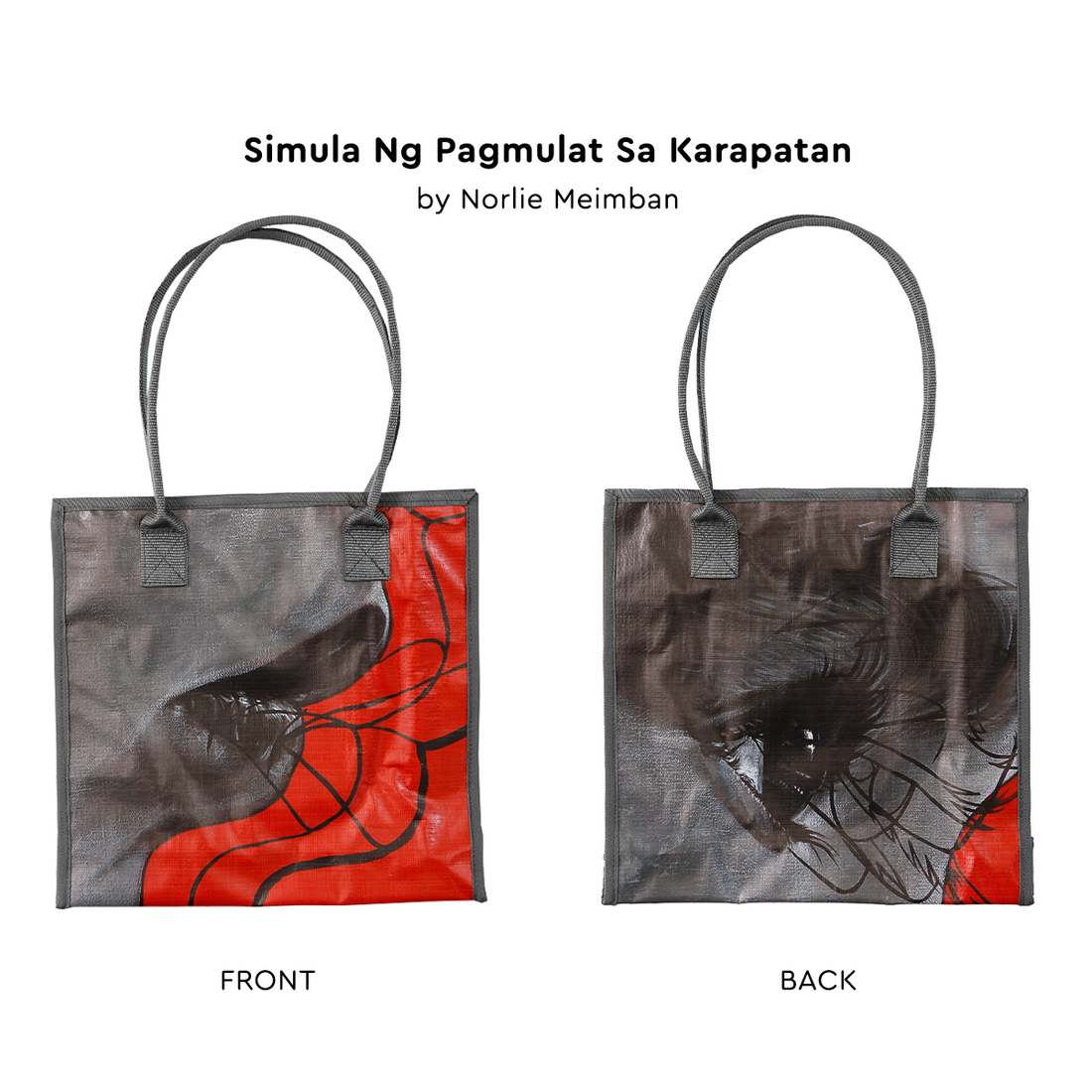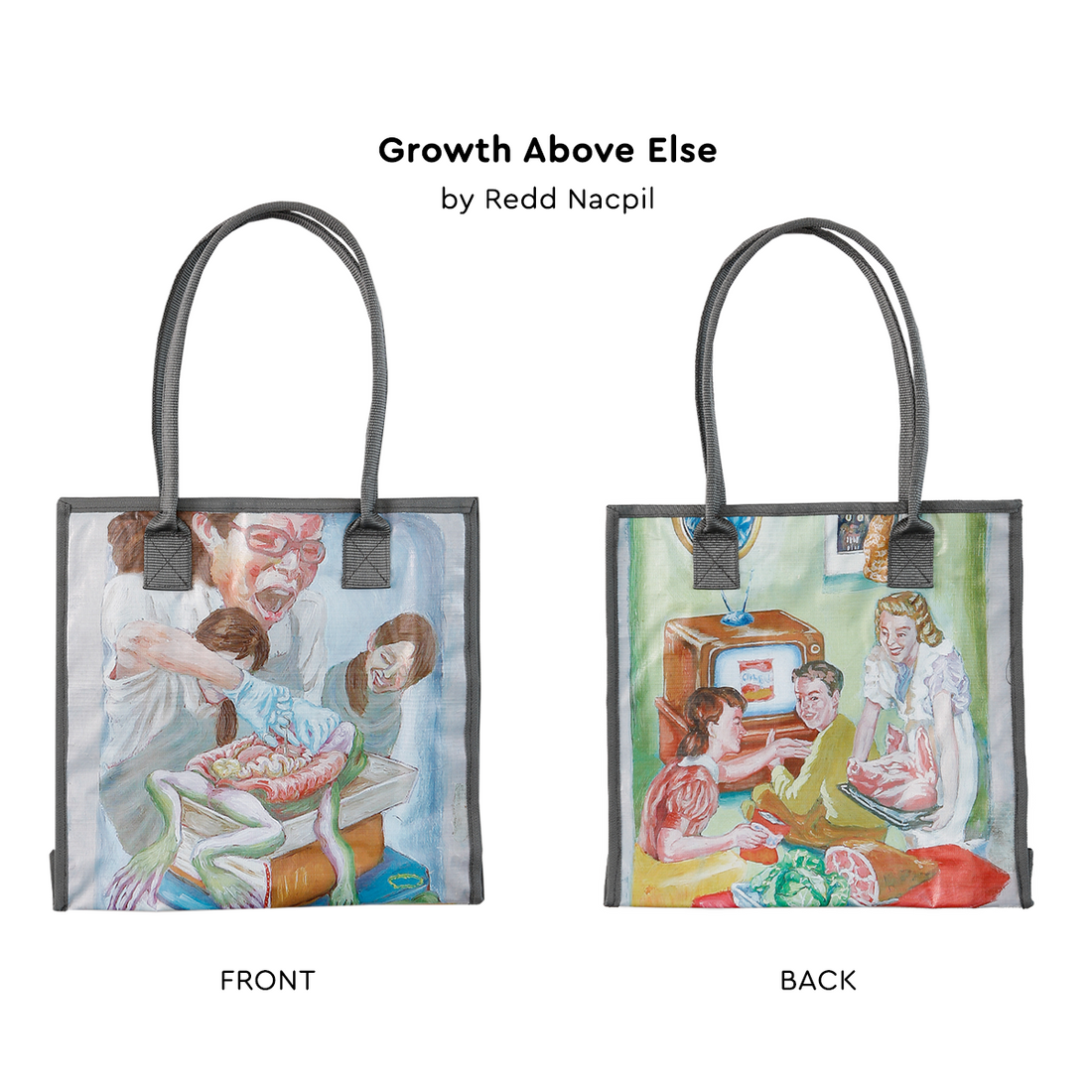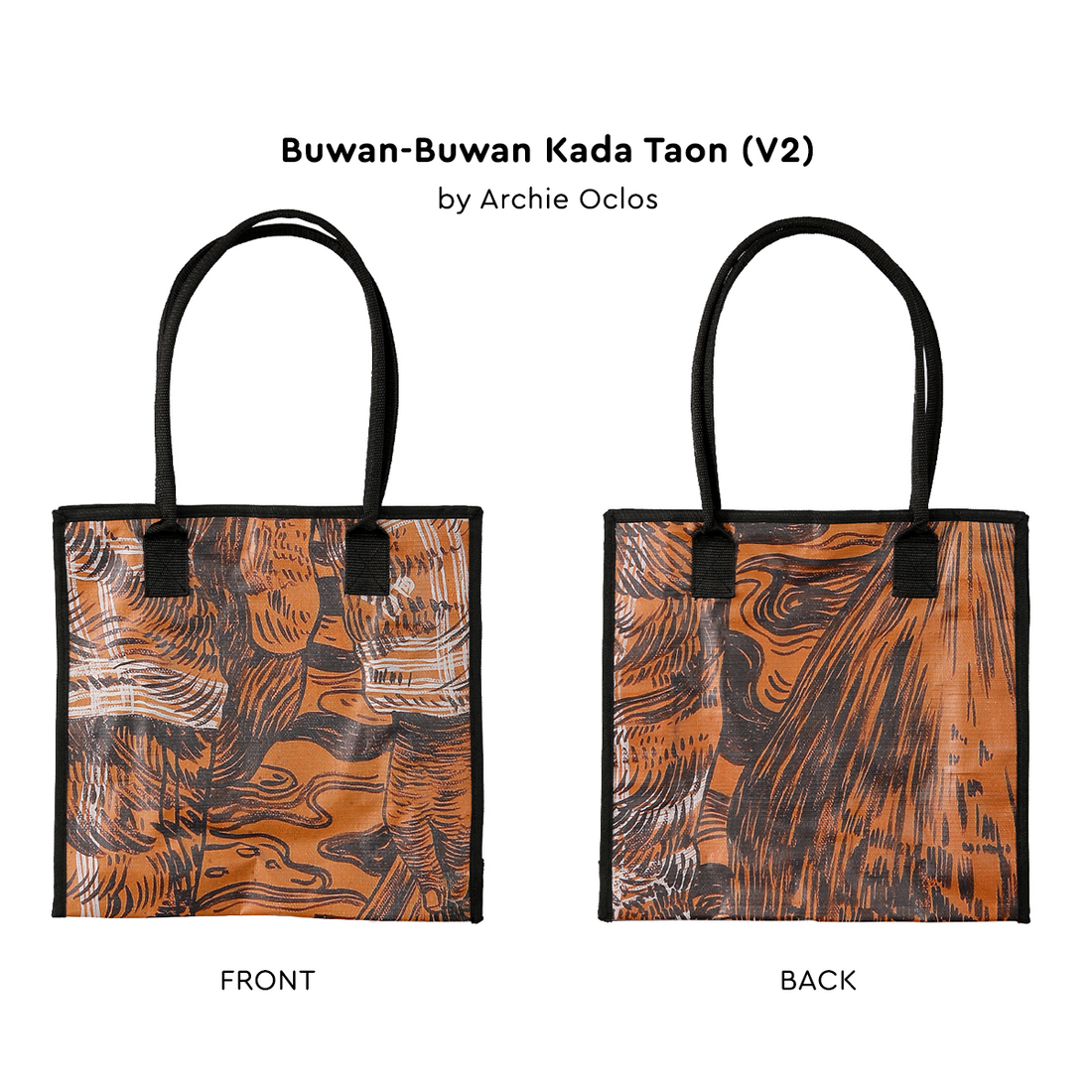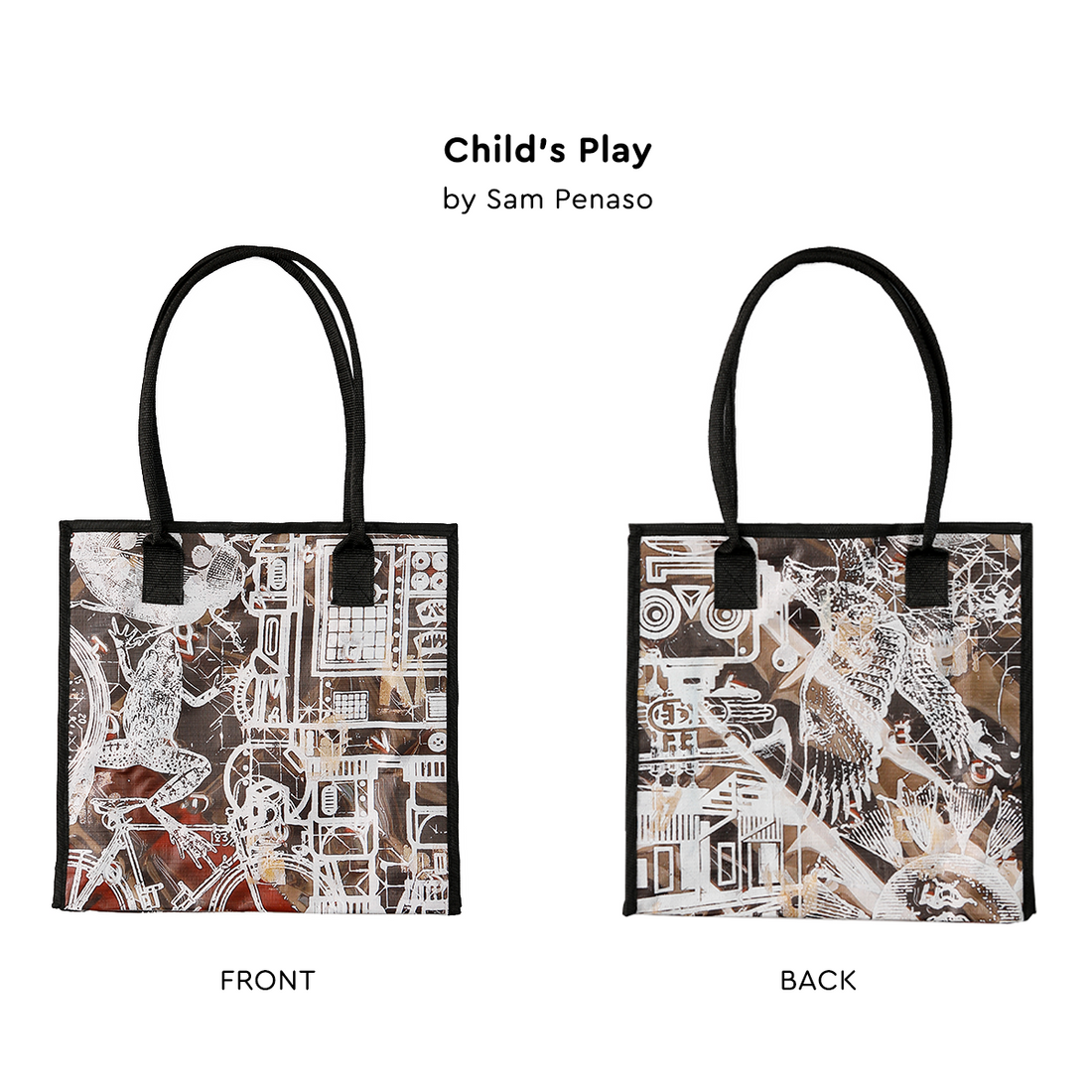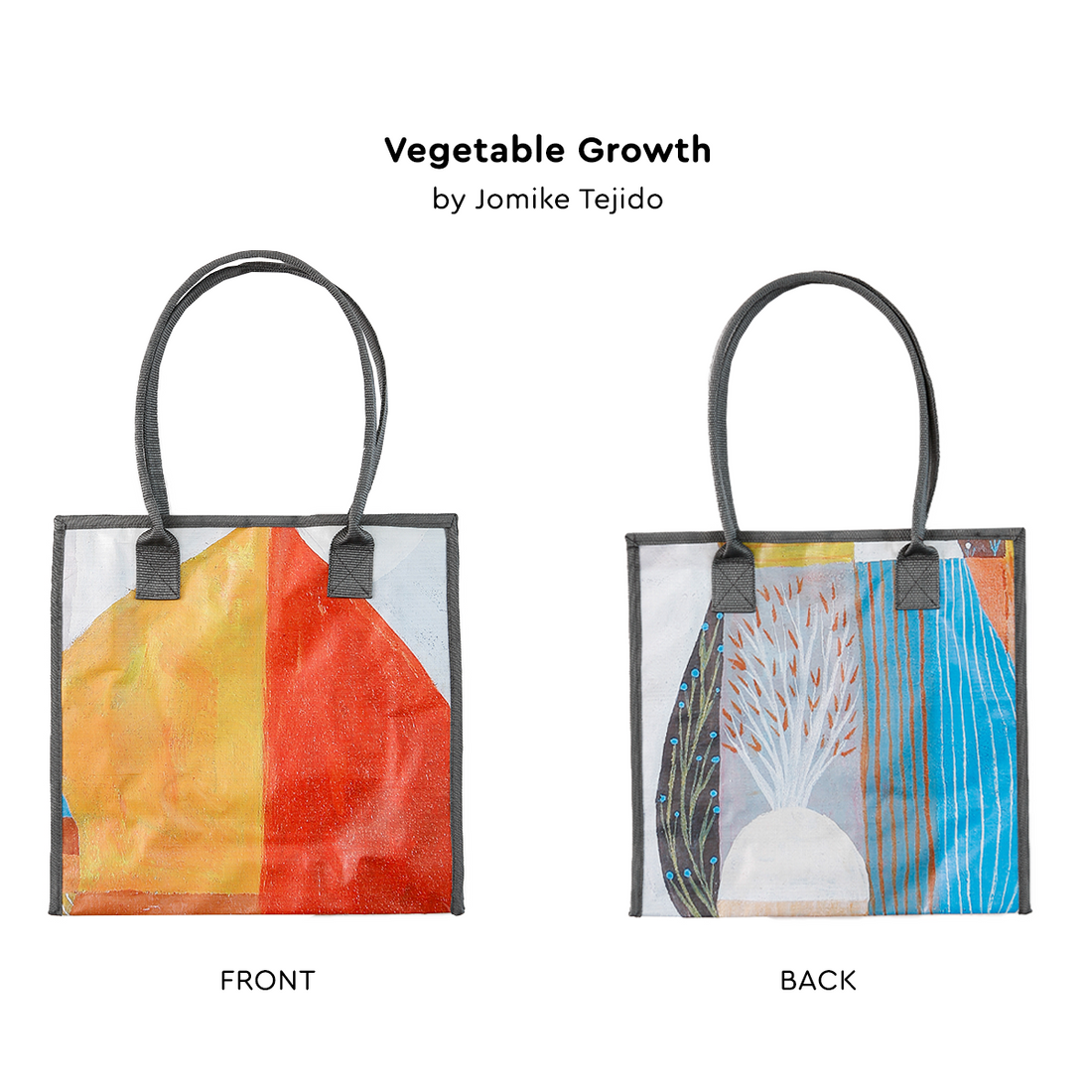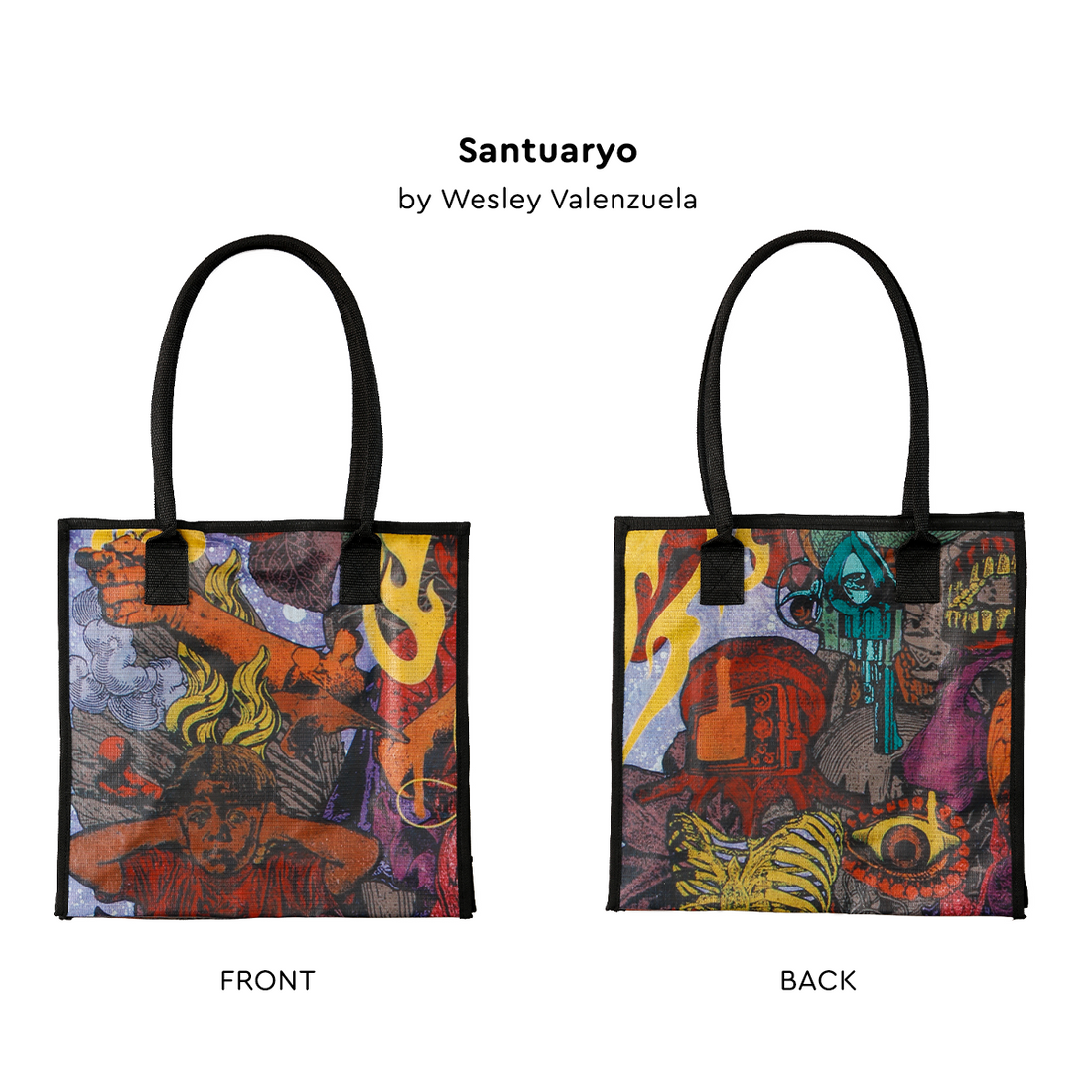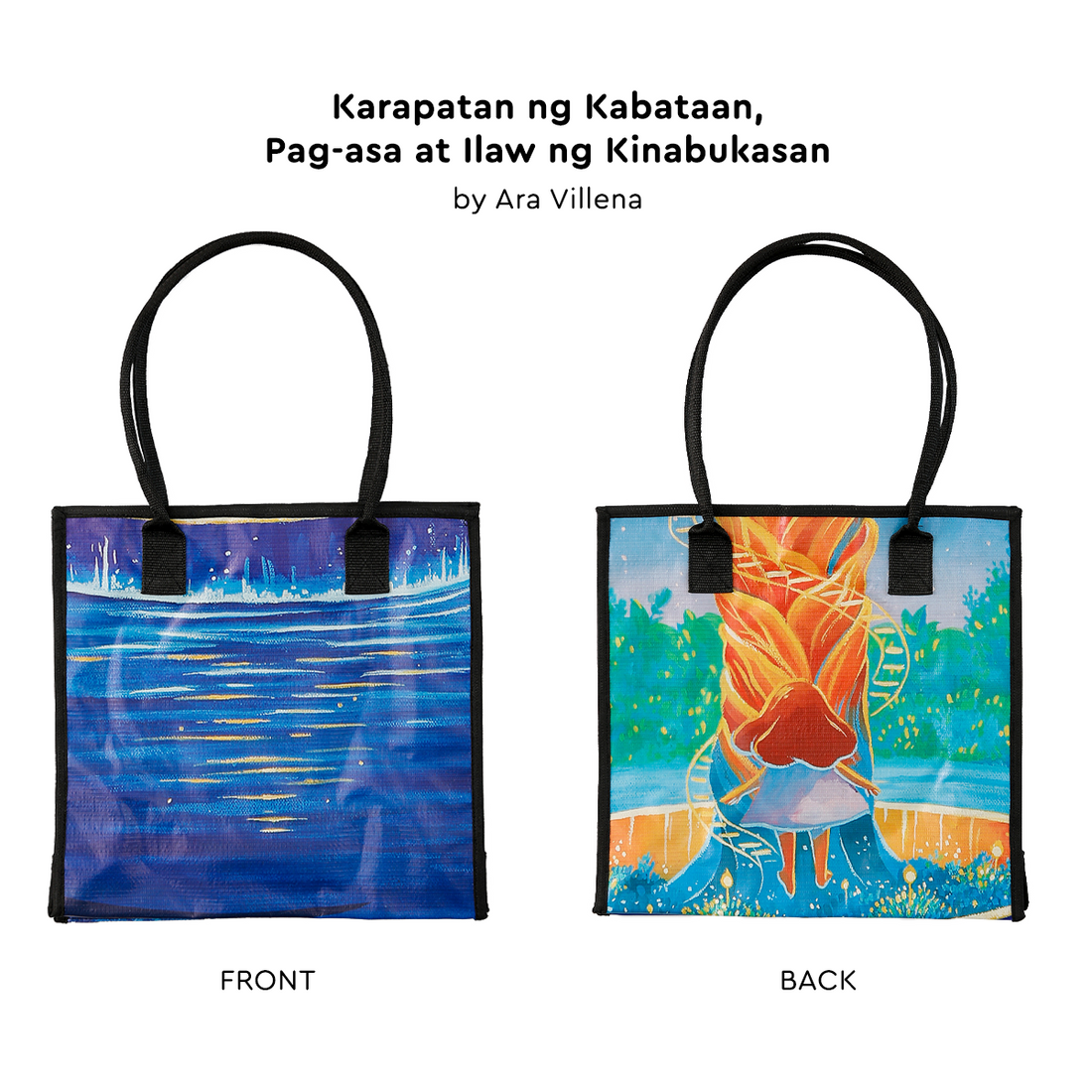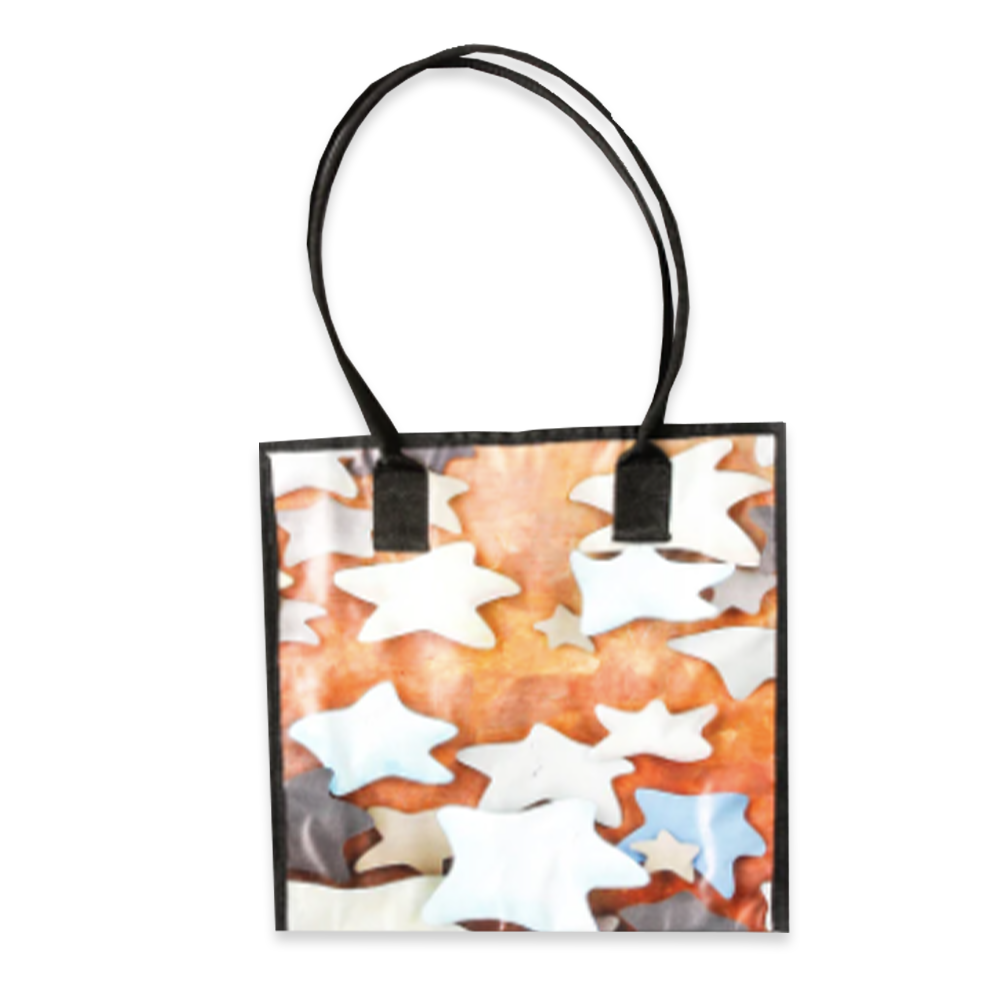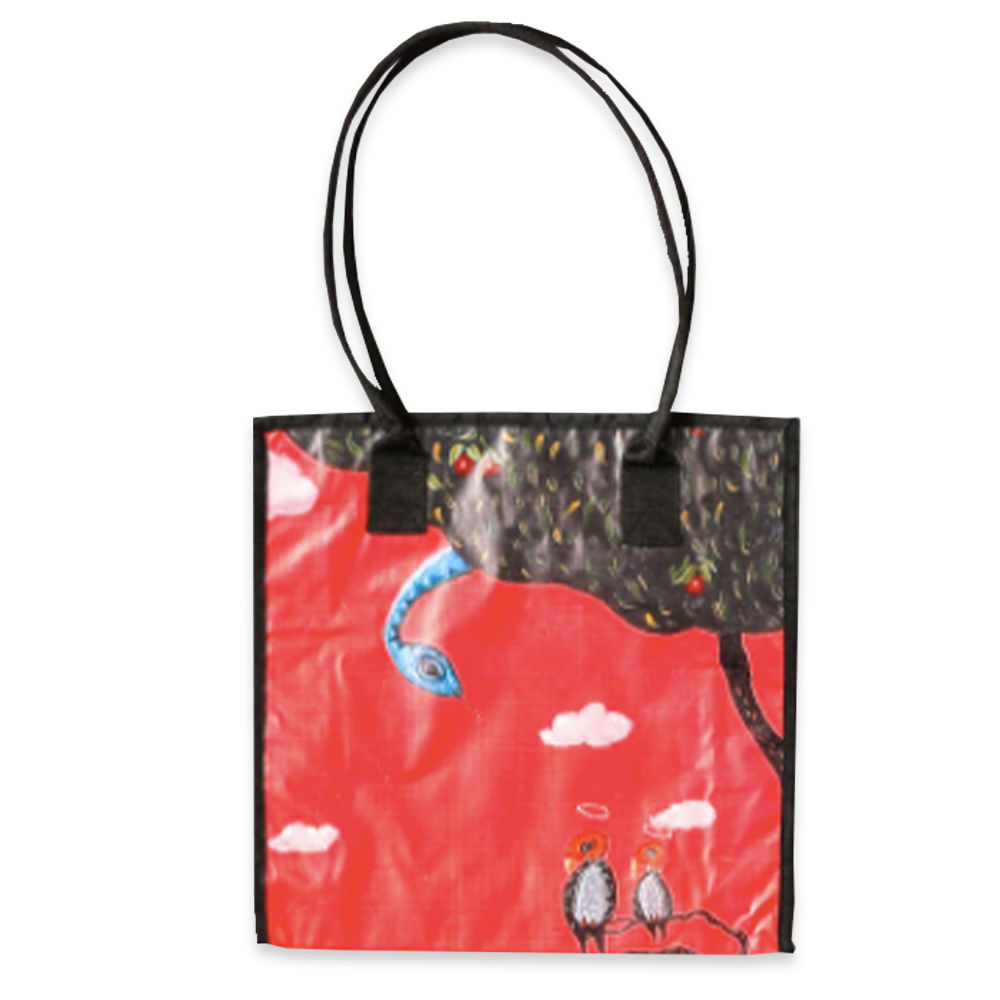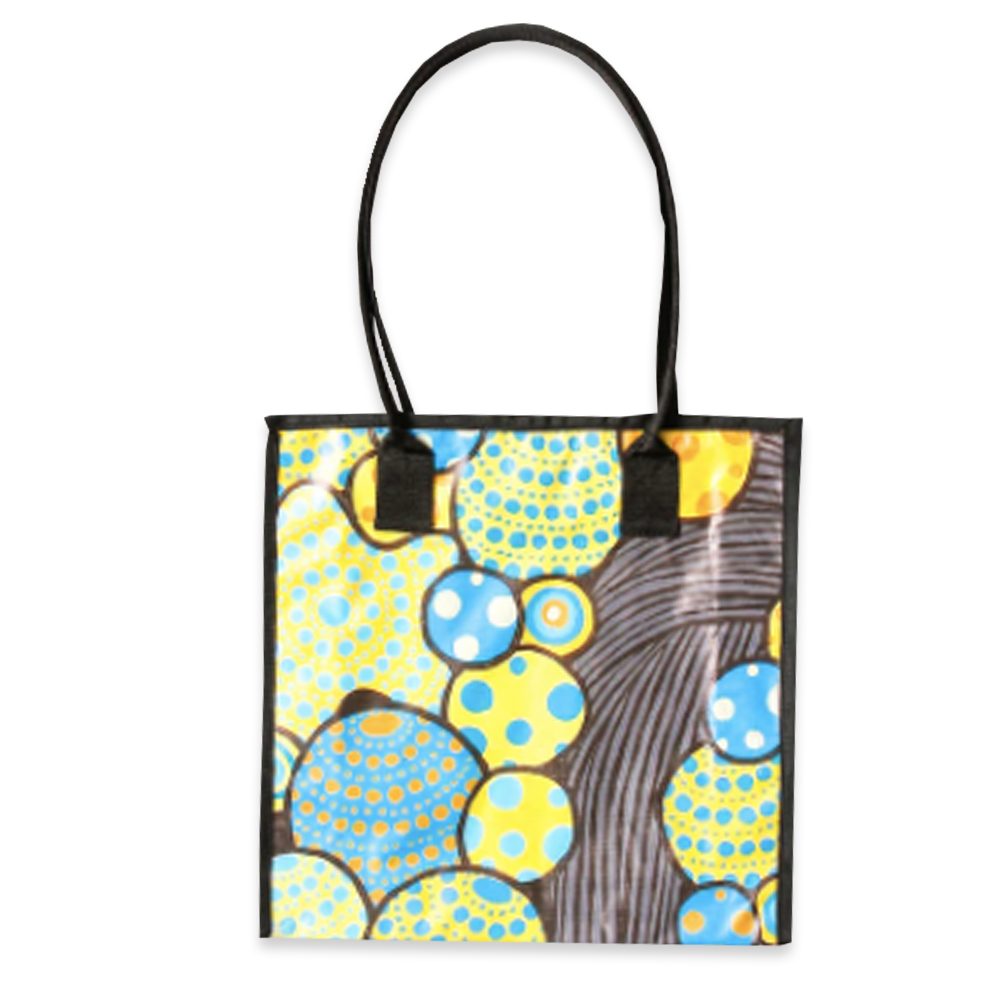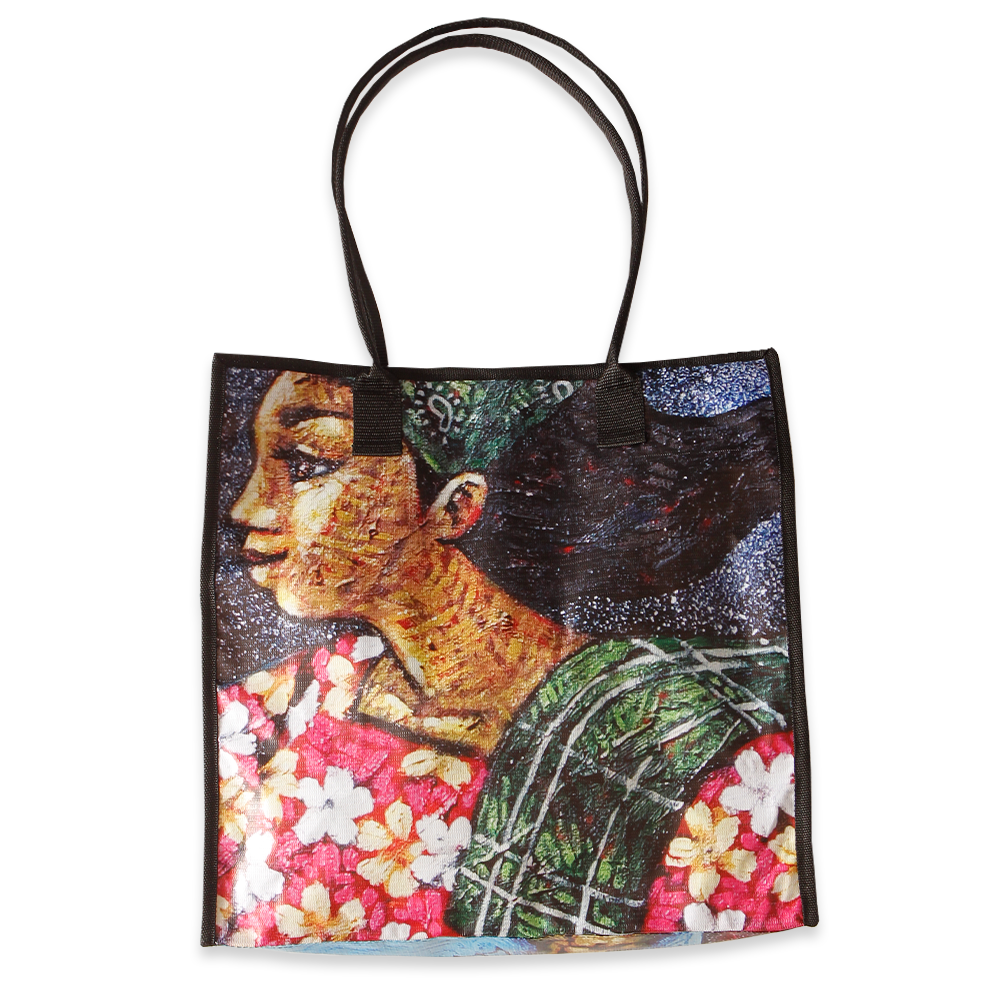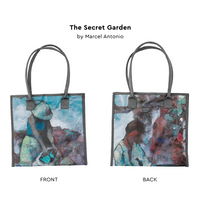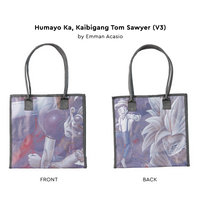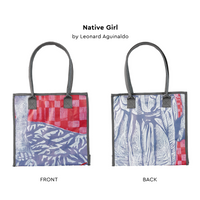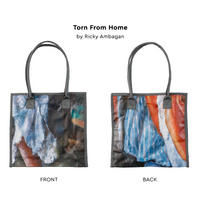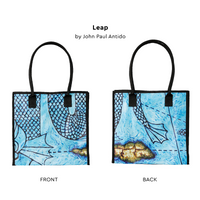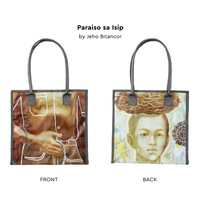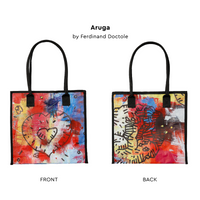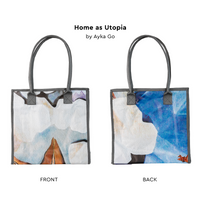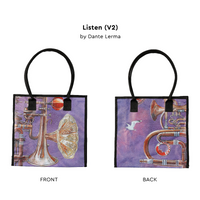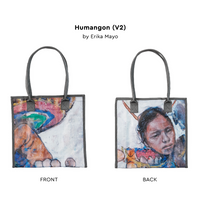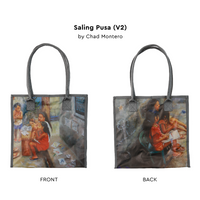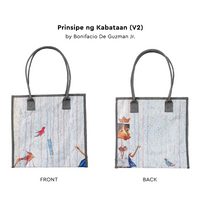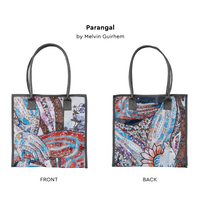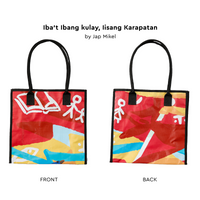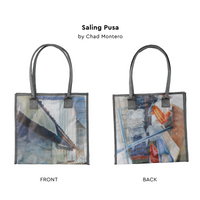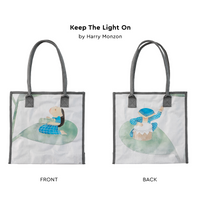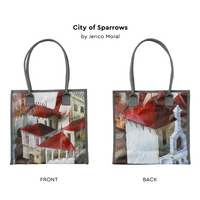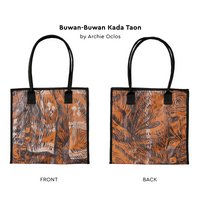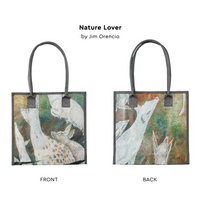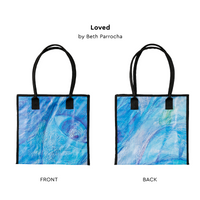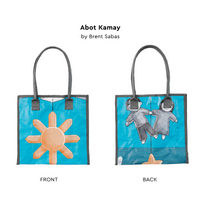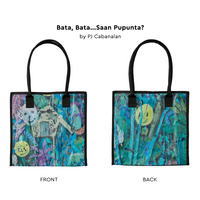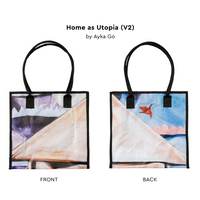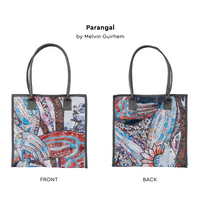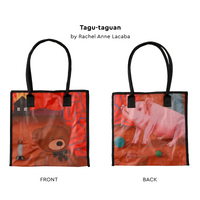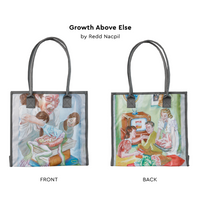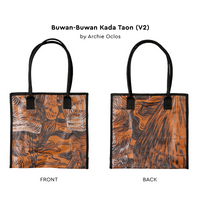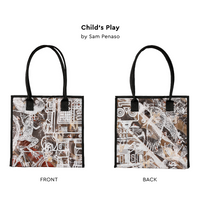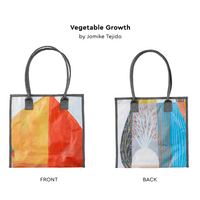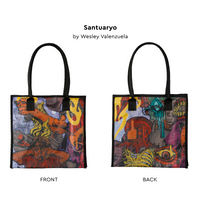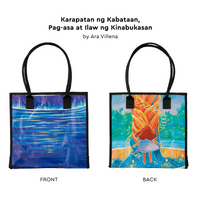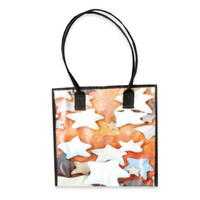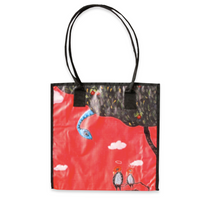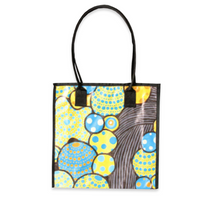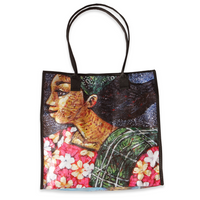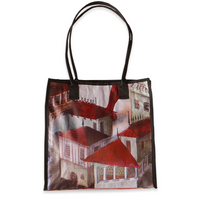 Have you ever had a bag with a story to tell?
More than just a bag, the Looking for Juan upcycled tote bags are functional pieces of art that start from works by Filipino artists. These are then turned into art banners as part of the Looking for Juan's Outdoor Banner Project, one of our efforts to bring art closer to the public. They are then carefully selected and sewn into bags by women from a local community to provide extra means of livelihood for them. 
Beautiful, heavy-duty, and celebrating homegrown artistry—no one bag is alike, a perfect fashion statement to make your everyday wear stand out. With every upcycled tote bag you purchase, you will not only support local art but also contribute to saving the planet and empowering women in our community.
Features:
Made of recycled tarp material
Sturdy enough to carry heavy objects
Water-resistant, perfect for shopping and everyday use
Available in various one-of-a-kind styles 
BUY ONE, DONATE BOOKS TO JUAN! A part of your purchase will go to book donations to children from the disadvantaged communities in the Philippines in support of CANVAS' One Million Books for One Million Filipino Children Campaign.