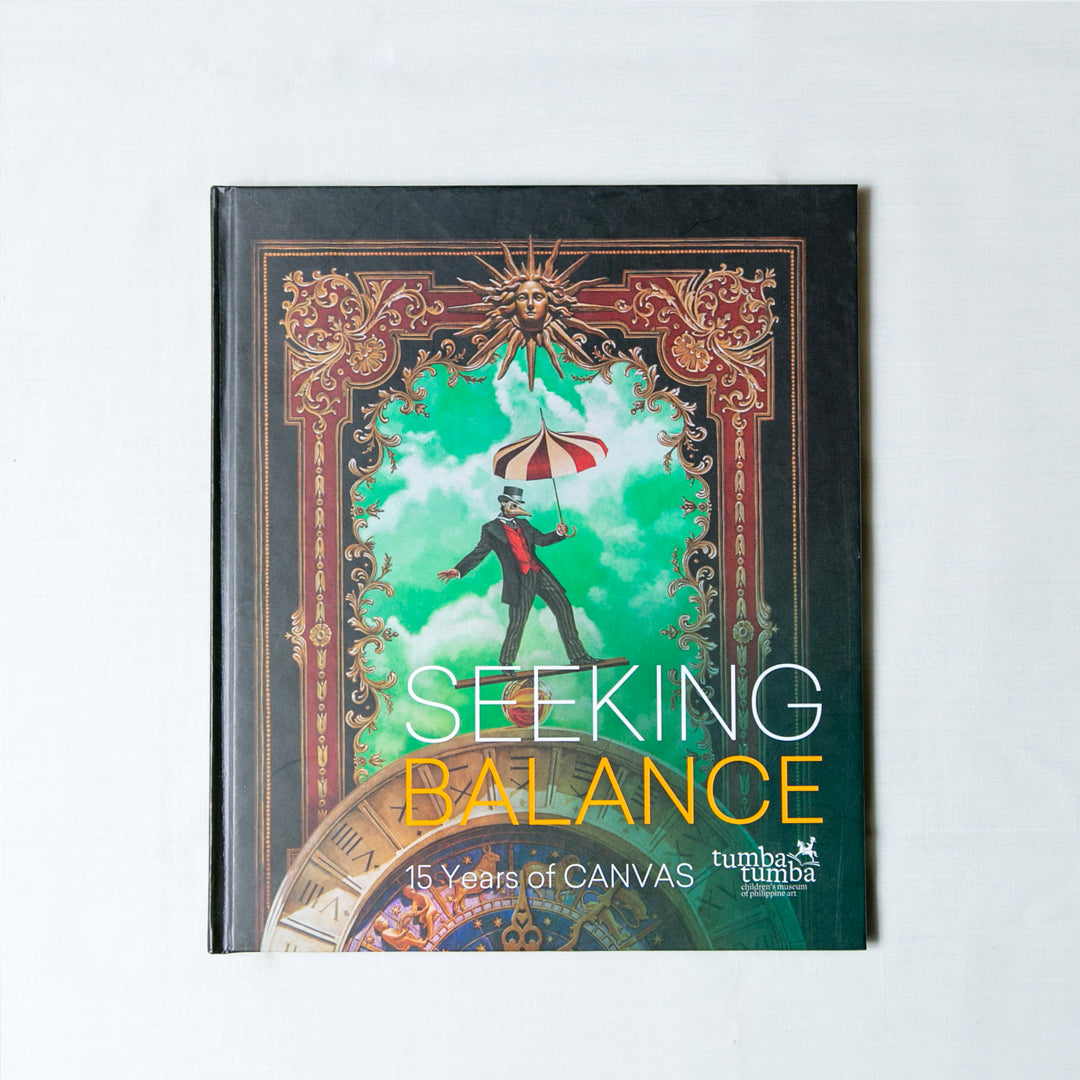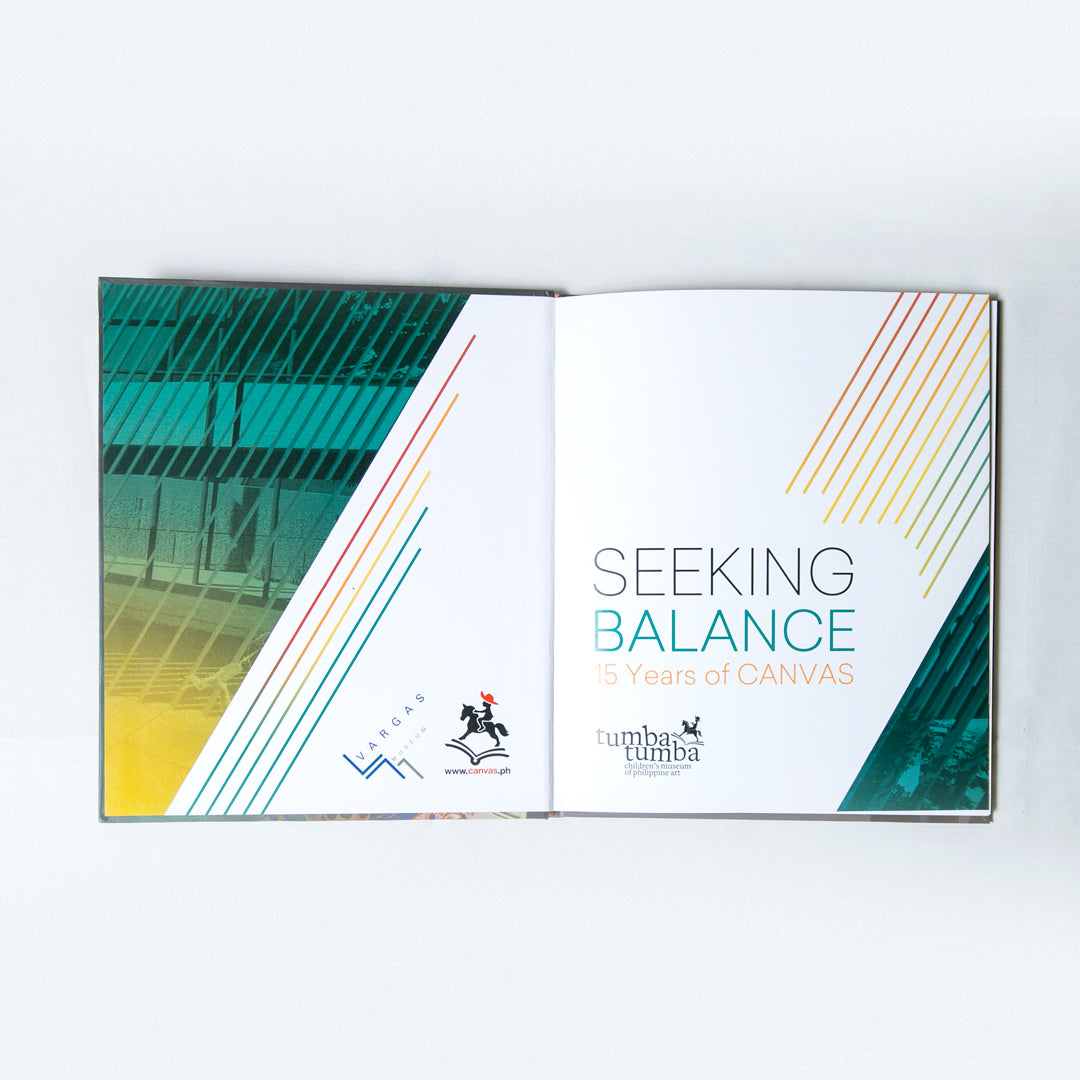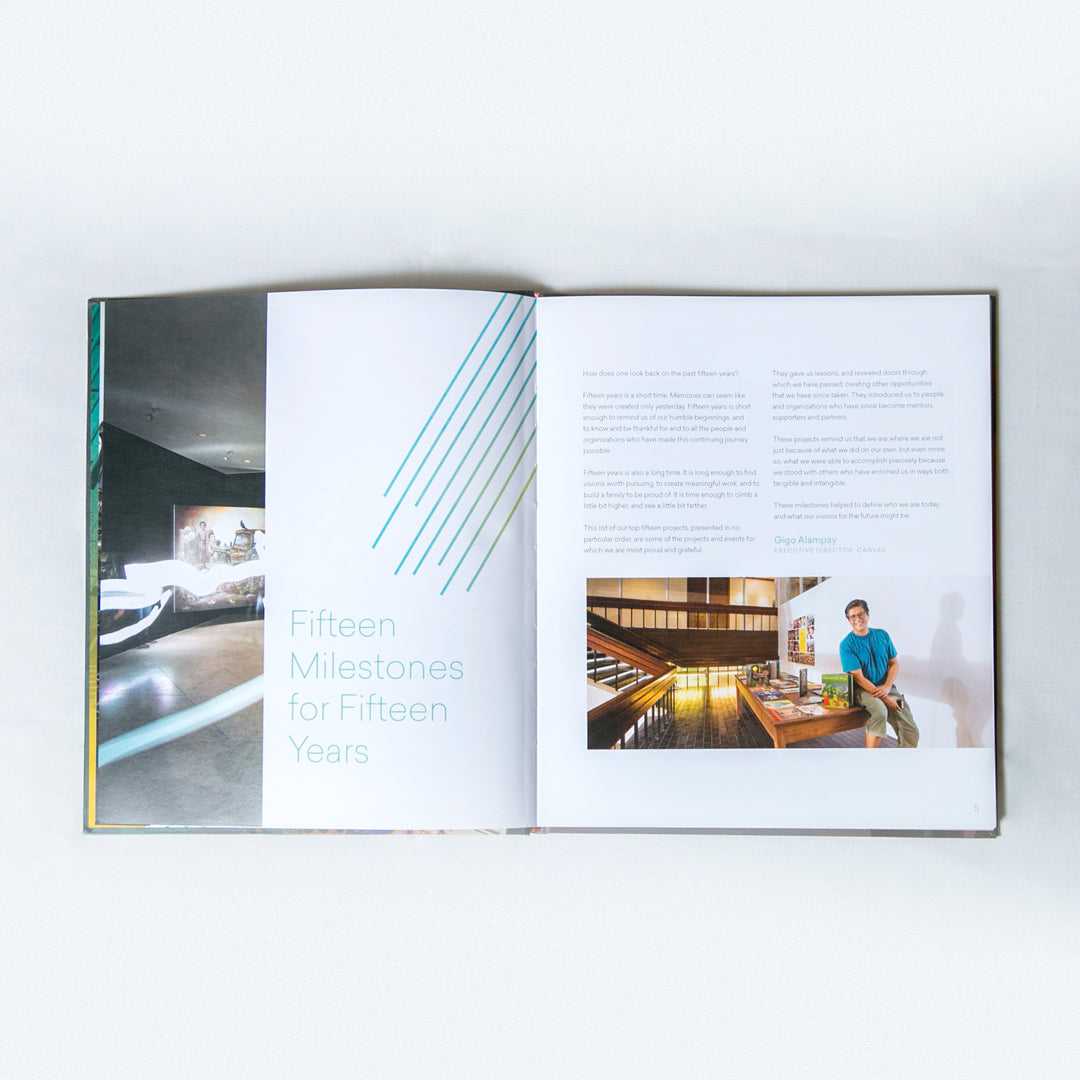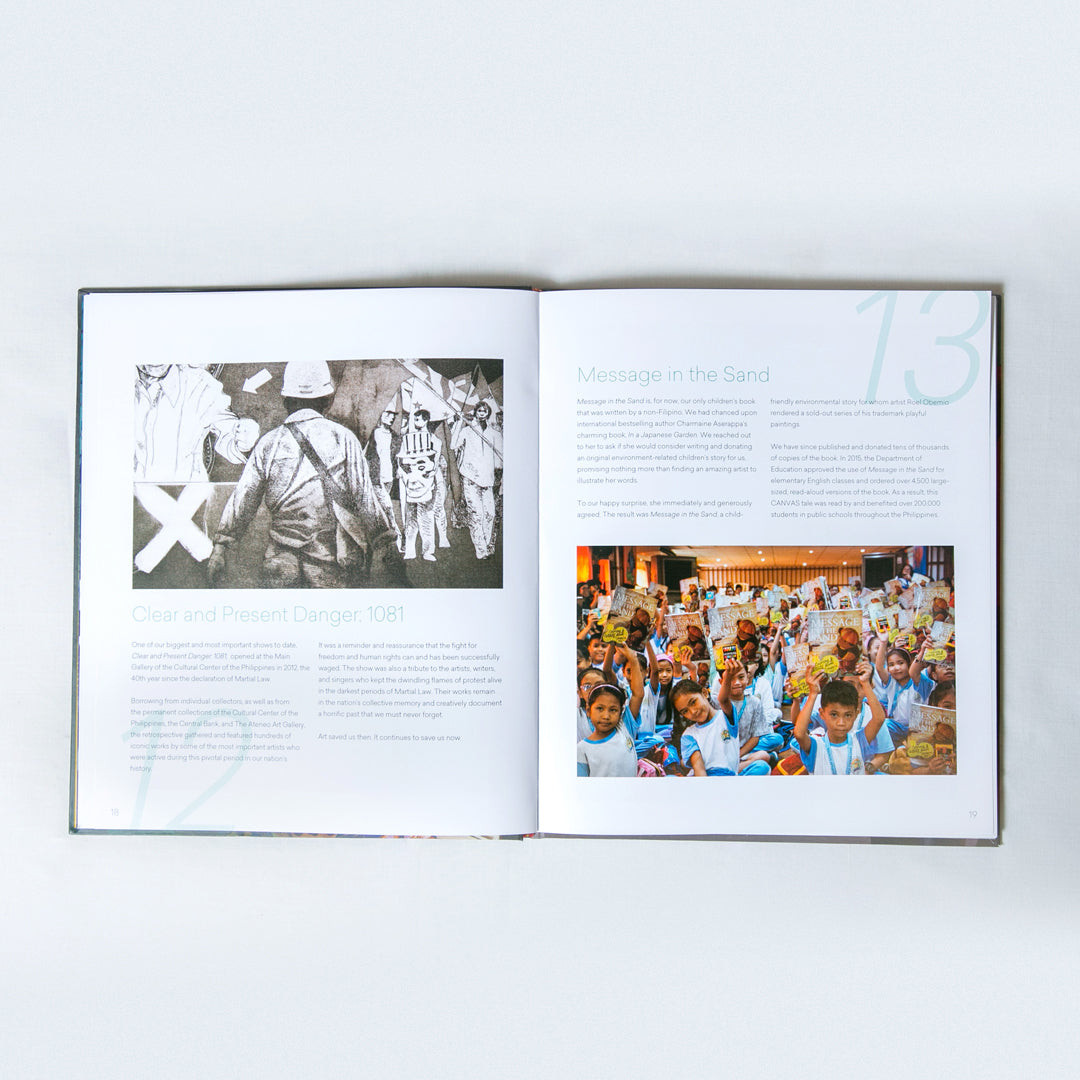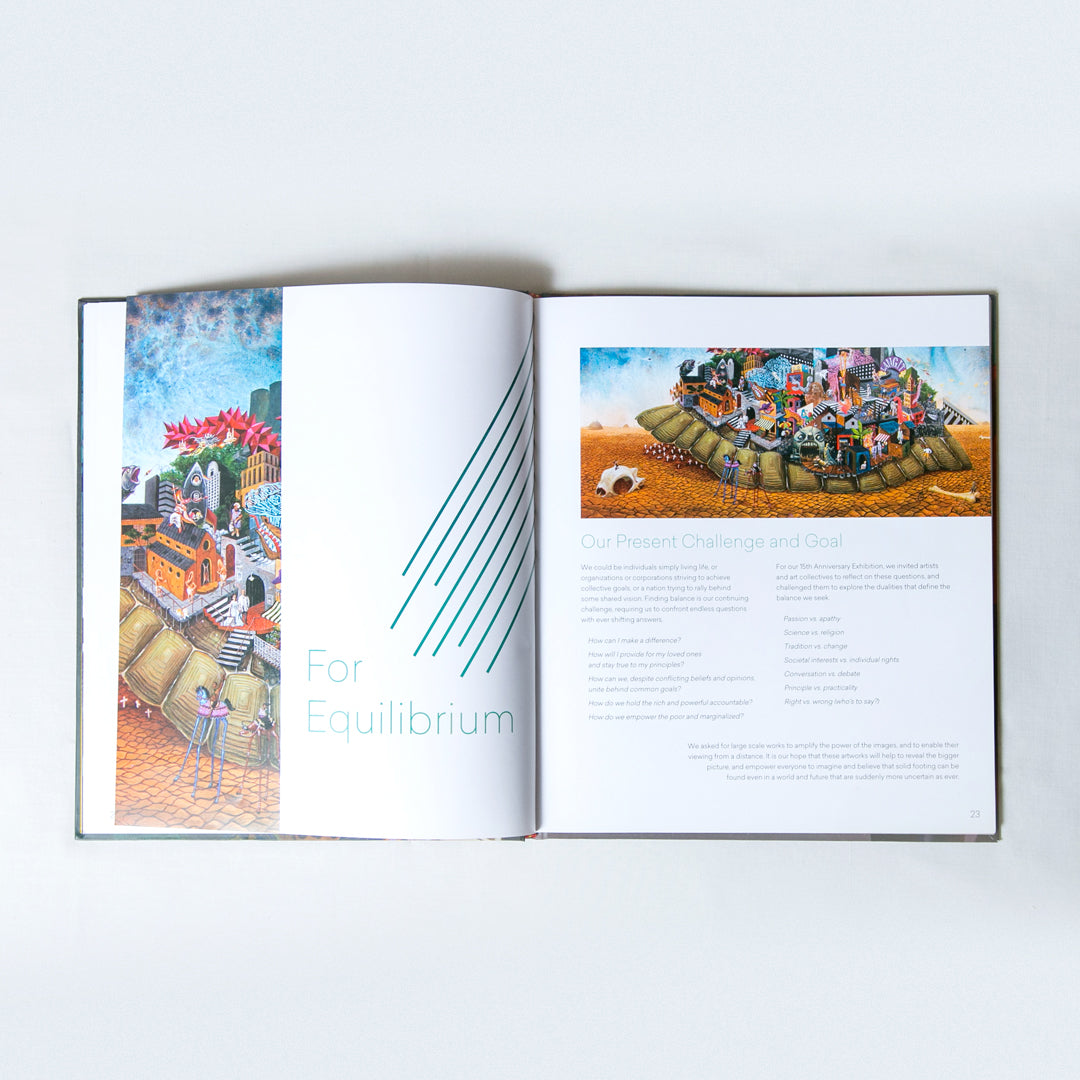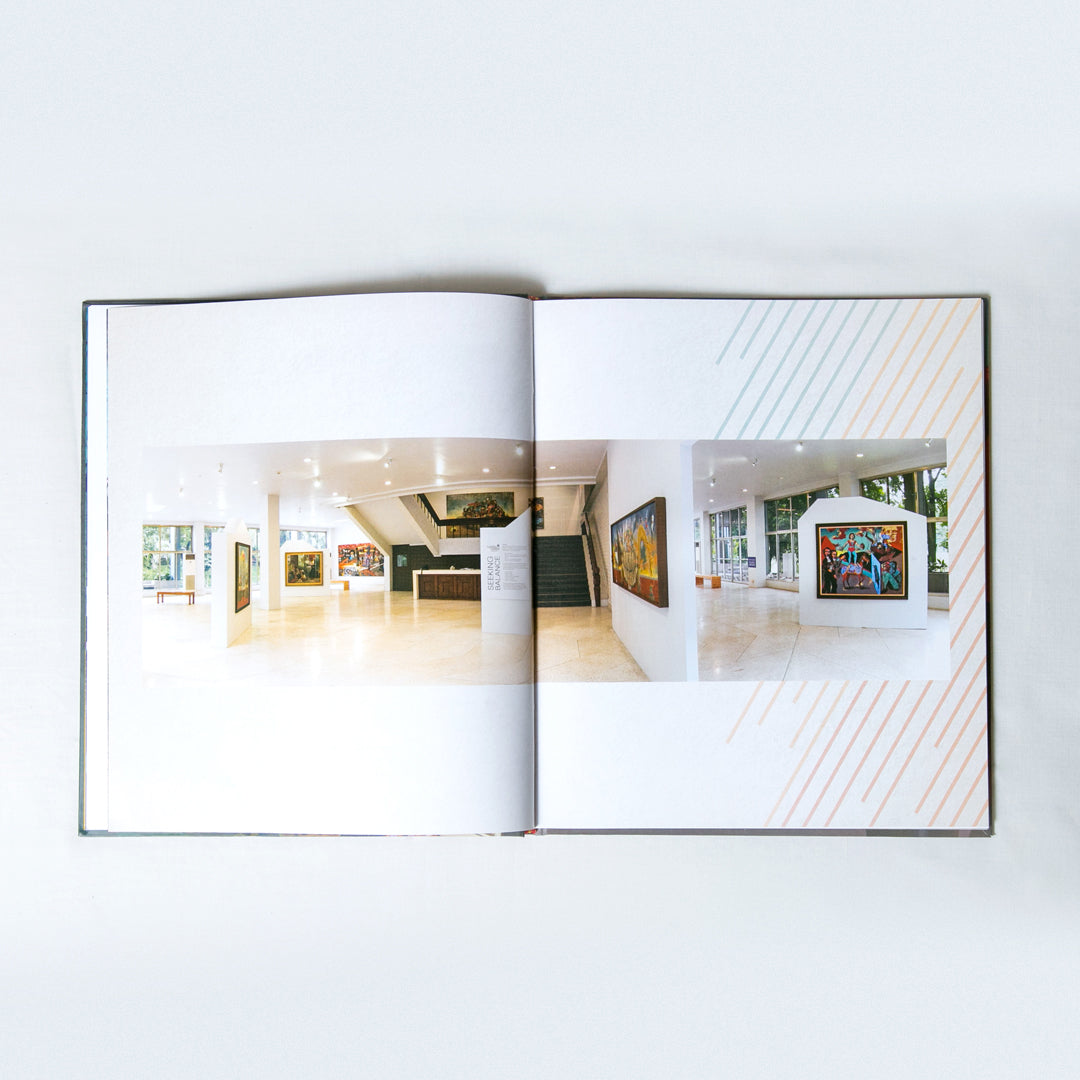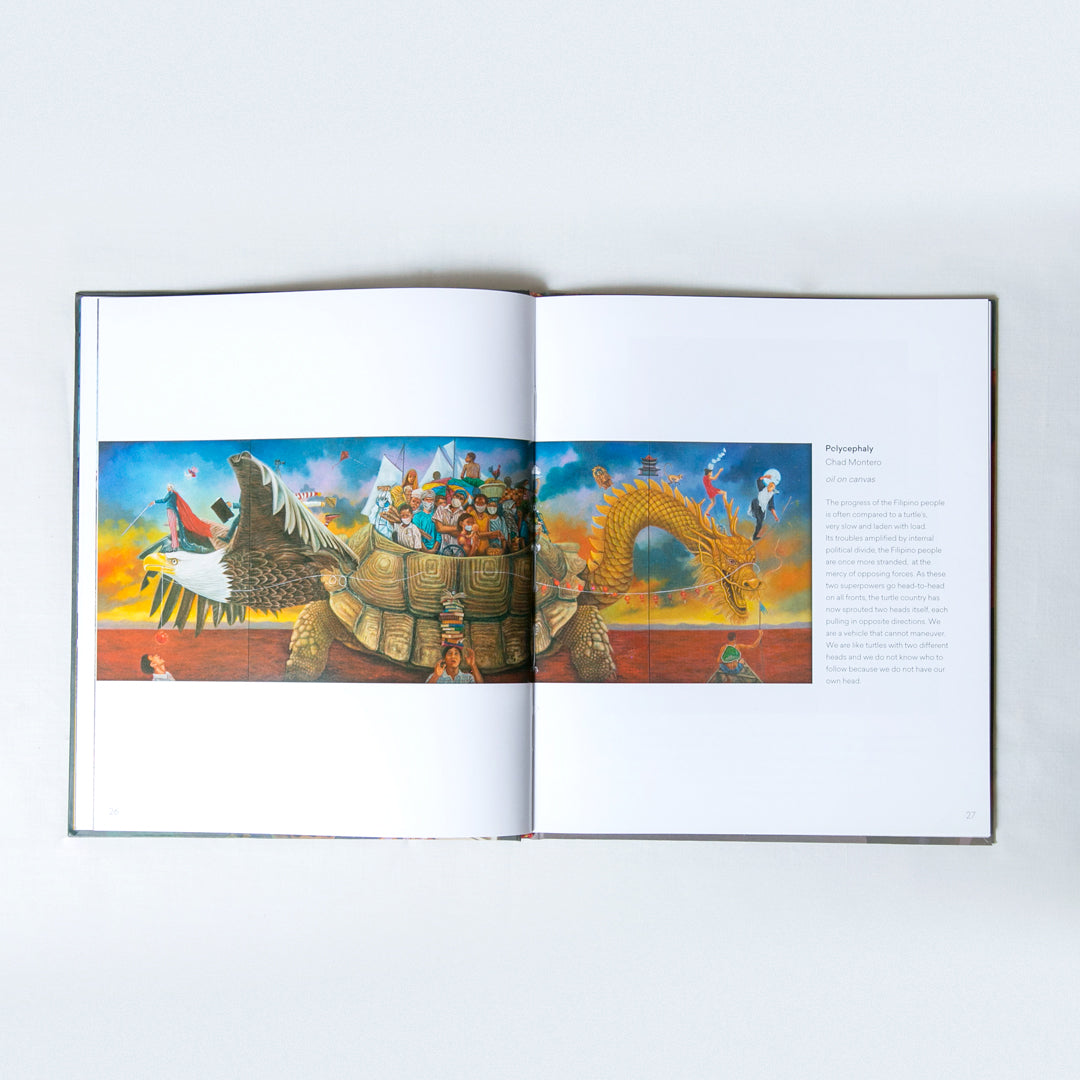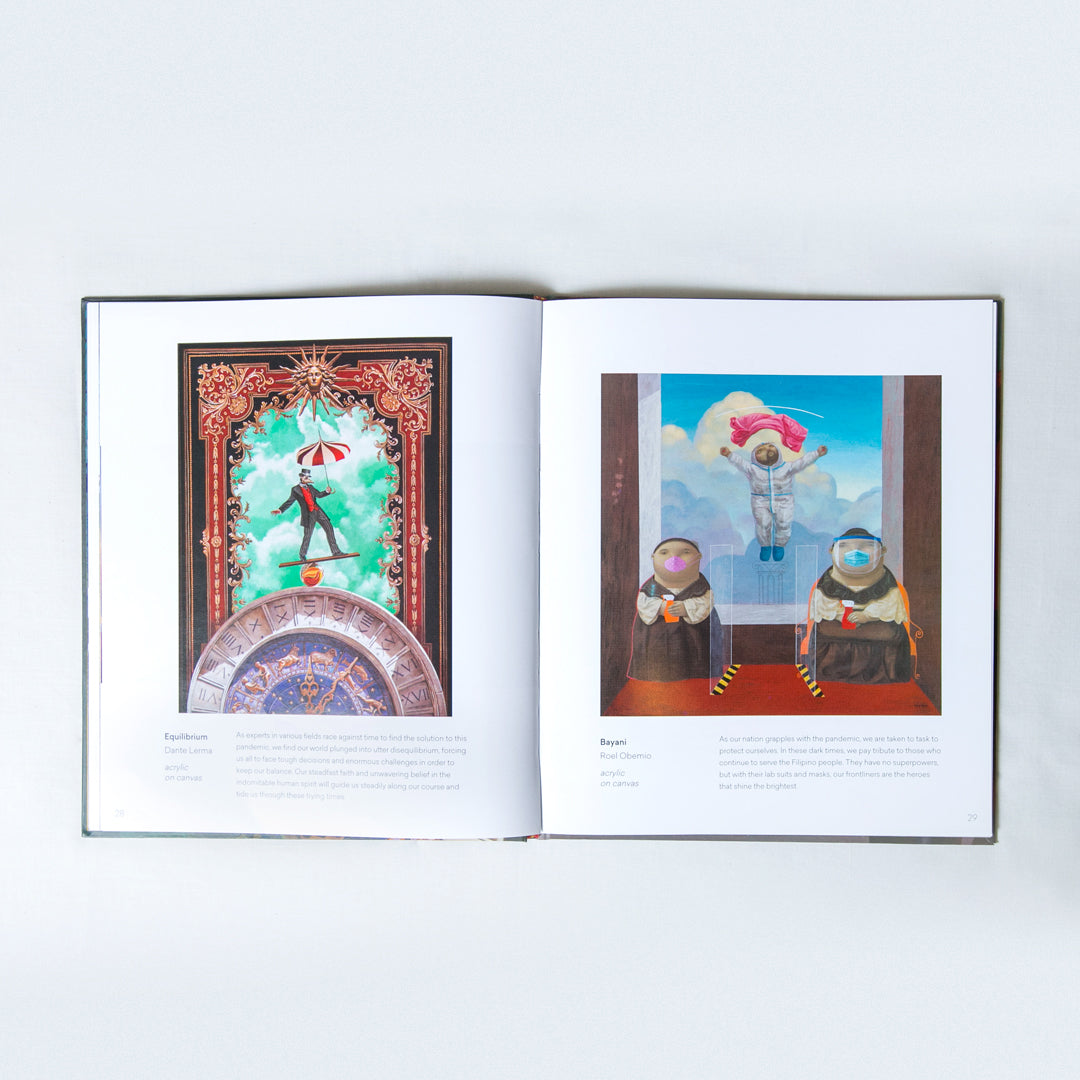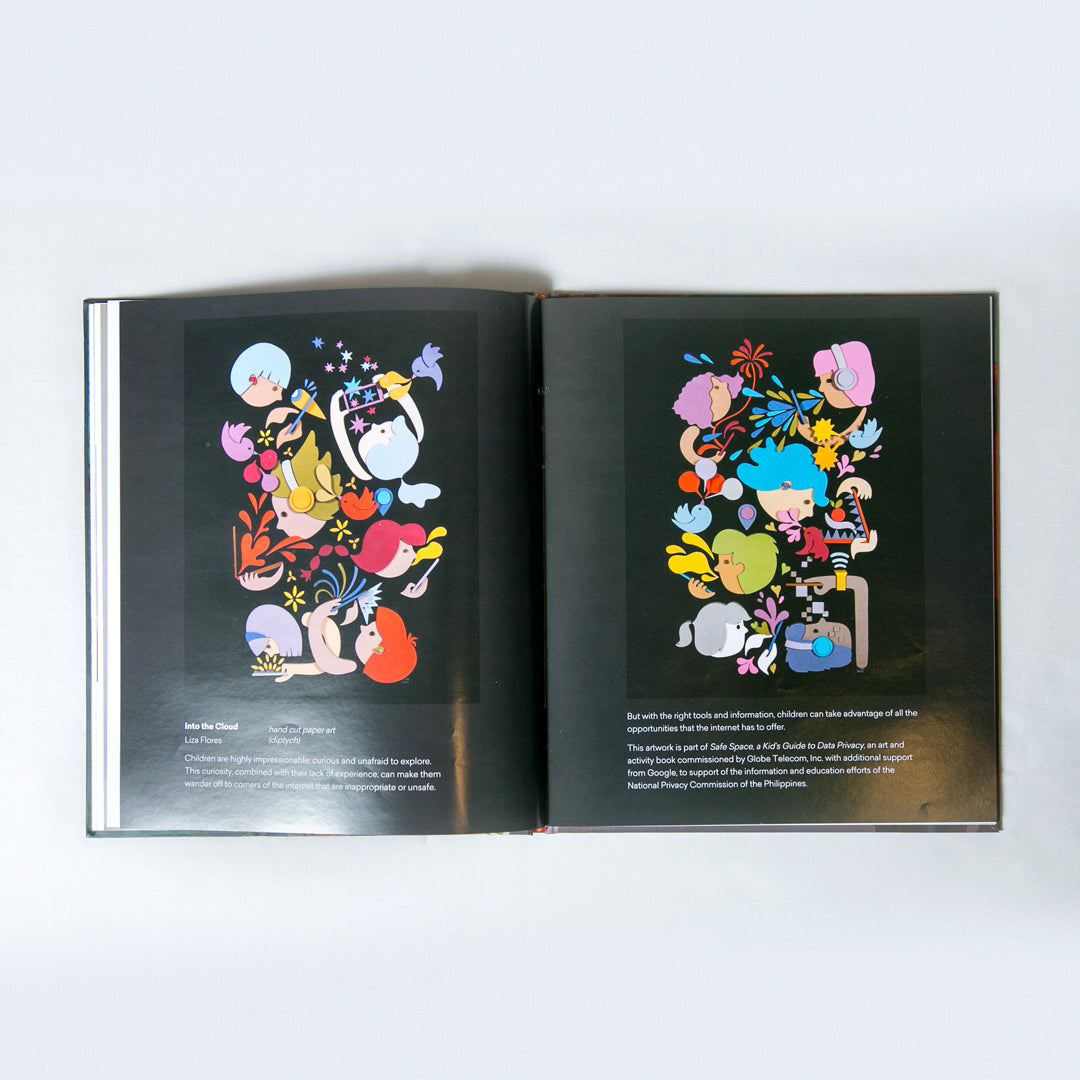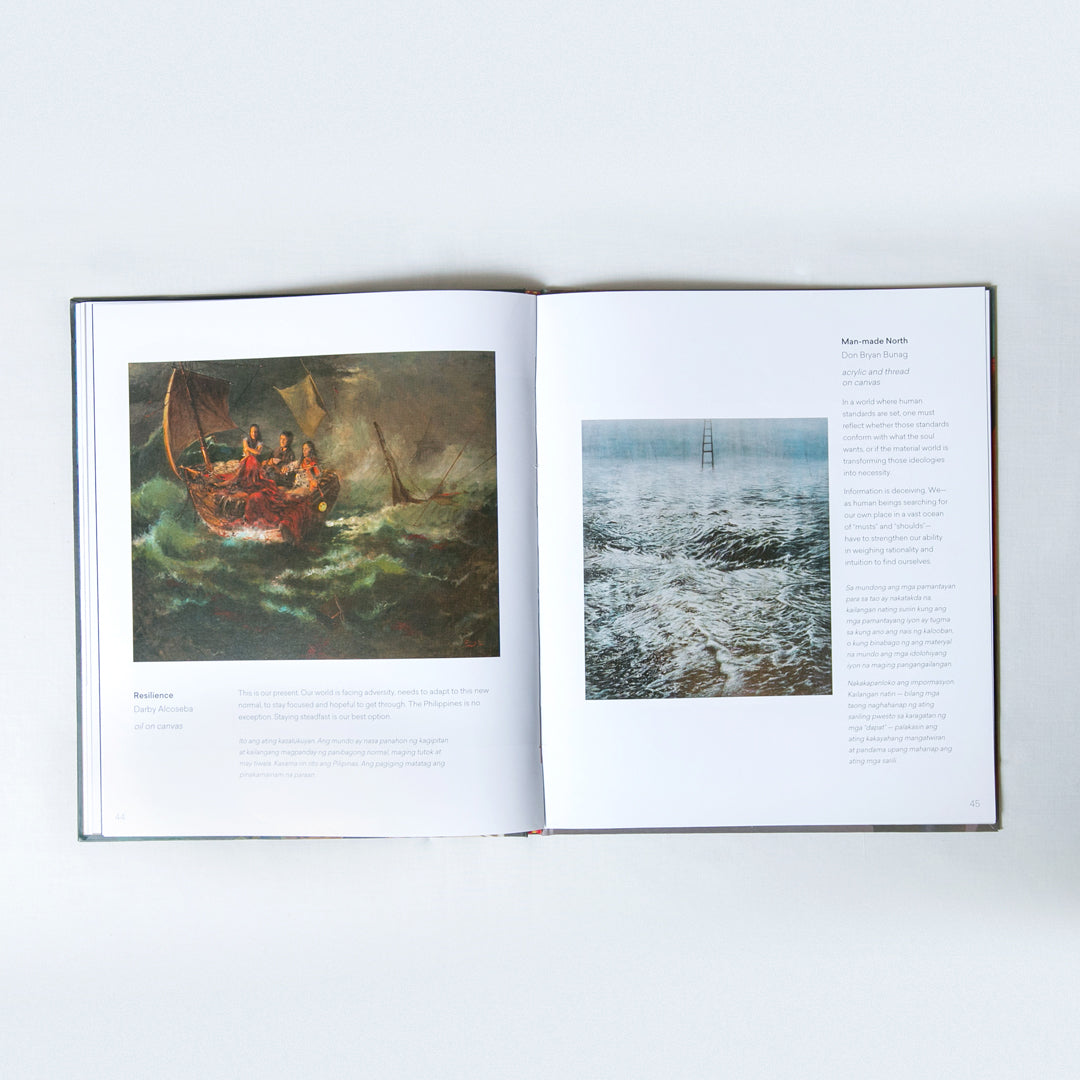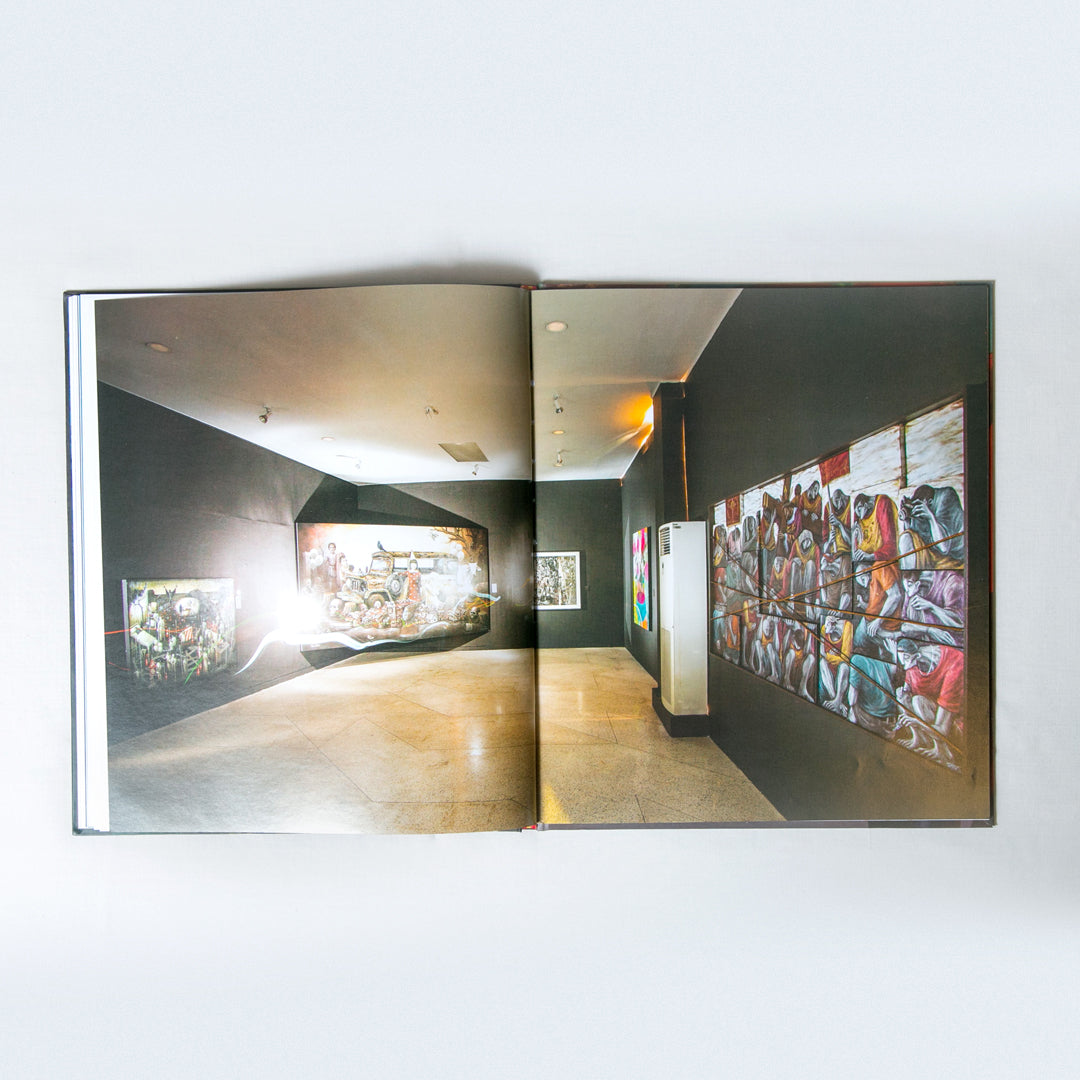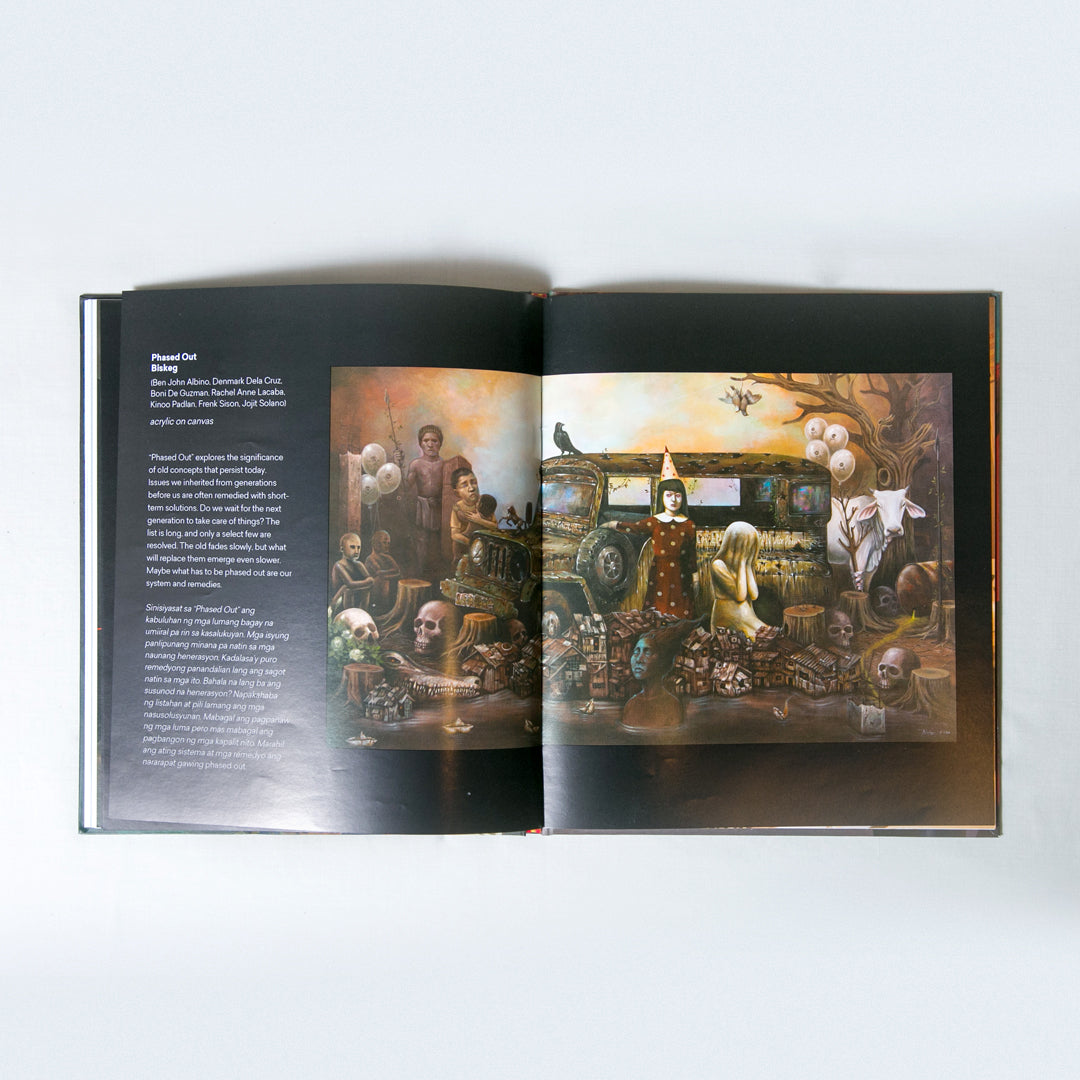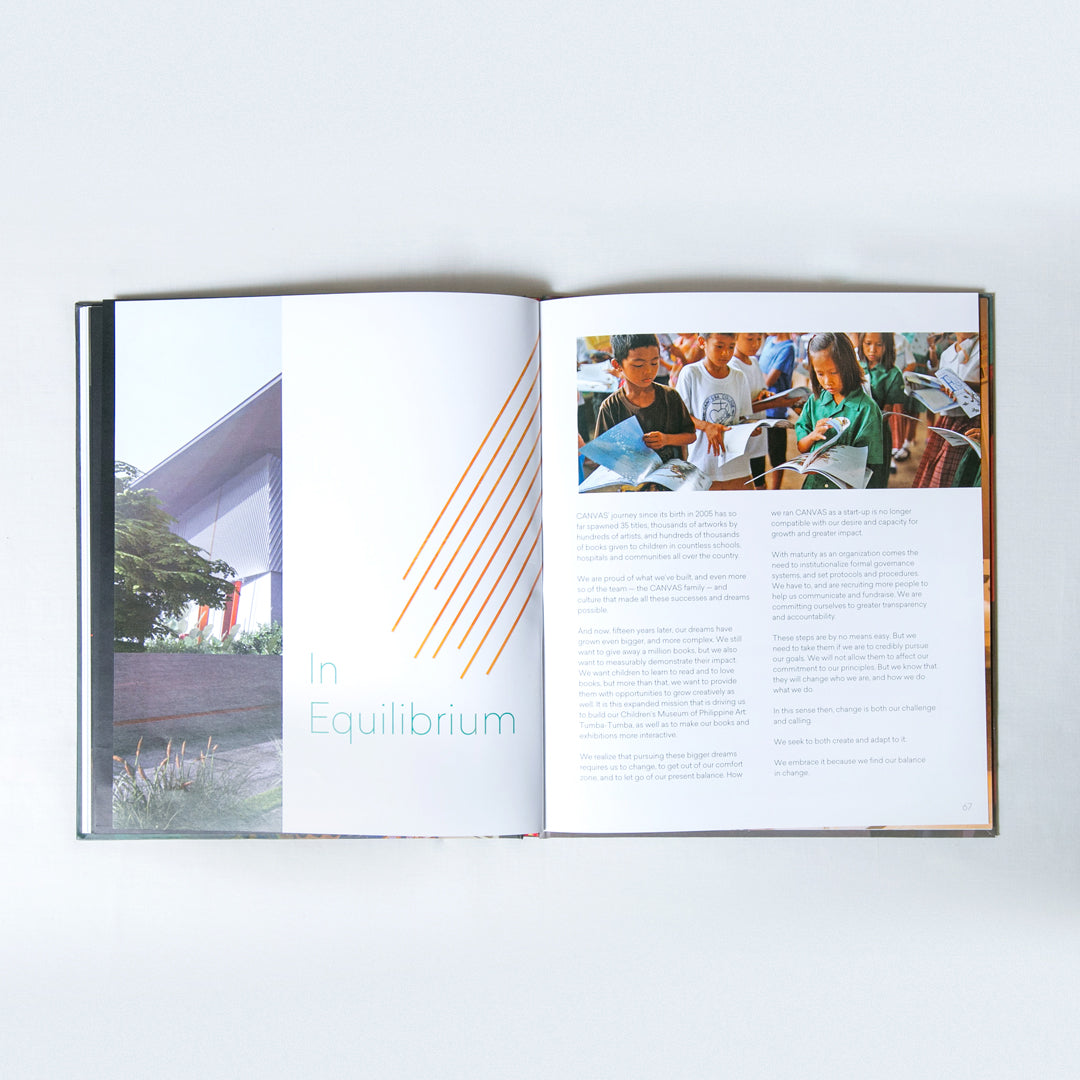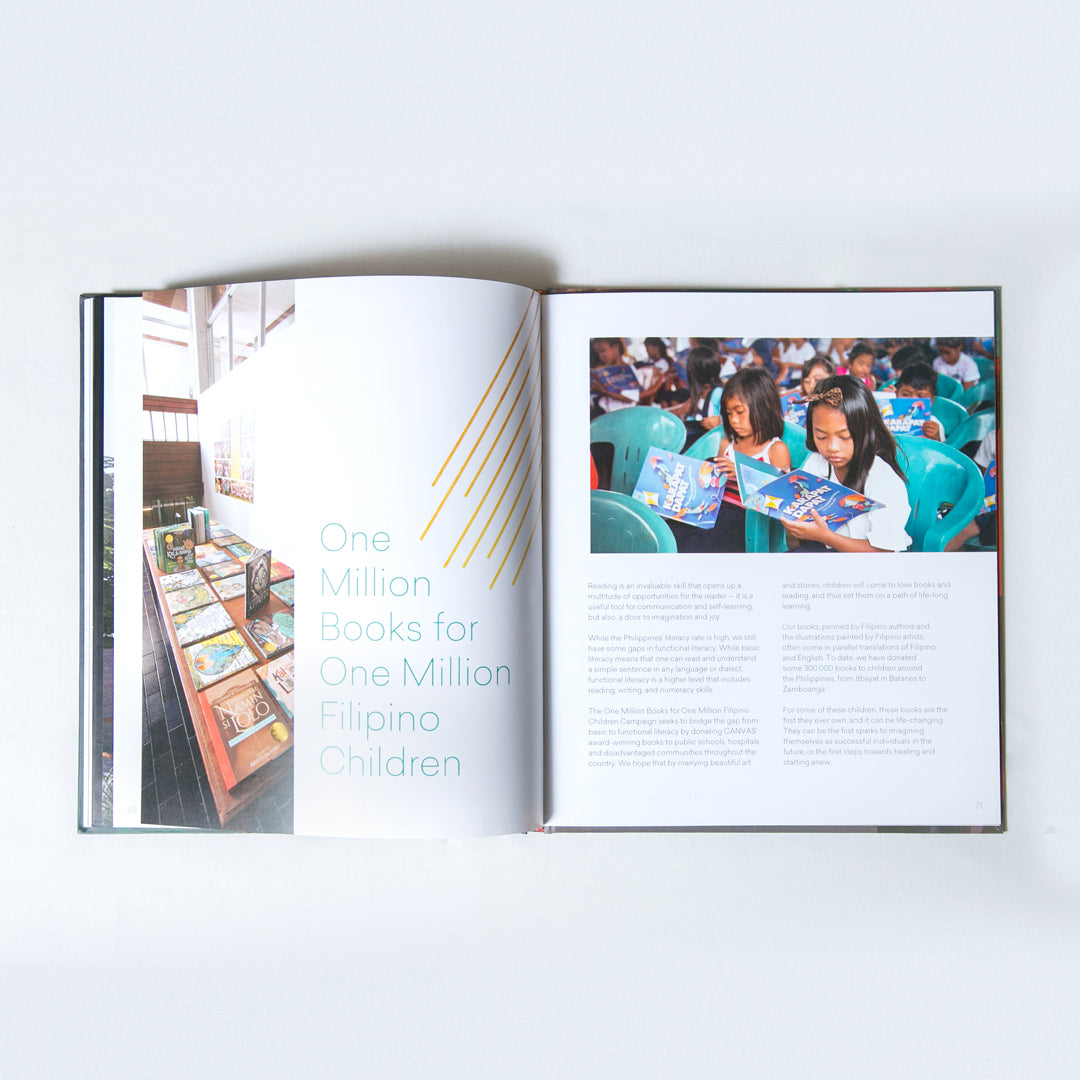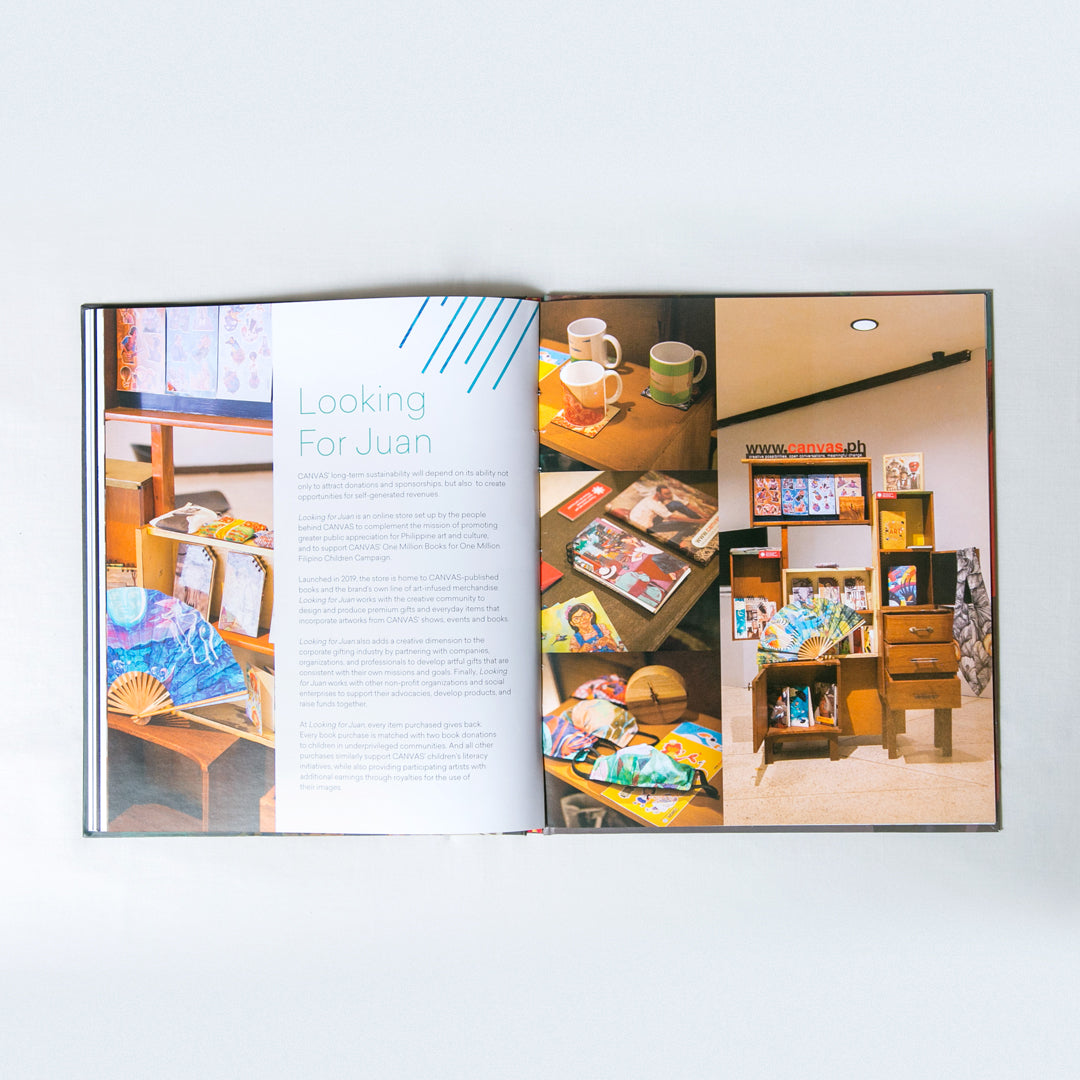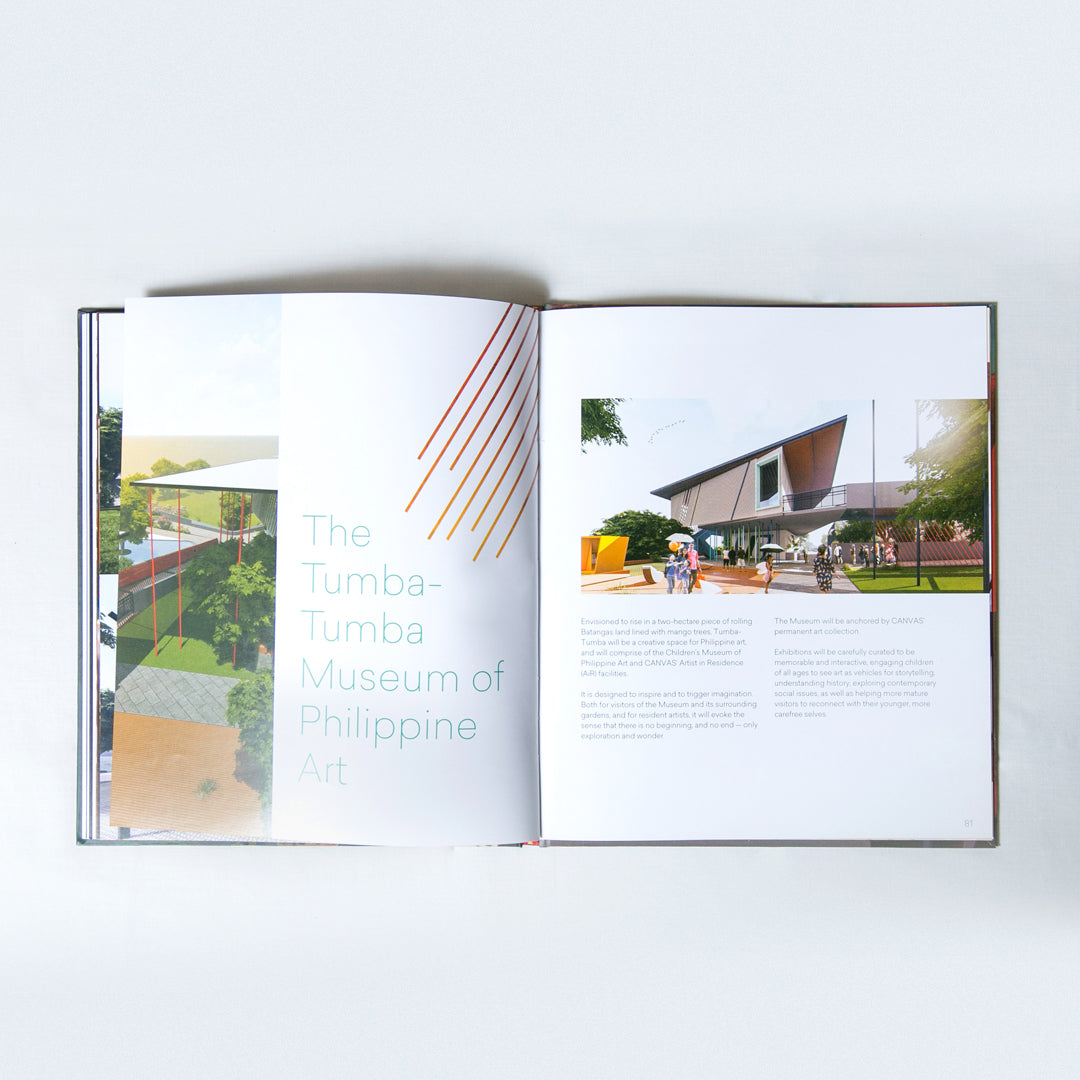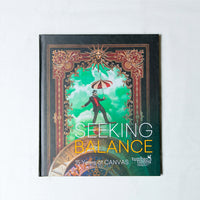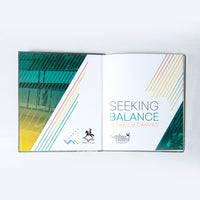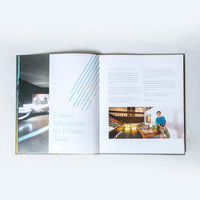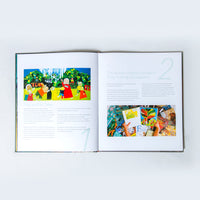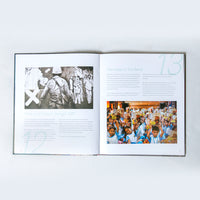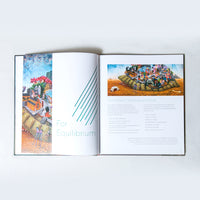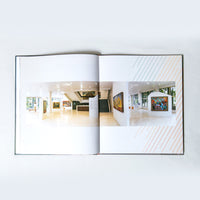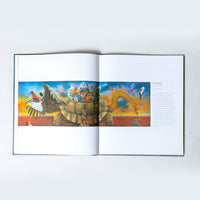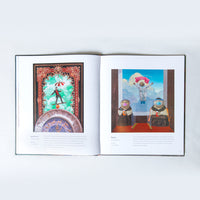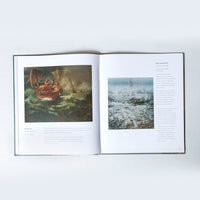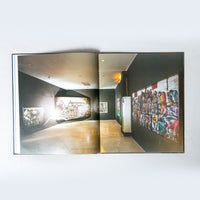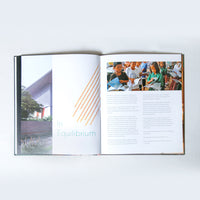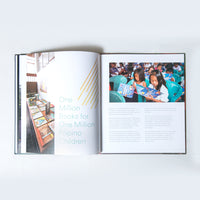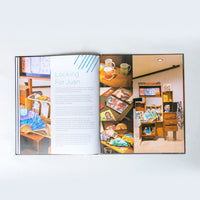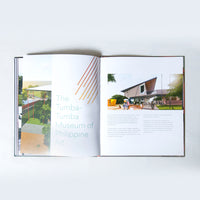 A catalogue of the exhibition, "Seeking Balance: A Tumba-tumba Proof-of-Concept Museum Show."
Seeking Balance looks back at 15 years of CANVAS as an organization by reflecting on 15 of its most important and memorable milestones—from the publication of Elias and His Trees, its first book that started it all, to the dream of putting up a children's museum of Philippine art that it will name the Tumba-tumba Museum.
Held at the Vargas Museum last September 3 to October 3, 2020, the show was also held online via CANVAS' websites and social media pages. The challenge, the art and words in the catalogue will tell, is to find the balance between issues and values important to us as people: passion vs. apathy, tradition vs. change, or conflicting beliefs vs. common goals.
It is our hope that the artworks catalogued in Seeking Balance will help reveal the bigger picture, and empower everyone to imagine and believe that solid footing can be found even in a world and future that are suddenly more uncertain as ever.
BUY ONE, DONATE BOOKS TO JUAN! A part of your purchase goes to book donations to children from the disadvantaged communities in the Philippines in support of CANVAS' One Million Books for One Million Filipino Children Campaign.