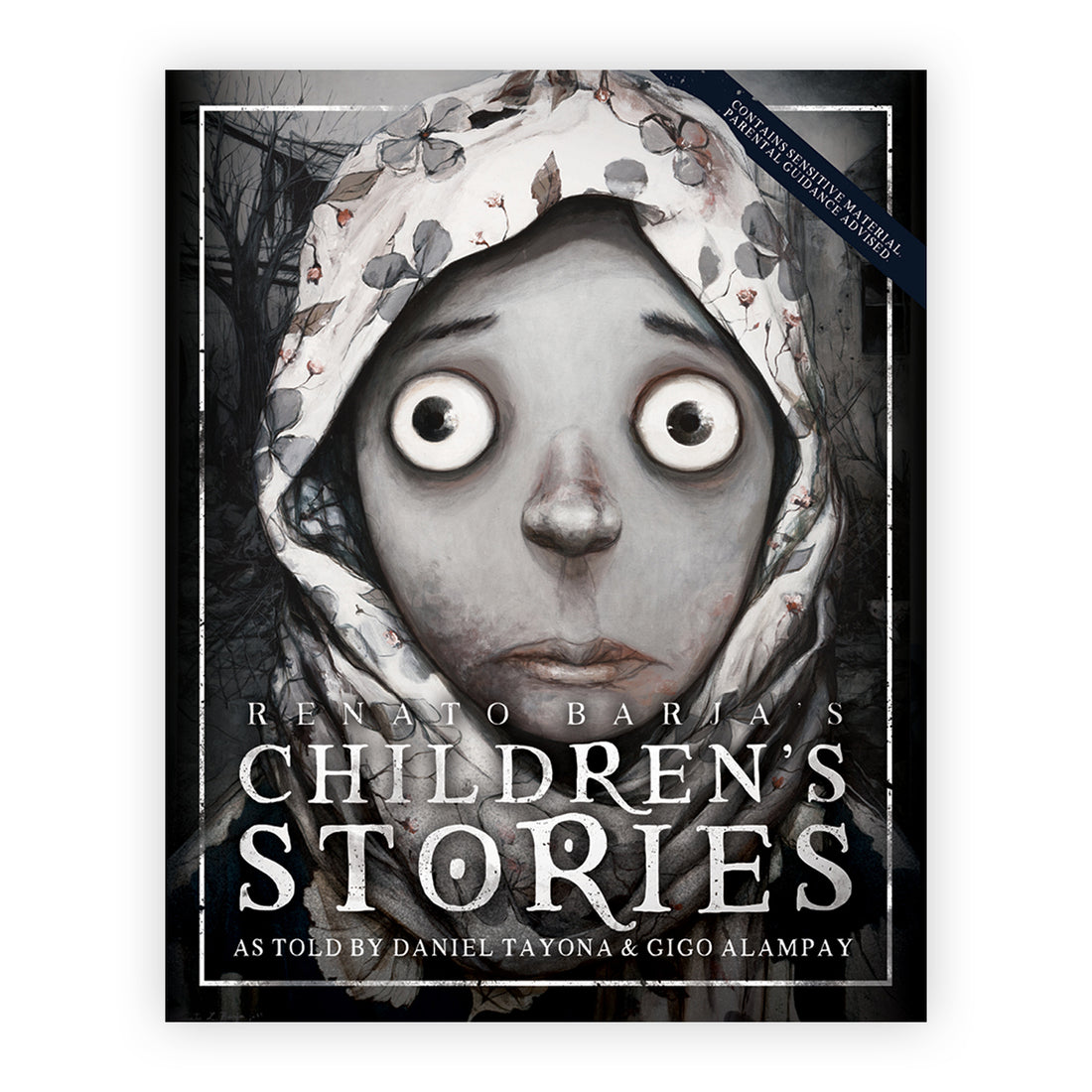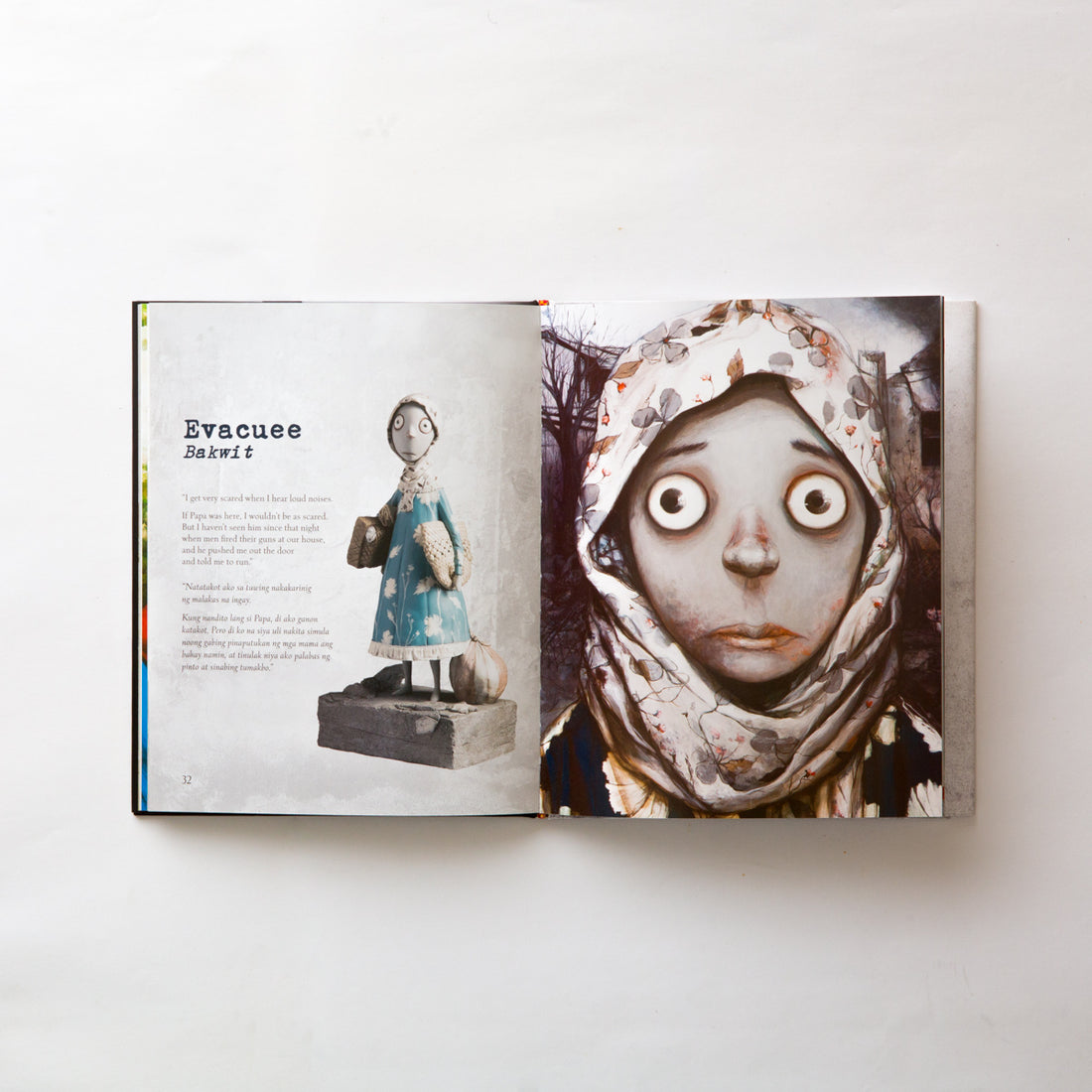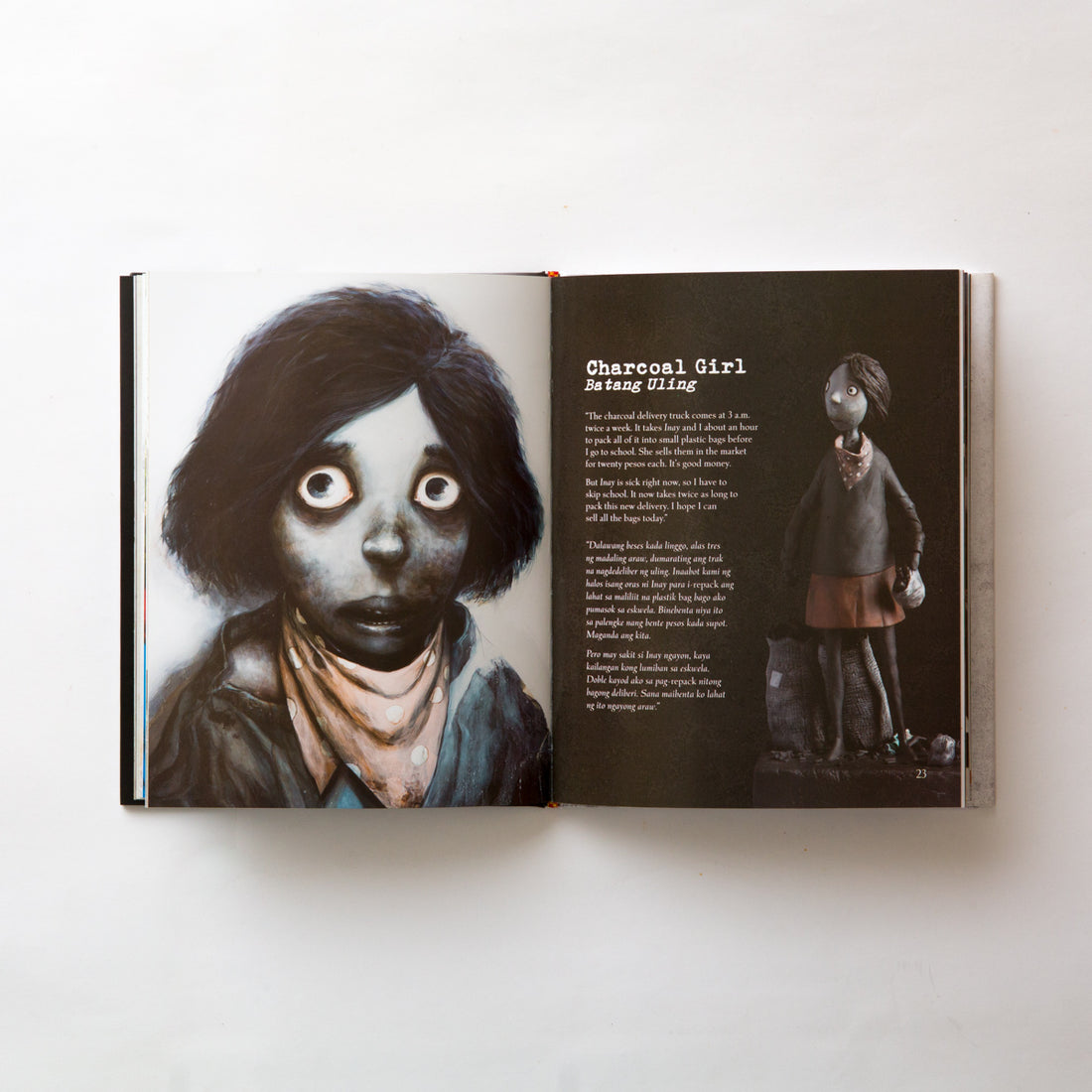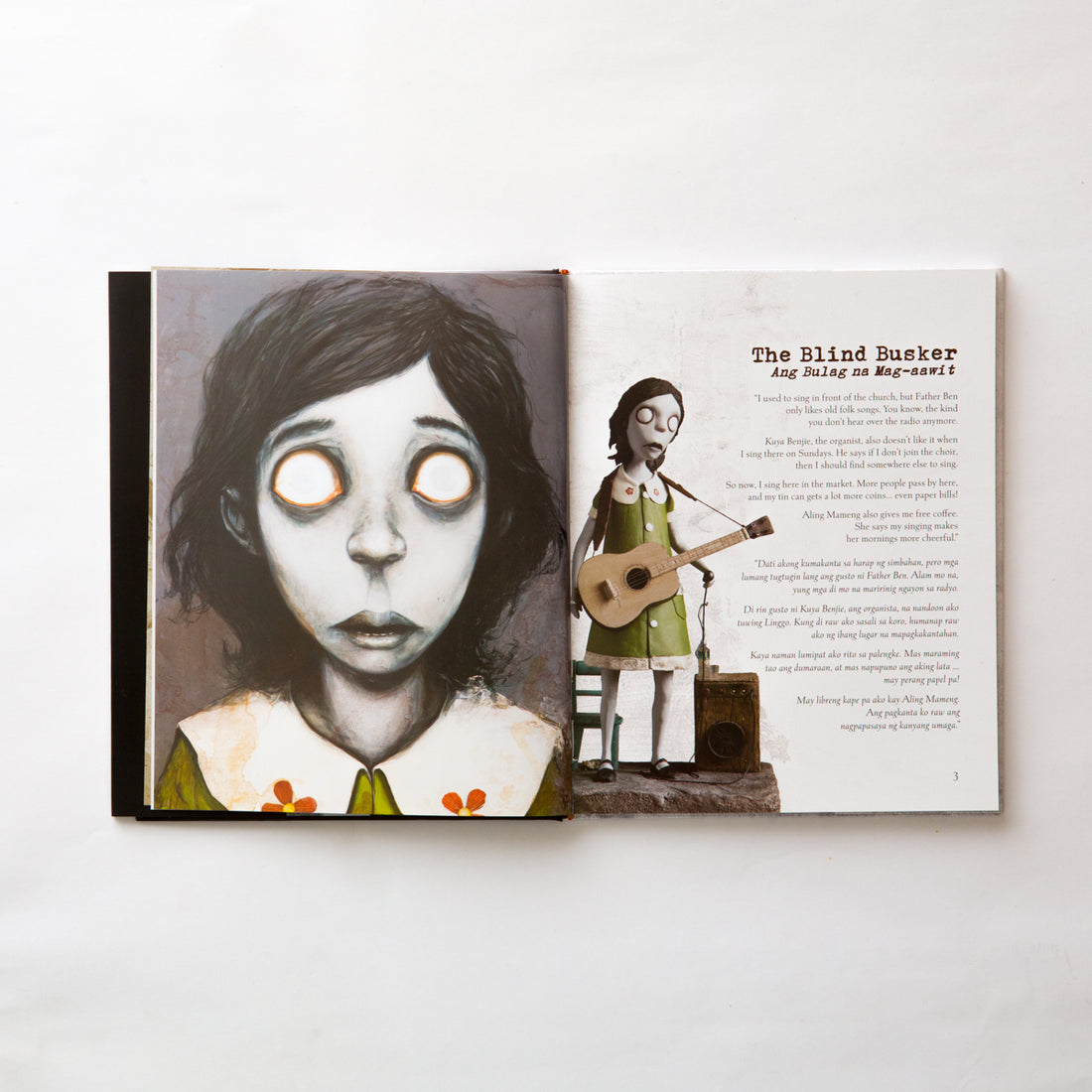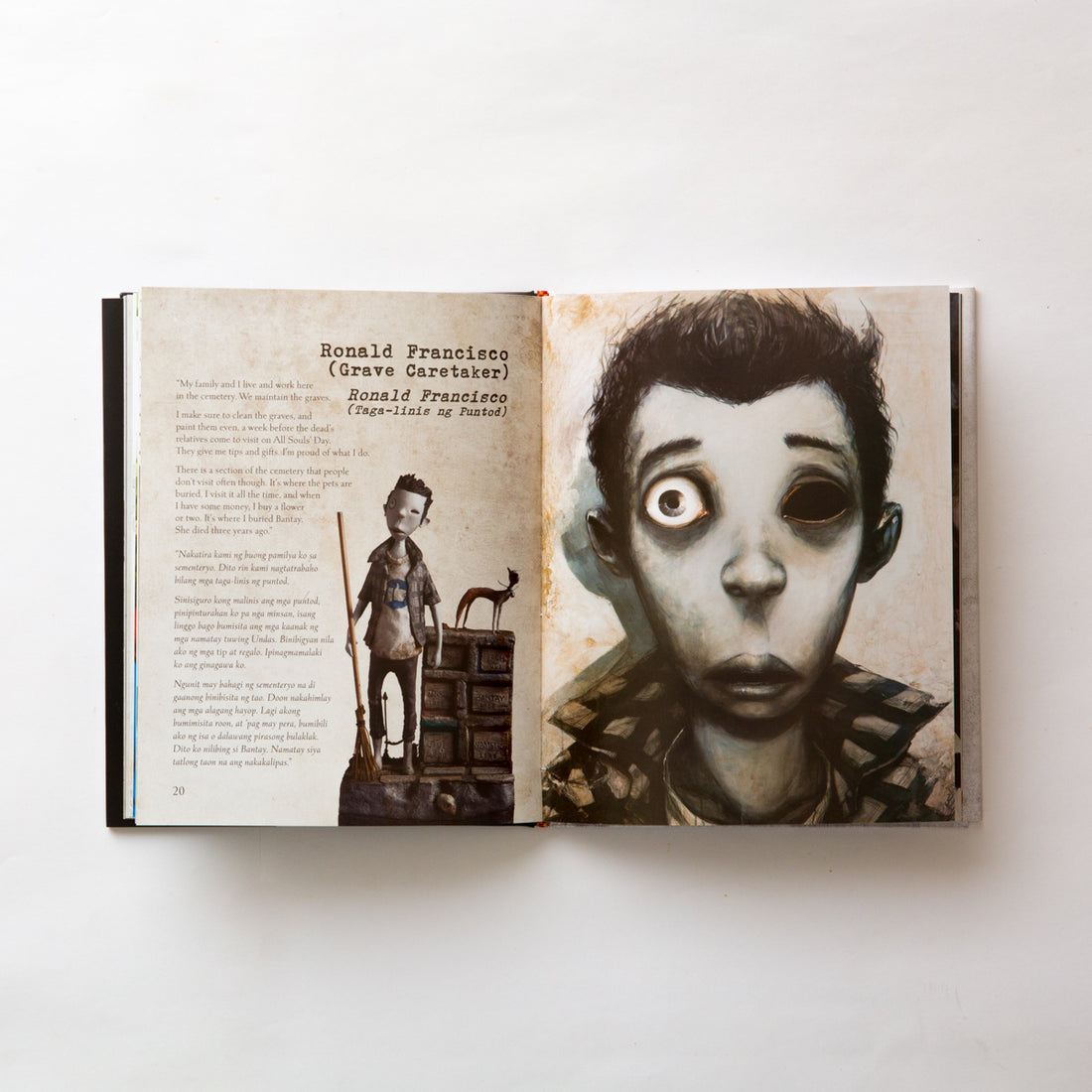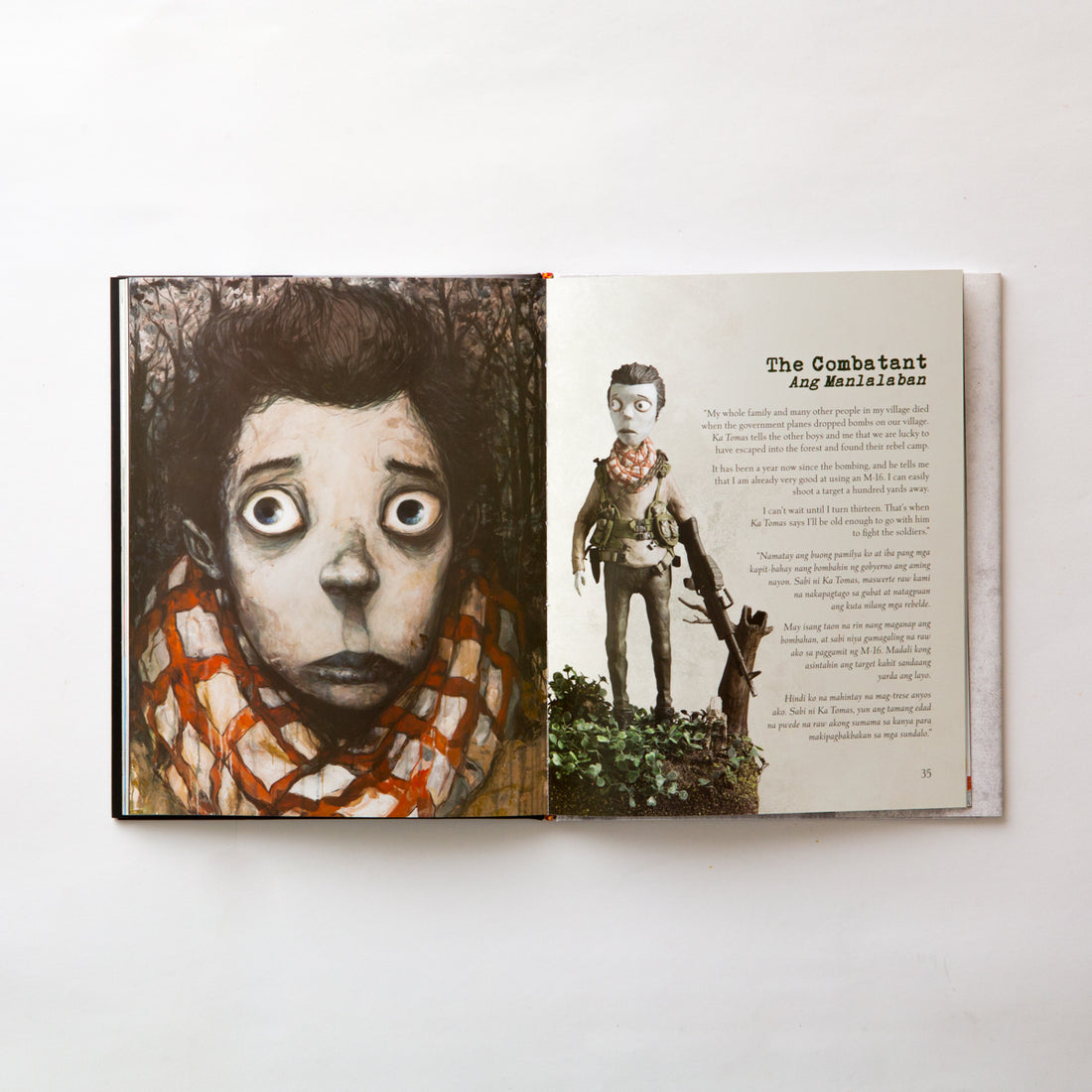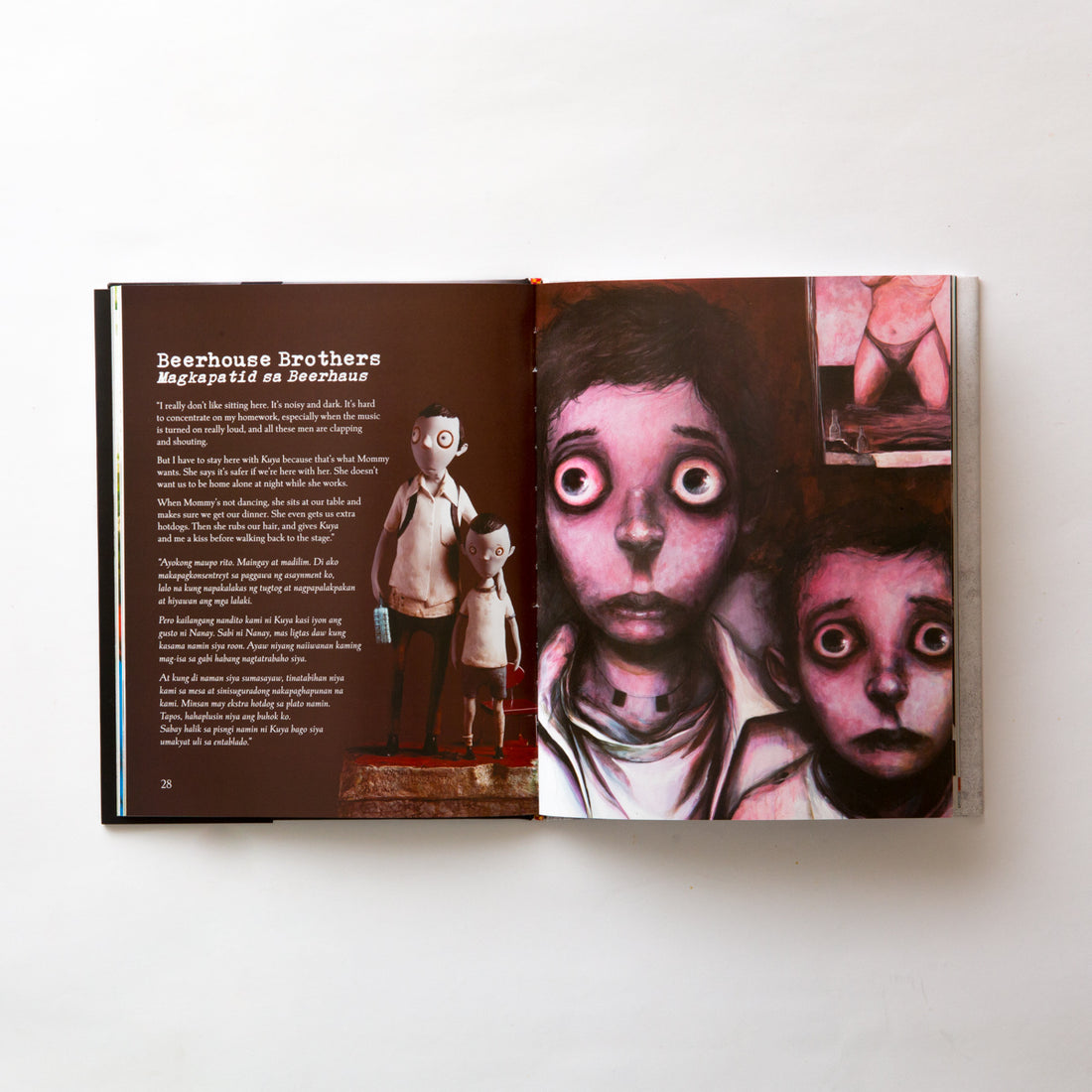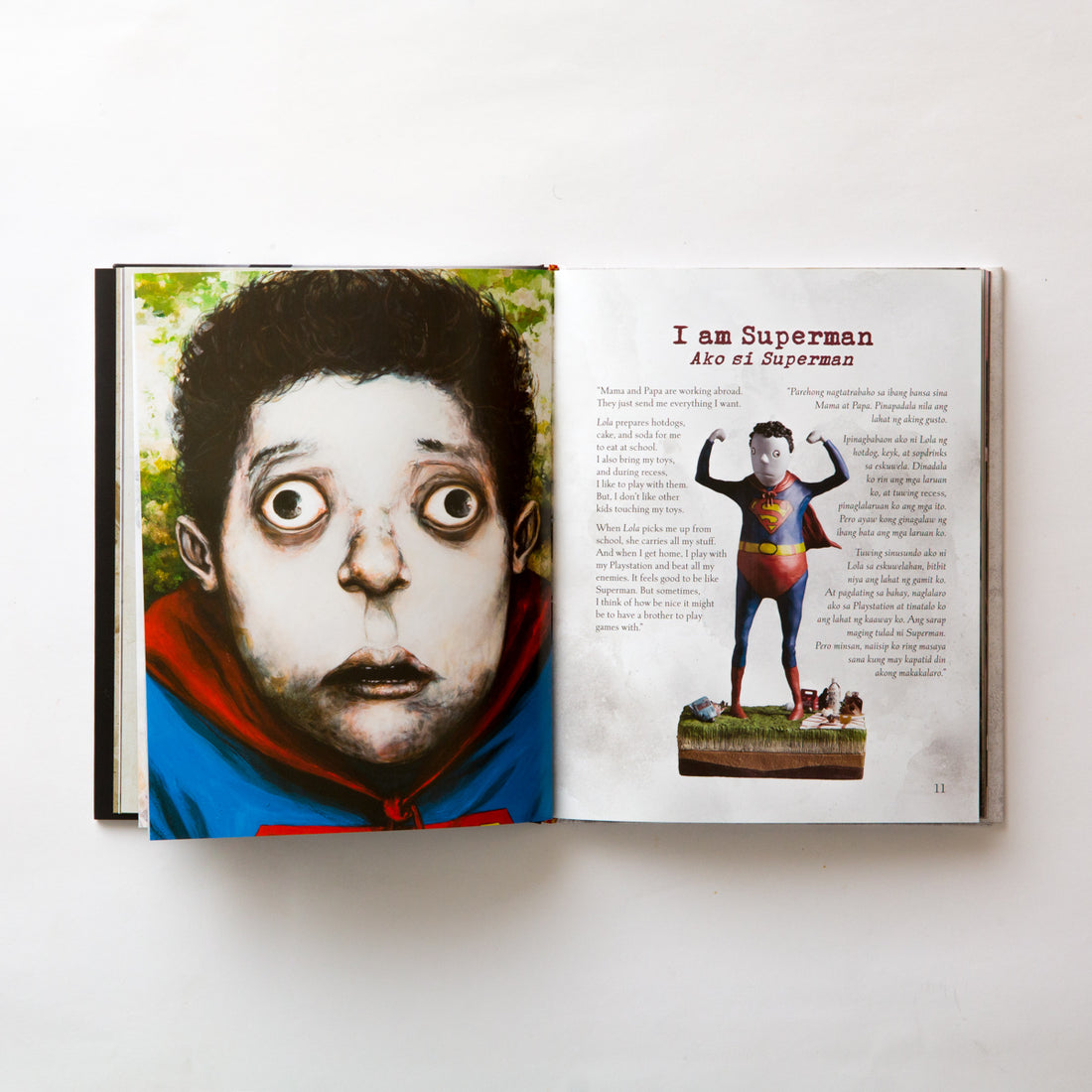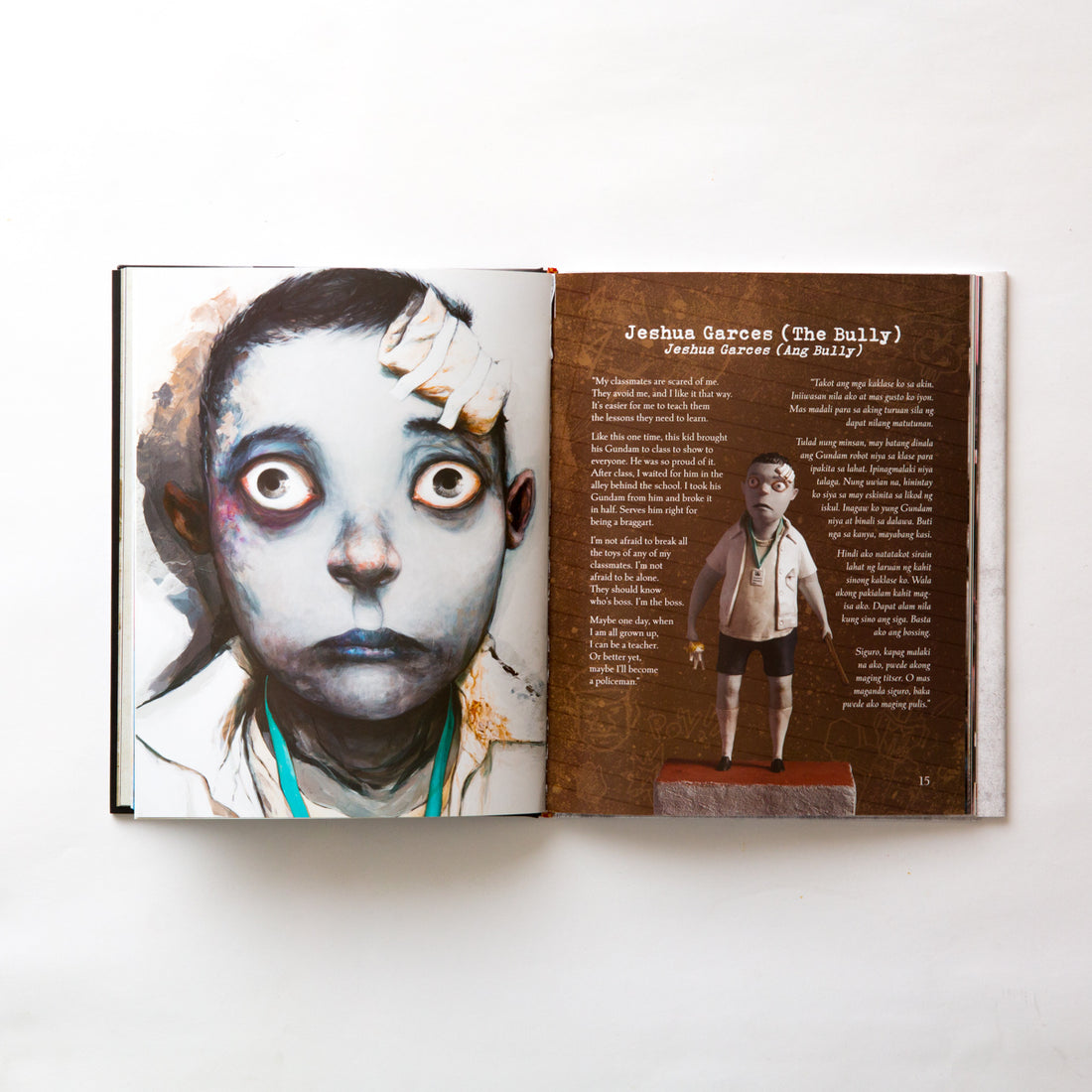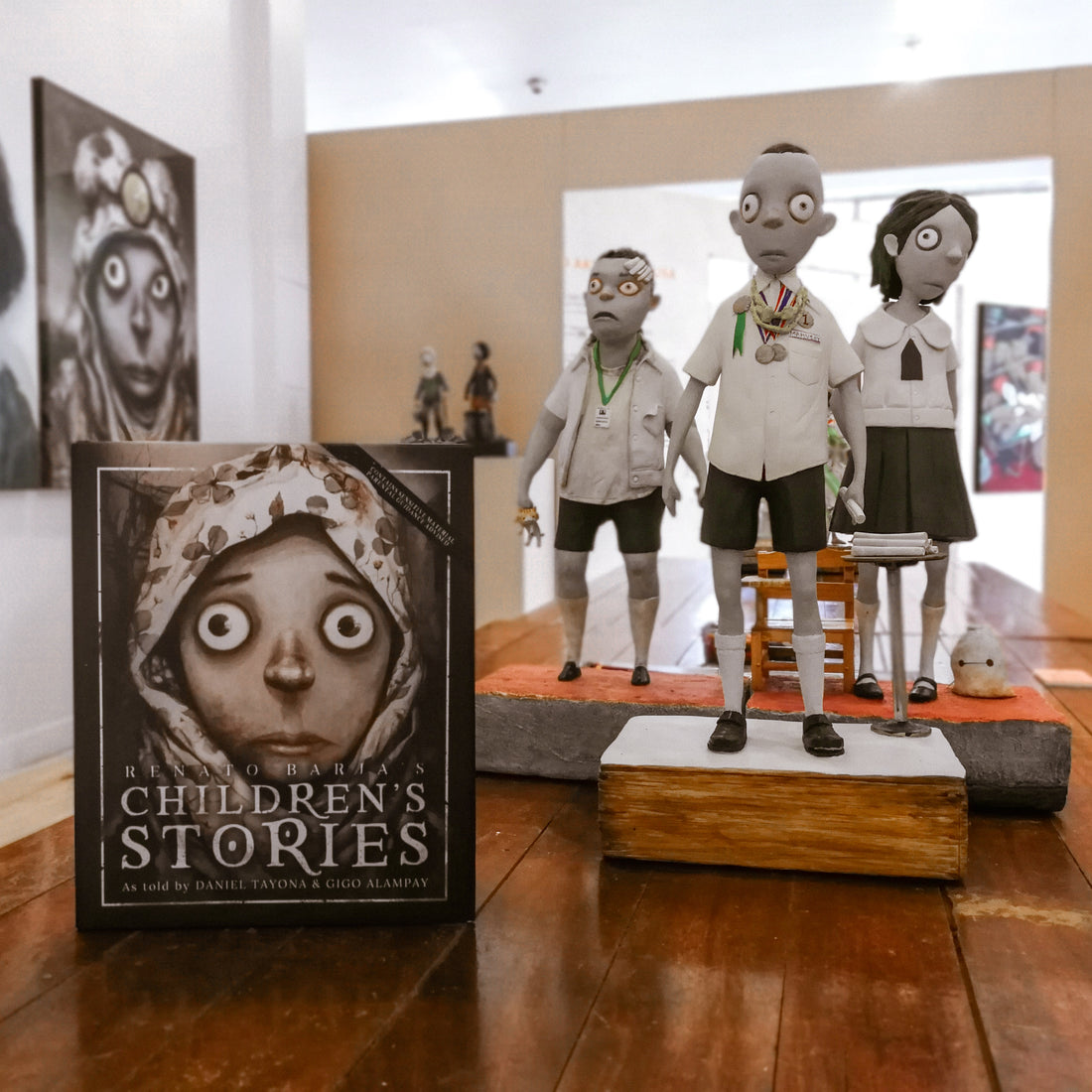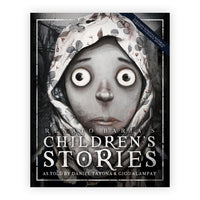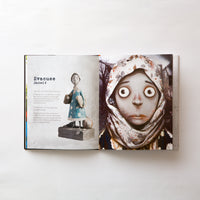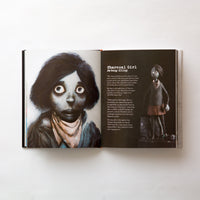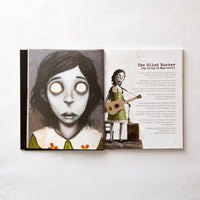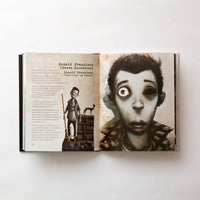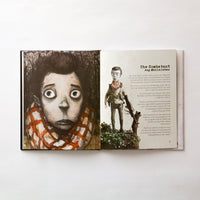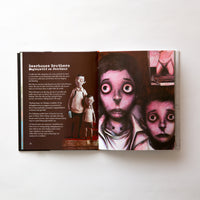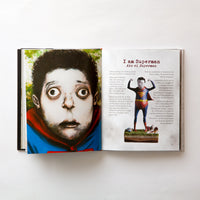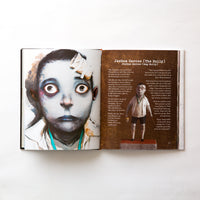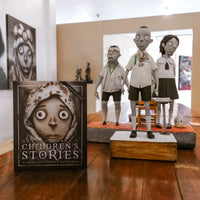 Renato Barja's Children's Stories
Written by Gigo Alampay and Daniel Palma Tayona
IIlustrated by Renato Barja, Jr.
This book is a collection of true stories from real children, whom the artist had encountered over the course of two decades. The children featured in this book have their own unique struggles; some unnerving and with sensitive subject matter. However, they are all too real. Parental guidance and supervision are advised. 
The book hopes to initiate awareness, meaningful conversations, and deeper reflections of children's struggles in our communities.
ISBN: 978-971-9689-08-9
Year Published: 2018
Language: English with Filipino translation
Type: Full-color pages, hardbound
About the Artist: Renato "Jojo" Barja, Jr., is a painter and sculptor. He was born in Manila in 1982 and was admitted to the Philippine Women's University Fine Arts Program in 1999. Barja is known for painting portraits that stand side-by-side with a full-body 3D model. These faces are people he comes across on his daily commute to his studio or other places. These encounters—many fleeting, some regular—are "slices of life" and ones that Barja finds moving and revealing. For the artist, he believes that "if one looks hard enough, these faces will present themselves in all their essence."
BUY ONE, DONATE BOOKS TO JUAN! Every purchase of this book is matched with book donations to two children from disadvantaged communities in the Philippines in support of CANVAS' One Million Books for One Million Filipino Children Campaign.