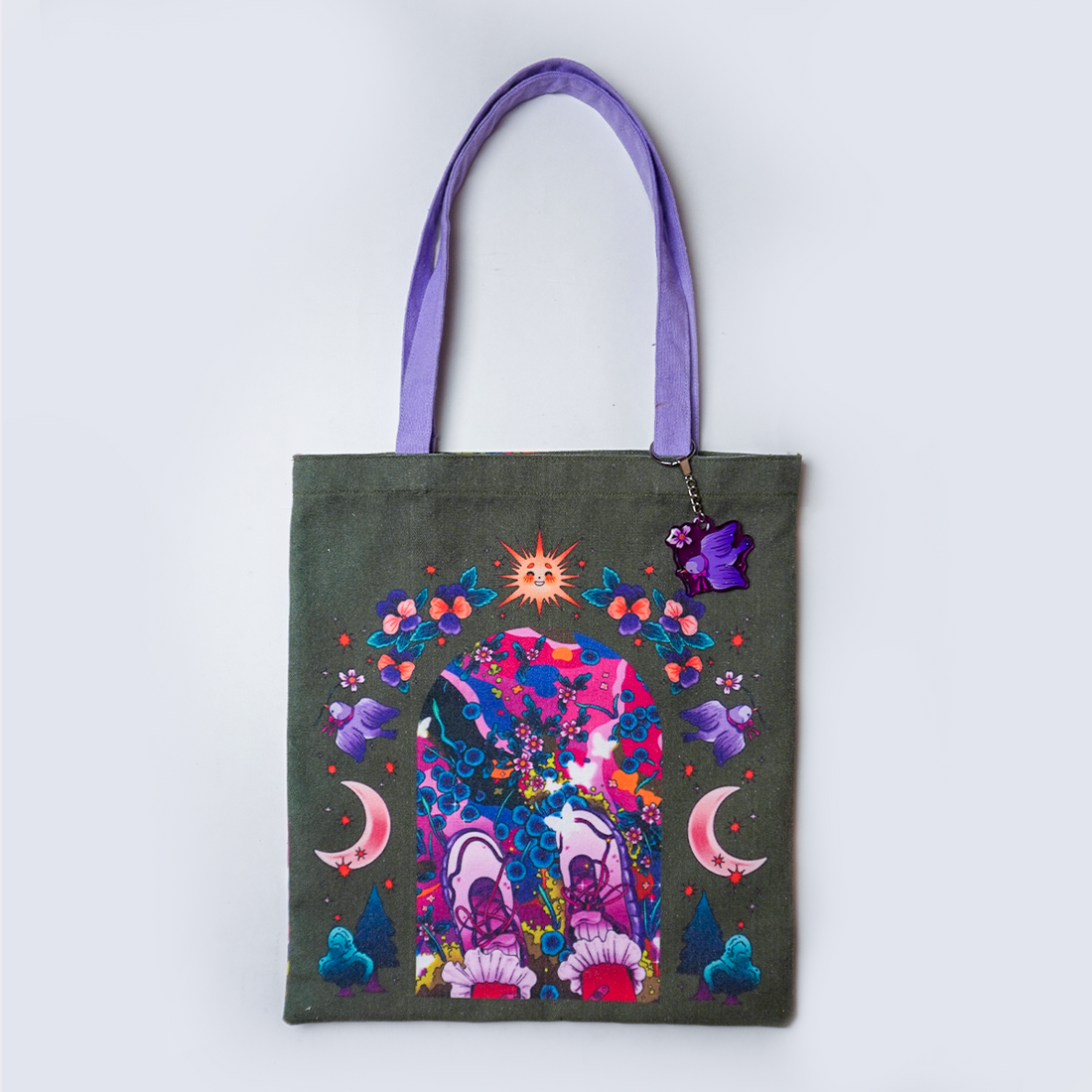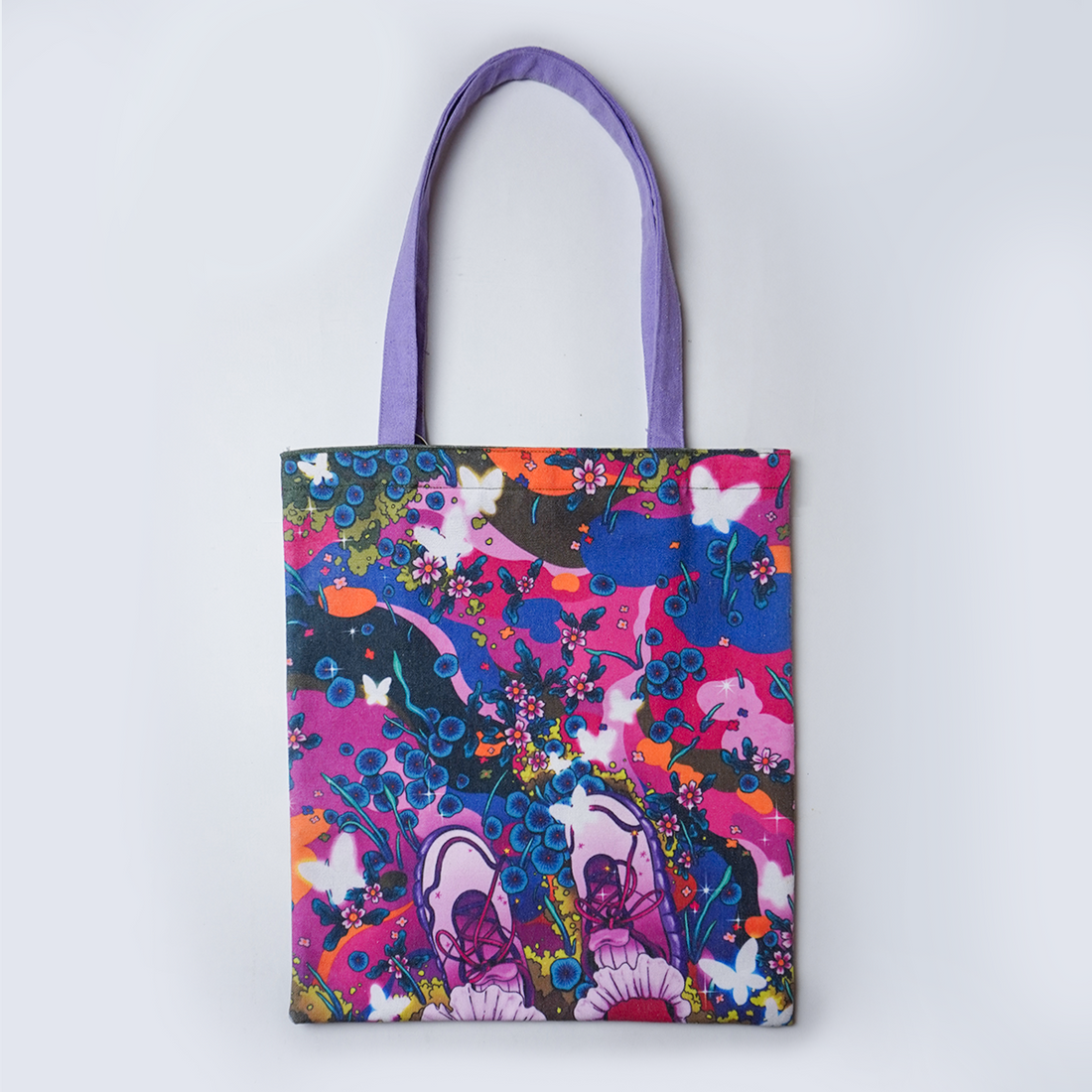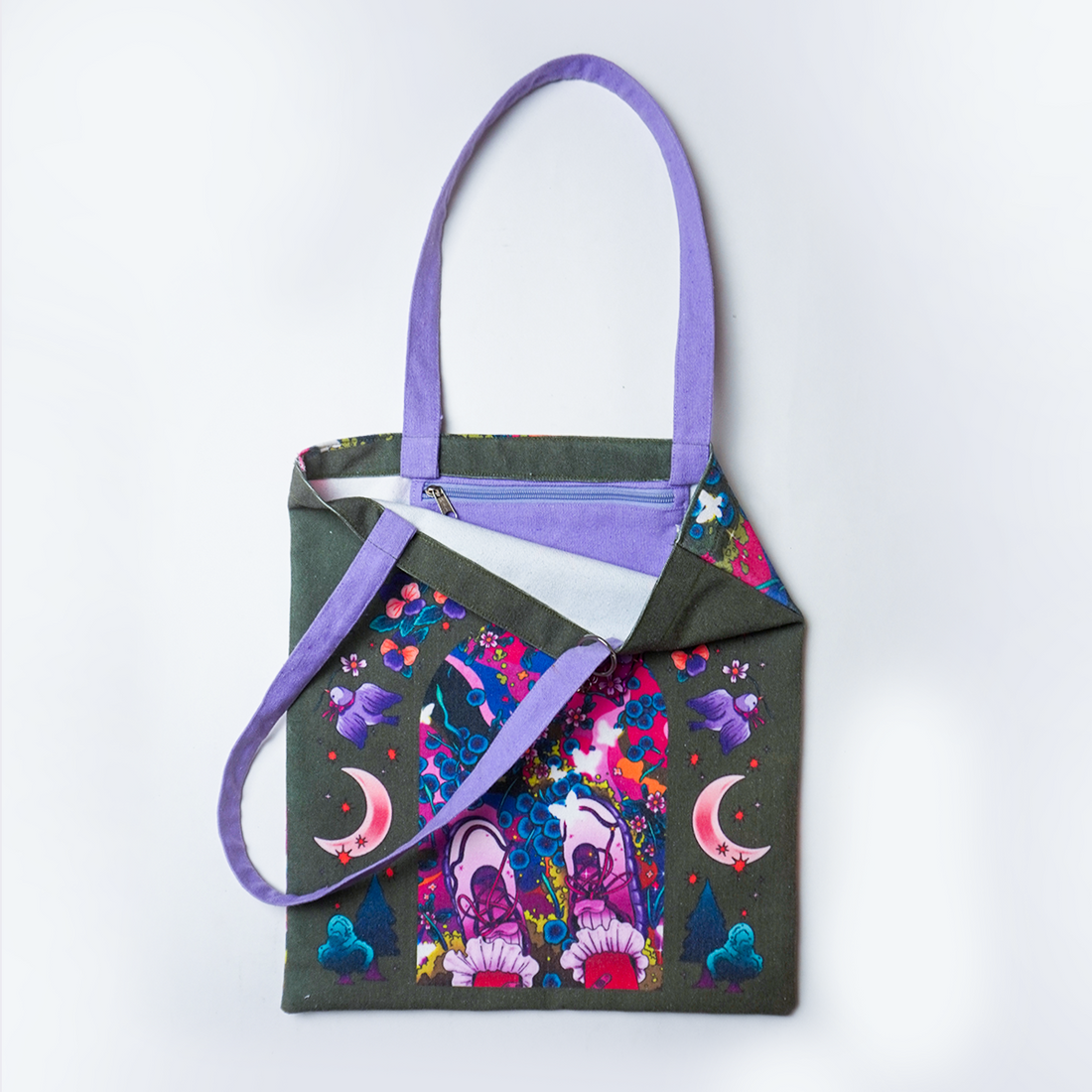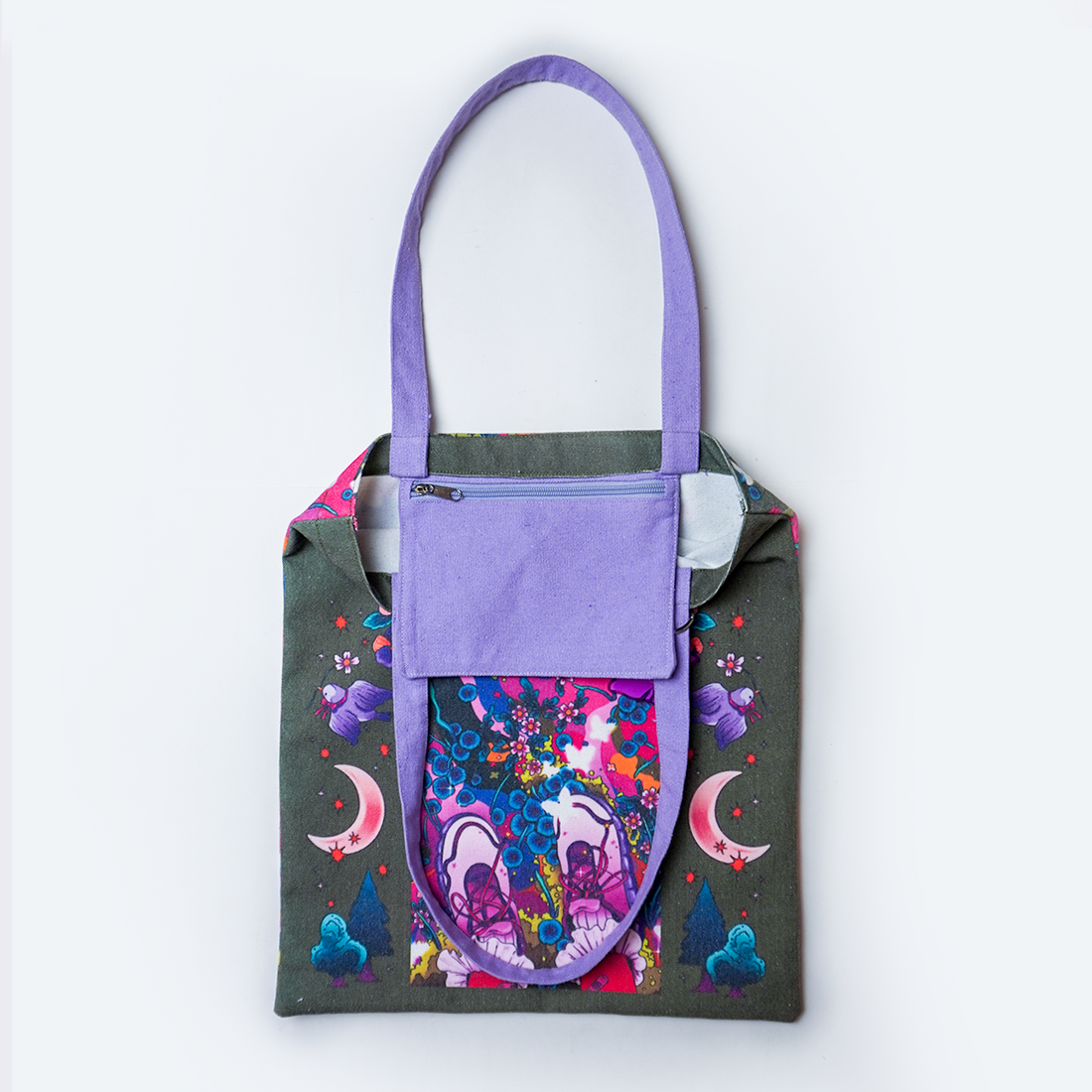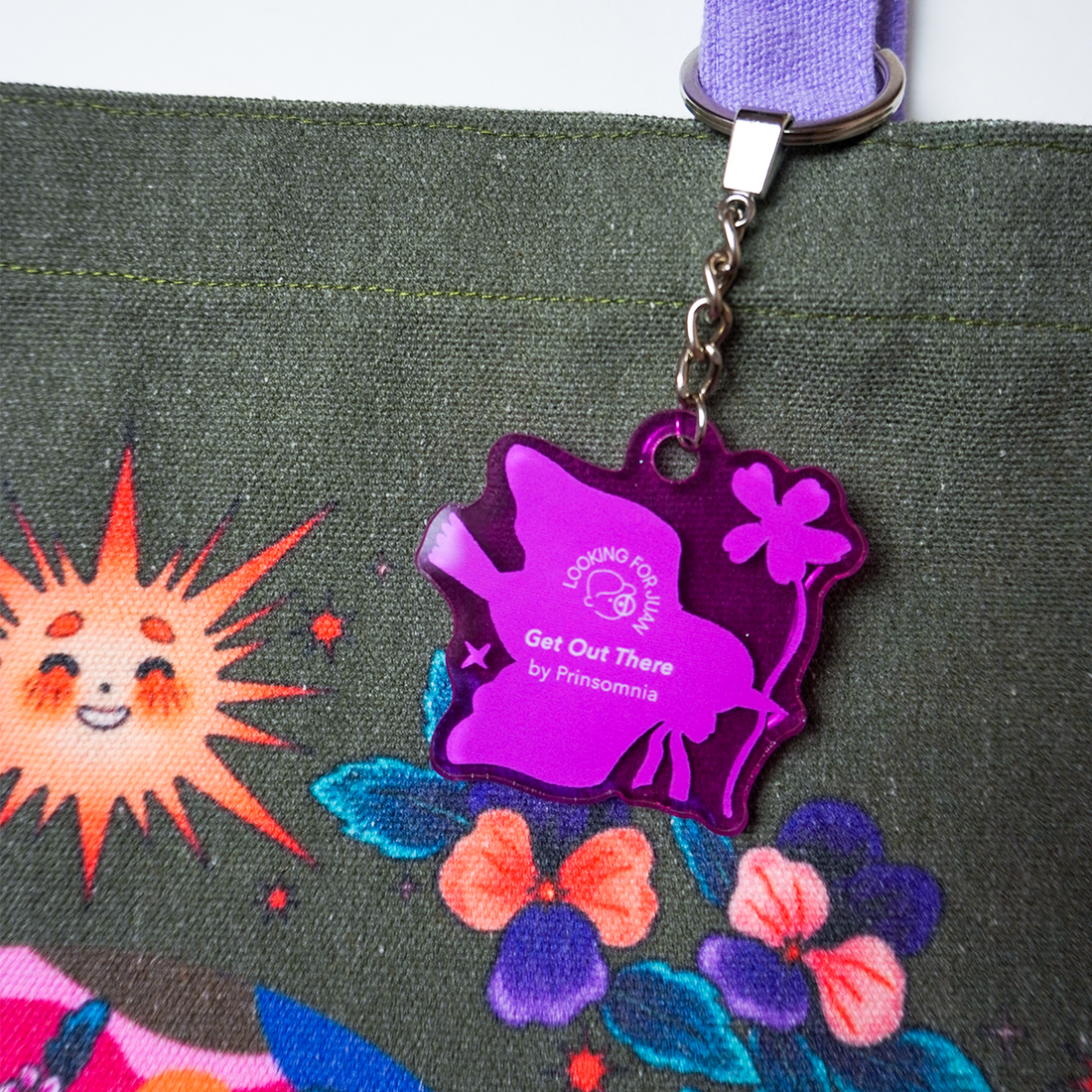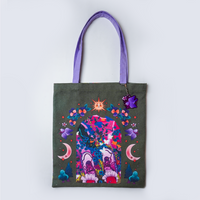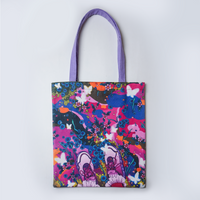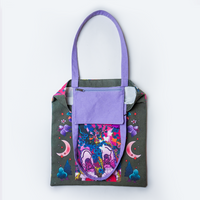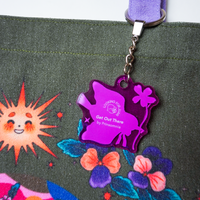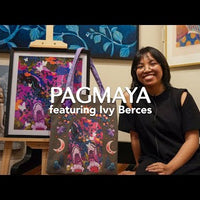 Pagmaya featuring Ivy Berces
Celebrate the magic of nature with Pagmaya featuring Ivy Berces, a canvas art tote bag featuring her artwork 'Get Out There', designed in collaboration with Looking for Juan.
Features:
Made of thick canvas material
Back-to-back printed design
Inside pocket with zipper closure
Comes with a unique acrylic charm
Body: 16 inches x 14 inches
Strap: 1 inch (thickness), 11 inches (length)
Machine wash
About the artwork:
'Get Out There' is Ivy's love letter to the hypnosis of the outdoors. She has always loved nature all her life, but it was only recently that she learned the lesson of humbling herself in her smallness and letting nature take over, as scary as it feels. It can feel dark at times, but the light at the end of the tunnel colors the artist's mindscape kaleidoscopic, and all the cycles of internal struggle and understanding one's self in multiple contexts finally makes sense, even if only for a while. It's a lesson anybody can benefit from, and Ivy hopes this tote bag design inspires some of that.
About the artist:
Ivy Berces aka Prinsomnia is a learning illustrator and little creature based in sunny Metro Manila, Philippines. She loves to explore botany, magical realism, and the esoteric through her art. Right now, she's a graphic designer who is also trying to make a living with her little pictures on her own, with her two cats.
BUY ONE, DONATE BOOKS TO JUAN! Every purchase of this bag is matched with book donations to children from disadvantaged communities in the Philippines in support of CANVAS' One Million Books for One Million Filipino Children Campaign.