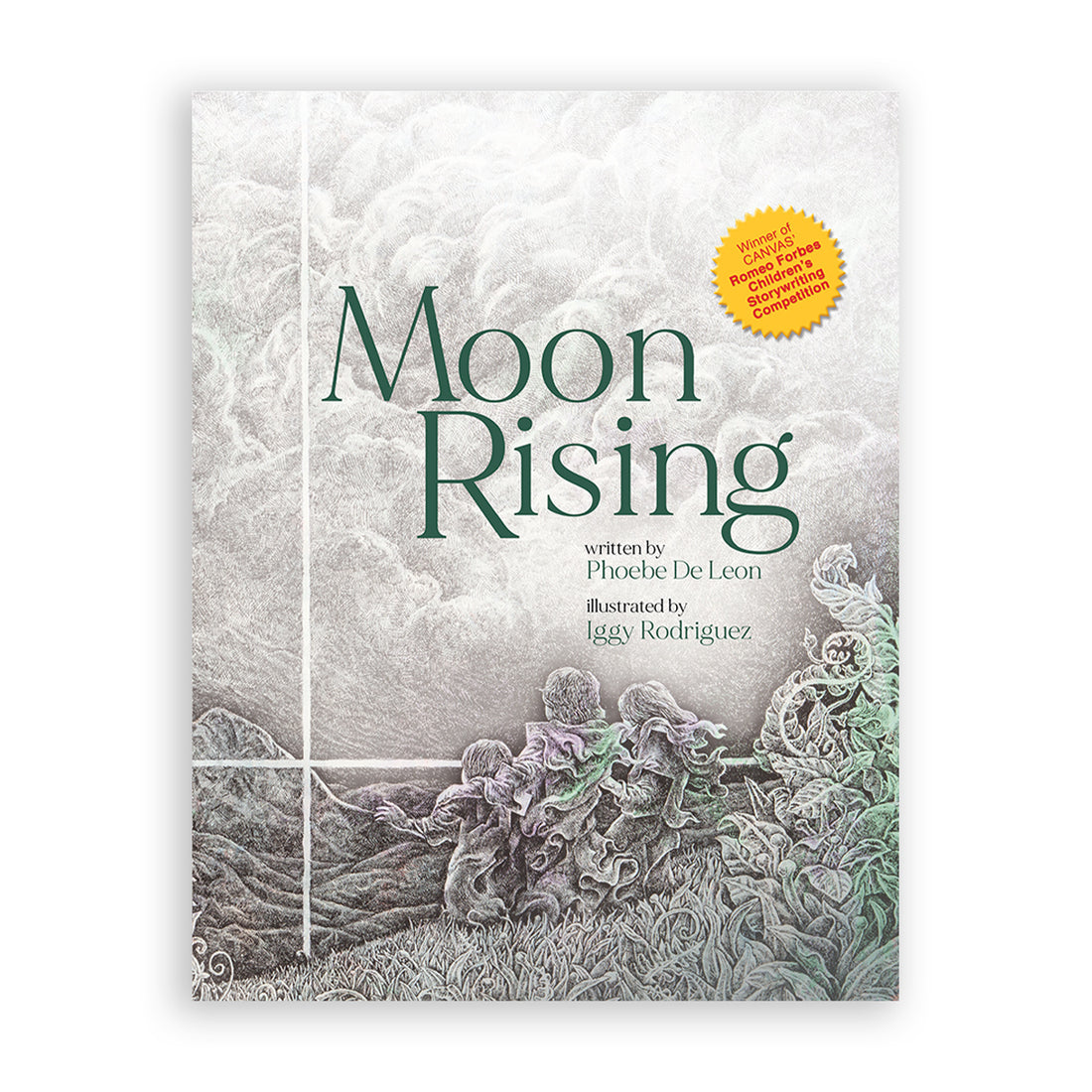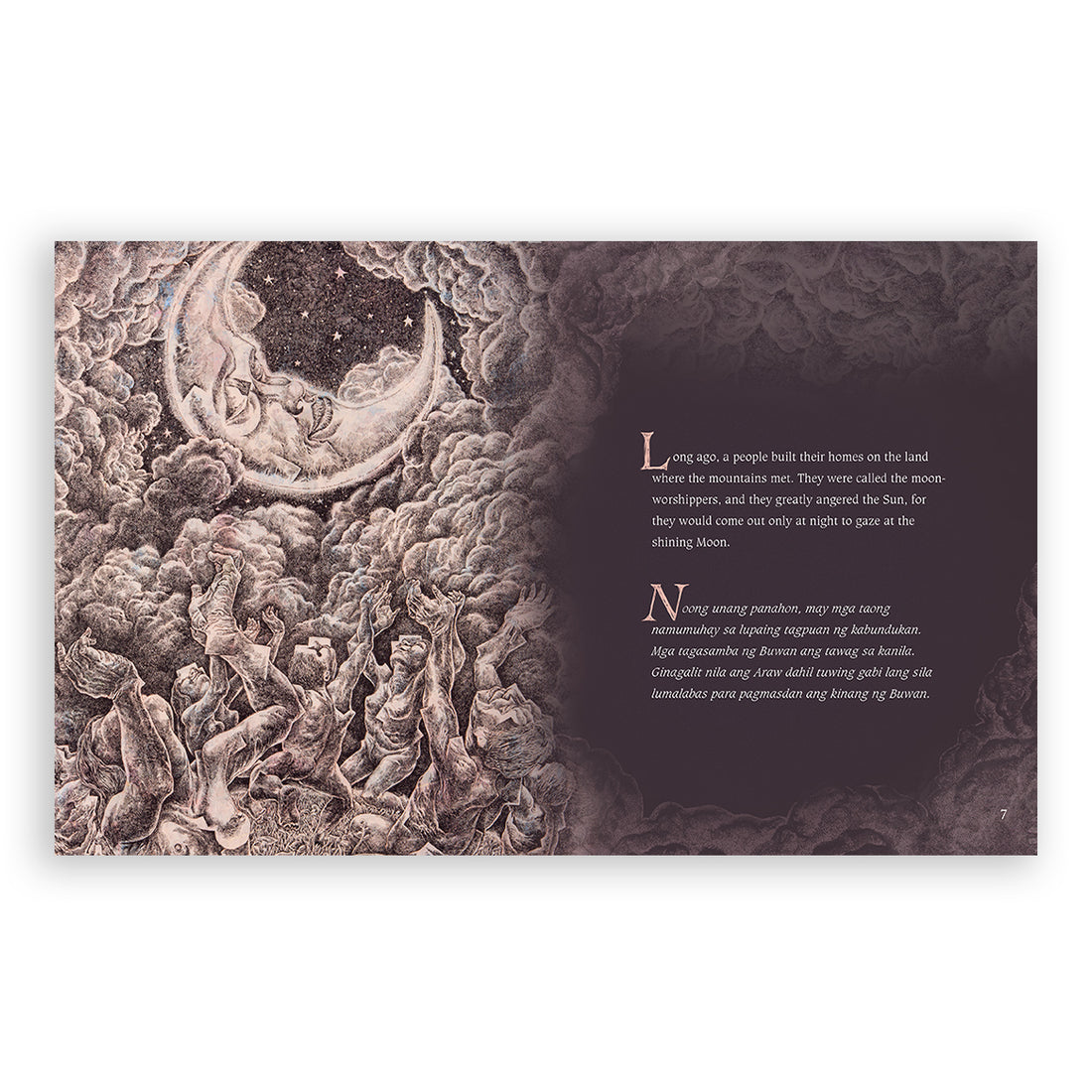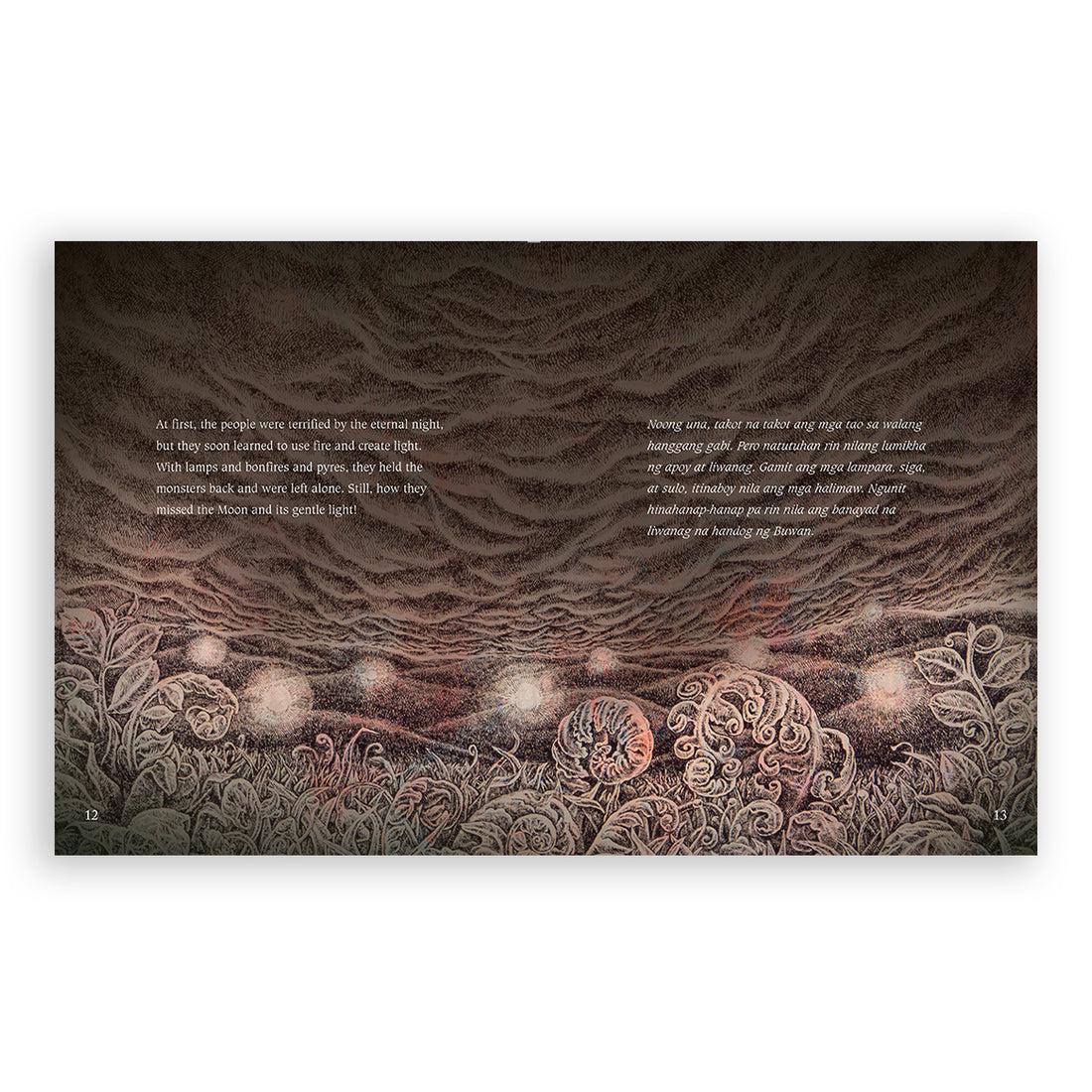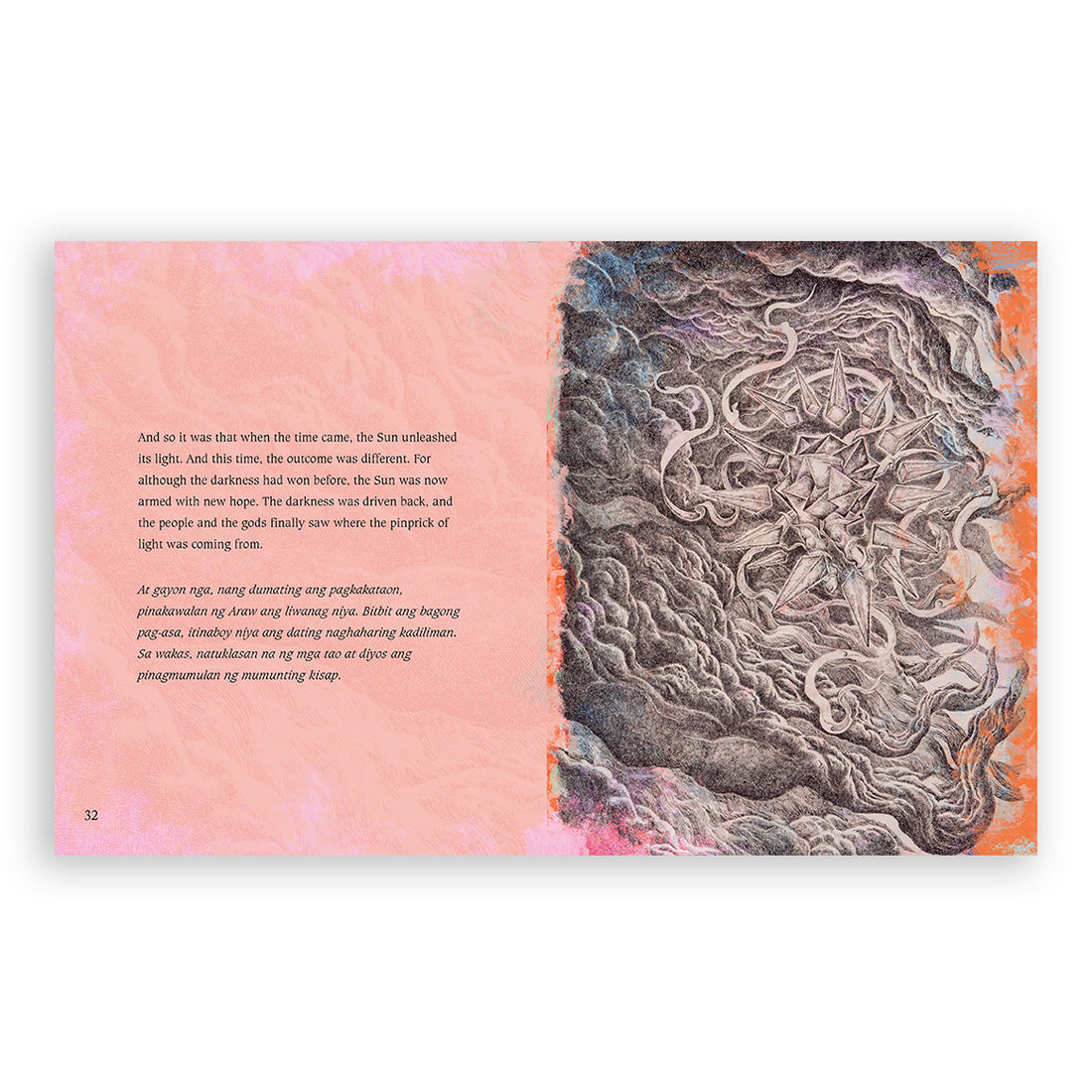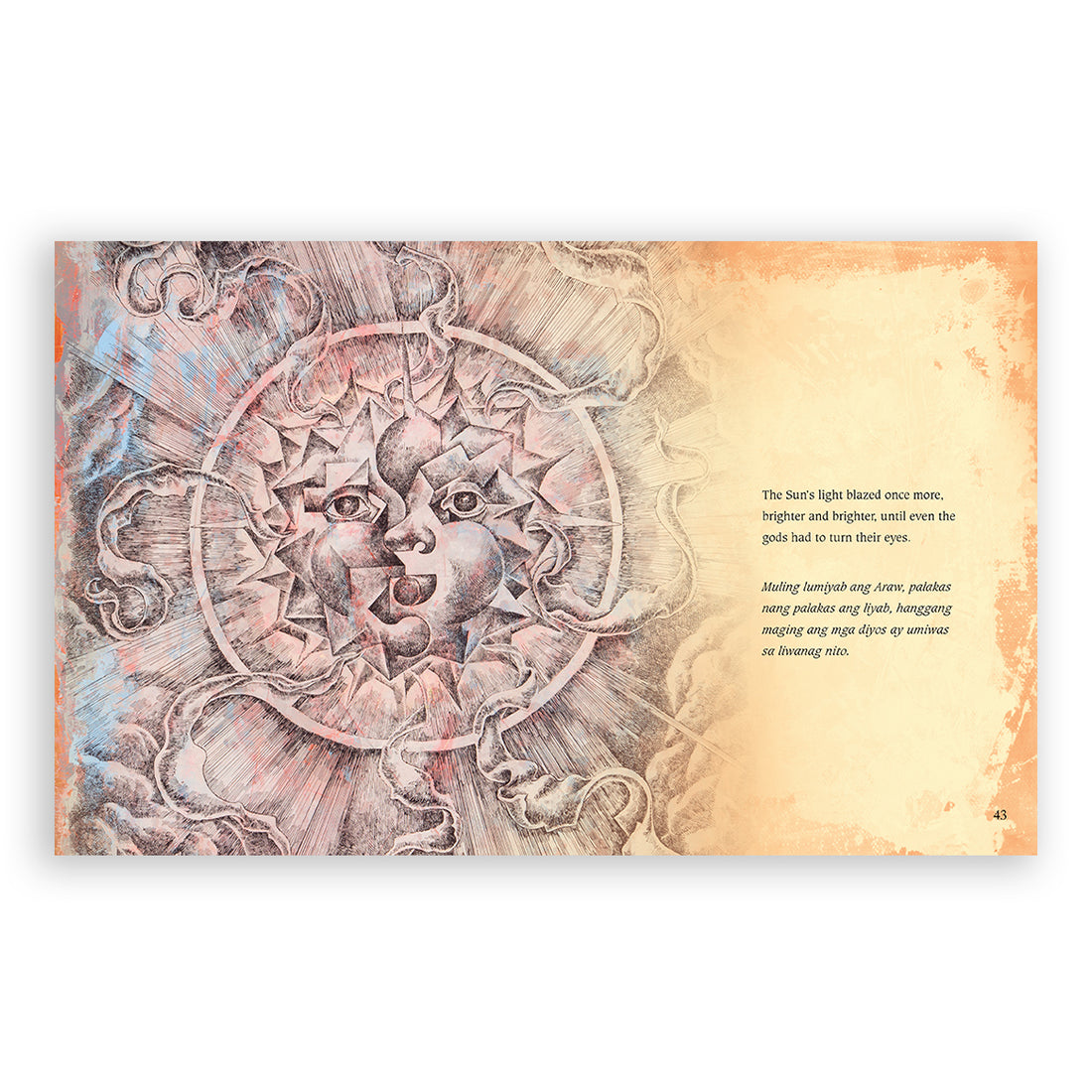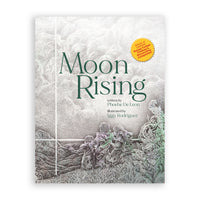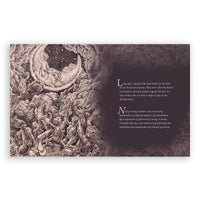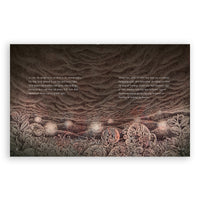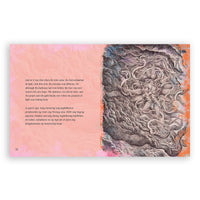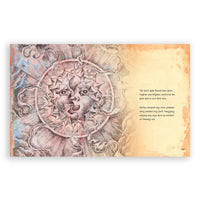 Written by Phoebe De Leon
Illustrated by Iggy Rodriguez
The Moon has not been seen for hundreds of years. And except for the elders and their dwindling followers, the moon-worshippers' belief in the Moon slipped, first into myth and then only into stories that mothers would tell their children to get them to sleep.
One day, as the elders were lighting their evening pyre, a speck of silver light caught the eye of a child. Could it be possible? Where was the pinprick of light coming from? 
Ilang siglo nang nawawala ang Buwan. Wala nang naniniwala rito, bukod sa mga nakatatanda at ang iilang tagasunod nila. Naglaho na ang mga tagasamba ng Buwan. Naging alamat na lang ito, at nang tumagal, ay naging kuwentong pampatulog ng mga ina sa mga anak nila. 
Isang araw, habang nagsisiga ang mga nakatatanda, isang kisap ng kulay pilak na liwanag ang nasulyapan ng isang bata. Totoo kaya ito? Saan kaya galing ang mumunting kisap?
ISBN: 978-971-9689-50-8 (HB)
Year Published: 2022
Language: English with Filipino translation by Monica Antonio
Type: Full-color, hardbound
About the Author: Phoebe De Leon is a full-time political science major at the Ateneo de Manila University and part-time power nap enthusiast. When not used to fish for A's on analytical essays and think pieces, Phoebe's writing has landed her recognition in CANVAS PH's Romeo Forbes Storywriting Competition in 2018 and the AAG x KLFI's Essay Writing Prize in 2020, and publication in the Museum of Contemporary Arts and Design Manila's Do It exhibition, among other things. Moon Rising is Phoebe's first book—a fitting homage to her ancient Greek, moon Titaness namesake.
About the Artist: Raoul Ignacio (Iggy) M. Rodriguez was born in Zamboanga City in 1974. He is the youngest of nine children. He took up Fine Arts in University of Santo Tomas in Manila. He often uses pen and ink when creating art but he enjoys exploring different mediums from time to time. He has exhibited his work in several galleries and venues both locally and abroad. In his art, he likes to present society and how man relates to his environment, to others, and to himself. Iggy is currently a full-time visual artist living with his wonderful wife and daughter in Silang, Cavite.
BUY ONE, DONATE BOOKS TO JUAN! Every purchase of this book is matched with book donations to two children from the disadvantaged communities in the Philippines in support of CANVAS' One Million Books for One Million Filipino Children Campaign.