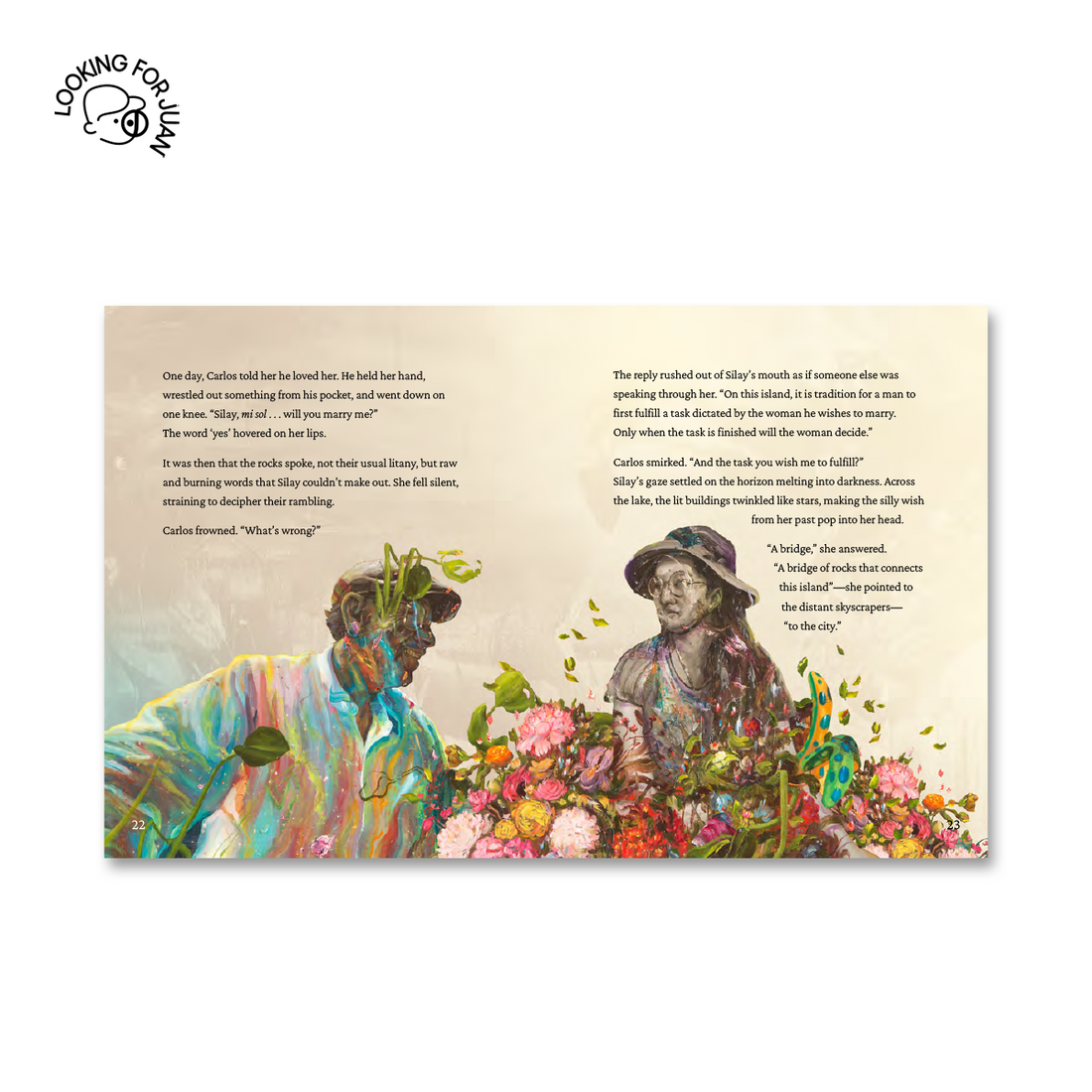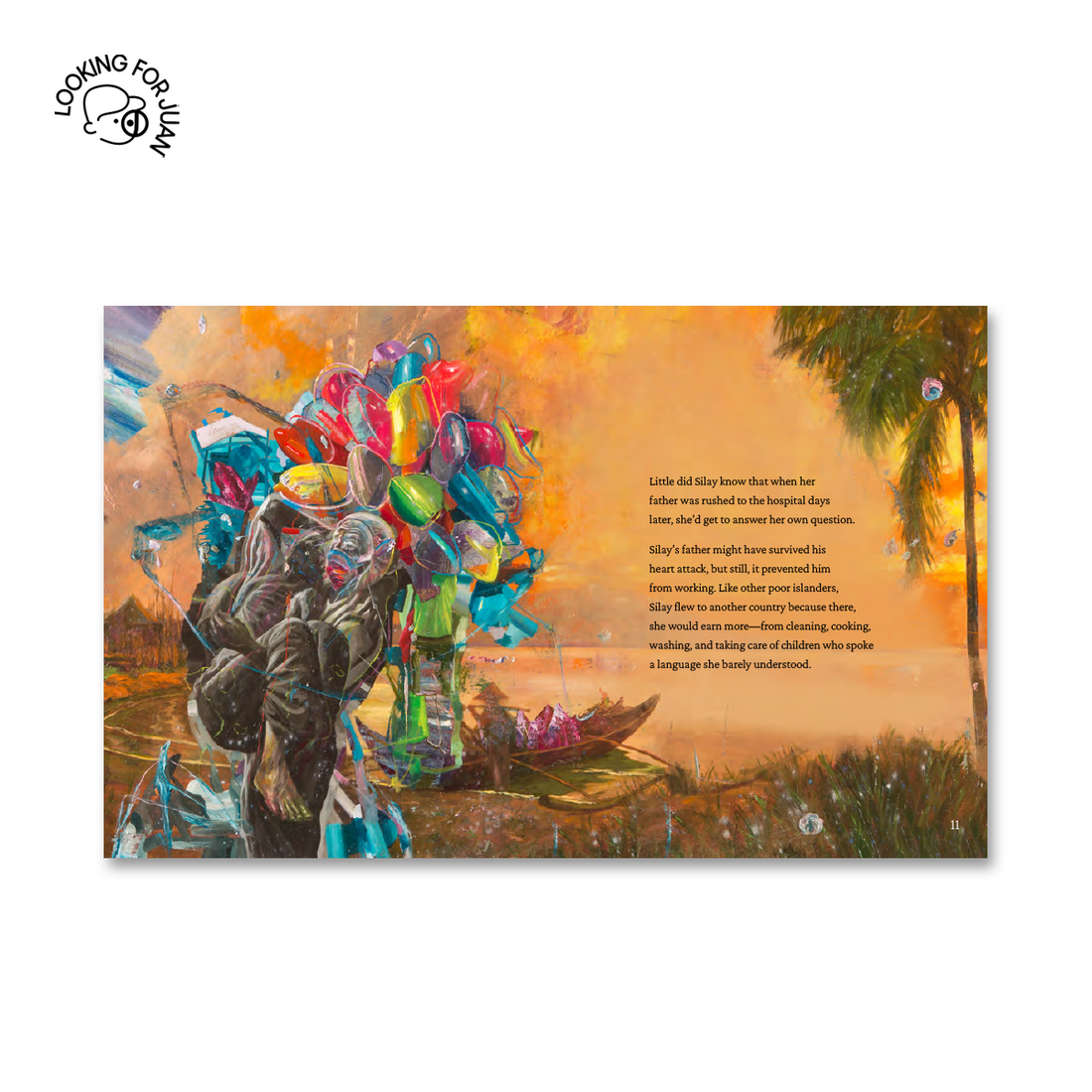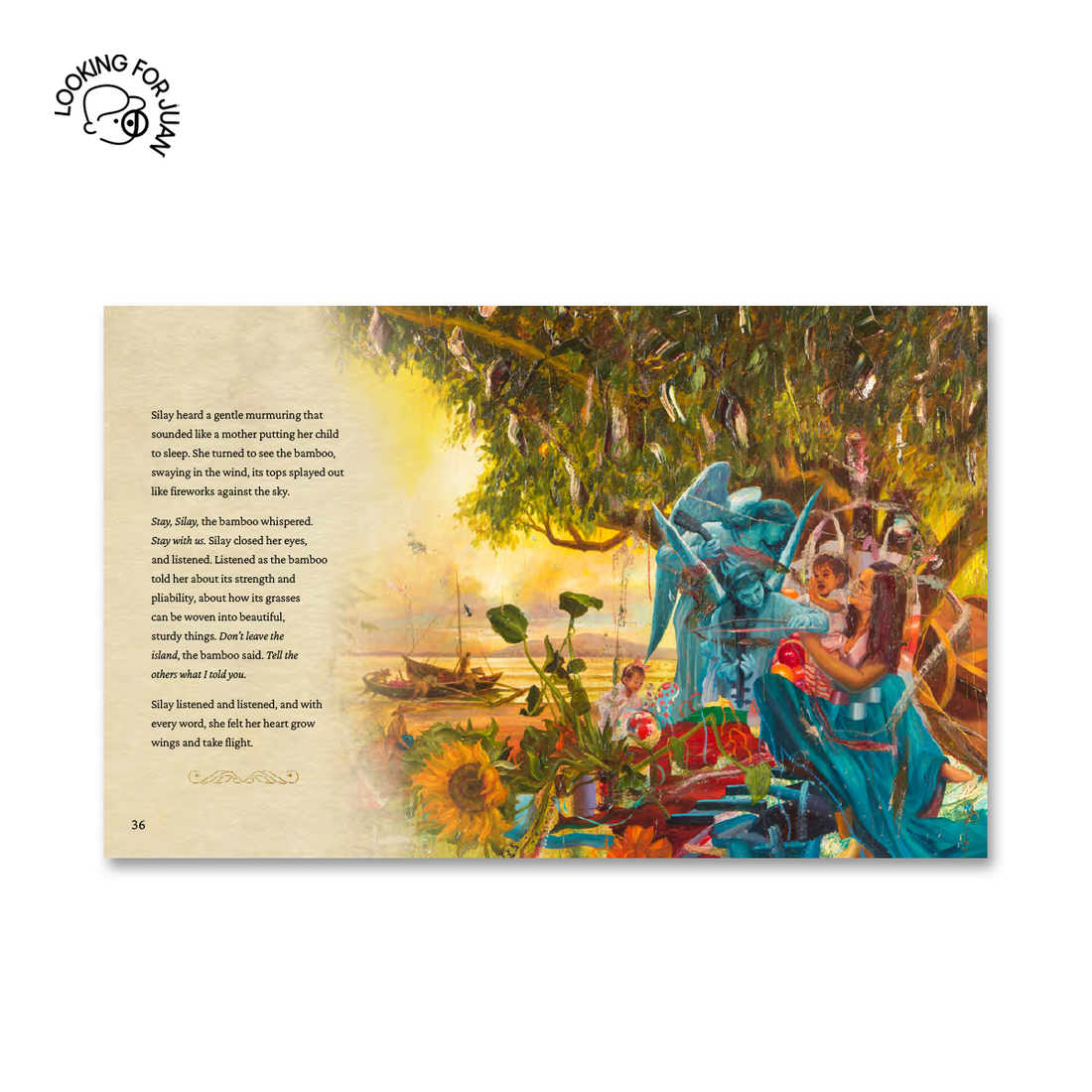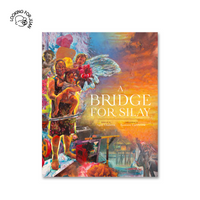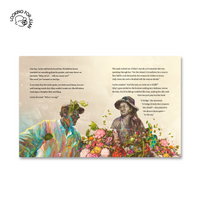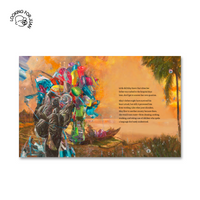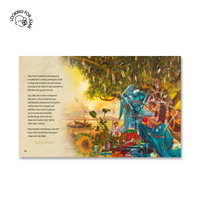 Written by Agay Llanera
Artwork by Ronson Culibrina

Melted by fires deep in the earth
Spewed out from its cracks as our rebirth
Cooling and hardening into land
Older than humanity, older than the island

The legend of Puente del Diablo or the "devil's bridge" of Talim Island in Binangonan, Rizal is also the story of a young woman, her village, and how they find strength in each other.

A Bridge for Silay is based on the legend of Puente del Diablo in Barangay Pila-pila in Binangonan, Rizal. Although Puente del Diablo is not officially part of Talim Island, its proximity to the dagger-shaped island makes it a popular stopover for tourists in the area. With its rocks seemingly fashioned into blocks shooting up twenty meters into the sky and reaching out a hundred meters into the water, Puente del Diablo looks like an unfinished stone bridge.

Year Published: 2021
Language: English
Type: Hardbound, full-color
ISBN: 978-971-9689-31-7
BUY ONE, DONATE BOOKS TO JUAN! Every purchase of this book is matched with book donations to two children from disadvantaged communities in the Philippines in support of CANVAS' One Million Books for One Million Filipino Children Campaign.