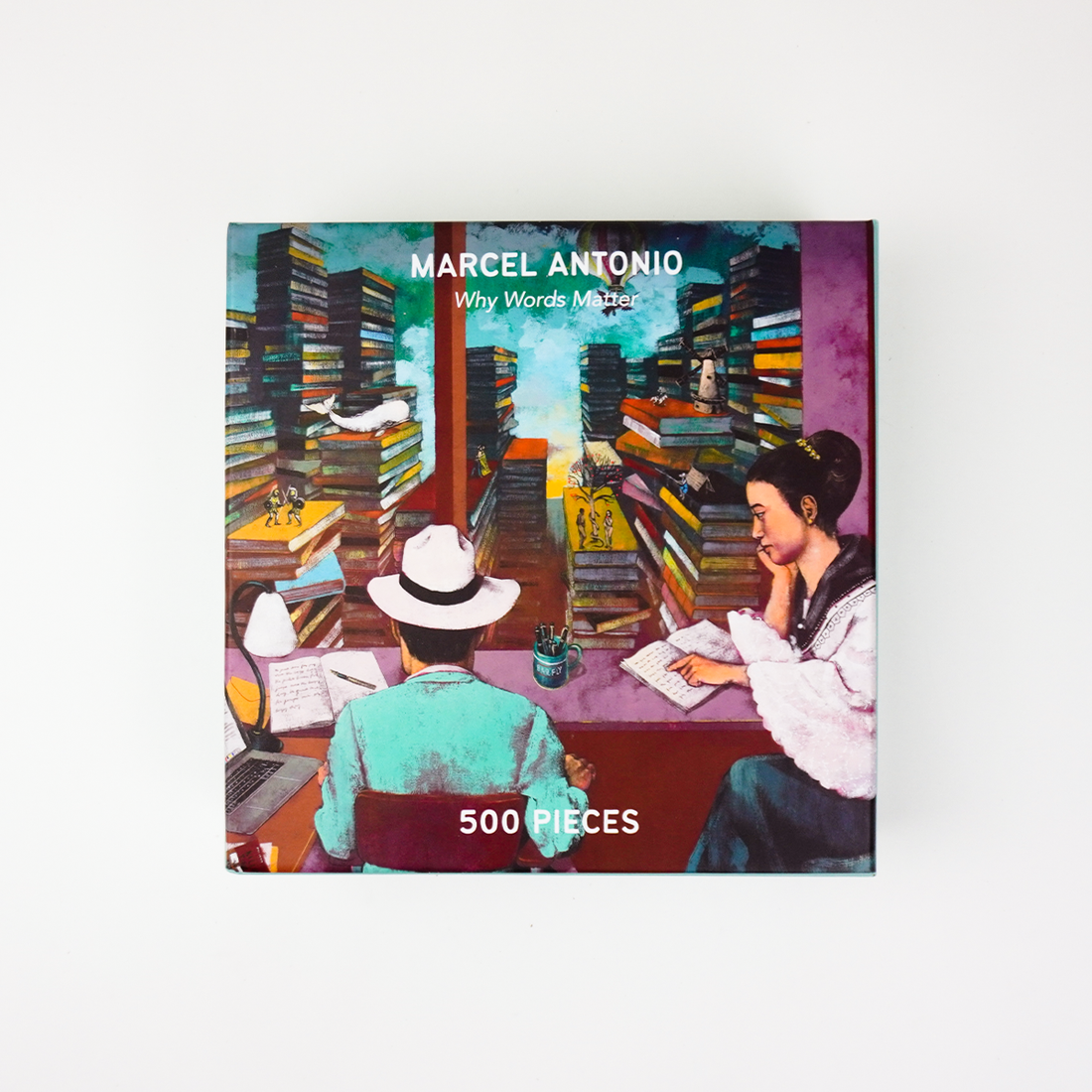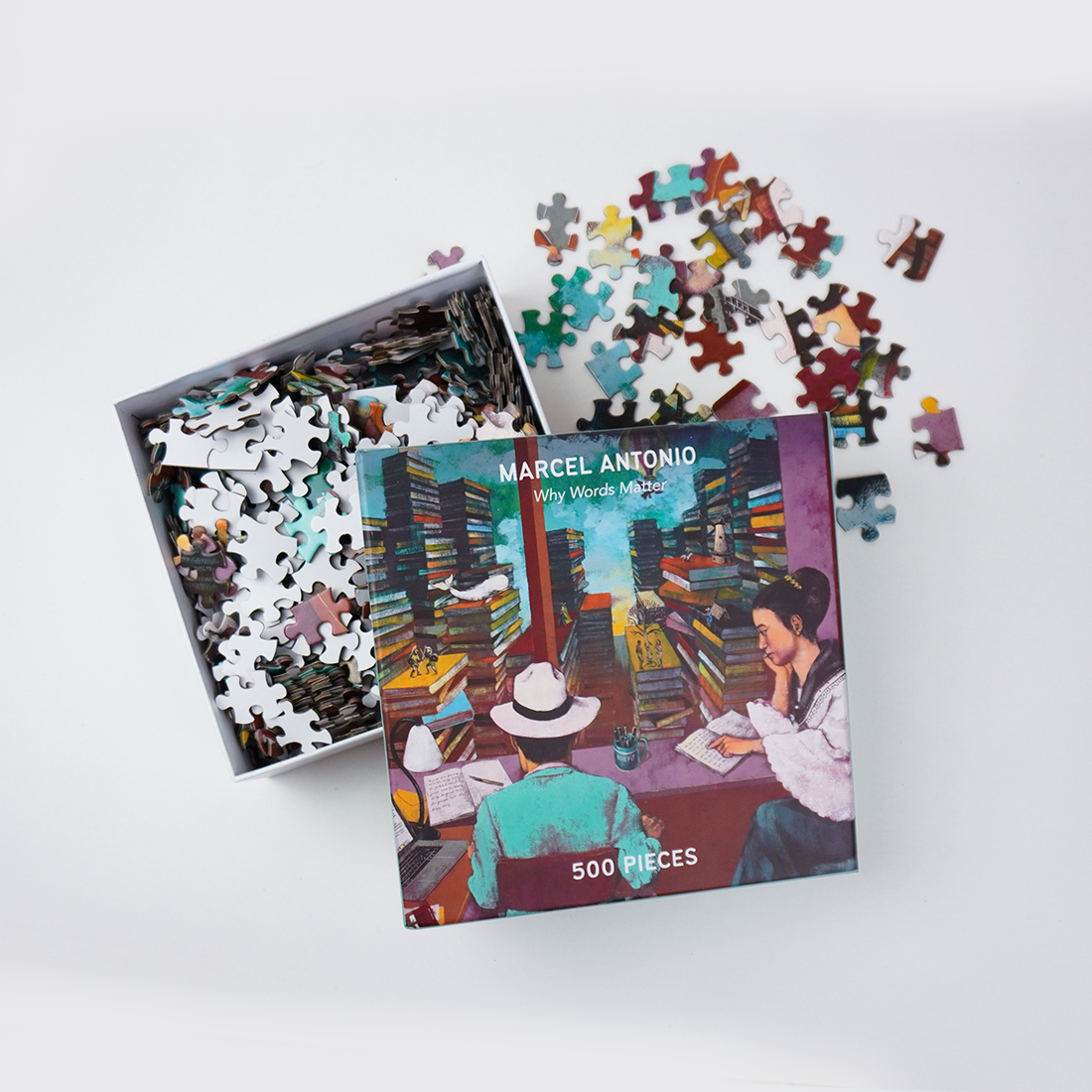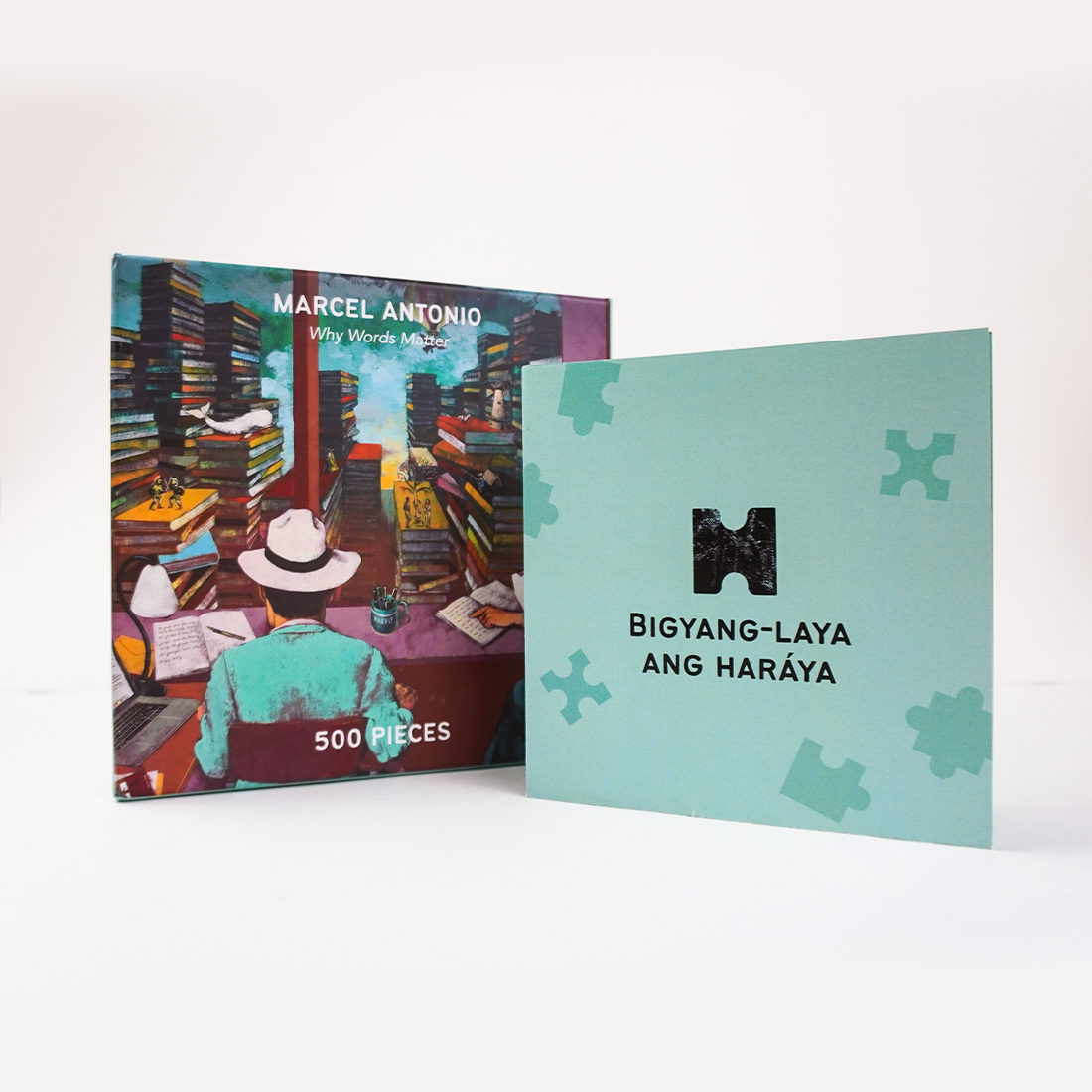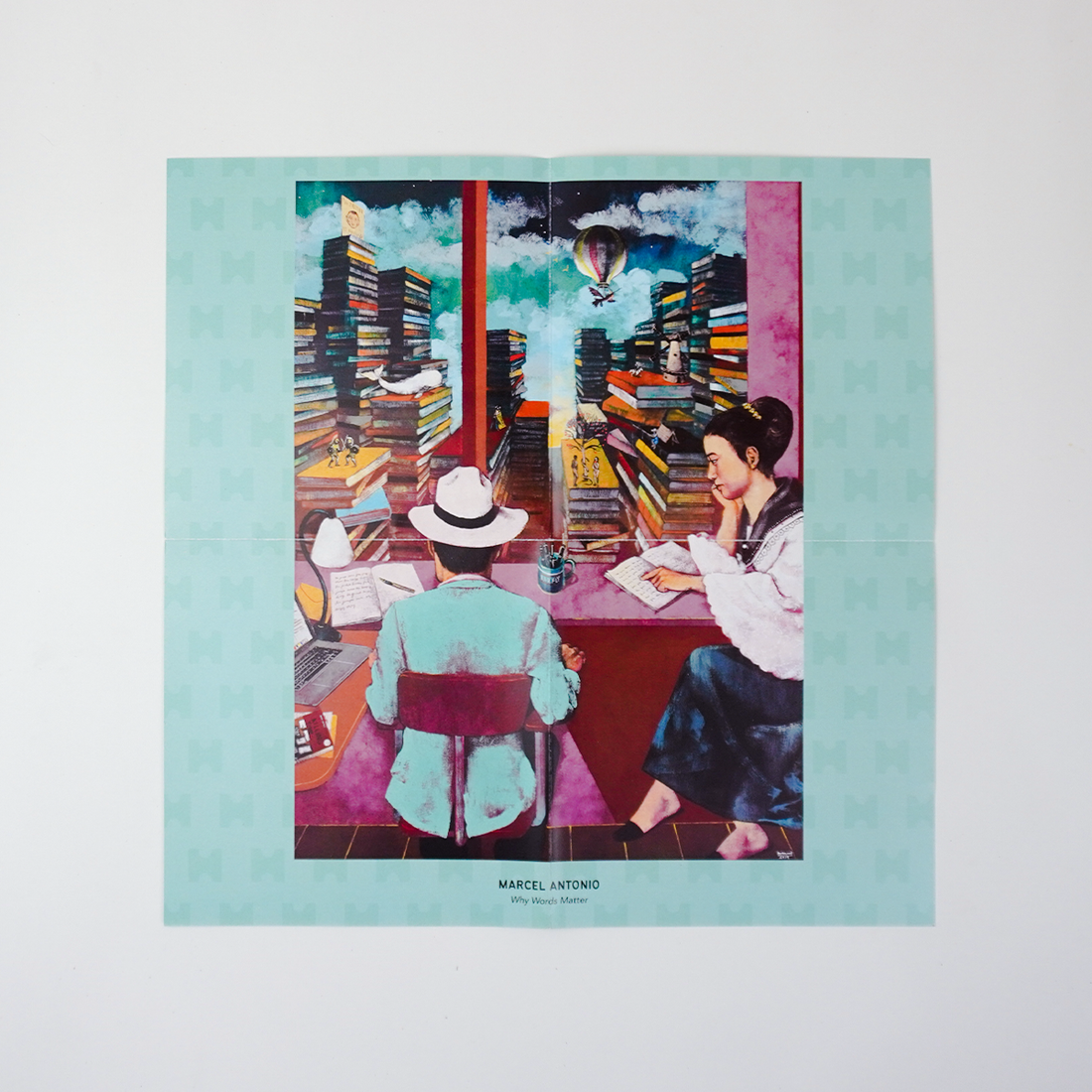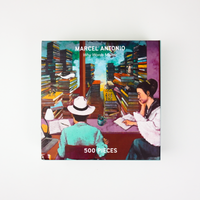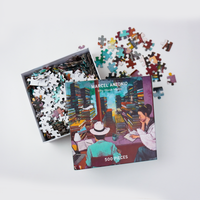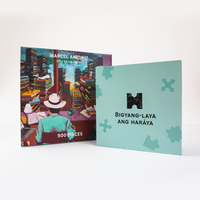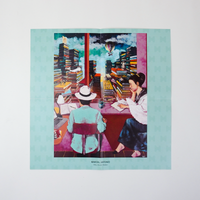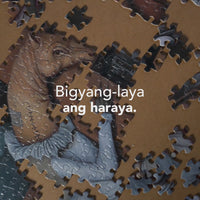 Haraya Puzzle featuring Marcel Antonio
About the Puzzle
One of the most essential experiences created by art is storytelling. Designed by Looking for Juan in collaboration with a Filipino artist, Haraya explores the art of storytelling through the lens of functional art. This limited-edition art puzzle introduces a collective and interactive experience between the artist, artwork, and you. With each puzzle piece, the artist's vision is retold. With every image unfolding, we hope it will bring forth new ideas and expand your imagination.
Features:
Finished size is 61 cm x 45.7 cm
500 pieces, 2 mm chips
Snug fit for every piece
With full-image poster for help in solving
Made of premium cardboard for less puzzle dust
About the Artwork
Marcel Antonio maps relationships between disparate images and texts that suggest a familiar memory and builds on it. In "Why Words Matter," Antonio takes inspiration from Butch Dalisay's TEDxDiliman talk, "Why We Write, And Why We Read." With each poetic reflection from the writer, Antonio complements it with a different vignette, creating pensive scenes that ignite the imagination. This artwork is a part of a series featured in the book Why Words Matter: Why We Read and Why We Write published in 2019.
About the Artist
The Chagallesque works of Marcel Antonio often involve mysterious themes, utilize fabular images that combine myth with reality, and inspire stories and imagination. The son of Filipino painters Angelito Antonio and Norma Belleza, Marcel achieved early recognition when he launched his first solo show while still in college at the University of the Philippines. This was followed by a string of sold-out exhibitions, and he is today considered among the most important artists of his generation. His paintings continue to be prized by collectors in the Philippine and Southeast Asian art markets. Marcel has exhibited in numerous major galleries in the Philippines and has also exhibited in Berlin, Australia, and Singapore.
Buy 1, Donate Books to Juan
Every purchase of this puzzle is matched with book donations to children from disadvantaged communities in the Philippines in support of CANVAS' 1 Million Books for 1 Million Filipino Children Campaign.