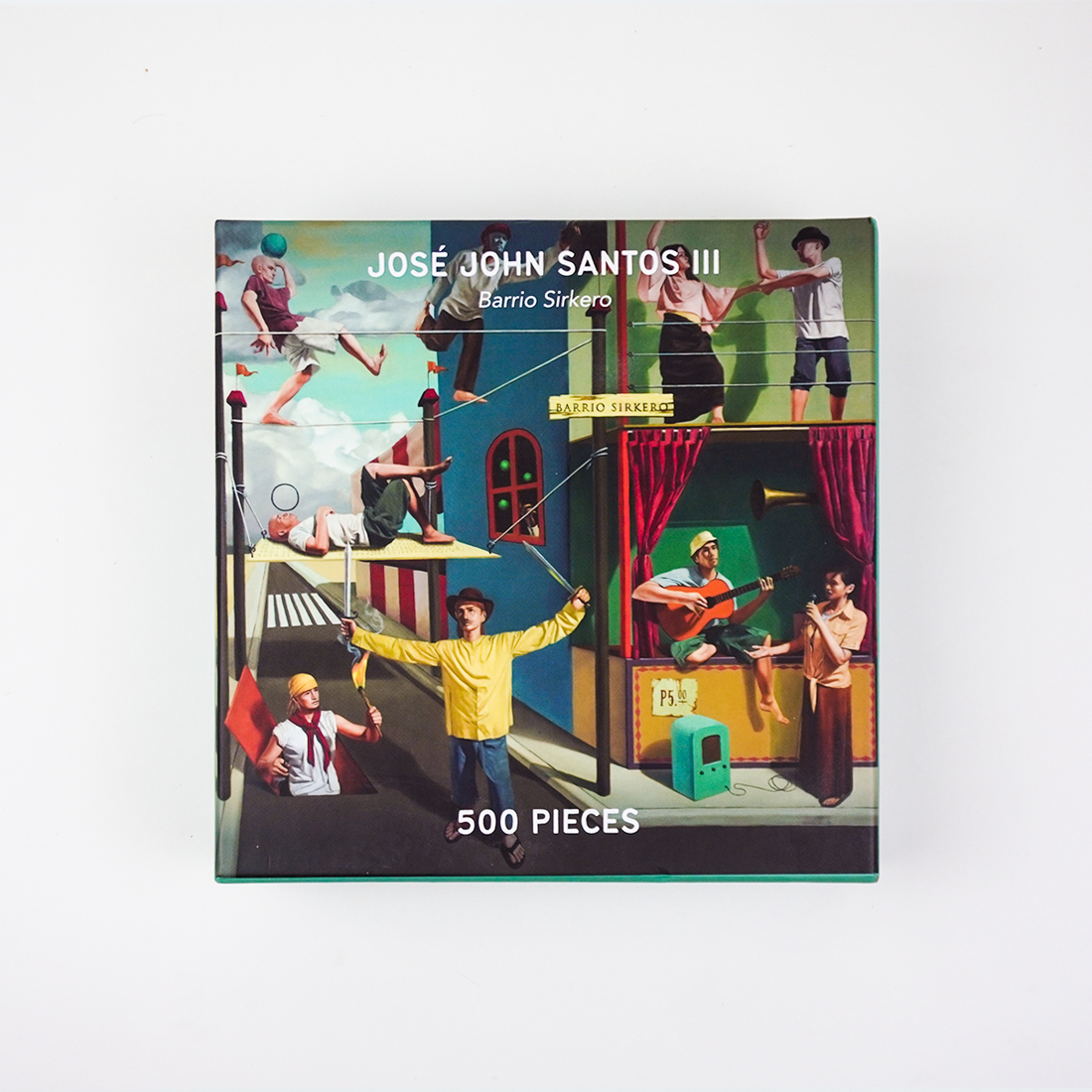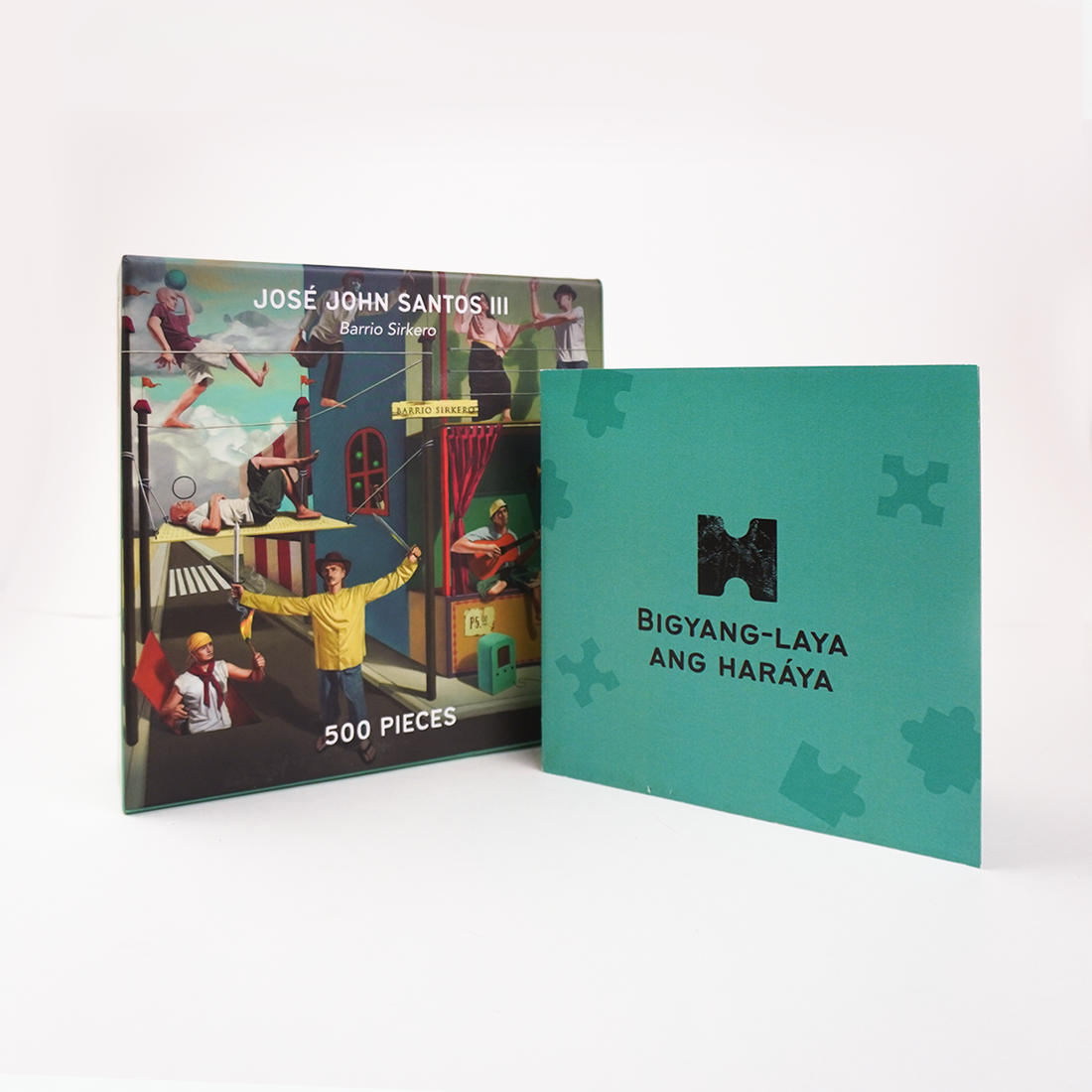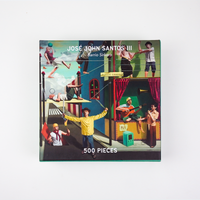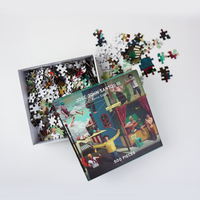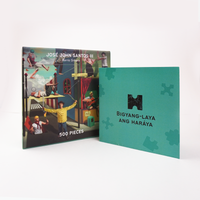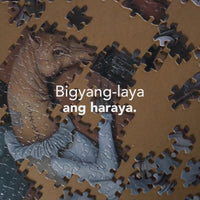 Haraya Puzzle featuring José John Santos III
About the Puzzle
One of the most essential experiences created by art is storytelling. Designed by Looking for Juan in collaboration with a Filipino artist, Haraya explores the art of storytelling through the lens of functional art. This limited-edition art puzzle introduces a collective and interactive experience between the artist, artwork, and you. With each puzzle piece, the artist's vision is retold. With every image unfolding, we hope it will bring forth new ideas and expand your imagination.
Features:
Finished size is 45.7 cm x 45.7 cm
500 pieces, 2 mm chips
Snug fit for every piece
With full-image poster for help in solving
Made of premium cardboard for less puzzle dust
About the Artwork
José John Santos III's pictorial language navigates between his surrealist technique and depictions of everyday life. Within the composition of Barrio Sirkero, the artist collocates vignettes of a local circus where objects and people seem detached at first glance, but at closer reading, respond to one another—creating a visual simulation of Filipino festivities and life as we know it. This artwork is a part of the book Si Lupito at ang Barrio Sirkero written by Rowald Alamzar and illustrated by Santos himself.
About the Artist
José John Santos III took formal art studies at the University of the Philippines where he graduated with a Bachelor's degree. He eventually became a faculty member of the University of the Philippines College of Fine Arts and taught for seven years. In 2000, he was bestowed the Thirteen Artists award by the Cultural Center of the Philippines. He has had numerous exhibits both here and abroad. Santos comes from a family of visual artists, musicians, and ballet dancers. He currently resides in Pasig where he lives with his artist-wife Pamela Yan-Santos and son Juno Santos.
Buy 1, Donate Books to Juan
Every purchase of this puzzle is matched with book donations to children from disadvantaged communities in the Philippines in support of CANVAS' 1 Million Books for 1 Million Filipino Children Campaign.