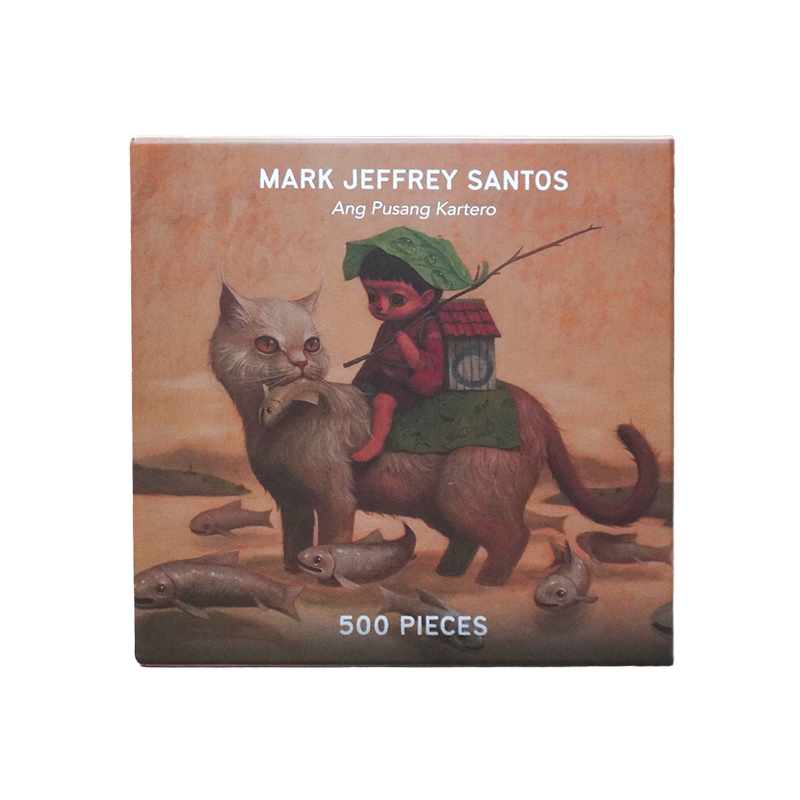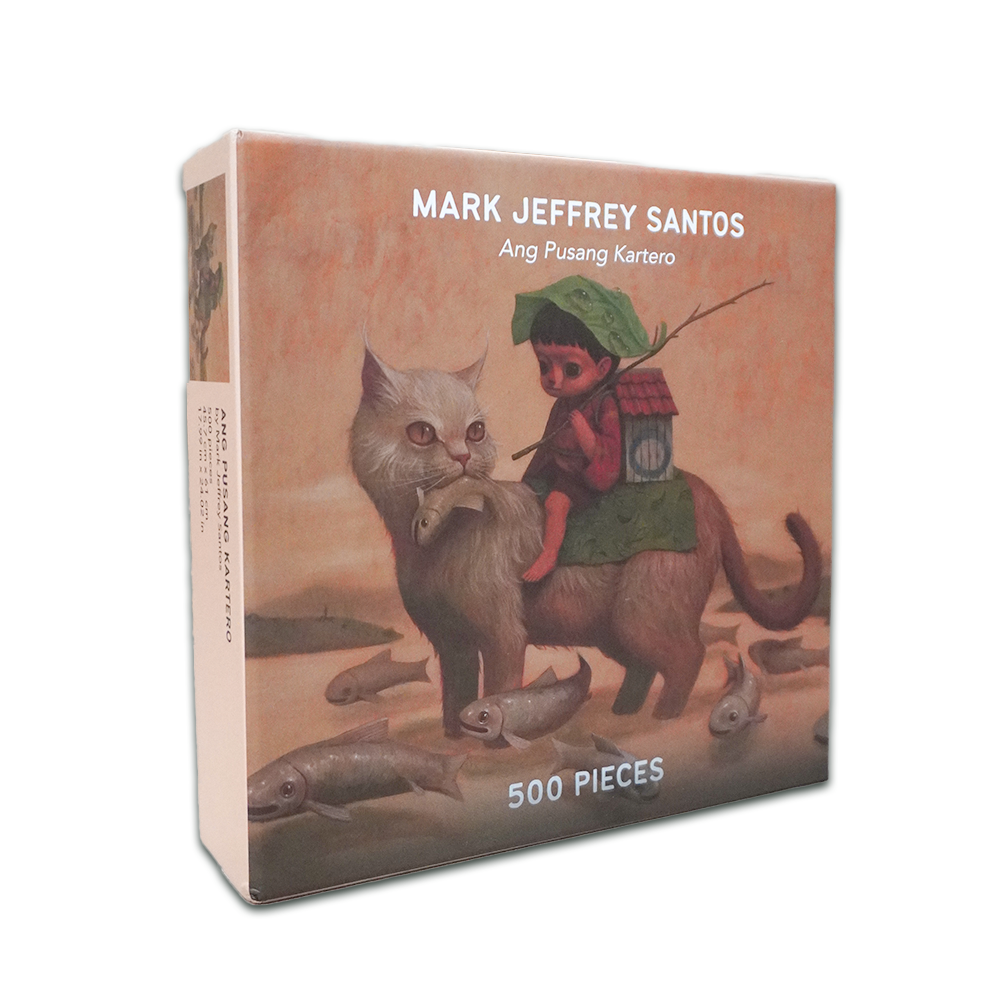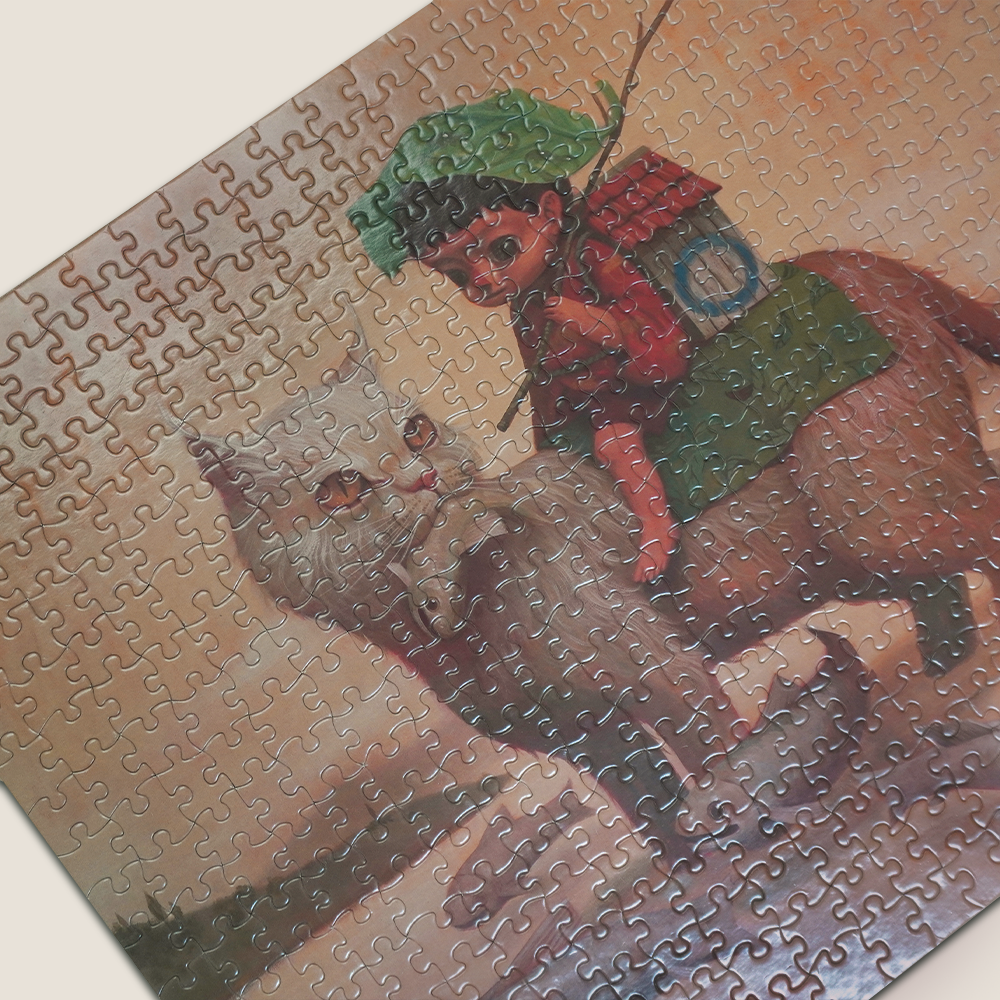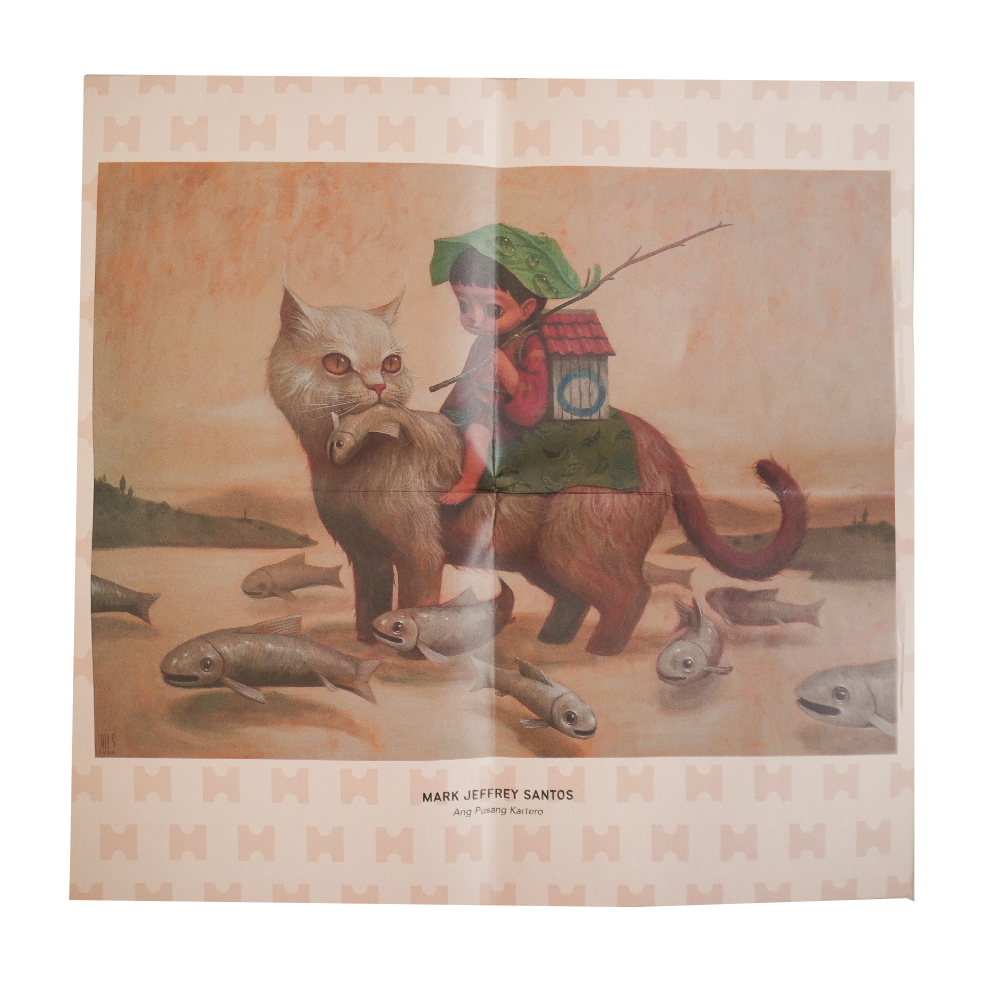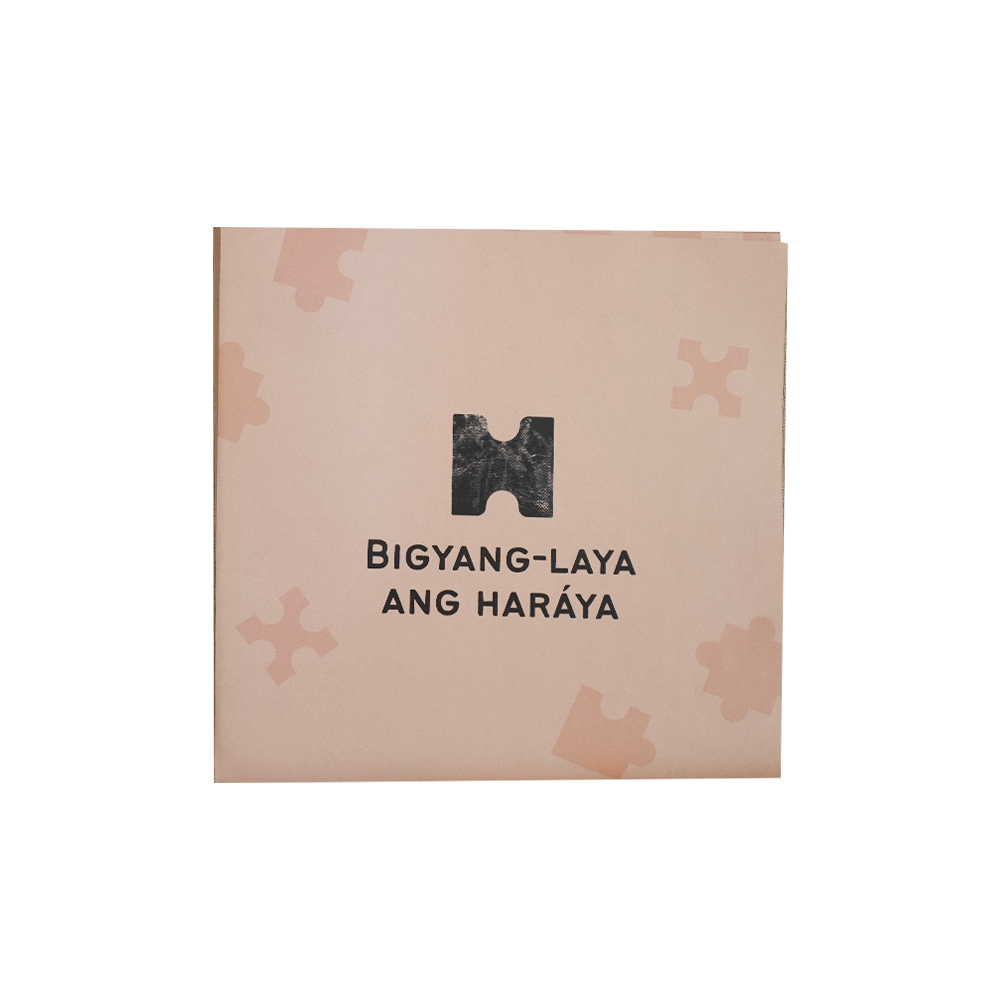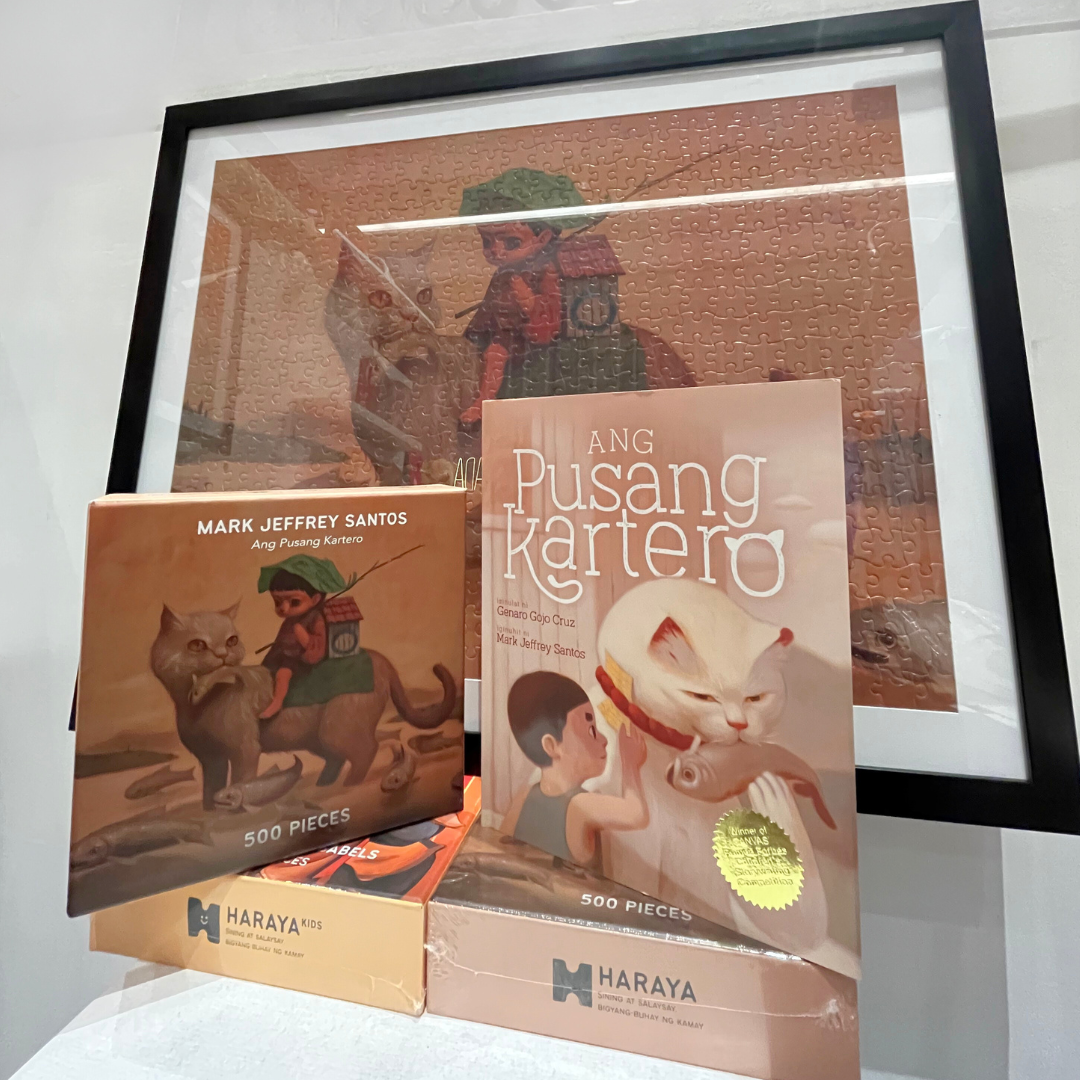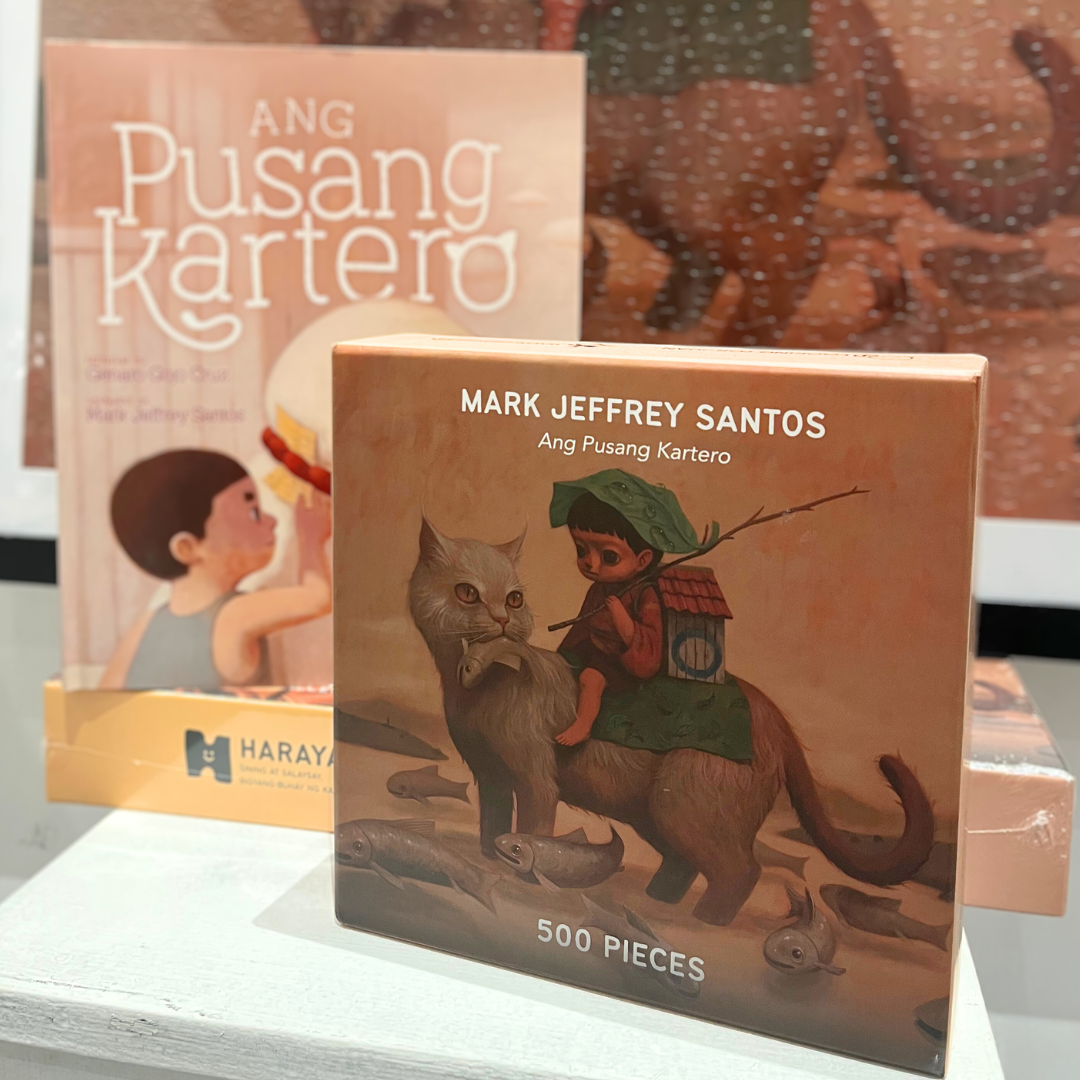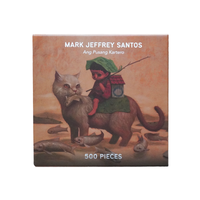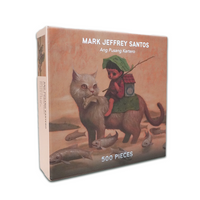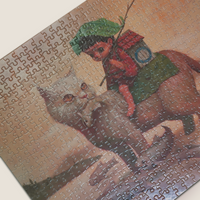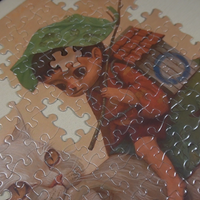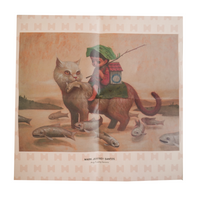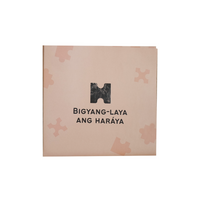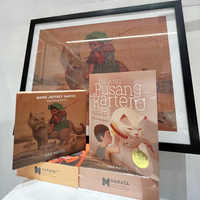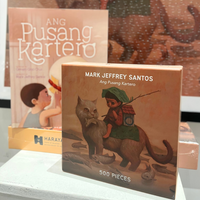 Haraya Puzzle featuring Mark Jeffrey Santos
About the Puzzle
One of the most essential experiences created by art is storytelling. In Haraya, we explore the art of storytelling through the lens of functional art. This limited-edition, 500-piece puzzle introduces a collective and interactive experience between the artist, artwork, and you. With each puzzle piece, the artist's story is retold. With every image unfolding, we hope it will bring forth a renewed appreciation for Philippine art.
Features:
Finished size is 45.7 cm x 61 cm
500 pieces, 2 mm chips
Snug fit for every piece
With full-image poster for help in solving
Made of premium cardboard for less puzzle dust
Can be framed after completion
Book and framed puzzle in the pictures are not included
About the Artwork
Mark Jeffrey Santos' art thrives in an alternate realm of fictional and surreal dreamscapes. The adventures of his signature wide-eyed character, Mister Sasquatch, beckon viewers to rediscover the joys of youthful wonder. In Ang Pusang Kartero, a giant feline friend accompanies Mister Sasquatch on his whimsical journey. The artwork is the inspiration of the children's book of the same title written by Genaro Gojo Cruz and illustrated by Santos himself.
About the Artist
Mark Jeffrey Santos is a pop surrealist painter who took BS Multimedia Arts and Sciences at Mapua Institute of Technology in 2007. This is where he began his journey in the creative industry. He studied various art forms, from traditional to digital. He also focused on photography, graphic design, and film and video. Unbeknownst to him, these explorations will be his stepping stone for a flourishing career in the visual arts.
Most of his works are focused on his fascination with Japanese culture and his fondness for sushi. Mr. S or Mister Sasquatch is the main character of most of his artworks. His paintings usually depict scenes mostly from his imagination and some from real-life episodes communicated through his distinct visual language. He is currently exploring adding characters to accompany Mister Sasquatch.

Buy 1, Donate Books to Juan
Every purchase of this puzzle is matched with book donations to children from disadvantaged communities in the Philippines in support of CANVAS' 1 Million Books for 1 Million Filipino Children Campaign.