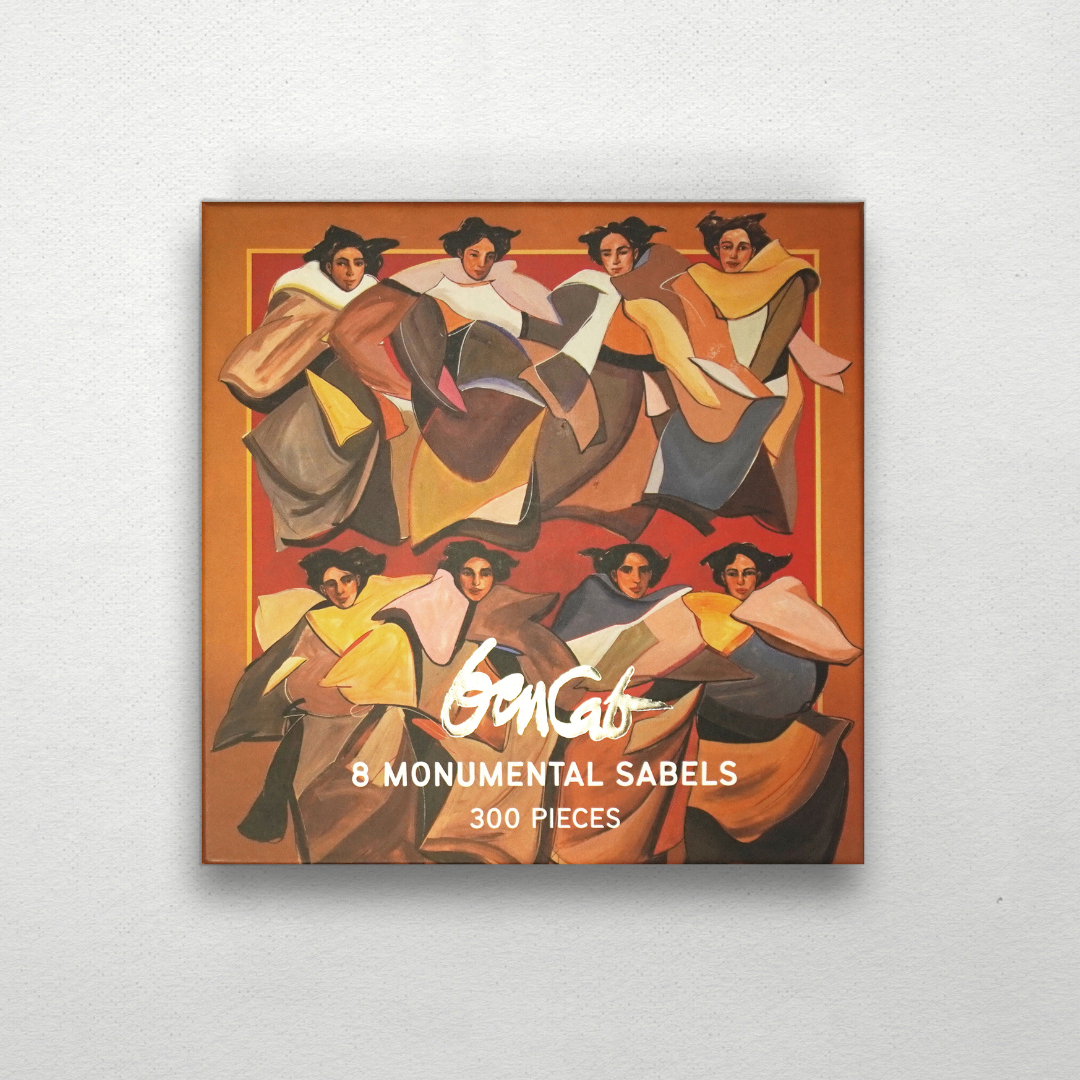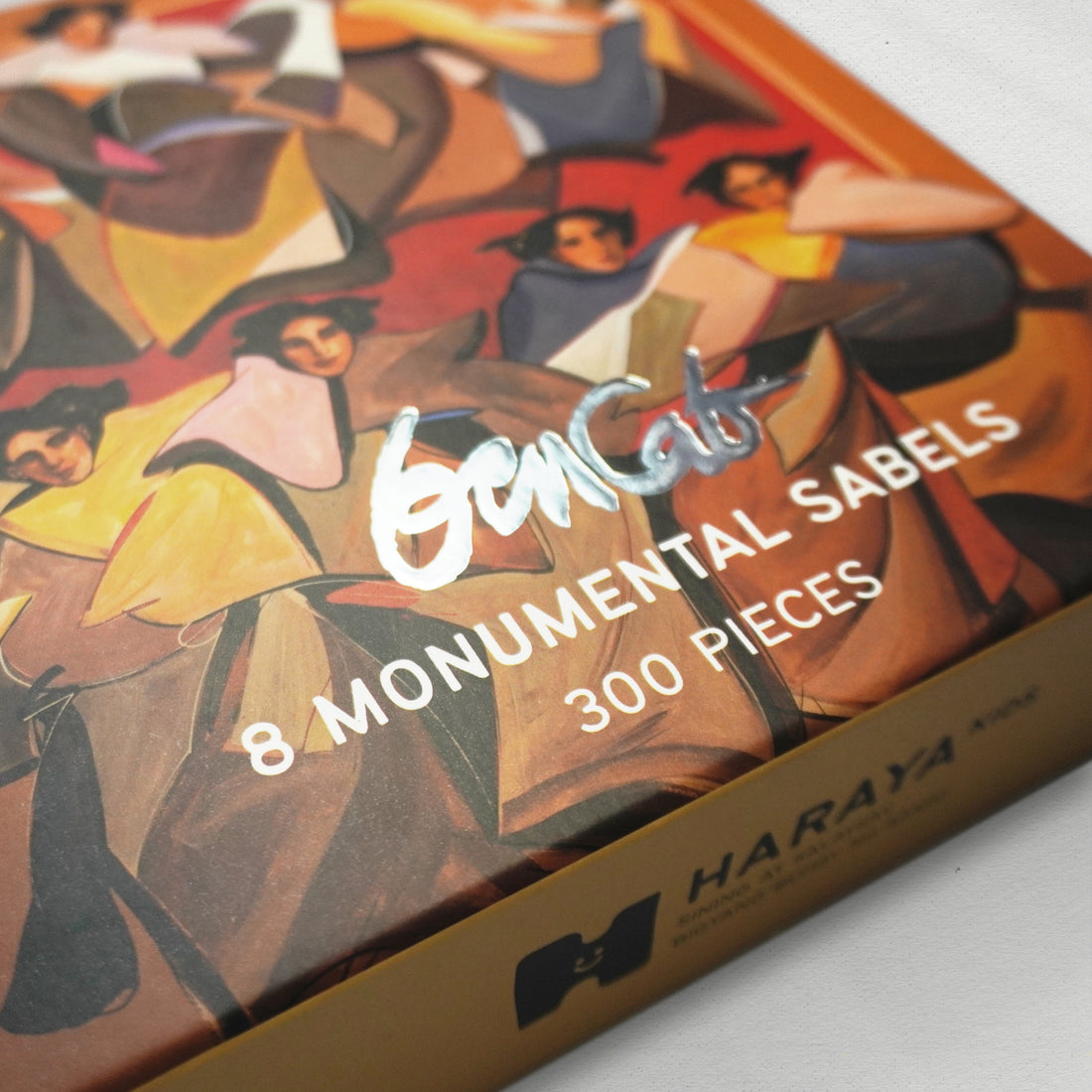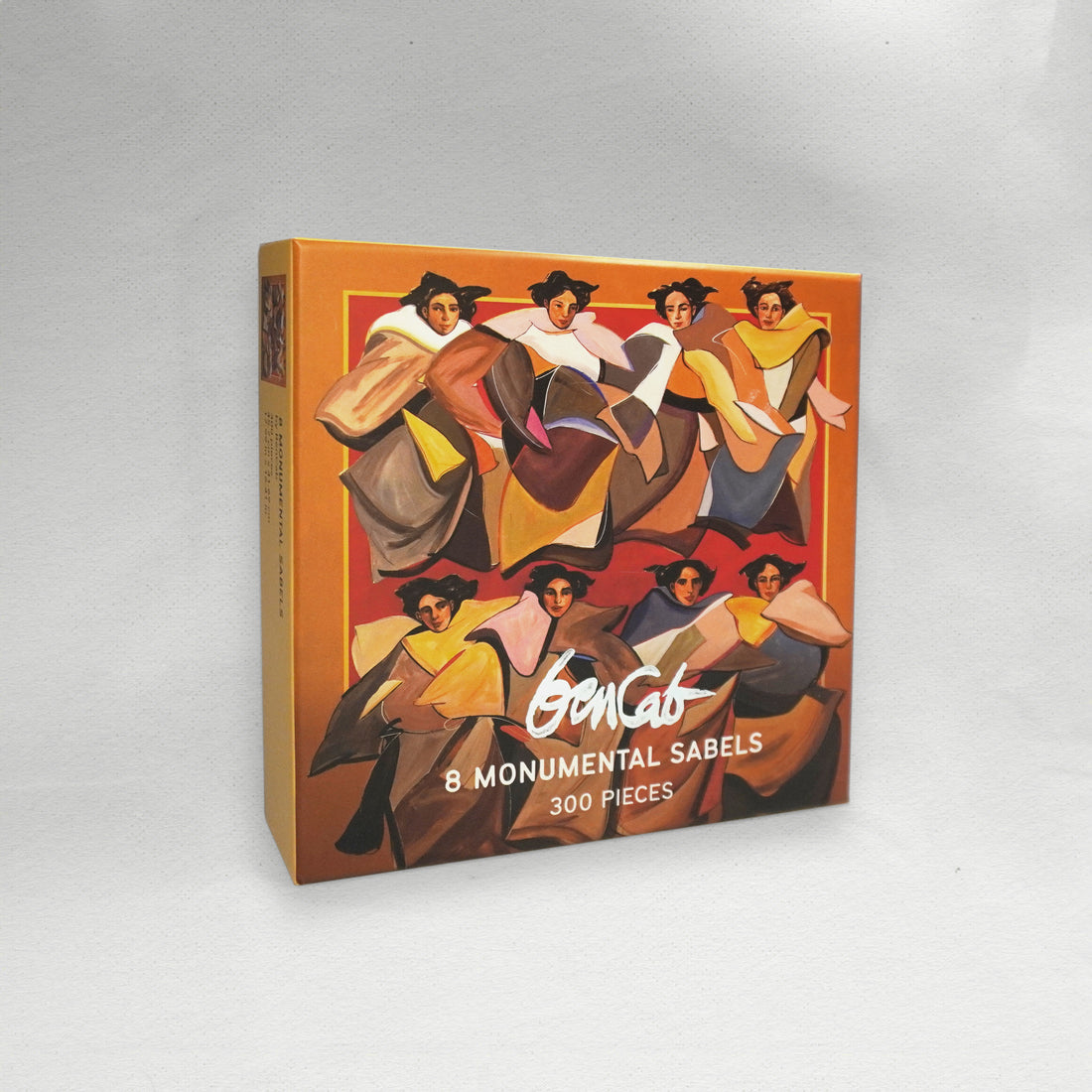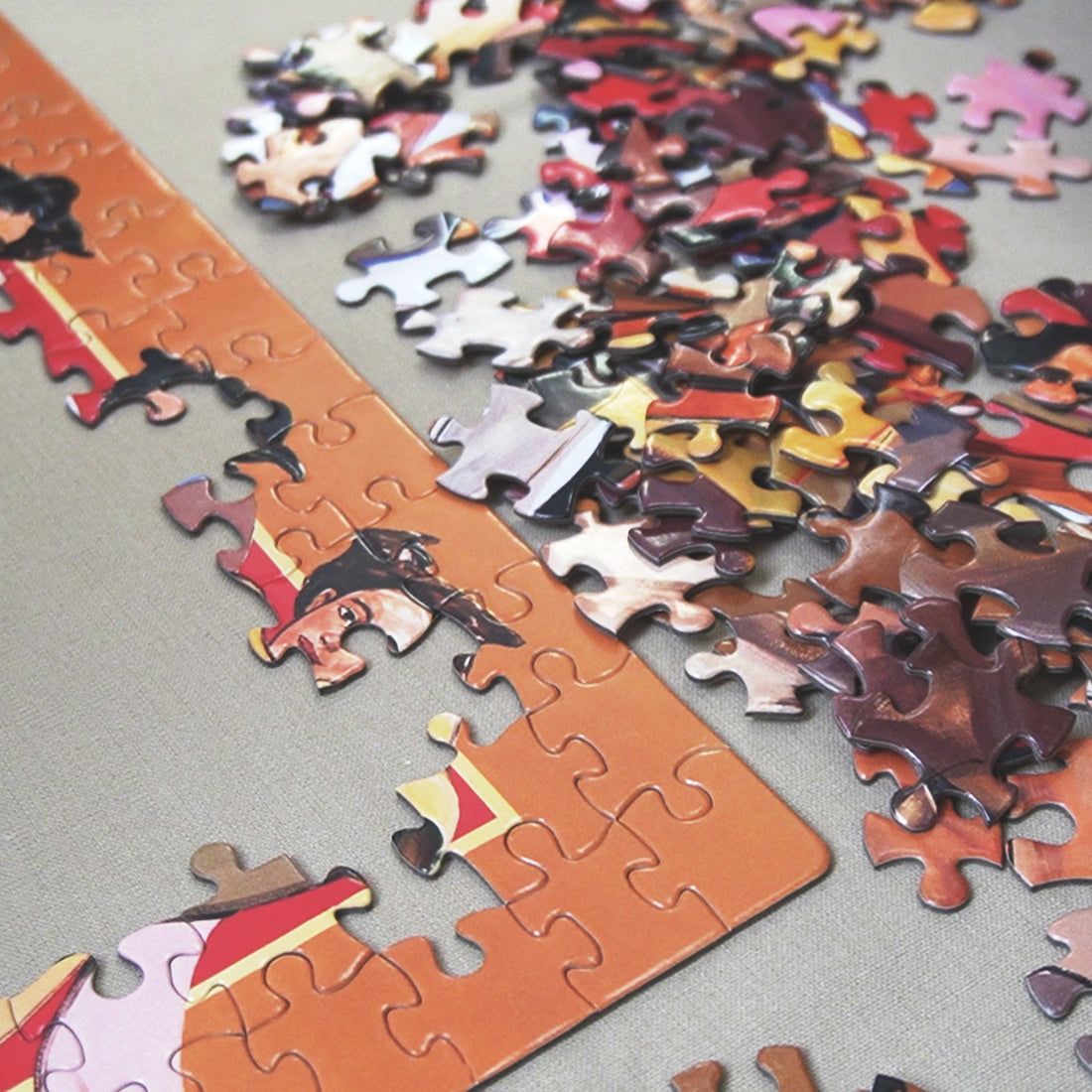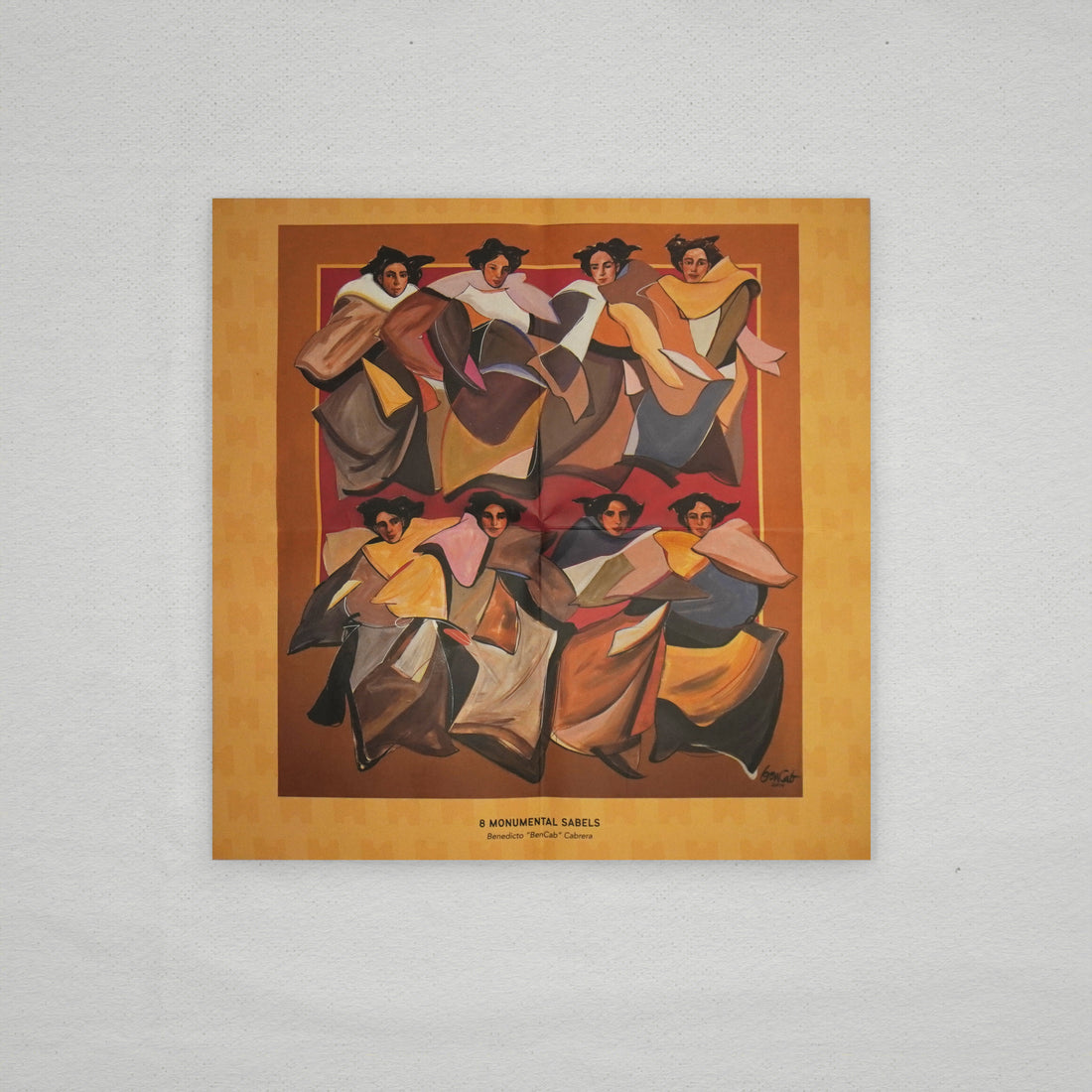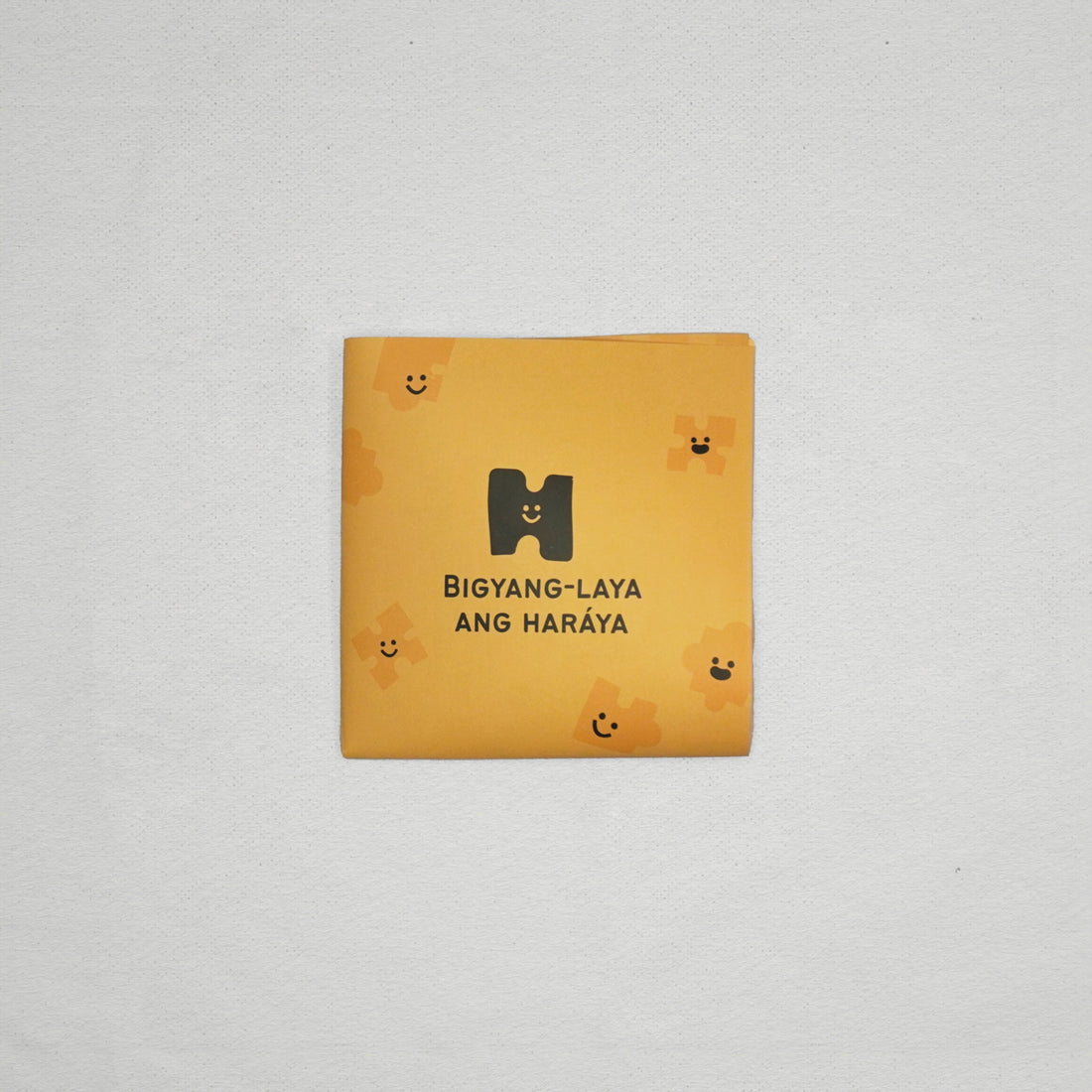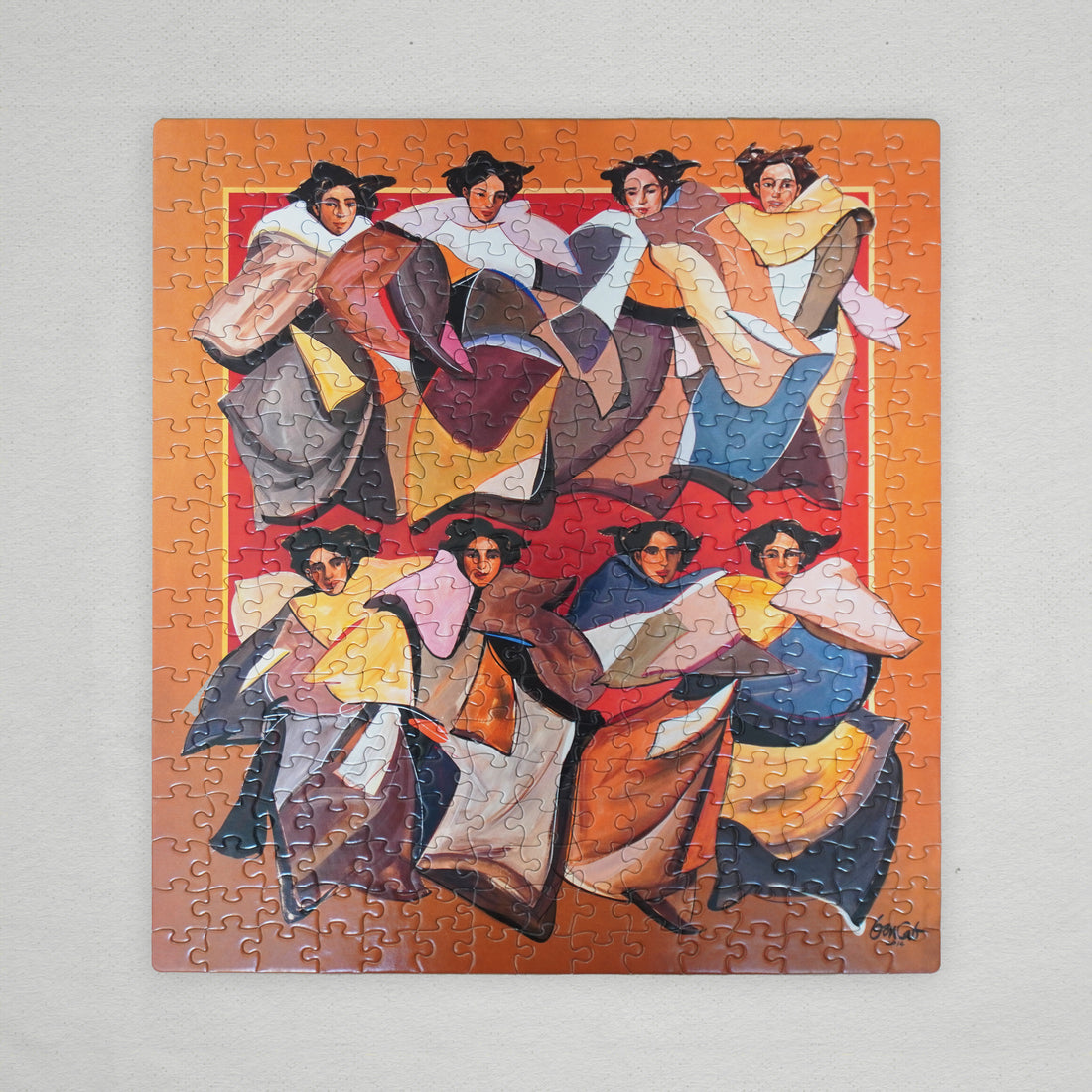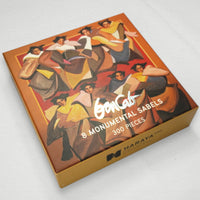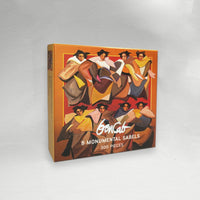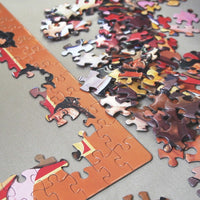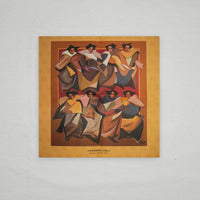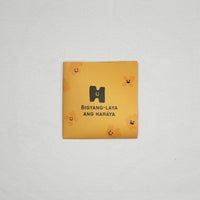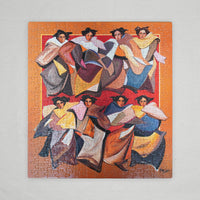 Haraya Kids Puzzle featuring BenCab
About the Puzzle
One of the most essential experiences created by art is storytelling. In Haraya, we explore the art of storytelling through the lens of functional art. This limited-edition, 300-piece puzzle introduces a collective and interactive experience between the artist, artwork, and you. With each puzzle piece, the artist's story is retold. With every image unfolding, we hope it will bring forth a renewed appreciation for Philippine art.
Features:
Finished size is 45.7 cm x 41.69 cm

300 pieces, 2 mm chips
Snug fit for every piece
With full-image poster for help in solving
Made of premium cardboard for less puzzle dust
Can be framed after completion
Who is Sabel
She is a woman of unknown age. Her hair unkempt, her head hidden in scraps of plastic and cloth that cover her body, her chin rests proudly on her fists, and her eyes looking to the unknown. She is Sabel, a scavenger in Bambang where BenCab used to live.
"I used to see her in the streets of Bambang, scavenging around garbage cans," BenCab recalls. "She used to gather these plastic sheets and wrap them around her body. They made the most beautiful abstract shapes."
Sabel became one the best-known muses in BenCab's successful career. You can always recognize her in his paintings with her ragged, flowing attire and determined gaze.
BenCab saw something special in Sabel. He saw her beauty and admired her for living life her way. In her weakness, he saw her wit and strength. It is a tribute to BenCab that what he saw, what he painted, are what endure.
About BenCab

Ben Cabrera or BenCab (born 1942 in Manila) is a Philippine art icon. In 2006, he was proclaimed National Artist for the Visual Arts.
In the 1970s, he pioneered the exploration of social and political themes. He is acclaimed for his draftsmanship in expressing universal human sympathies and everyday narrative drama.
He established the BenCab Museum in 2009 in his mountain home of Baguio, housing his collection of tribal art from the Cordillera and contemporary Philippine art.
In 2009, the University of the Philippines' College of Fine Arts, his alma mater, gave him a doctorate in Humanities, honoris causa. He received another honorary doctorate from the University of the Cordilleras in 2018.
A highlight of his career was "BenCab 50 Creative Years" in 2015, a yearlong celebration with retrospective exhibitions in eight museums and the publication of a two-volume book, BenCab FILIPINO ARTIST.
About the Order of National Artists of the Philippines
The Order of National Artists is the highest national recognition awarded to Filipinos who have made significant contributions to Philippine arts. It honors the artists' legacy in Music, Dance, Theater, Visual Arts, Literature, Film and Broadcast Arts, and Architecture or Allied Arts.
Buy 1, Donate Books to Juan
Every purchase of this puzzle is matched with book donations to children from disadvantaged communities in the Philippines in support of our partner beneficiary, CANVAS, and their 1 Million Books for 1 Million Filipino Children Campaign.