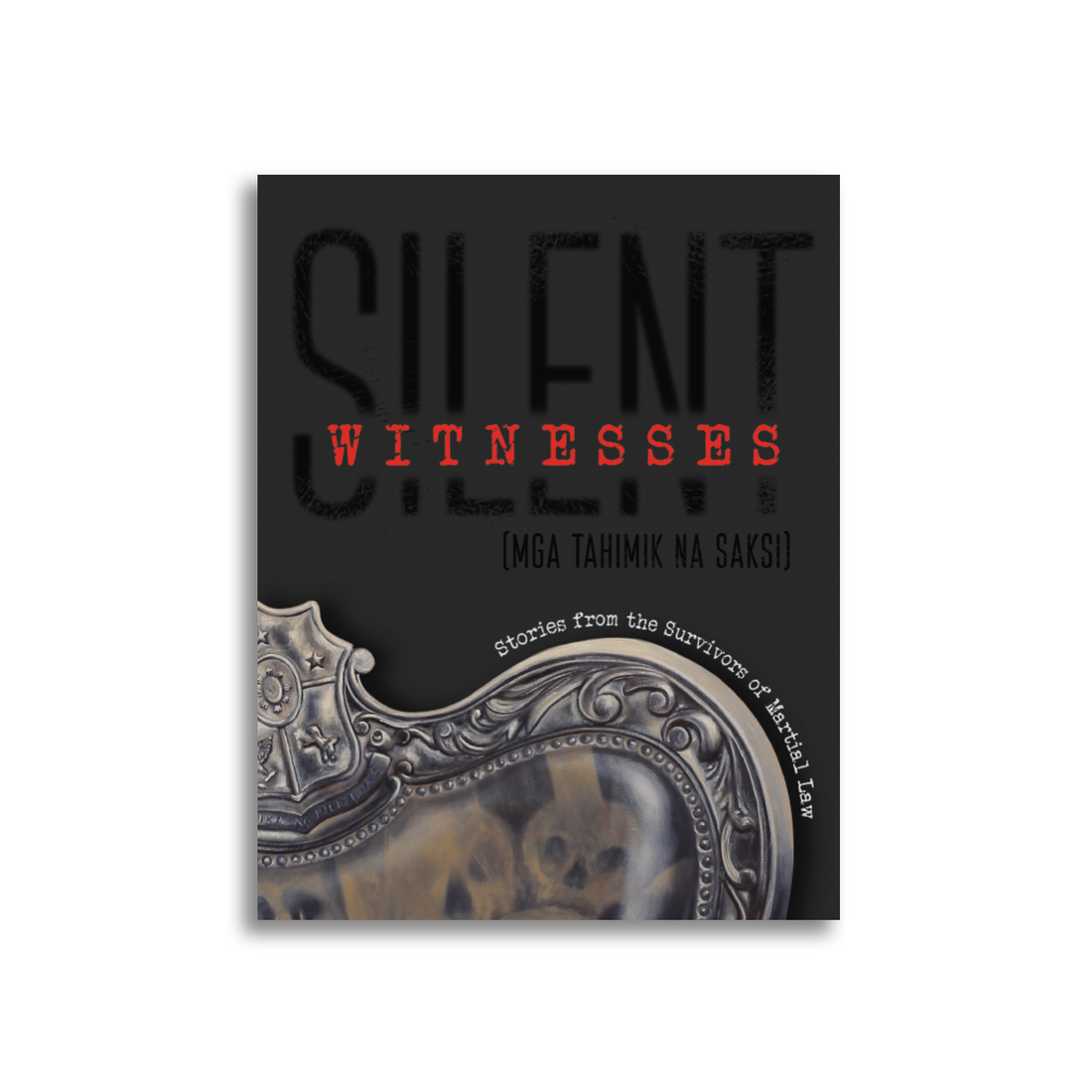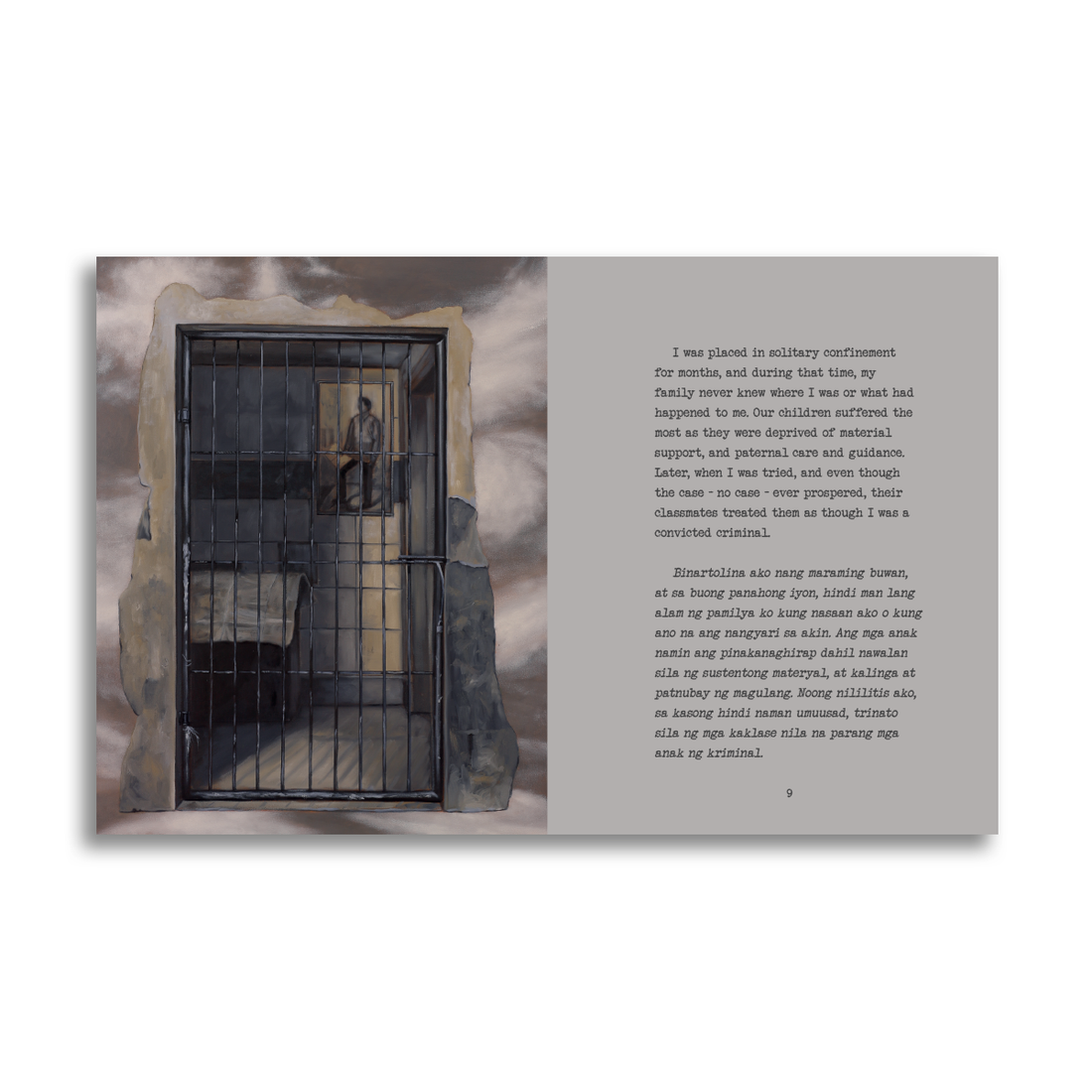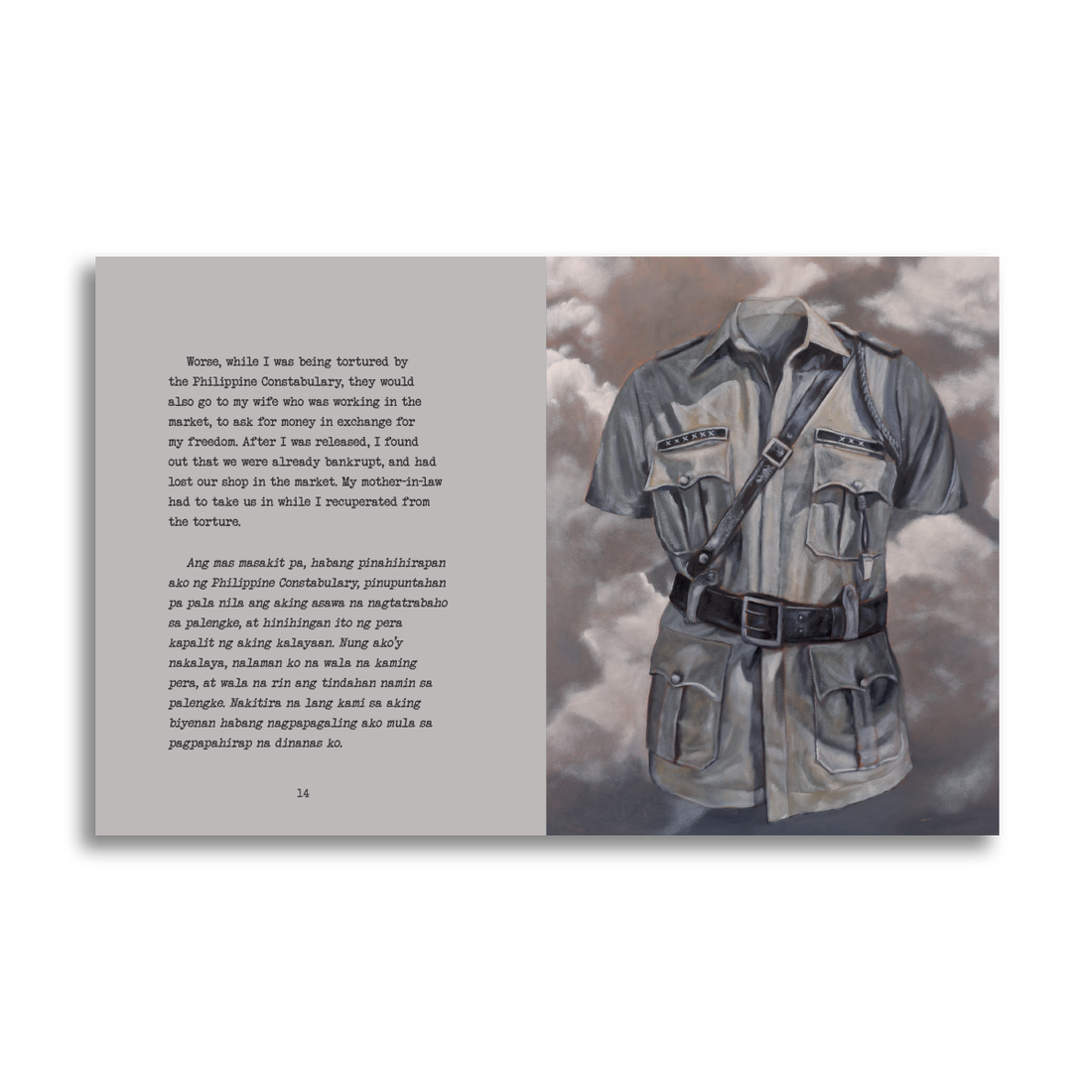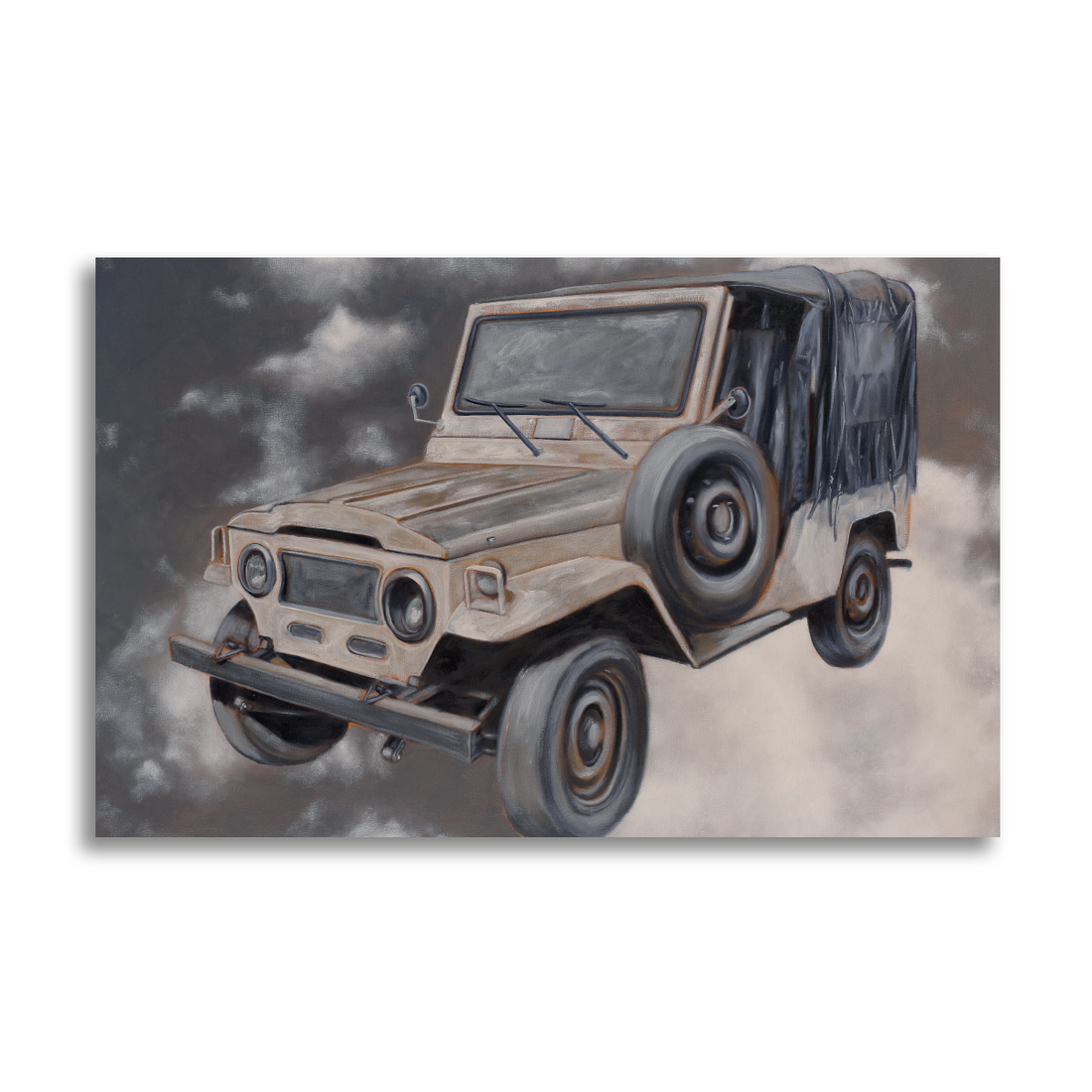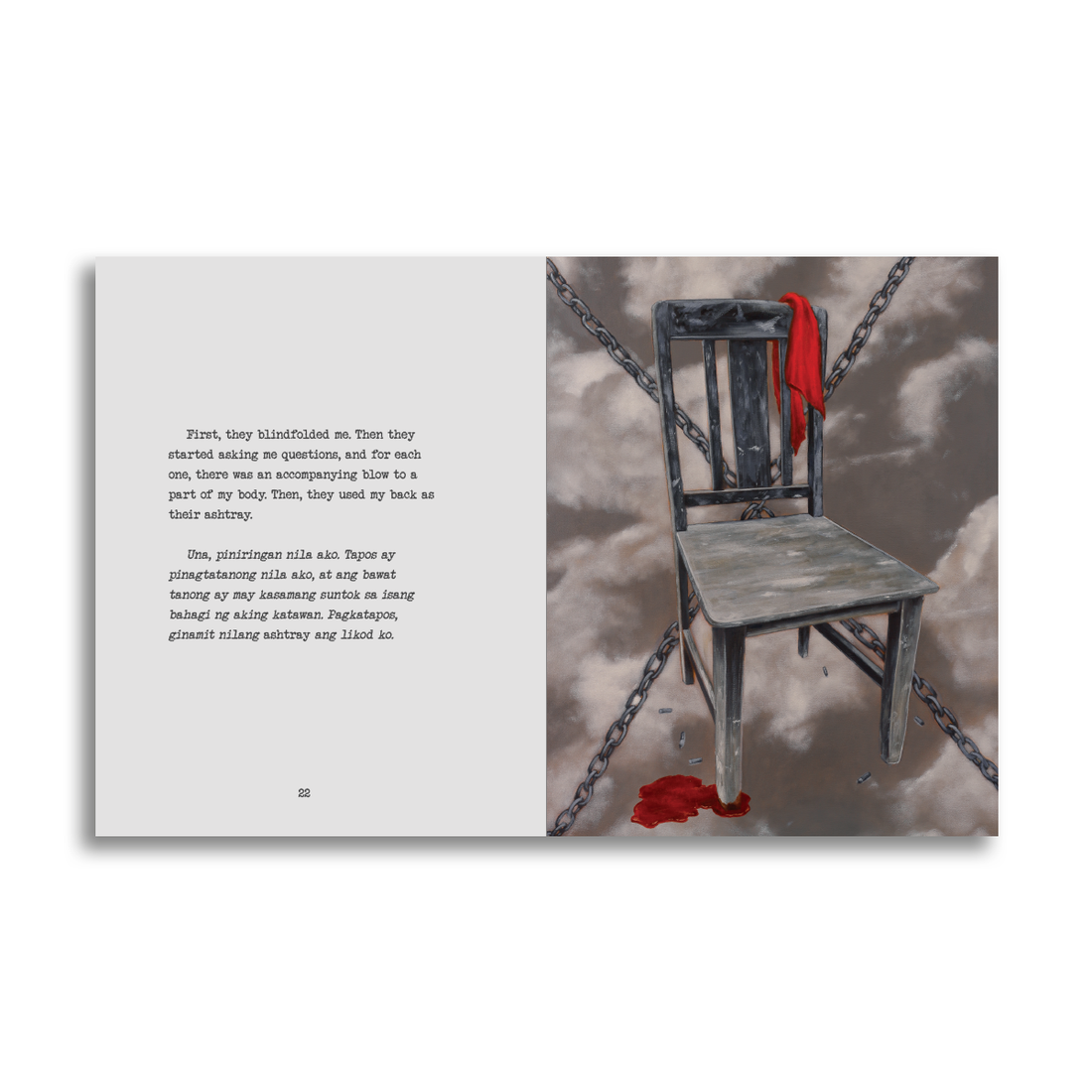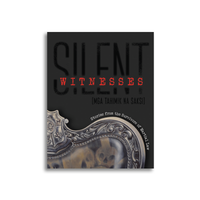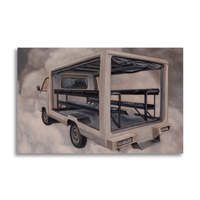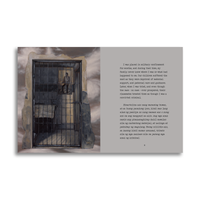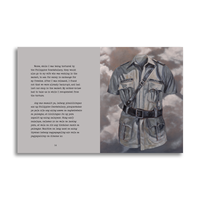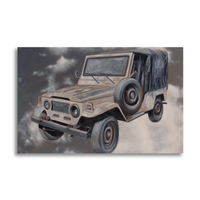 Silent Witnesses (Softbound Edition)
Stories retold by Gigo Alampay
Artworks by Renz Baluyot

Note: Parental guidance is strongly recommended for this book.
It has been more than 30 years since the fall of the Marcos regime. Time can dull memory, rendering it unreliable. Was it truly that bad? Did it even really happen? As time passes, revising history becomes easier, and the chances of history repeating itself are ever greater. 
For this project, we read dozens of affidavits by survivors of atrocities committed by the Marcos regime and then distilled ten of them into three-sentence stories. The experience was traumatic and jarring, but the result was, to us, surprisingly meditative and timely. 
So retelling these tales was never a question. They remind us of a shameful and horrific past that can quite easily happen again if we forget.
Still, one of our concerns was the possibility of the show being seen, or the book being read, without context, especially by a child. How will he or she react?
We asked some survivors of martial law abuse to read these stories, and they too, more or less unanimously, shared the same sentiments—it is important to tell these stories, but the effect can be traumatizing, and without the context or guidance, all the readers will be left with are frightening images.
Less clear was what to do. Some suggested that we include longer narratives to explain each story. Others surmised that we can trust the child to come up with his or her own reflections.  Children are exposed to a lot of horror and violence these days, one survivor told us—on the internet, on TV, in the movies, in practically all media. We can try to shield especially the very young, but, while context is important and ideal, it simply cannot always be present. 
In the end, we decided, for better or worse, to keep everything only to the barest essentials—the stories themselves, and Renz Baluyot's haunting images. 
We trust that visiting parents and teachers can and will provide context and guidance. We hope they can use the show and the book as starting points for meaningful conversations over what is a very sensitive topic, as well as tools for imparting empathy and a deeper appreciation of history.
We want to emphasize too—all these stories were based on the experiences of survivors. Despite the odds, they survived to tell these tales.
This project then is also a tribute to the resilience of the human spirit.
Memory is an underrated but extremely important thing. We remember and learn from the past because we want our children to lead better lives than us. 
ISBN: 978-971-9689-56-0
Year Published: 2022
Language: English with Filipino translation
Type: Full-color pages, softbound
As featured in Rappler's "Teach kids to never forget Martial Law with these illustration books"
BUY ONE, DONATE BOOKS TO JUAN! Every purchase of this book is matched with book donations to two children from the disadvantaged communities in the Philippines in support of CANVAS' One Million Books for One Million Filipino Children Campaign.