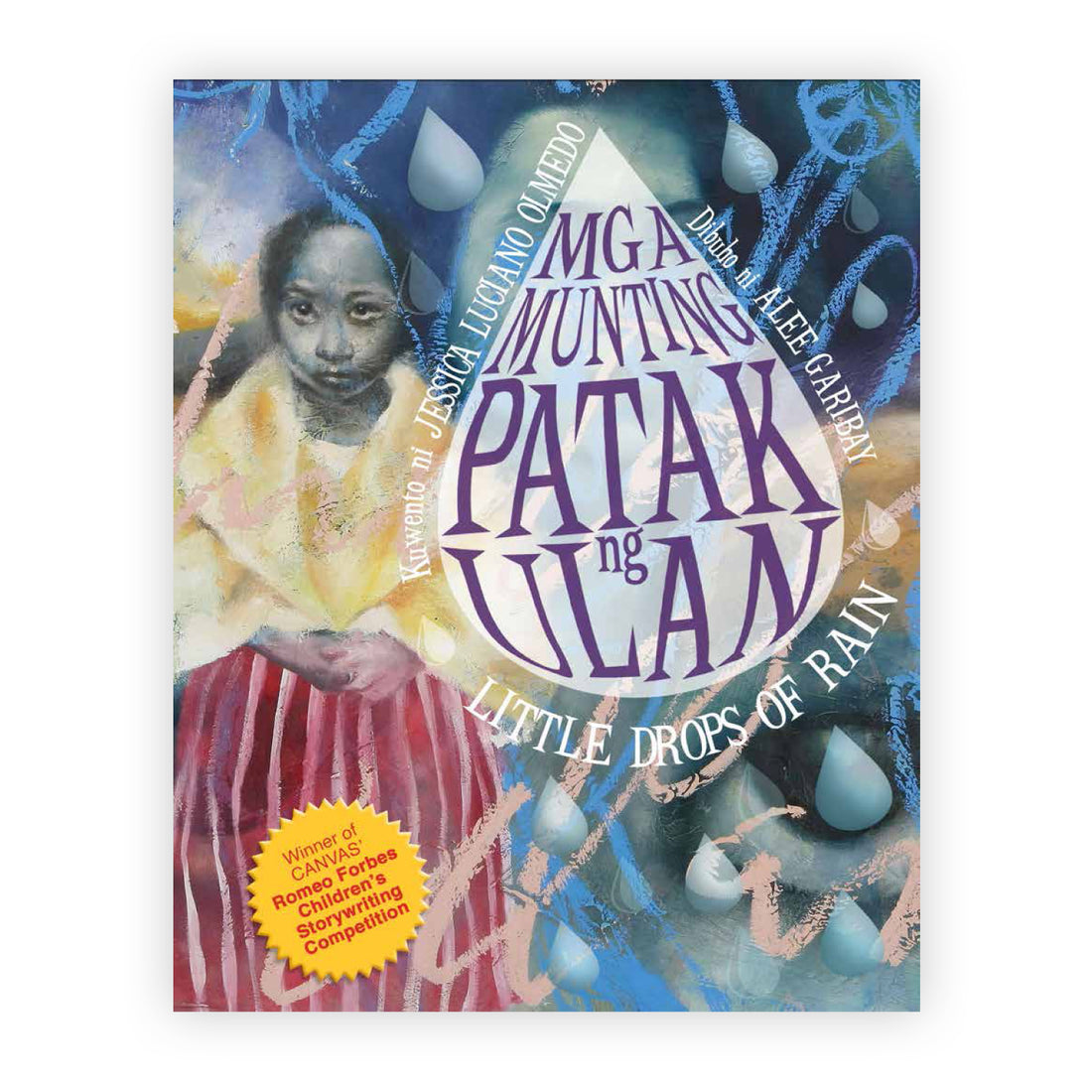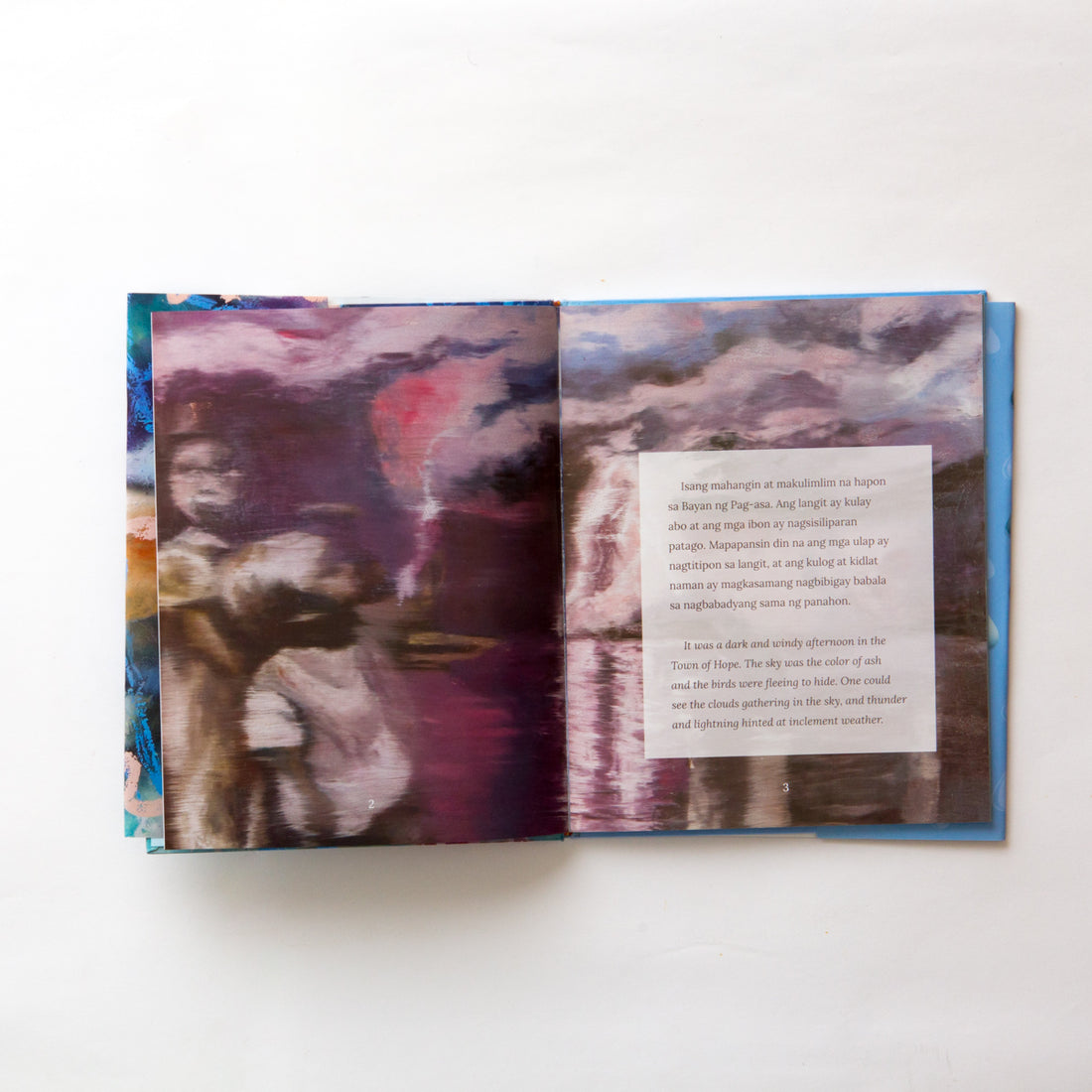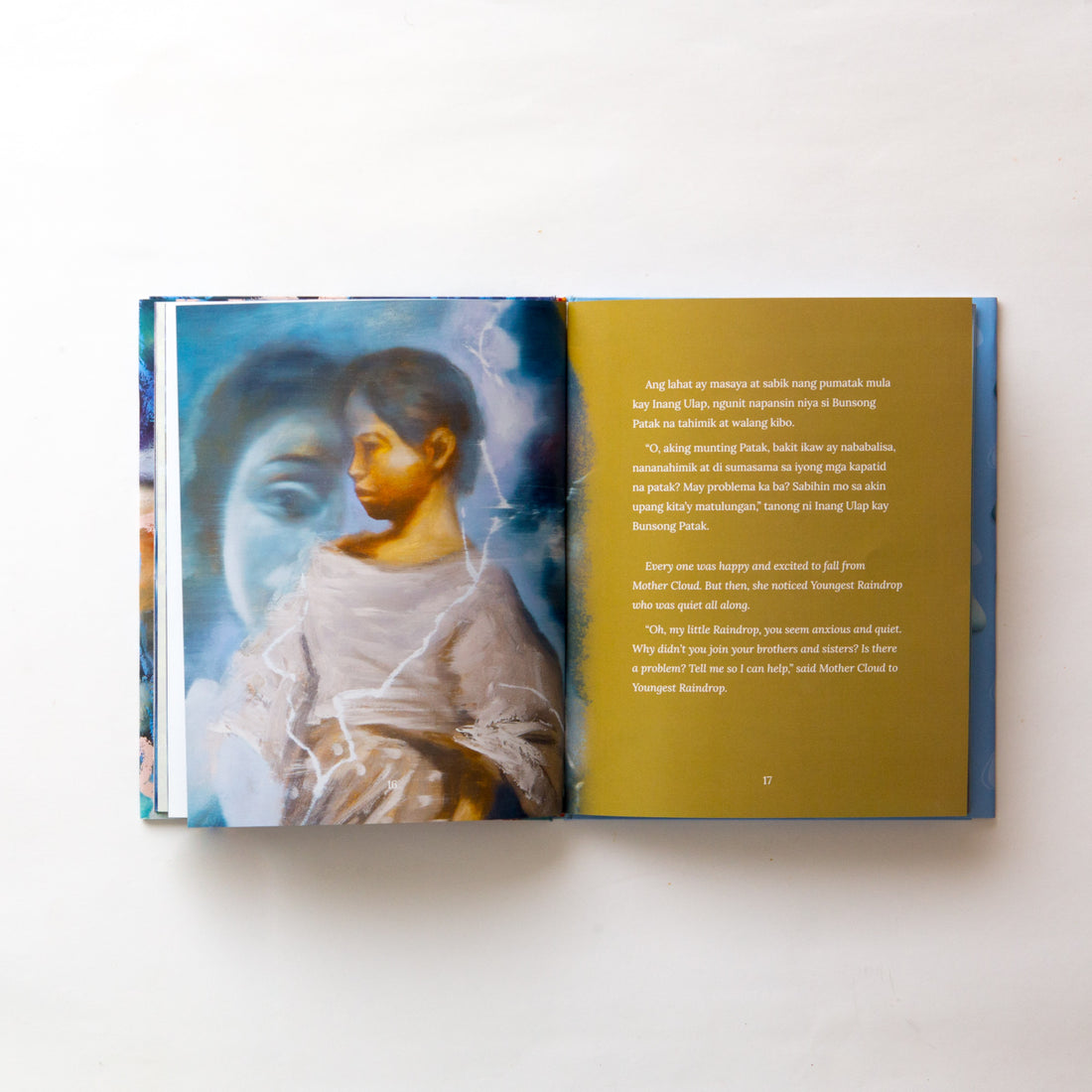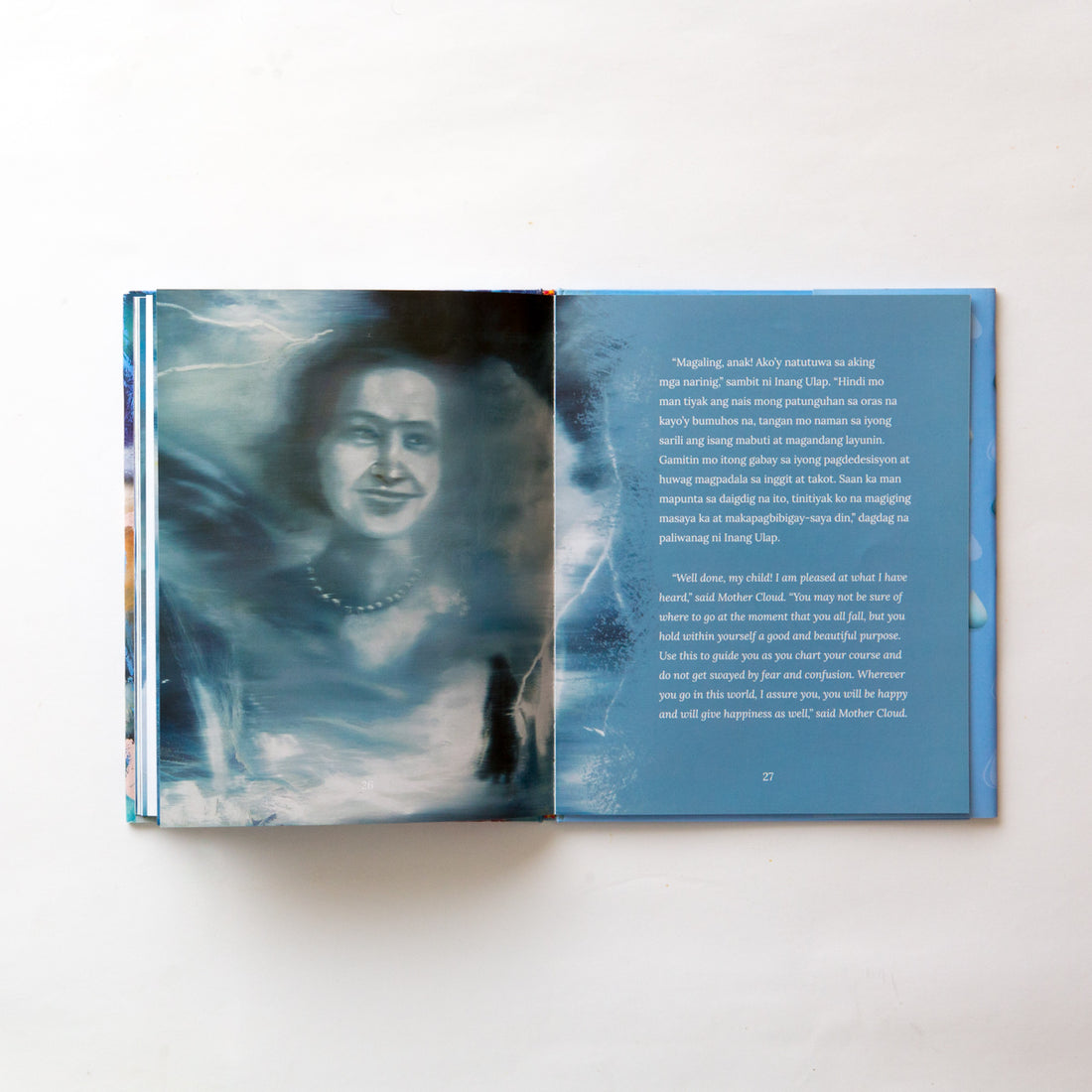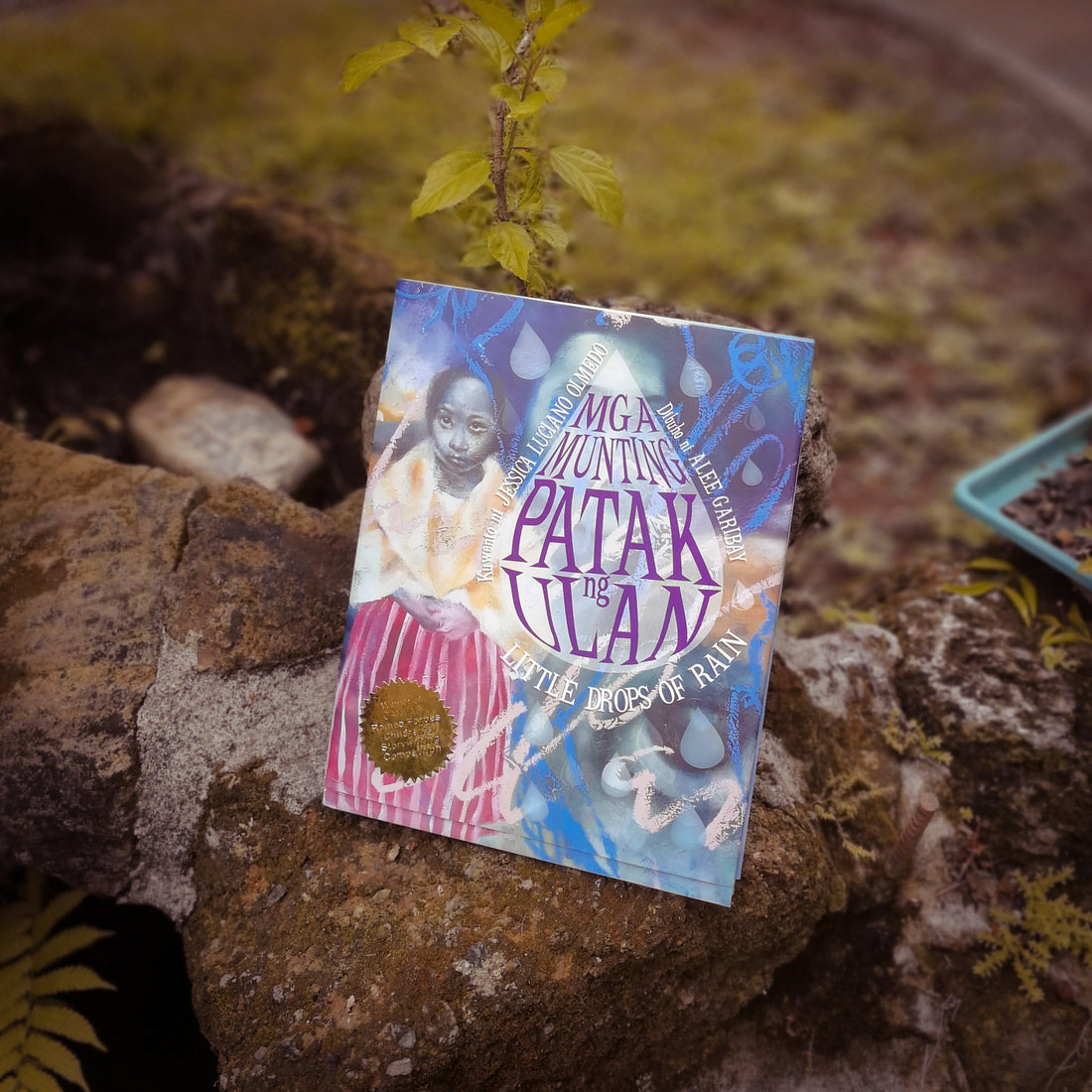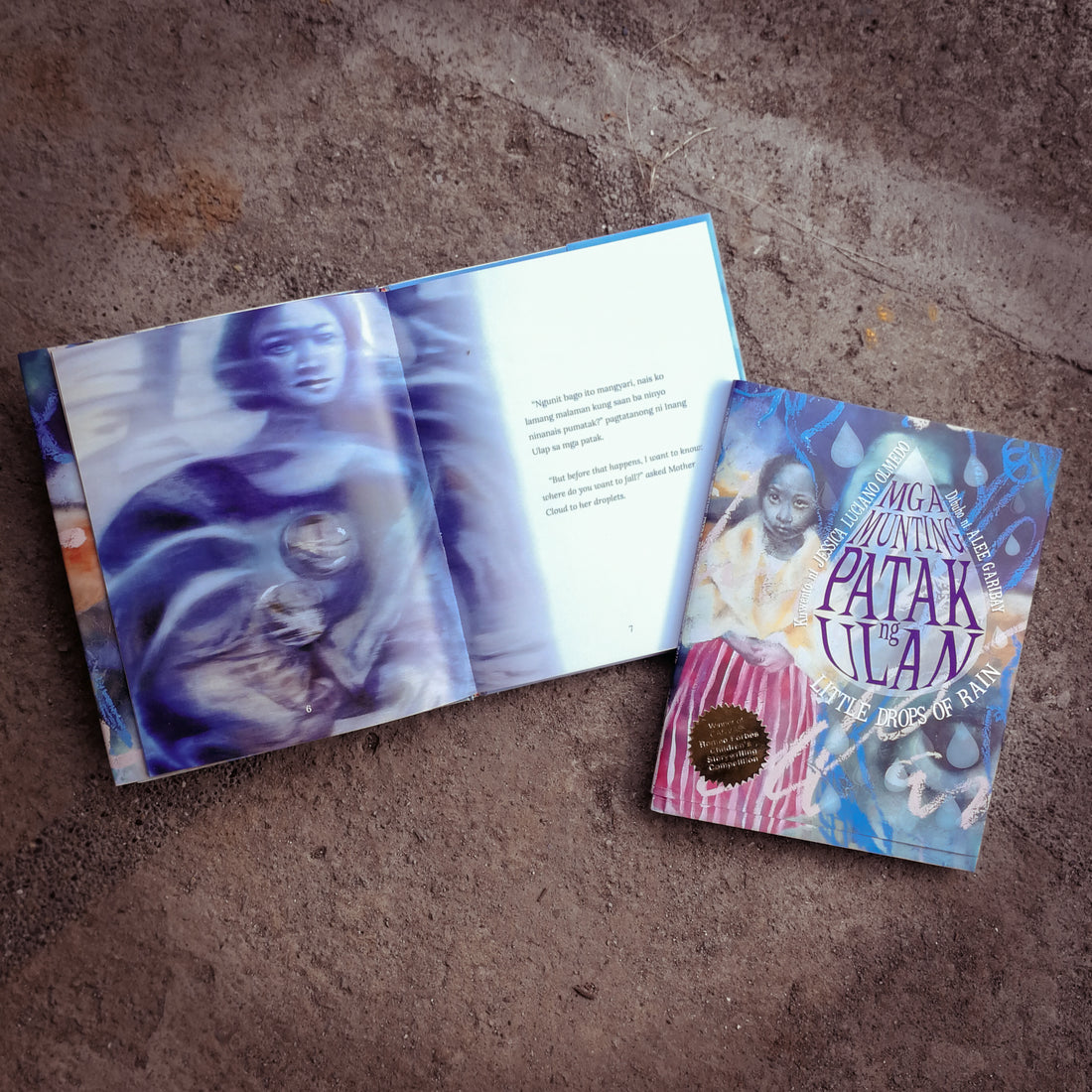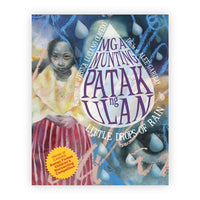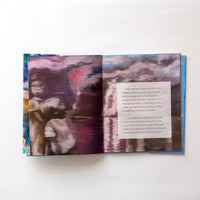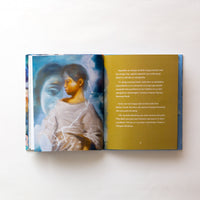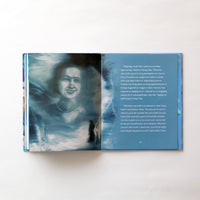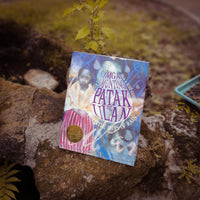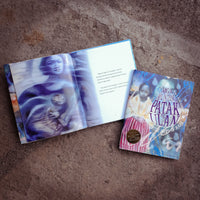 Mga Munting Patak ng Ulan
Written by Jessica Olmedo
Illustrated by Alee Garibay
Winner, 12th Romeo Forbes Children's Story Writing Contest
The time of rain approaches and the raindrops were getting ready to pour out from Mother Cloud's embrace. All but one of the raindrops were excited. The last raindrop was not yet sure where she wanted to go. 
Follow the last little raindrop's journey in Mga Munting Patak ng Ulan, a sweet story about the exceptional bond of mother and child, where love is not only sharing an embrace but also leaving one to pursue one's own destiny. 
ISBN: 978-971-9689-16-4
Year Published: 2019
Language: Filipino with English translation
Type: Full-color pages, hardbound
About the Author: Jessica Luciano Olmedo has a degree in Political Economy from the Polytechnic University of the Philippines and a law degree from the Manila Law College. While in school, she was often praised for her writing, but she never imagined to one day have her children's story published. Mga Munting Patak ng Ulan is her first children's story, drawn from her experiences in pursuing her dreams, and now her first book.
About the Artist: Alee Garibay is an award-winning artist who focuses on abstract and architectural structures that analyzes the self through relationships, memory, and places.
BUY ONE, DONATE BOOKS TO JUAN! Every purchase of this book is matched with book donations to two children from the disadvantaged communities in the Philippines in support of CANVAS' One Million Books for One Million Filipino Children Campaign.