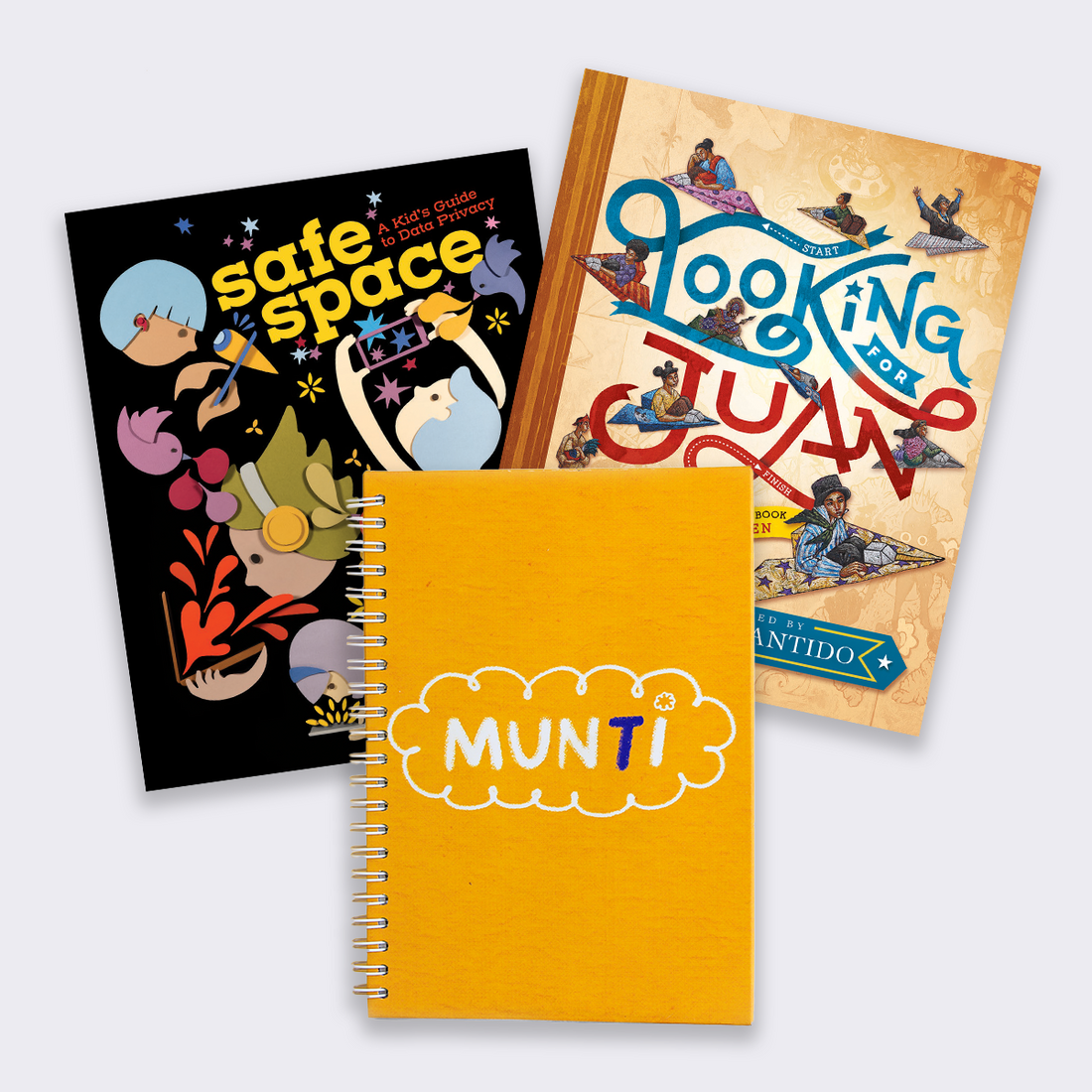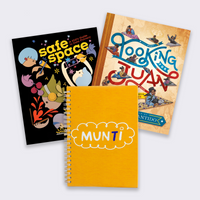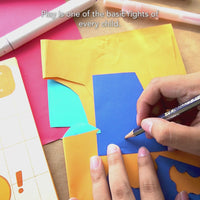 Munti Read & Play: Little Filipino Steward
Summer break is a great time for kids to start a new reading and writing habit. A few pages of journaling and reading can provide new interests and understanding of the world. 
The Little Filipino Steward collection features two books that explore nationalism, identity, and data privacy. After reading, kids can use the Munti Kids Journal to reflect on their insights and emotions or simply enjoy some gadget-less play.
Safe Space: A Kids Guide to Data Privacy is an award-winning book that breaks down in child-friendly language the hows and whys of protecting our data online. While Looking for Juan lets kids rediscover their roots through engaging activities that teach them about Philippine culture.
 What's inside:
Mun(t)i Kids Journal
An activity book on internet safety: "Safe Space: A Kids Guide to Data Privacy"
An activity book on Filipino identity: "Looking for Juan"
Recommended for ages 6 and above
BUY ONE, DONATE BOOKS TO JUAN! Every purchase of this book is matched with book donations to two children from disadvantaged communities in the Philippines in support of CANVAS' One Million Books for One Million Filipino Children Campaign.