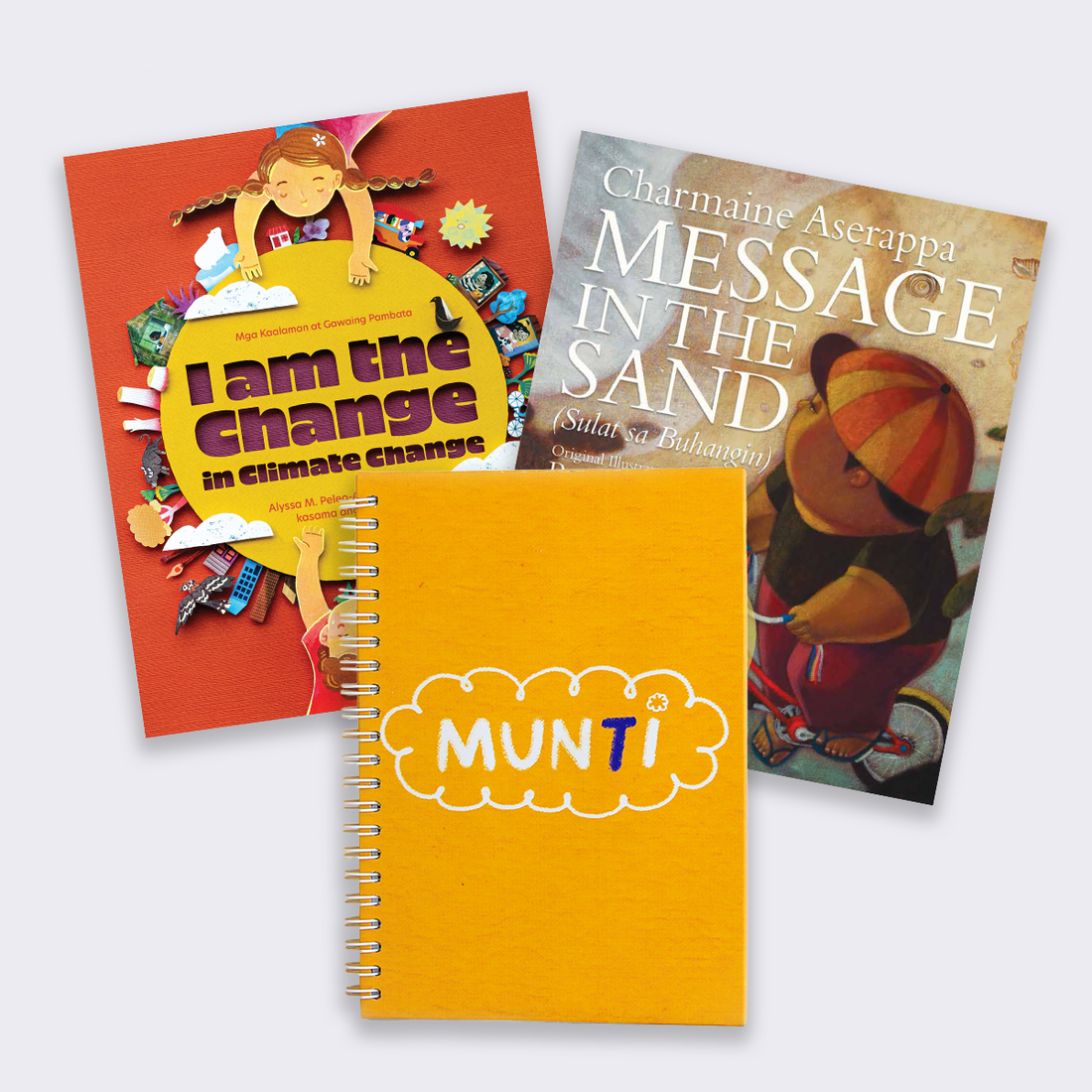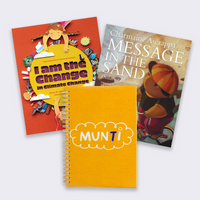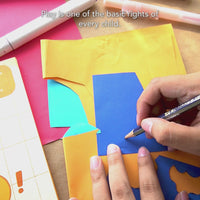 Munti Read & Play: Little Environmentalist
Summer break is a great time for kids to start a new reading and writing habit. A few pages of journaling and reading can provide new interests and understanding of the world. 
The Little Environmentalist collection features two activity books about climate change to raise awareness about the environment through storytelling and fun color-and-play activities. After reading, kids can use the Munti Kids Journal to reflect on their insights and emotions or simply enjoy some gadget-less play.
What's inside:
Mun(t)i Kids Journal
Two activity books about the environment: "I Am the Change in Climate Change" (Filipino) and "Message in the Sand"
Recommended for ages 6 and above
BUY ONE, DONATE BOOKS TO JUAN! Every purchase of this book is matched with book donations to two children from disadvantaged communities in the Philippines in support of CANVAS' One Million Books for One Million Filipino Children Campaign.